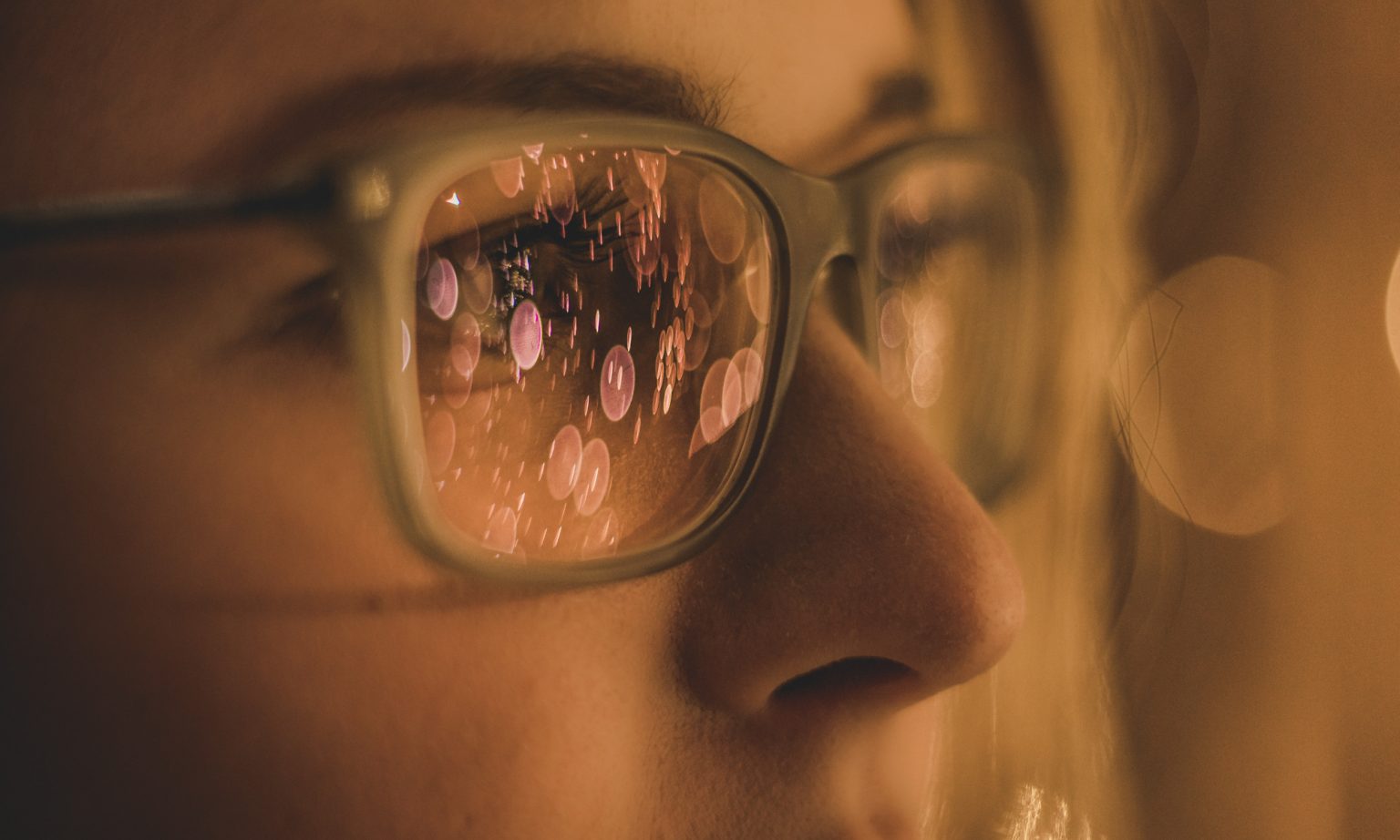 Coherent branding with a brand book
Visilab
When the leading Swiss optician Visilab encountered problems with keeping their brand consistent, they turned to Enigma. In a team effort a brand hand book was created to provide guidelines for a coherent use of their branding.
Ambition
Visilab struggled to create a consistent communication across different channels. The goal of this project was therefore to create branding guidelines that are accessible to everyone in order to strengthen the brand and its image. The graphic designers of Visilab had already paved the way with their great work, but a fresh eye from people not involved in the development process was necessary to create the coherent branding guide they needed.
Action
After an alignment between the two teams, Enigma started to consolidate the corporate identity of Visilab. An analysis of current advertisements and communications showed the areas where the brand was lacking uniformity to provide the recognizability of the brand at a first glance. Based on the analysis and the previous work of the Visilab graphic design team, the brand book, or style guide, was developed.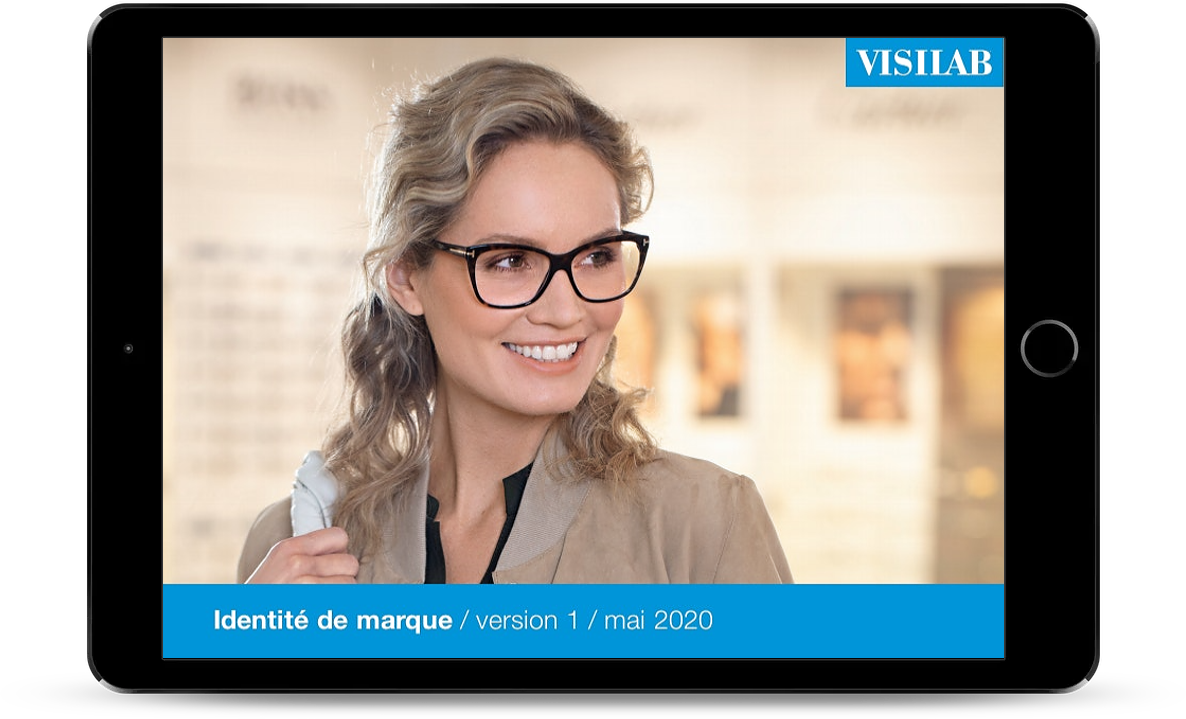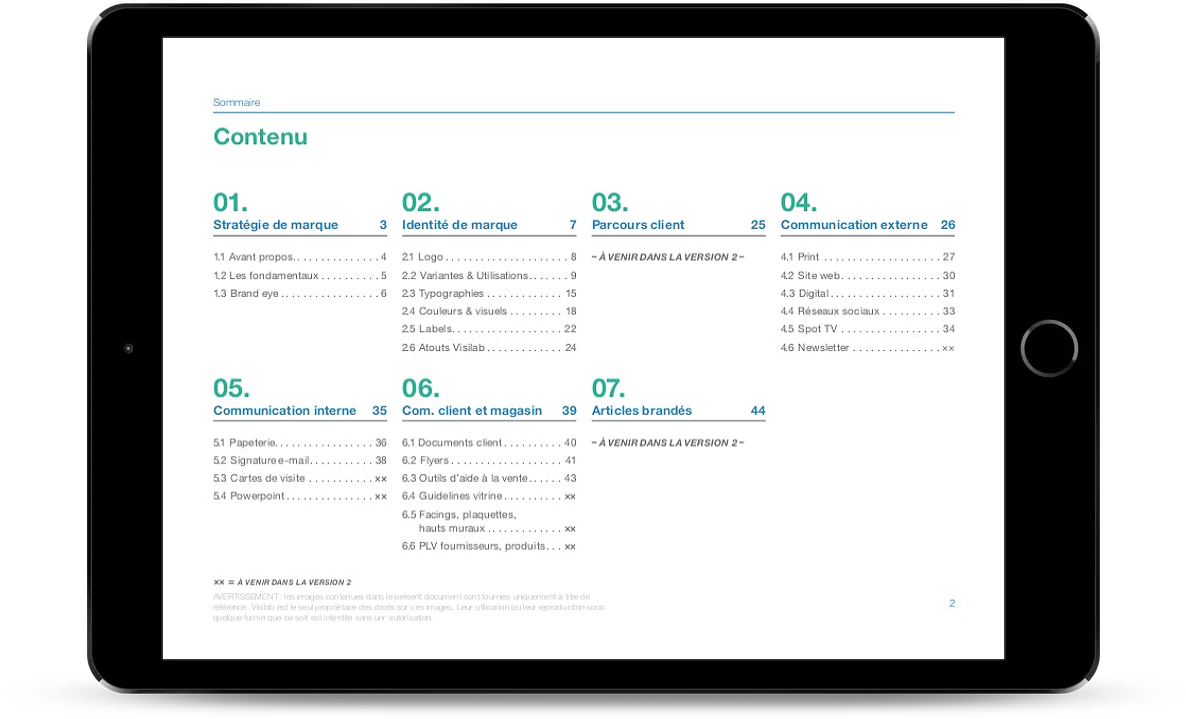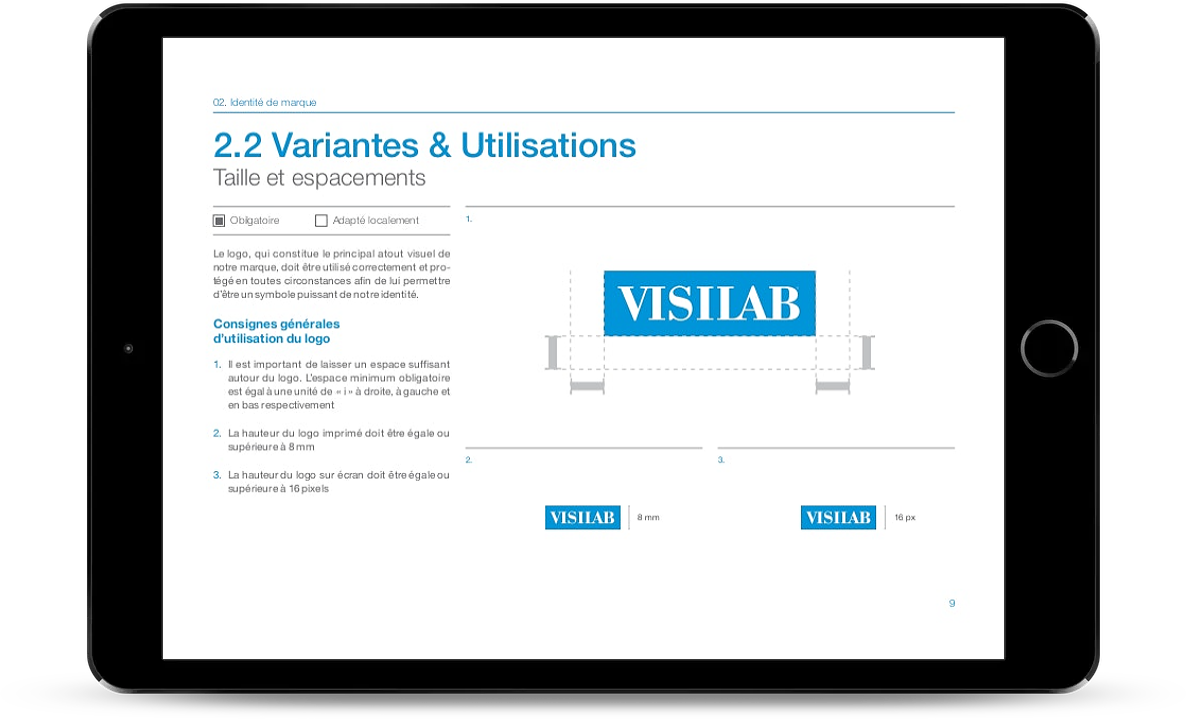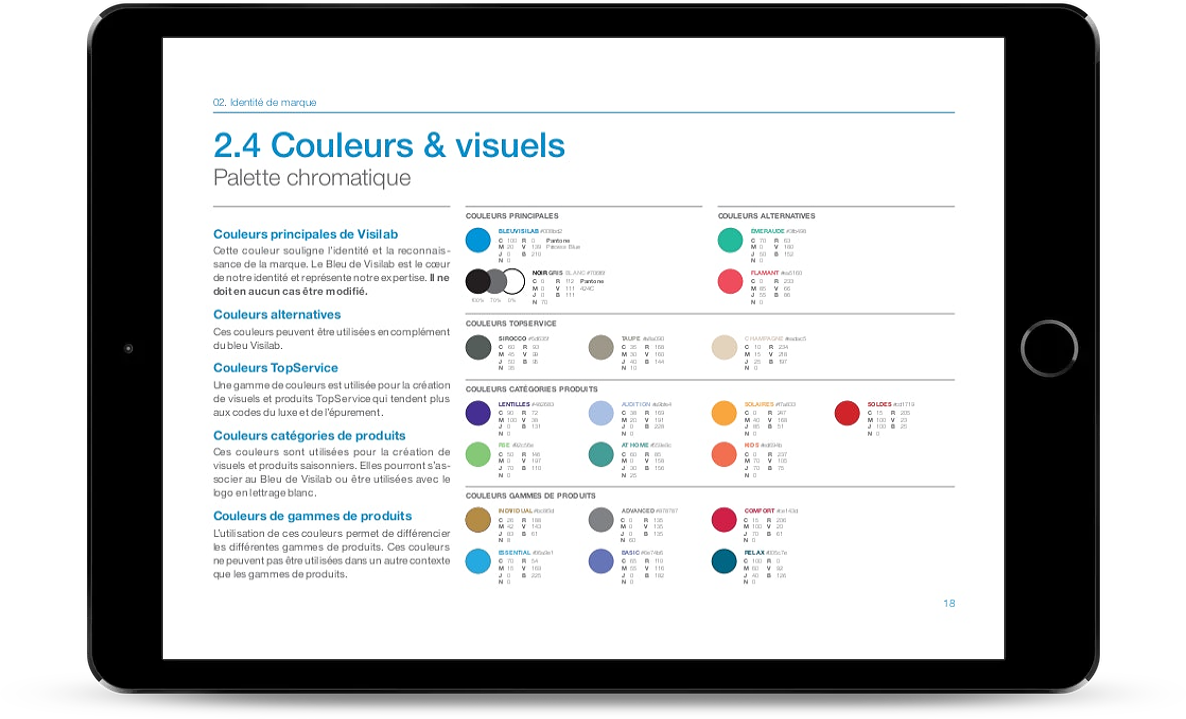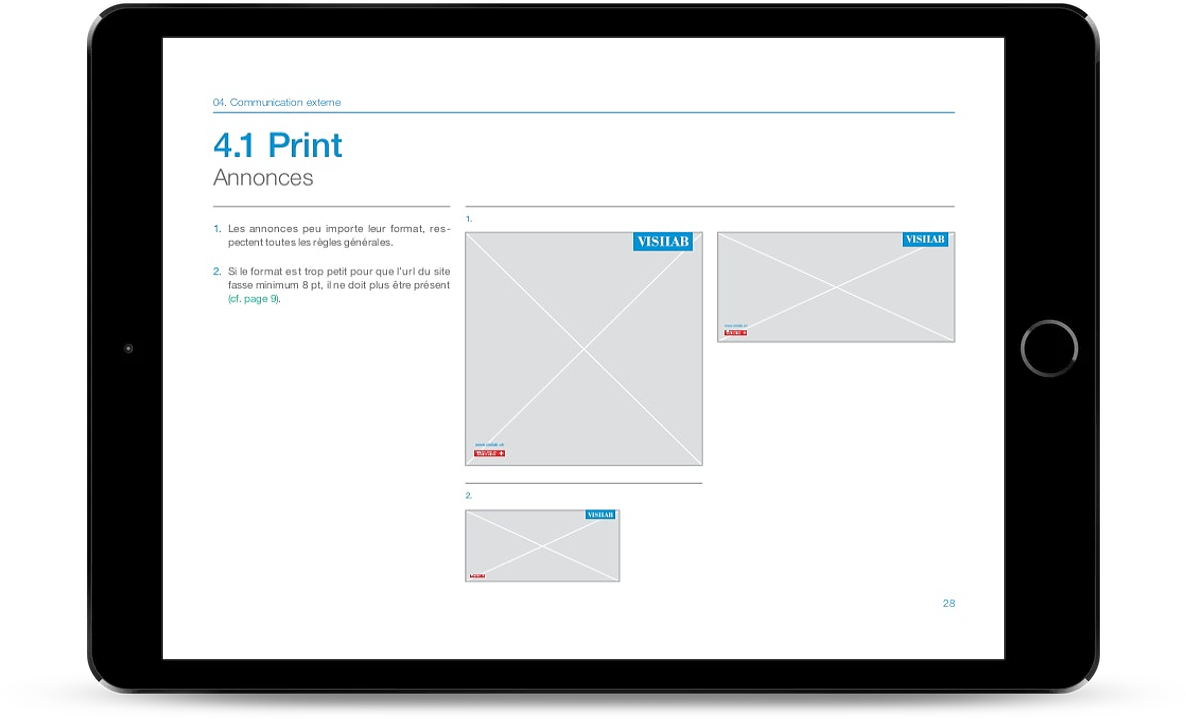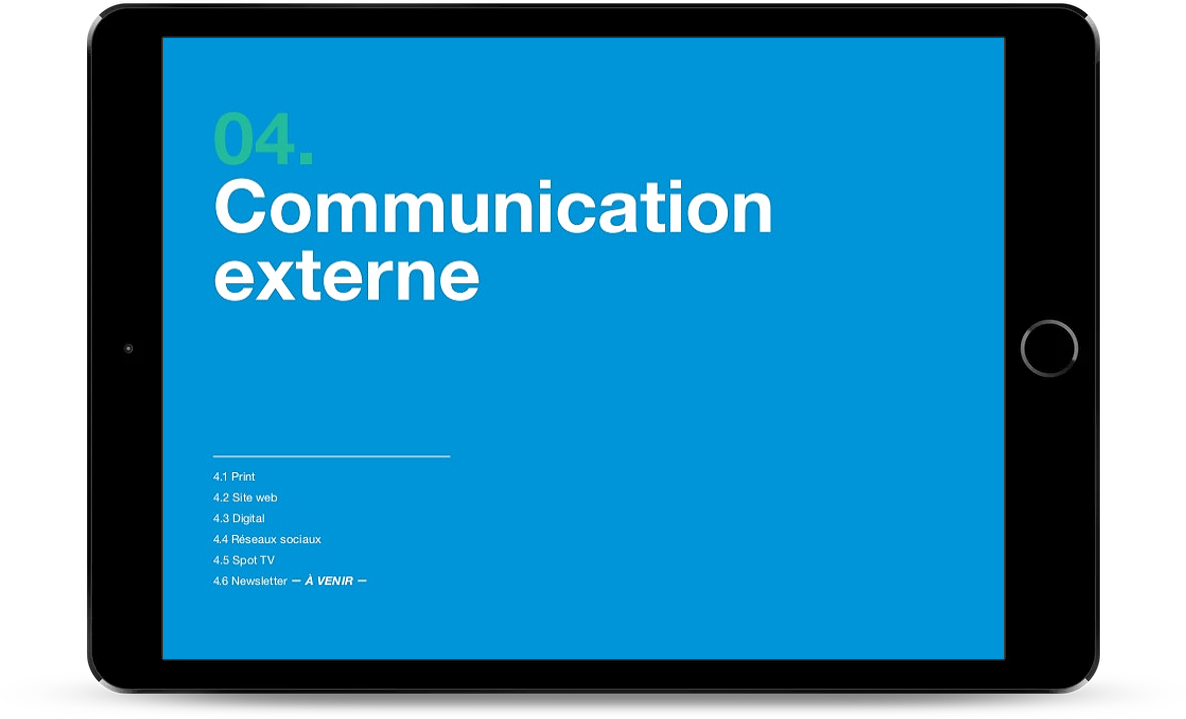 Impact
With the final brand book Visilab now has the guidelines they needed. They provide an easy way for everyone to make decisions and apply them coherently in all aspects of the brand.