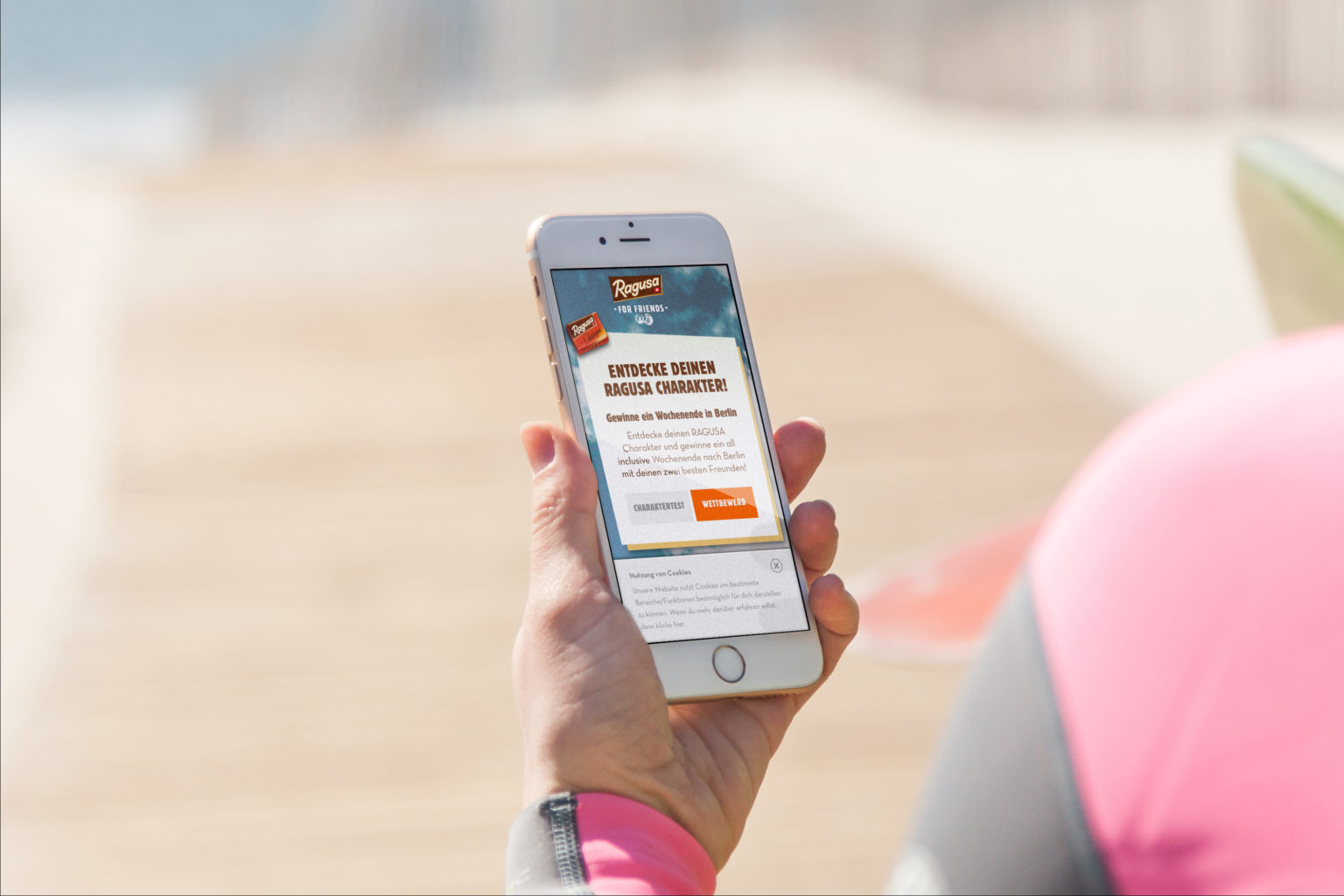 Gamification to generate leads
Ragusa
In line with an online campaign for the market introduction of Ragusa for Friends in Germany, Enigma launched the character test via webapp which was applied at the chocolate promotions in German supermarkets.
Ambition
An online game helped to communicate the brand message "Ragusa, the chocolate with character". In the center of the gamification was the exploitation of e-mail addresses to concern the target group enduring after the campaign ended.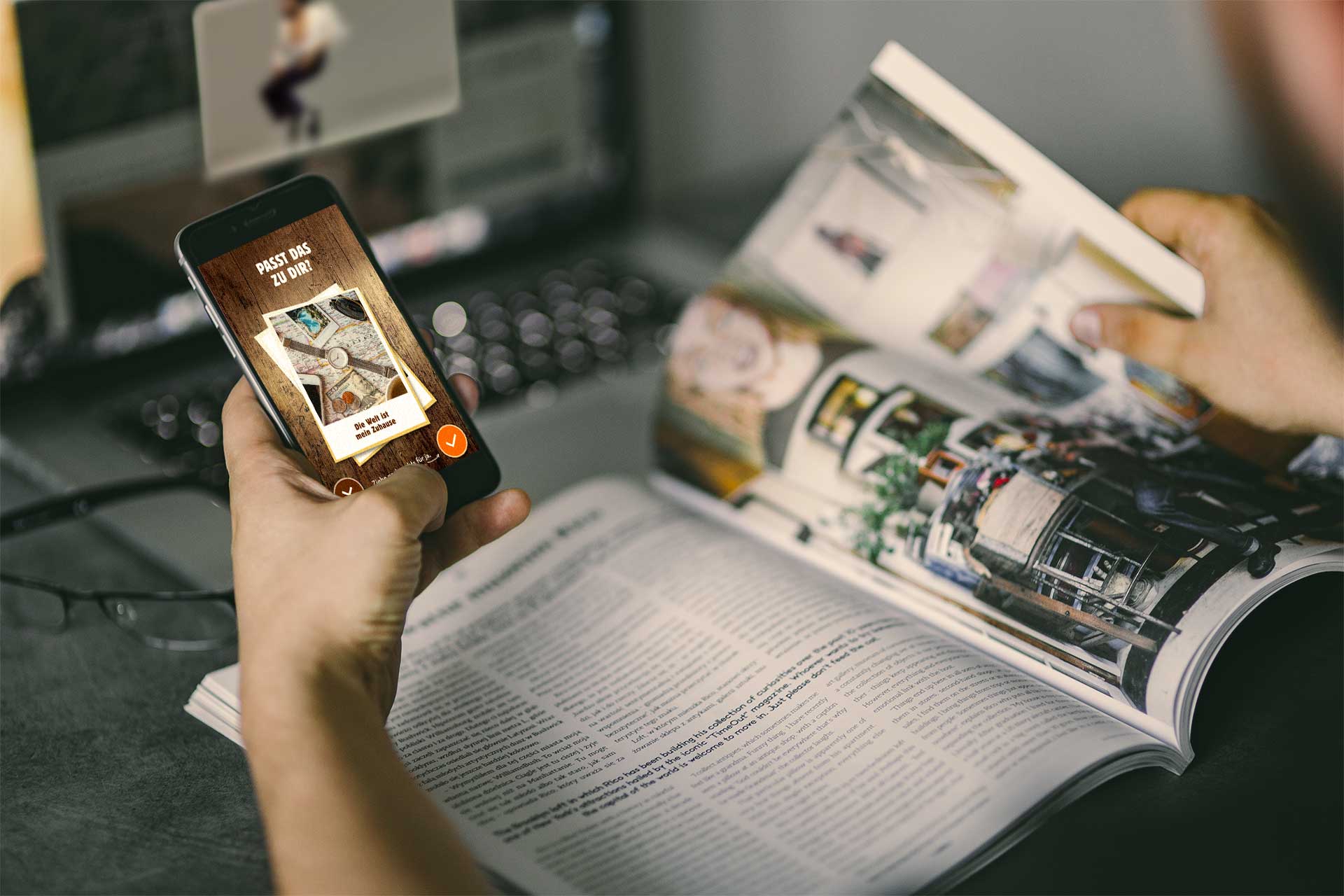 Action
A webapp based on the Tinder principle

Enigma developed a webapp. The user were shown different questions about their style and their preferences. With a wipe movement to the left or to the right the user can evaluate if the shown content fit to them or not – Tinder for your character. The webapp allocated the participants to the three characters "blond", "classique" and "noir", which match to the three types of chocolate from Ragusa for Friends.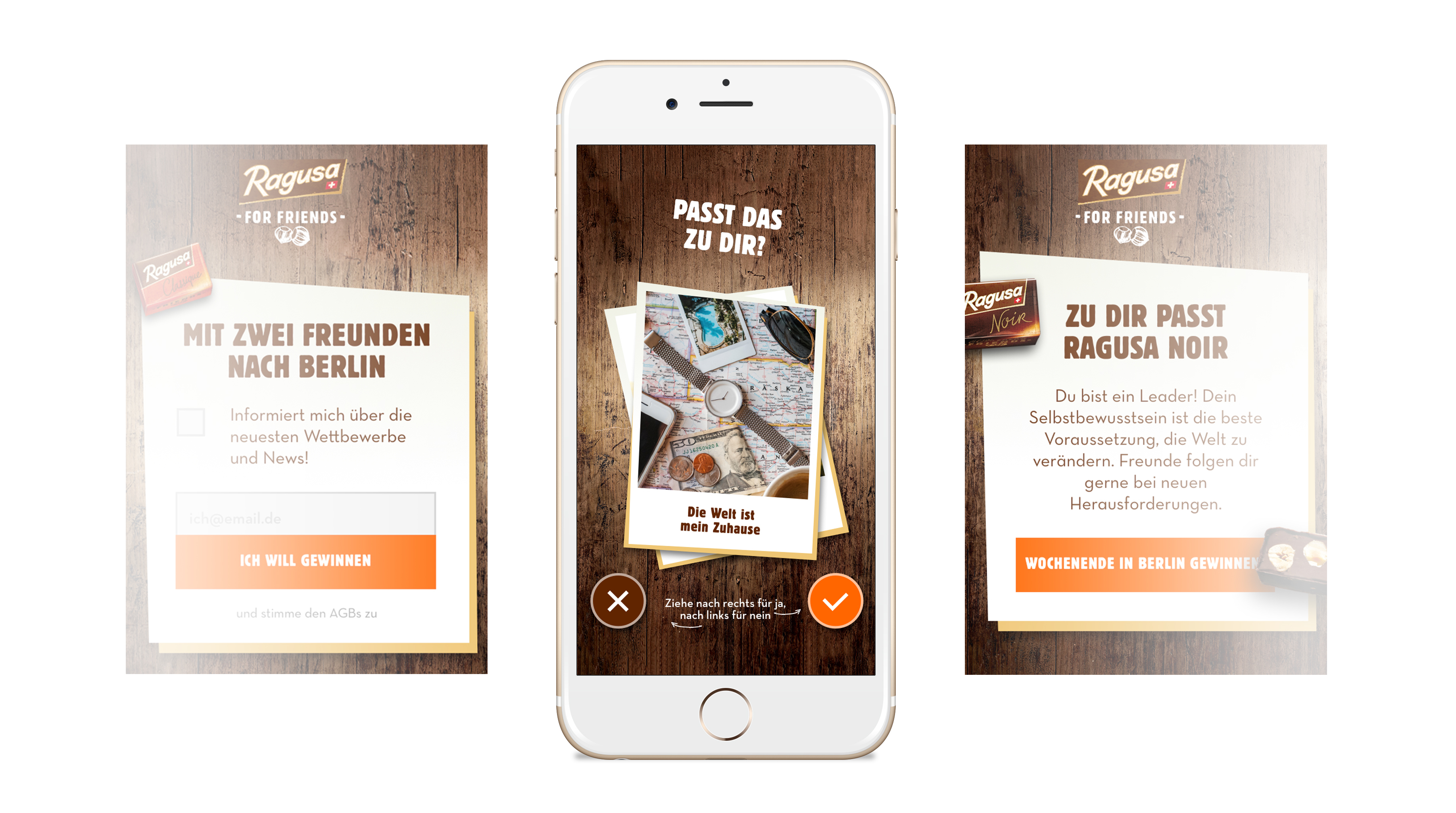 The exploitation of e-mail addresses via a contest

A contest as an incentive. On the home site, the call to action for the contest is highlighted with the gaudy colour orange and creates a preference to click. So, new contacts assesses as more important than the playful aspect. The conversion process is optimised thanks to a minimal form.

Who is anyway plays the test of character, receives an interesting analysis about his/herself, the preference for the one or other sort of chocolate and can finally participate at the contest. Participants of the contest and the test of character could win a weekend of character in Berlin with two friends – true to the motto "for Friends".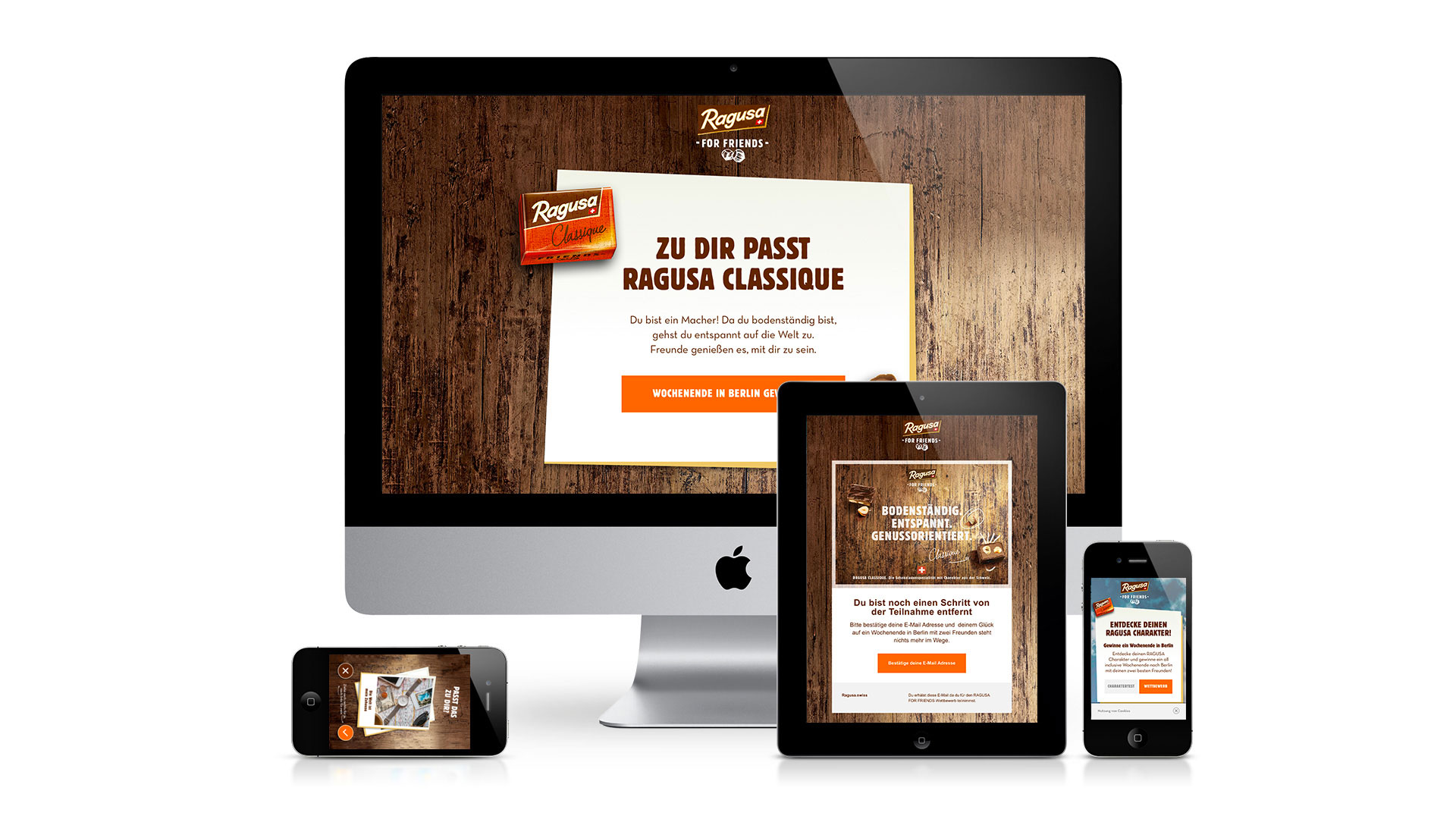 Impact
More than thousand email addresses could be gathered. In line with the campaign 2017, those could be integrated strategically as an important channel for the target group. As nice side effect, the chocolate character was connected within the game with the personal preferences. This gave an important, positive experience with the brand – chocolate, that fits to me!