Guerrilla marketing – Geneva's Constitution
L'Entente
Enigma Strategy & Branding imagined a guerrilla marketing campaign for a political matter.
Goal
Raise awareness around the issues concerning the new Geneva Constitution, and leading to a general vote on 14 October 2012. Both the right and the left (with the exception of their very extremes) are favorable to the Constitution. Given the consensus across party lines, and the need to do something different for this traditional campaign, a guerilla marketing operation was set up in order to pique the interest of citizens who would otherwise not read anything, let alone go vote.
Action
Concept
We "imported" into 2012 people who were rallying in 1847. The idea was to show how radically things have shifted away from the 1847 context, the year the current constitution was written. This contrast exemplified the truly modern character of the new Constitution. Some new articles that had received unanimous approval were selected; these texts inspired slogans that were out of the box and a bit out there
Event
We organized a fake 19-century rally in Geneva. About 50 people wearing their costumes proudly paraded in the city, expressed their wrath loudly, and shouted terrible slogans while holding banners, signs, and handing out flyers.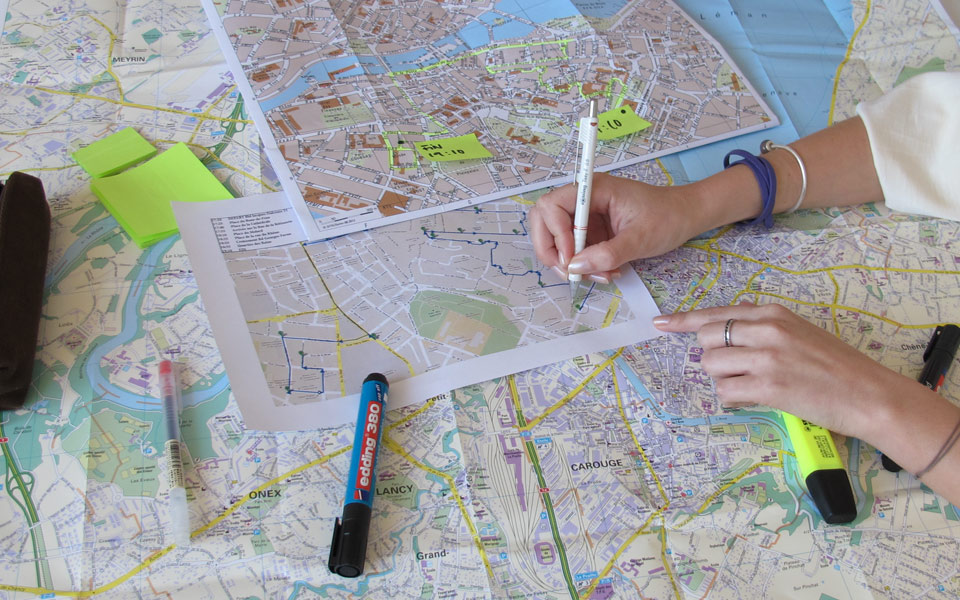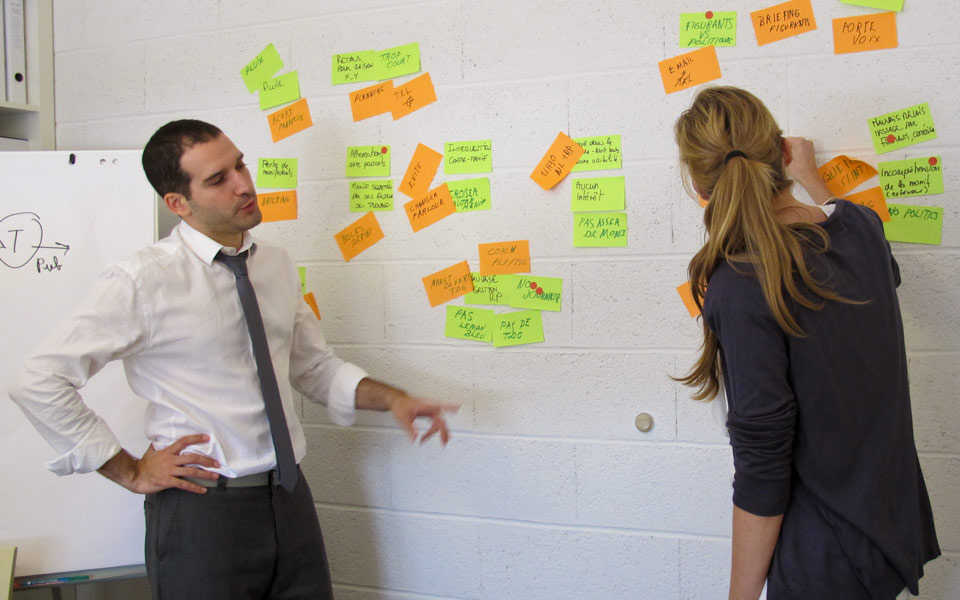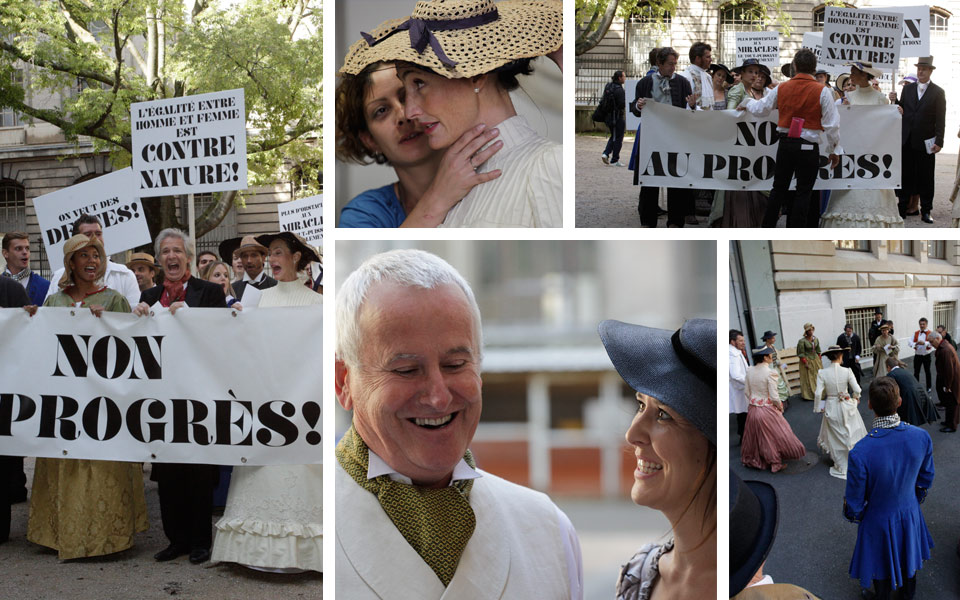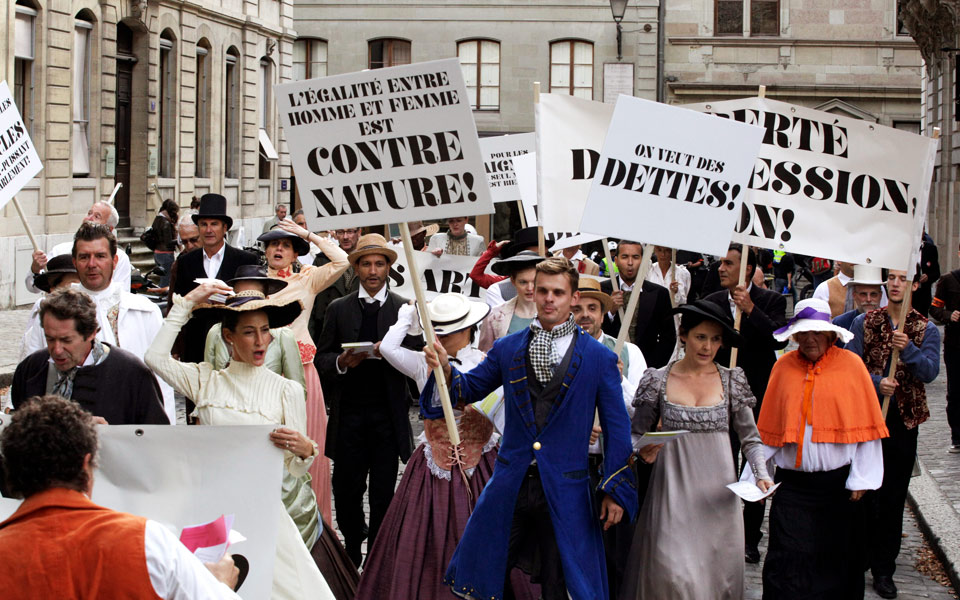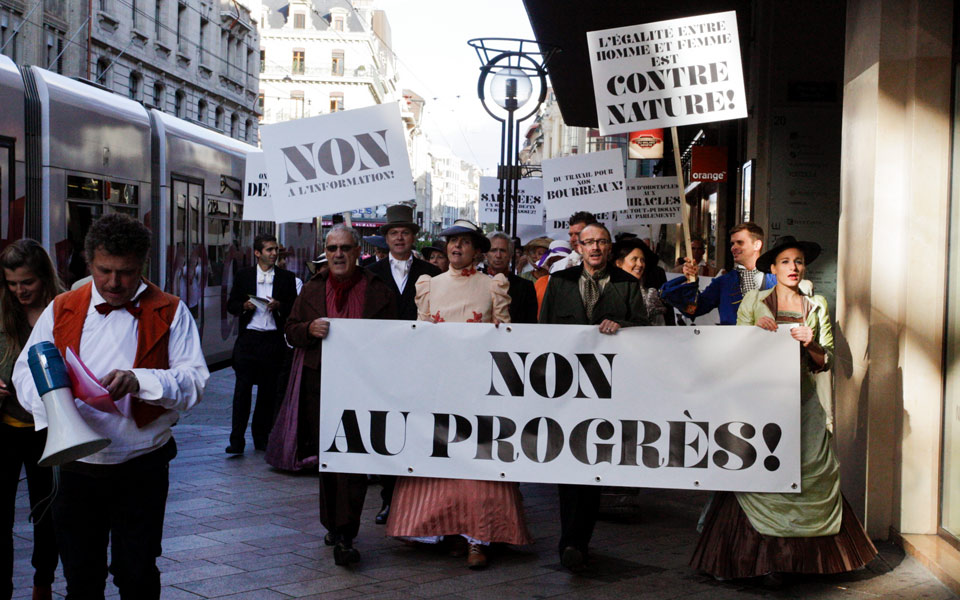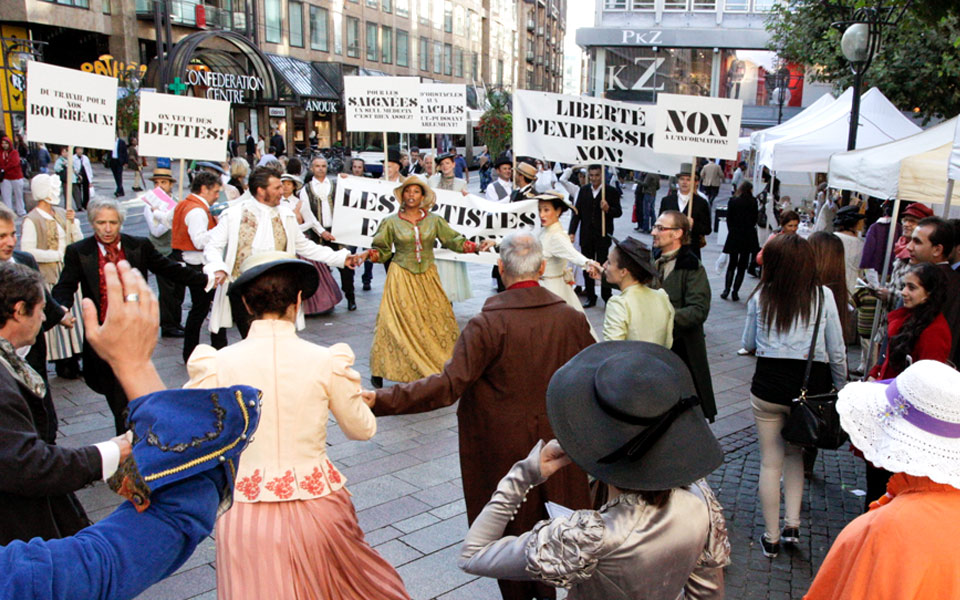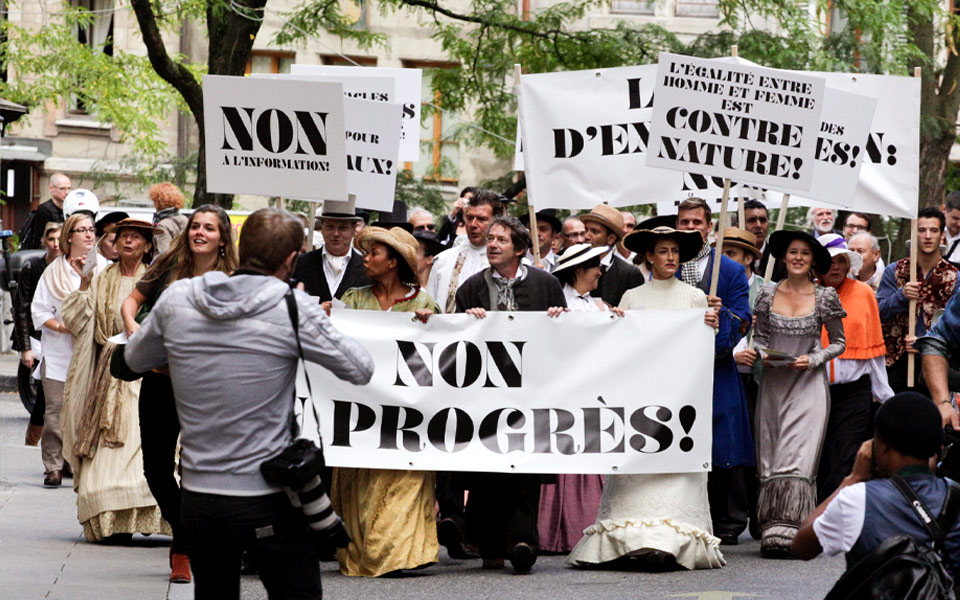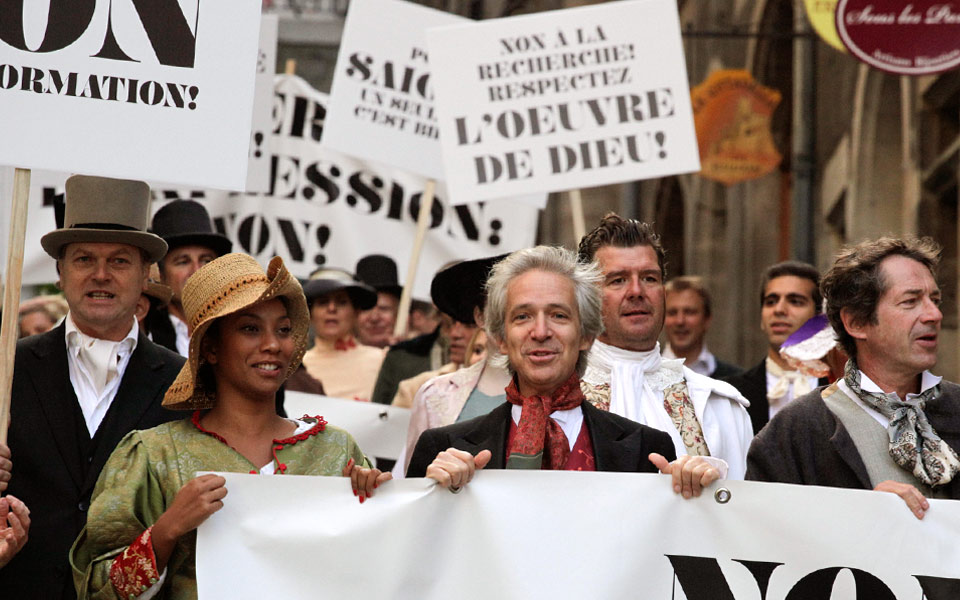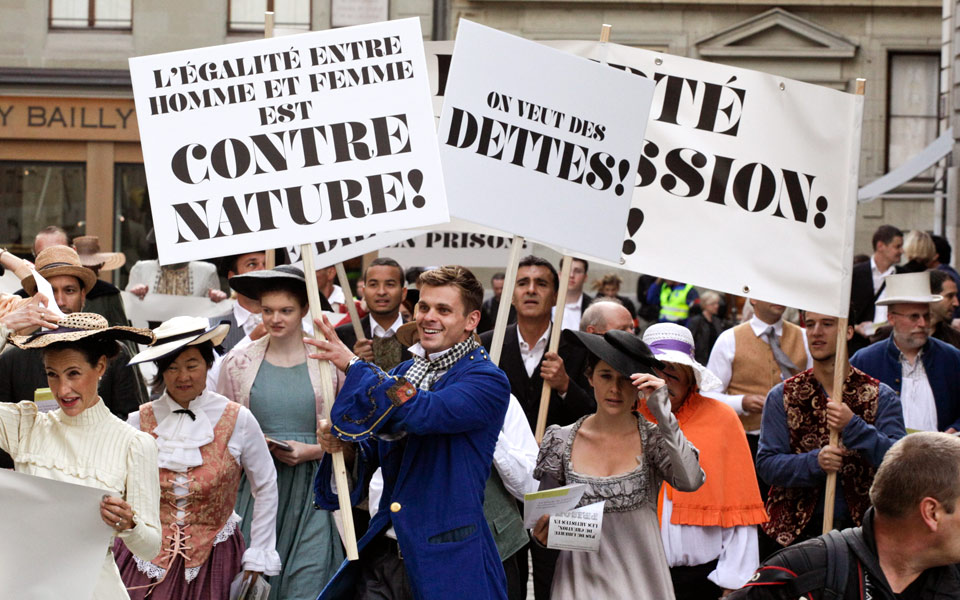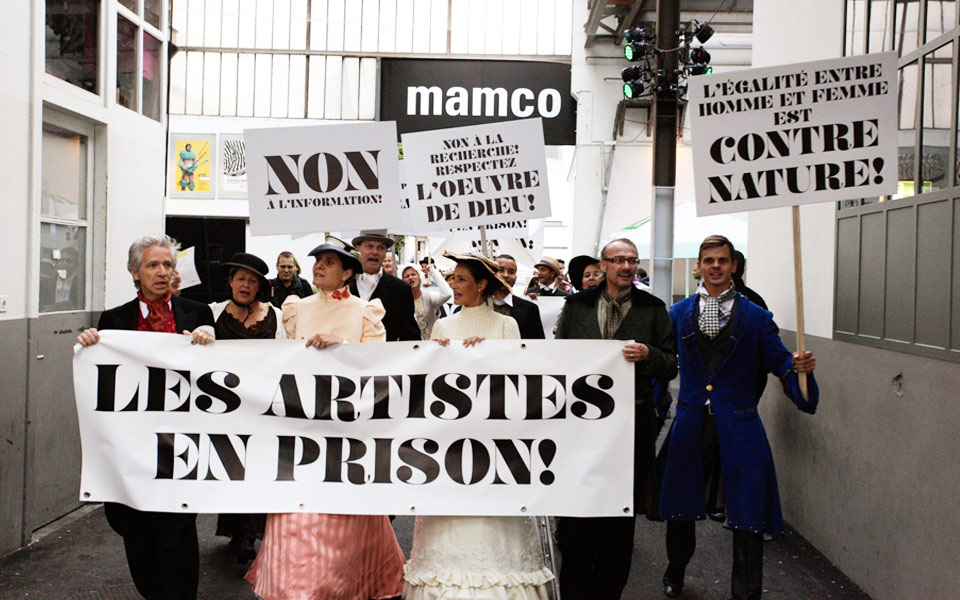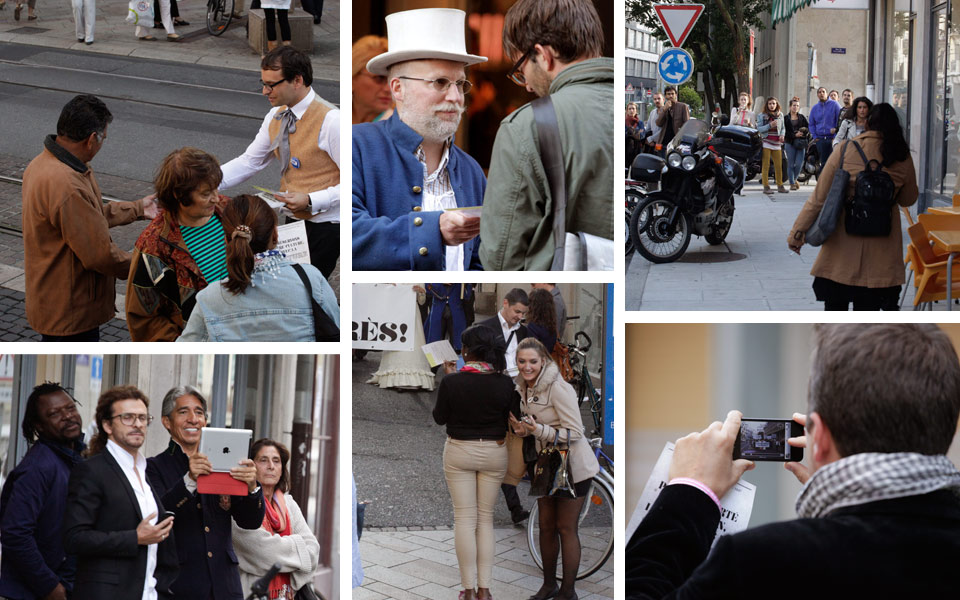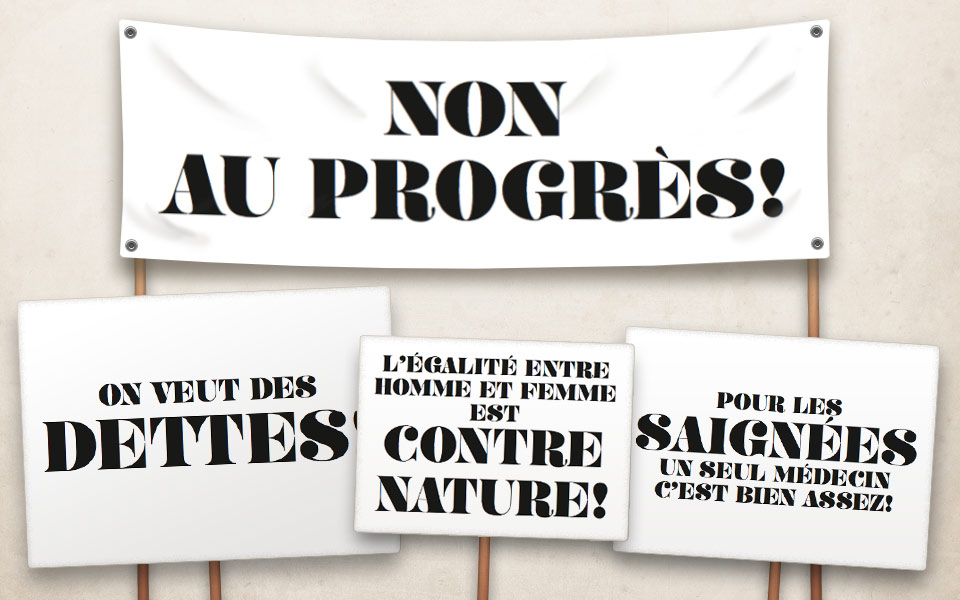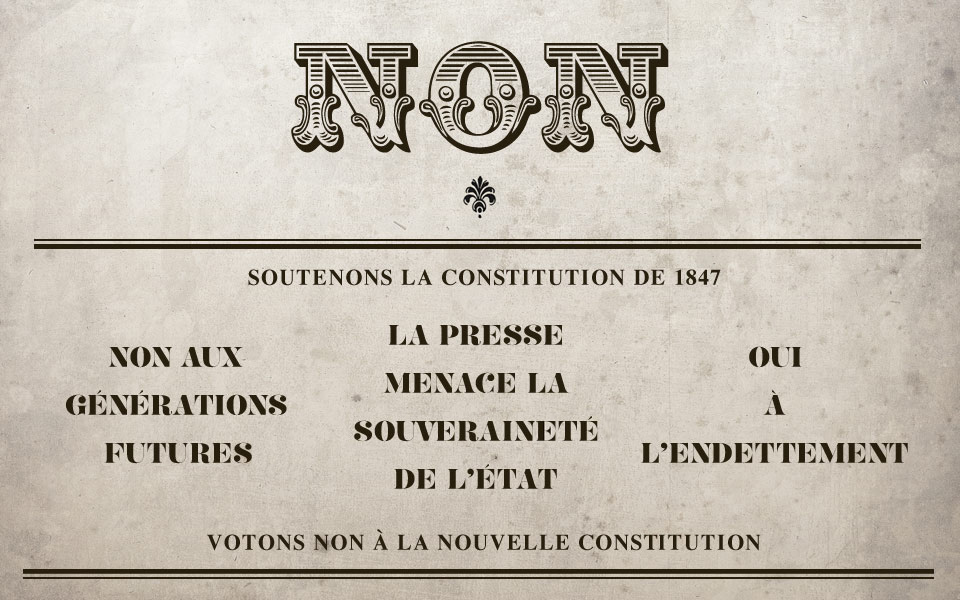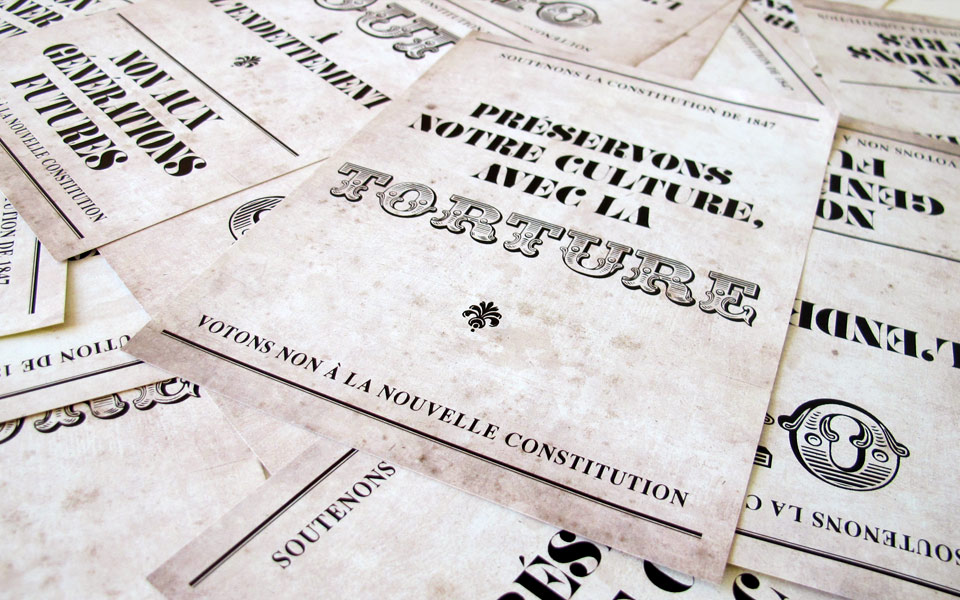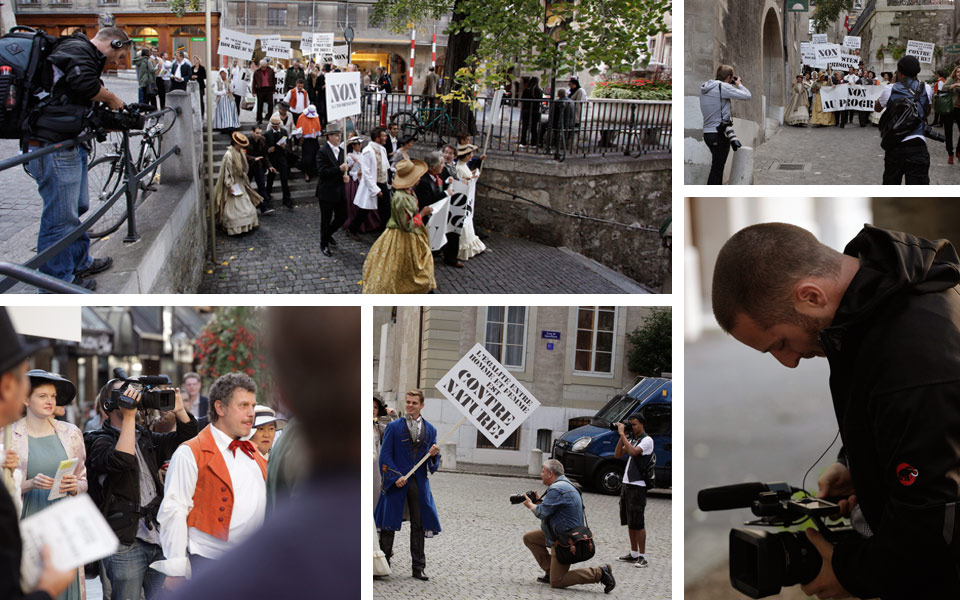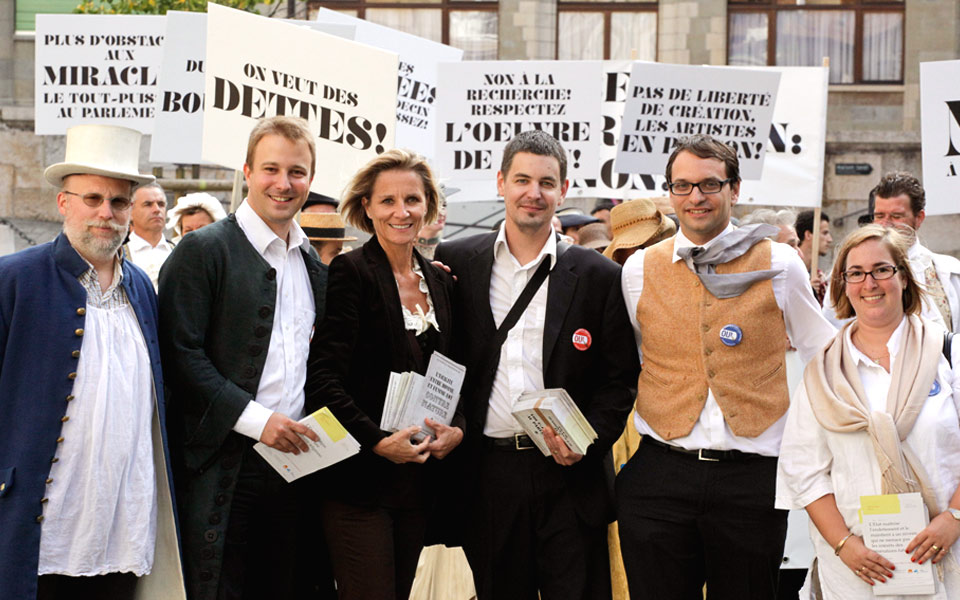 STRATEGY Olivier Perez Kennedy
ARTISTIC DIRECTOR Pascal Wicht
CAMPAIGN MANAGER Emilie Saucy
DRAMATURGY Michel Favre
PRODUCTION Sébastien Pochelon
PHOTOGRAPY Stéphane Gros
COSTUMES Noémie Stalder
Credits
Photography
Stéphane Gros