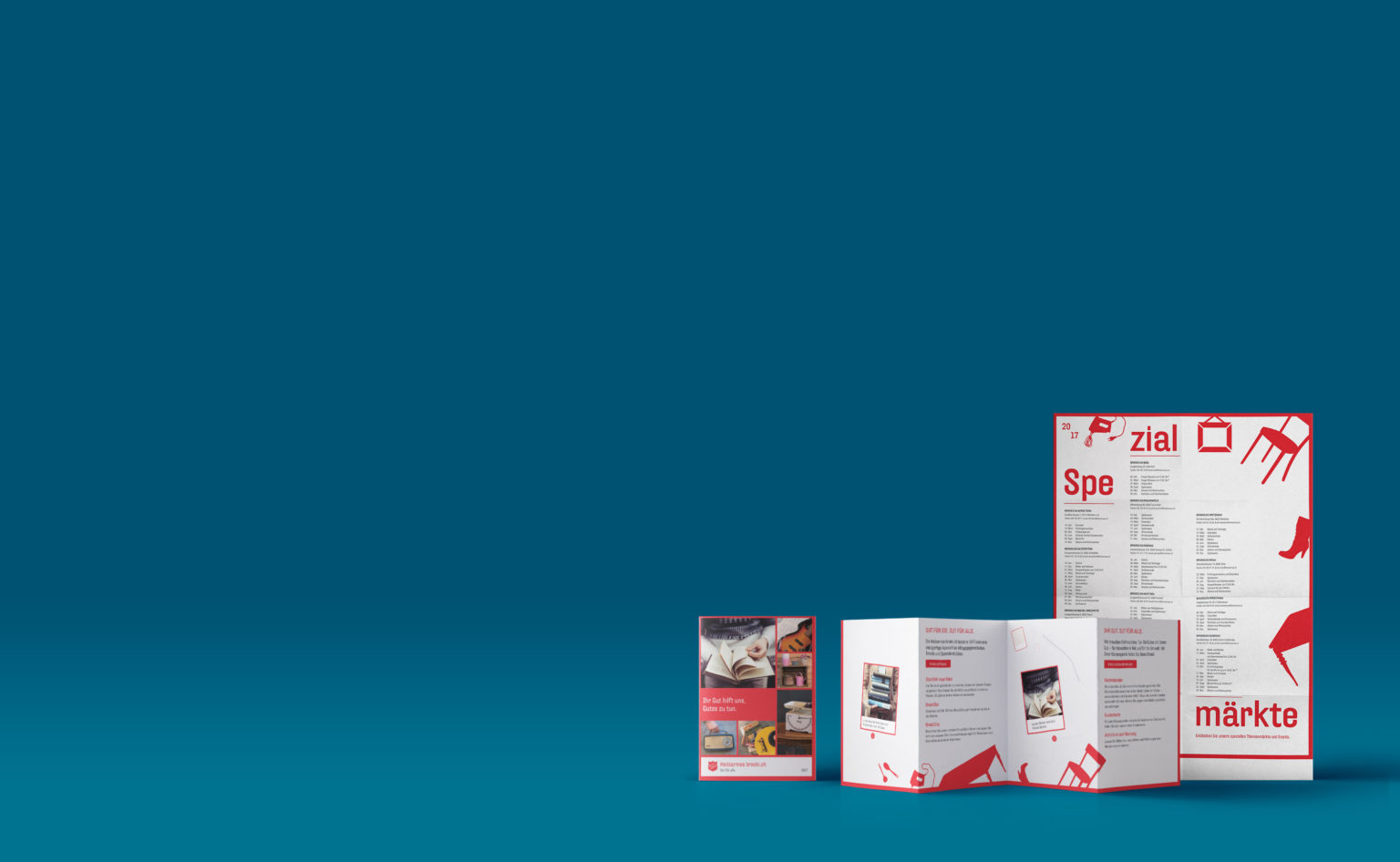 Heilsarmee brocki.ch: B2C brochure
Heilsarmee Brocki
The Salvation Army's Brocki, the first second hand-shop in Switzerland, asked Engima to create their image brochure for clients.
Ambition
The goal of the image brochure was not only to communicate information about the broad range of the brocki.ch's offers, but also to highlight the brocki.ch's mission – "Do good things" – using strong storytelling.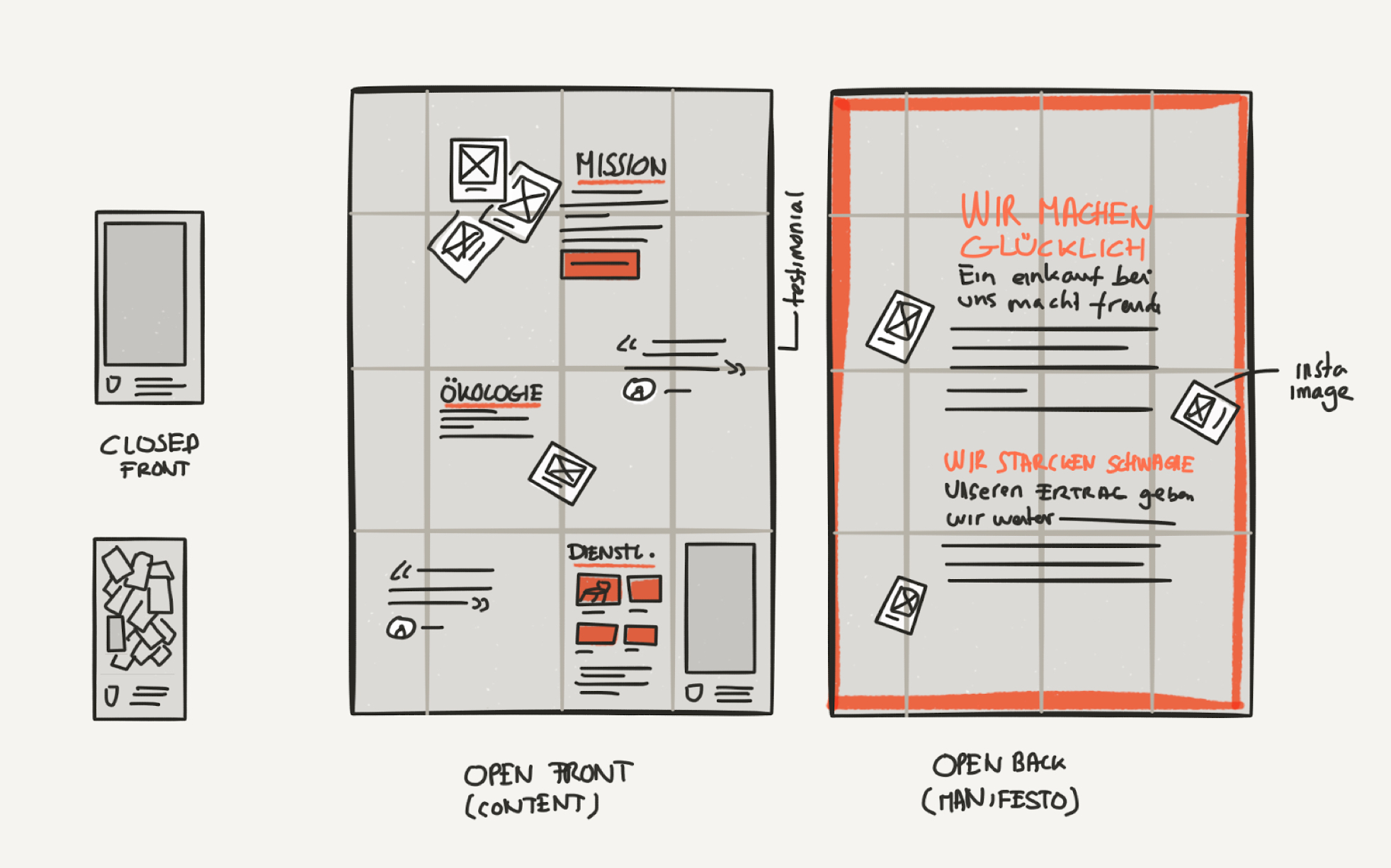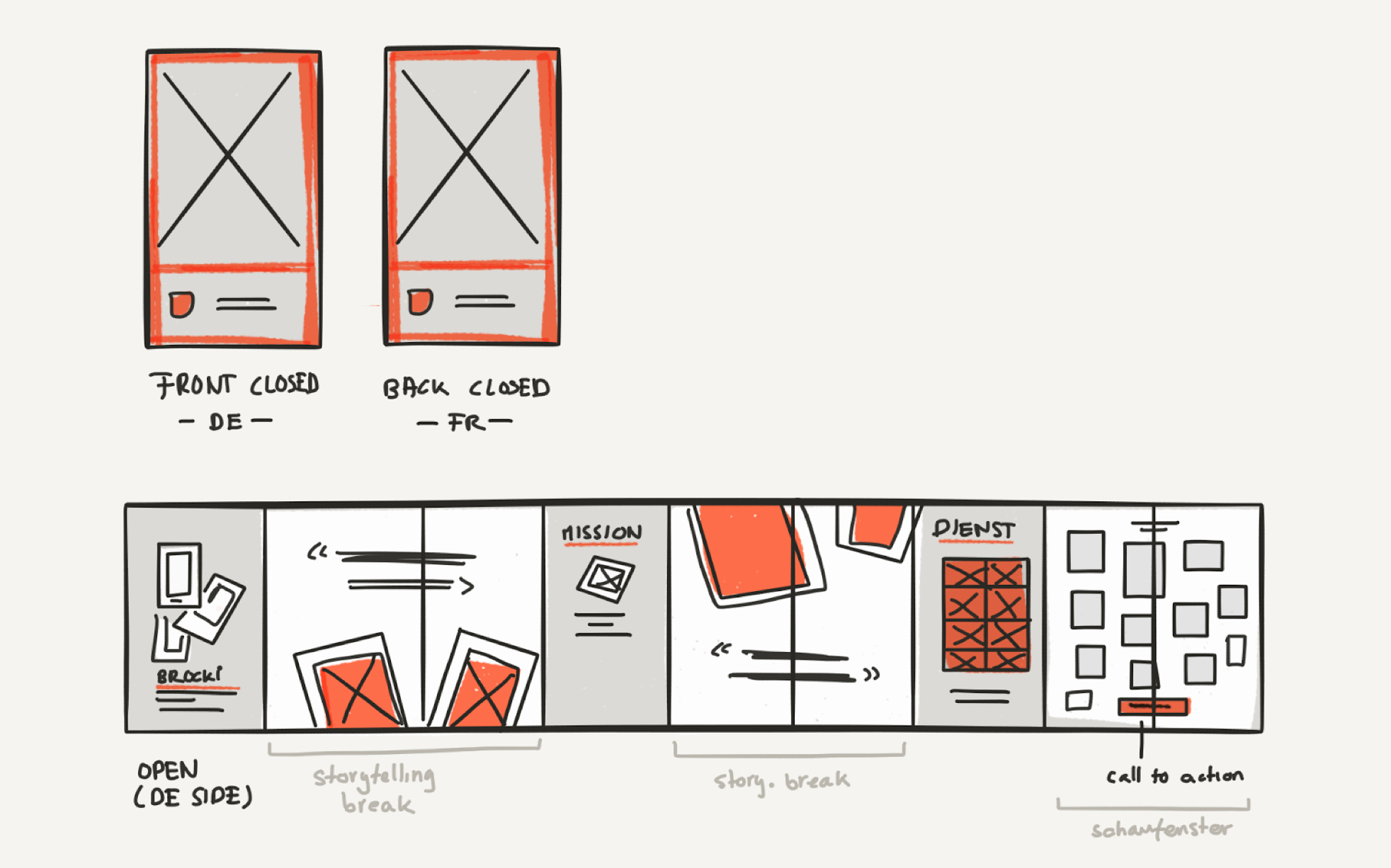 Action
The B2C brochure is based on strong storytelling. It tells the story of an object, that gets a second life through the brocki.ch. The reader can track the journey of the product. This journey begins in the home of a brocki.ch customer and ends with the earnings from the sale of the product, which are invested in social projects by the brocki.ch. The journey, on one side, allows the various offers of the Salvation Army to be shown, and on the other, points out to customers that they also can become a part of the story by donating or buying articles.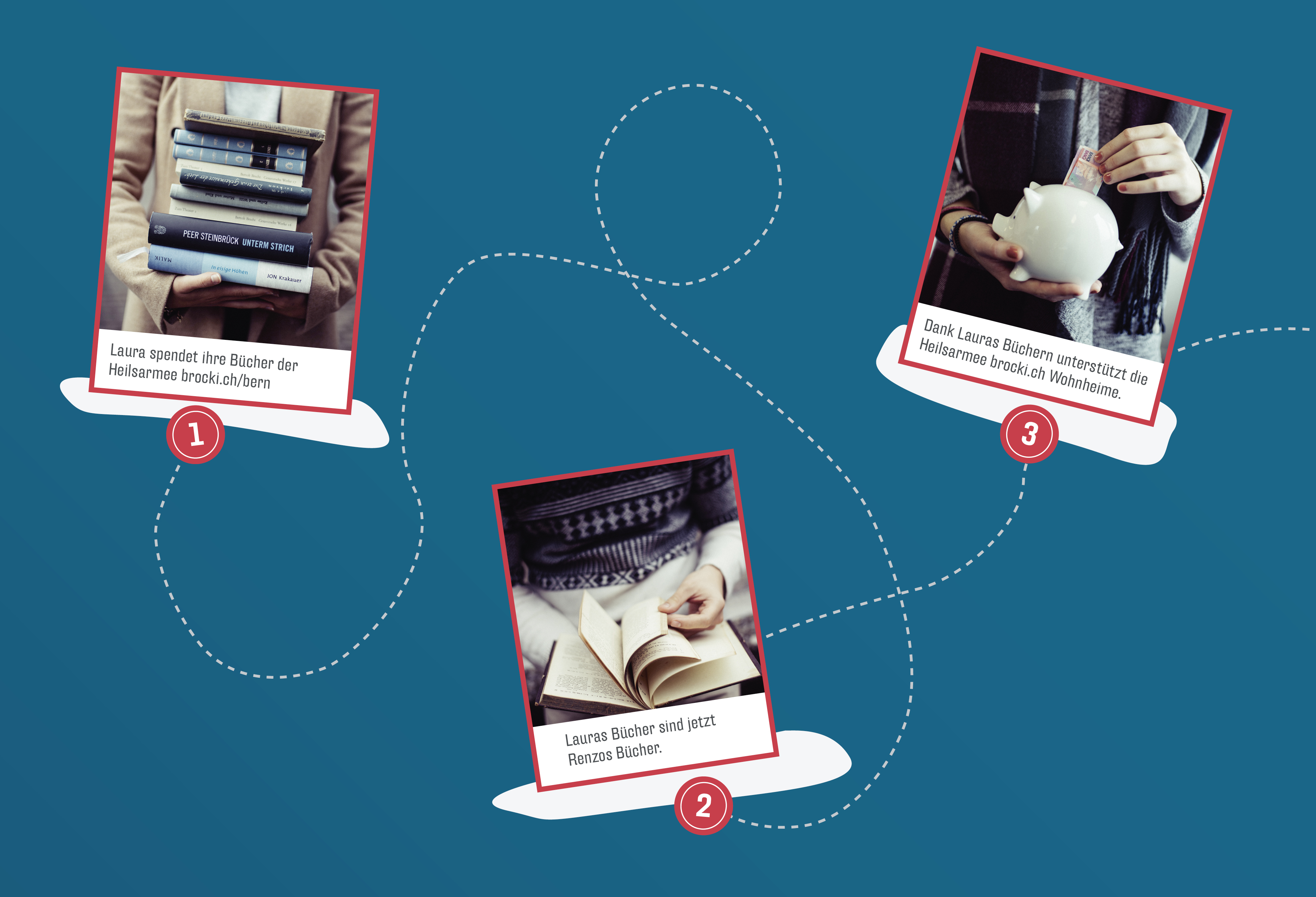 This message furthermore differentiates the brocki.ch from other second hand shops and underlines the mission to help people in need in a simple and illustrative way. While the front side comes in the classic design of a brochure, the back side of the image brochure was intentionally designed in a playful way. It contains information on all of the special markets and different stores. It was our aim to design a billboard that clients put on their living room wall and that matches with the design of the brocki.ch website.

This way, the brochure works both as a suitable document to display in the 'brockis' and as a poster that customers can use to decorate their walls.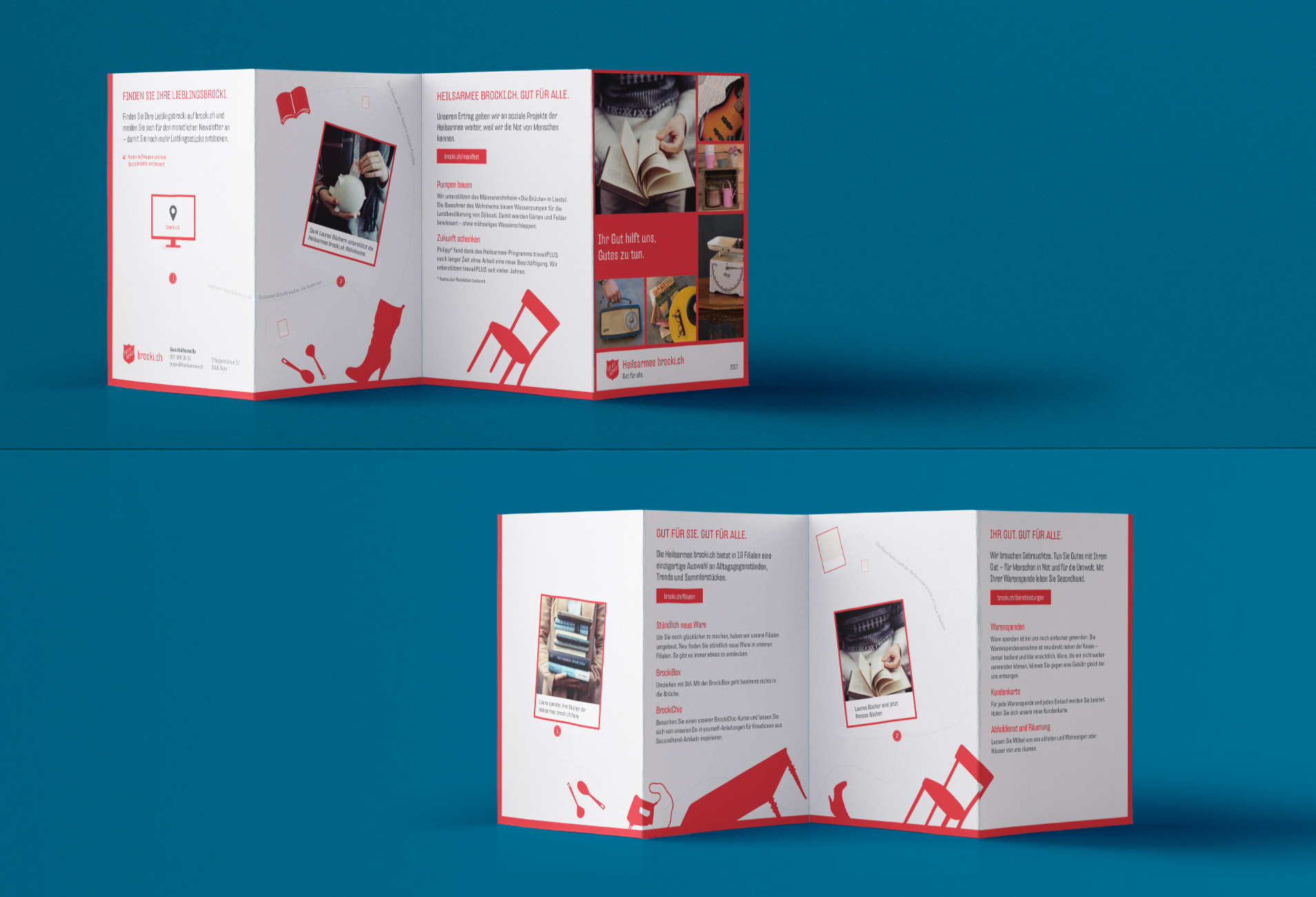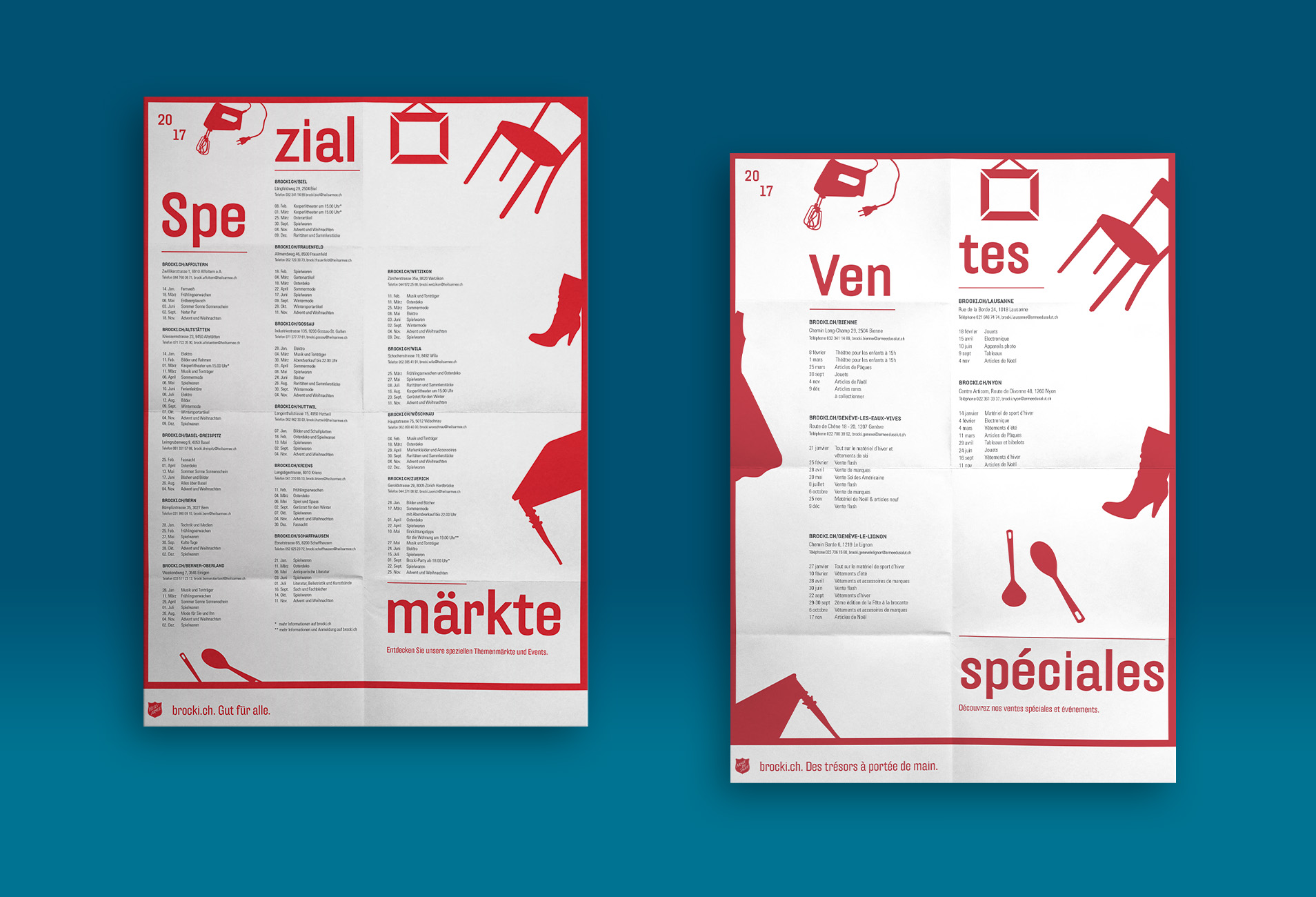 Impact
The image brochure was displayed in all stores and works as a visual support for the store manager to communicate the broad range of offers and the brocki.ch's mission in a simple way. The customers get a good overview of what the brocki.ch offers and additionally get a decorative poster.