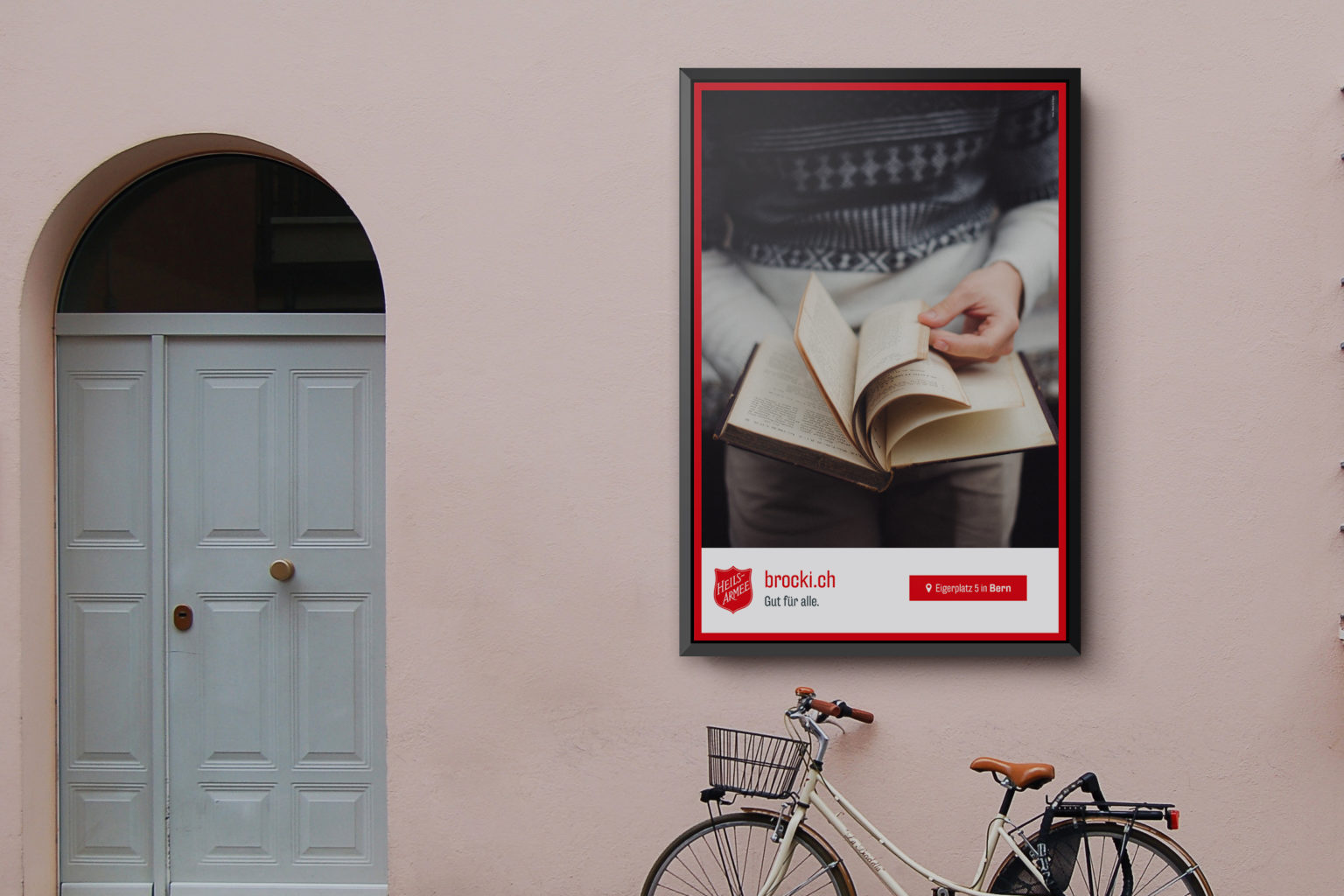 Out of home campaign for a second-hand chain
Salvation Army brocki.ch
Enigma was asked to work out an out of home campaign that talks the language of its stores.
Ambition
Instead of creating a restrictive one shot campaign Enigma wanted to create a flexible template system that would allow the Salvation Army brocki.ch to adapt the out of home campaign over time.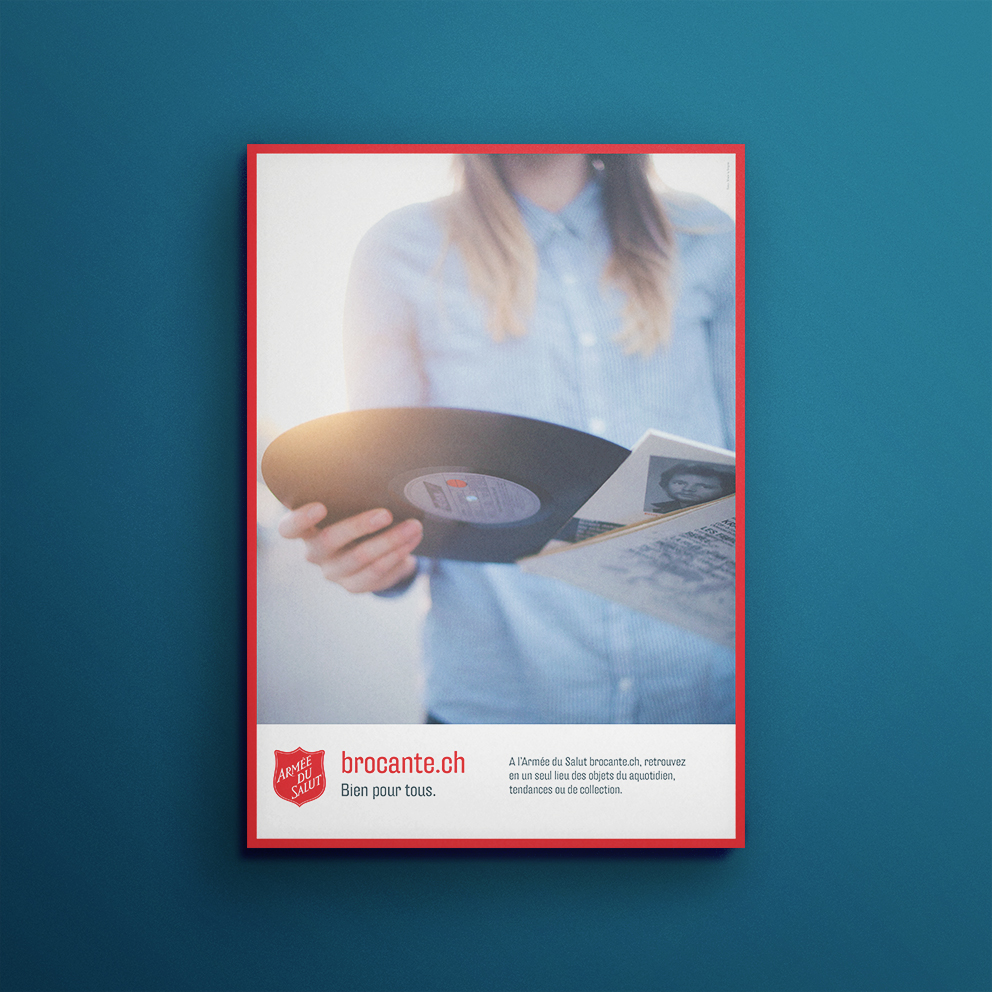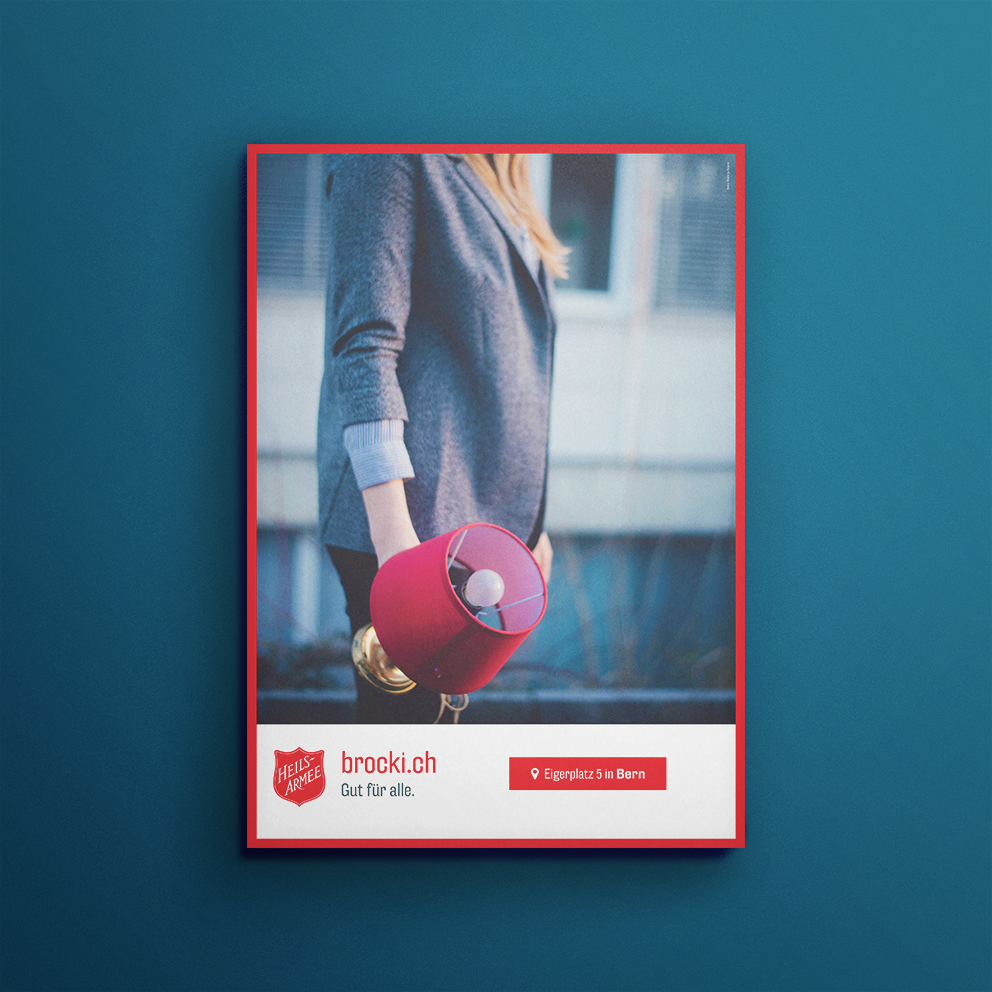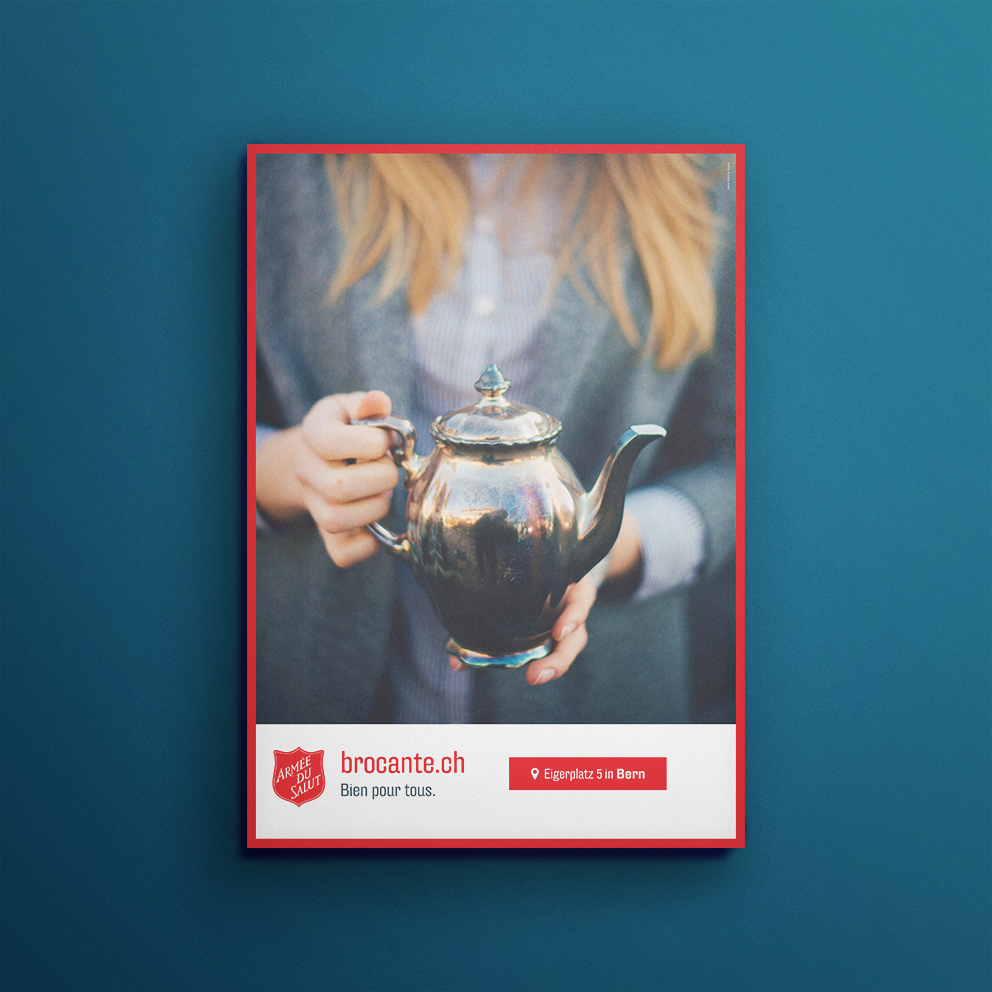 Actions
The template system that Enigma created is inspired by visual metaphors that were used to develop the website.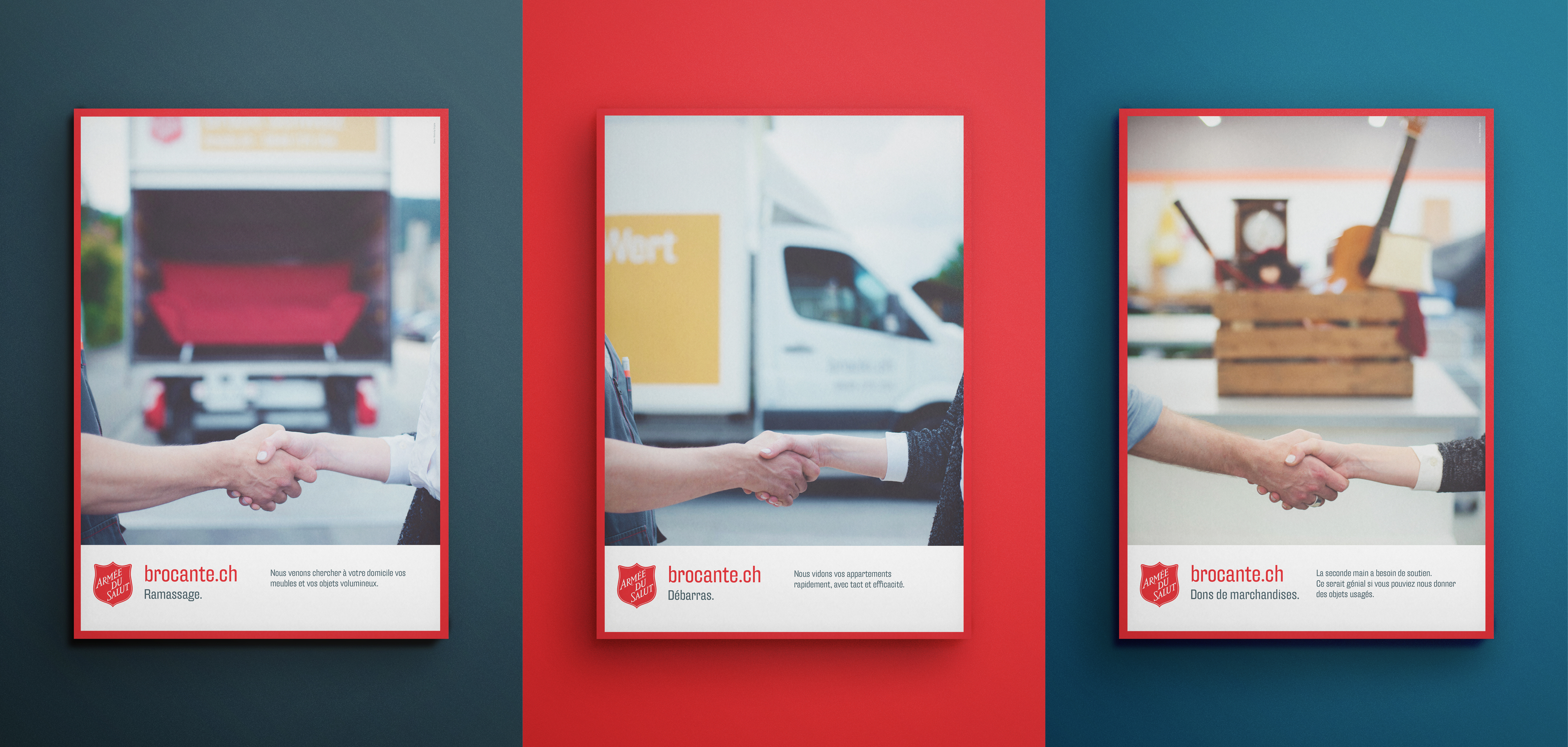 A template system

The template allows brocki.ch to reuse Instagram images shot by their local filiale owners in a creative collage that show real little treasures.

The manifesto is the credo of the brocki.ch that shares the deep motivation of the second hand shop.

The system also allows to share with the public an innovative service that is unknown to the public.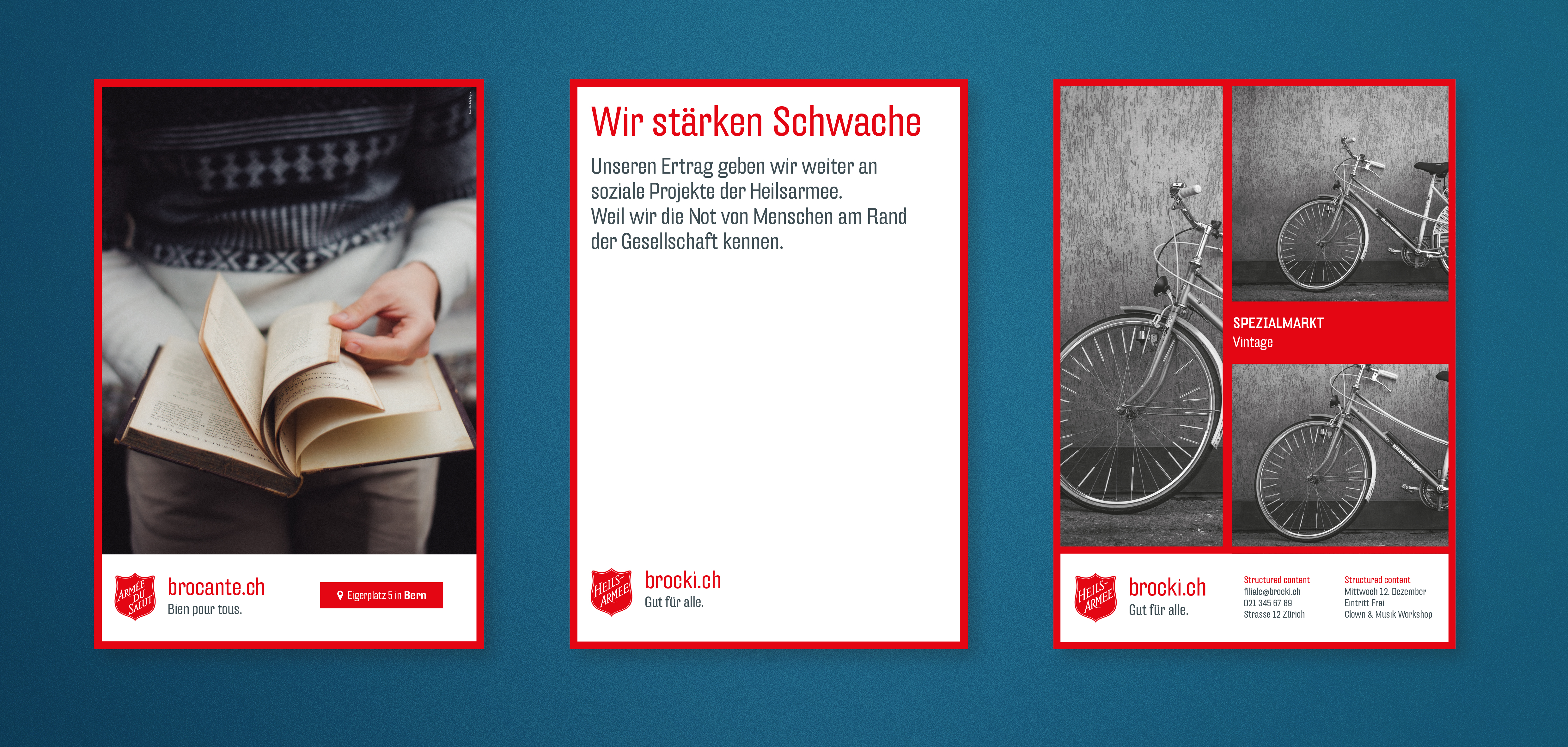 The template system is built with a modular structure. This means that a poster can include a clear call to action or a description if it's rather an informative piece. All the modules are predesigned and can be easily included in a new poster.
Shooting

A set of of unique high definition pictures were shot for key topics. The first round of images show little treasures that people have found in their local brocki.ch. The second round of images show the interaction between a brocki.ch client and the different services that the retailer offers.