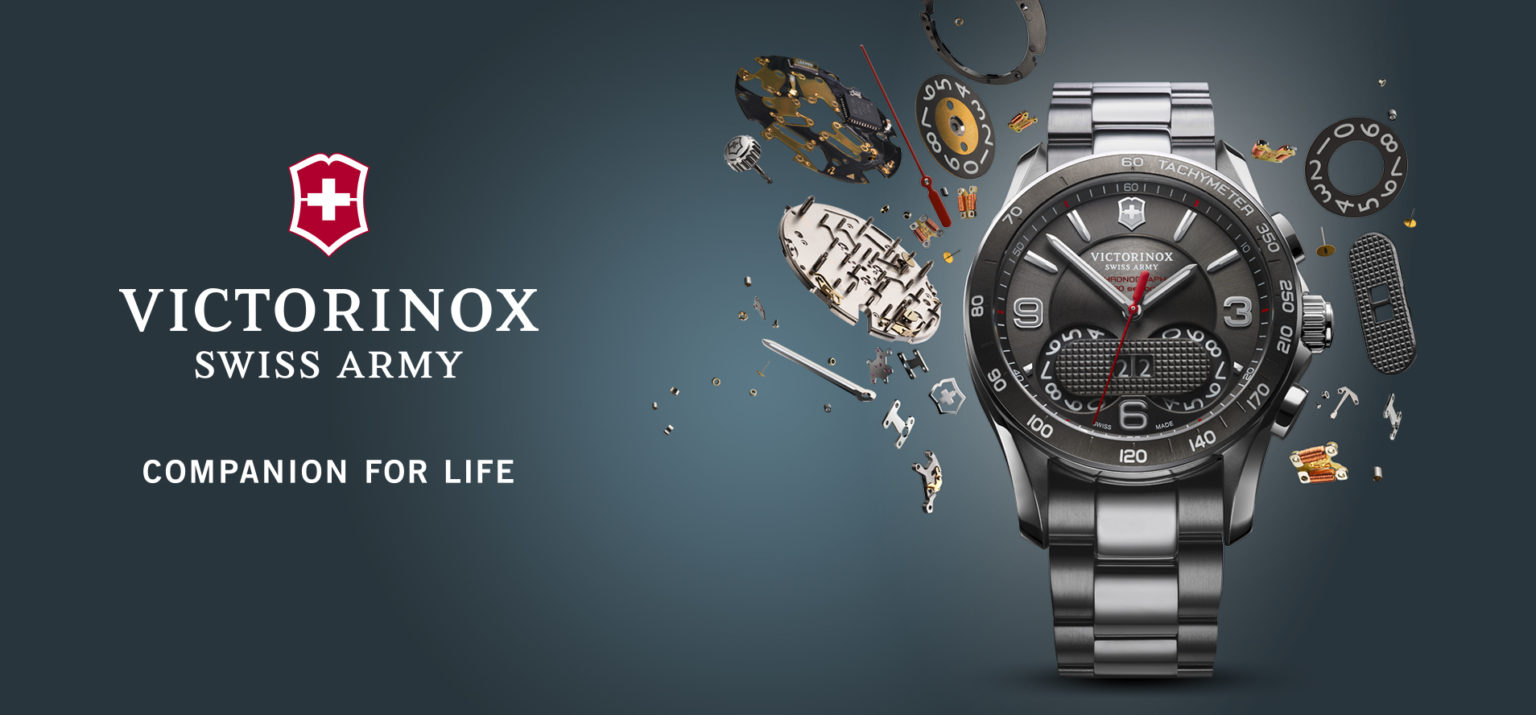 Gamification of a product launch: the Victorinox Chrono Classic 1/100
Victorinox Swiss Army
The communication agency Enigma was mandated by Victorinox Swiss Army to launch one of its products developing the fan community of the brand. In order to do so, Enigma used a gamification process.
Ambition
Victorinox Swiss Army asked Enigma to help launch the new Chrono 1/100. The goal of the Swiss company was different from the traditional worldwide launch of a new product; Victorinox Swiss Army wanted to use this special event to strengthen its ties with the brand's fans and interact efficiently with them.
Action
Enigma chose a "service design" approach so as to better meet the double challenge: worldwide launch of the Chrono 1/100 and development of the Victorinox Swiss Army fanclub.

The first key element of this campaign was to present the new watch, its numerous features and its cutting-edge technology. Enigma used the parallax graphics, which allows a number of elements to move on different layers and at different speeds. As the user scrolls over the watch to discover its facets, the watch reveals its components and features.

Enigma created an updated database of all fans through a gamification process: Instead being asked to enter data, users could participate in a game and be the lucky winner of a Chrono 1/100. Users could enter the Victorinox Swiss Army world in various stages: engrave their name on the Cervin Mountain, set the watch on the right time zone and confirm one's entry. The watch reacted to each action performed by the user.

A Google Ad campaign supported these actions and linked them following a specific strategy: Commercial A took users to the parallax; a cookie was then placed on the user, enabling remarketing through Commercial B, which then led to the lottery. All stages of the conversion funnel were thus covered.
Impact
The lottery was very successful, since over 30'500 people participated and strengthened Victorinox Swiss Army's database.