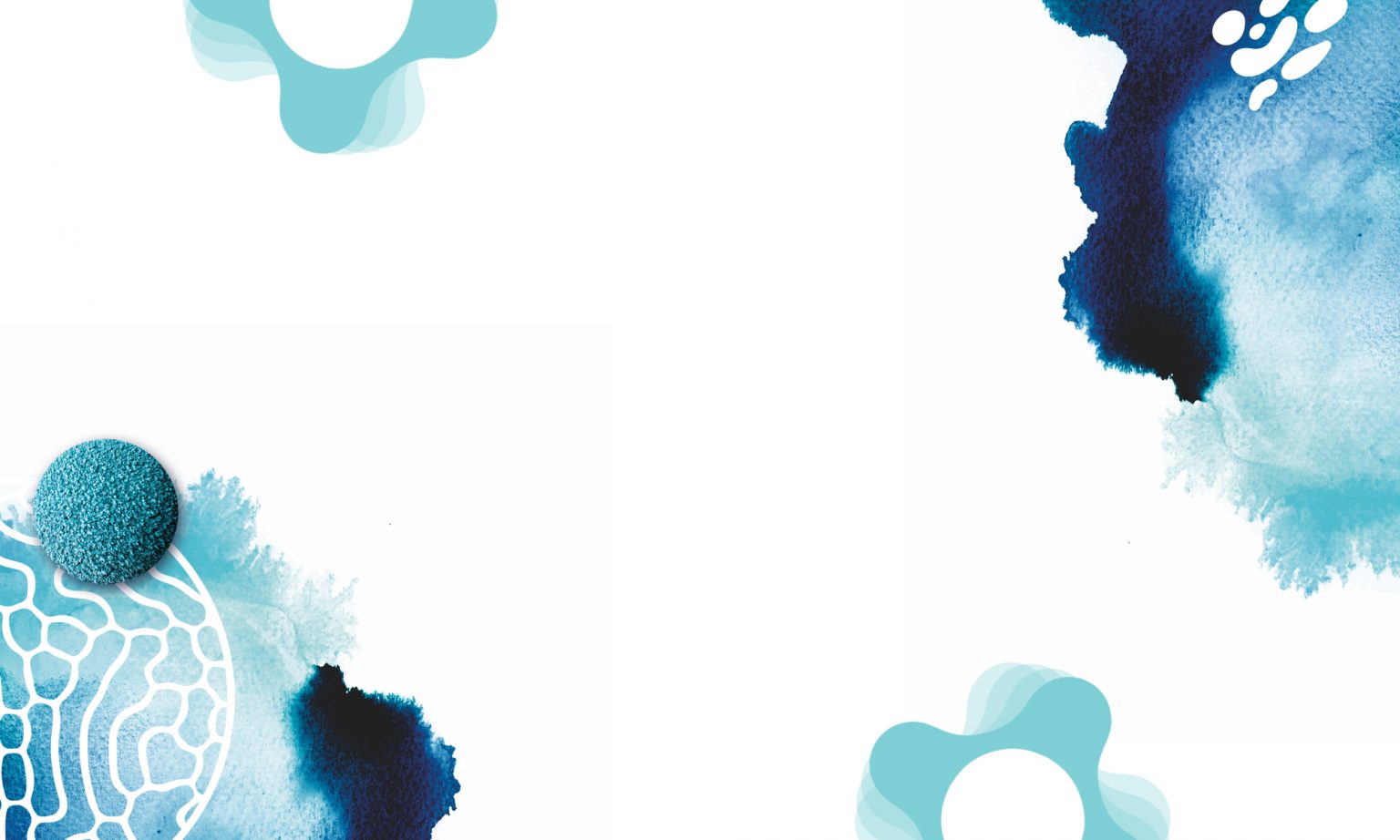 New branding and positioning for an NGO
Global Antibiotic Research & Development Partnership
The non-profit organization Global Antibiotic Research & Development Partnership (GARDP) is committed to developing new treatments for drug-resistant infections. But they can't do this alone, which is why they hired Enigma to help them improve their branding and positioning in order to be successful with their latest campaign.
Ambition
GARDP aims to raise 500 million euros for their research and innovation project "5 by 25" which has the goal of developing 5 new treatments for antibiotic resistant infections by 2025. To successfully reach this goal and to be able to make life-changing discoveries the NGO needed a more human and approachable visual identity. This new identity was then to be reflected in different types of corporate documents such as brochures and annual reports but also newsletters and, of course, in the campaign "5 by 25".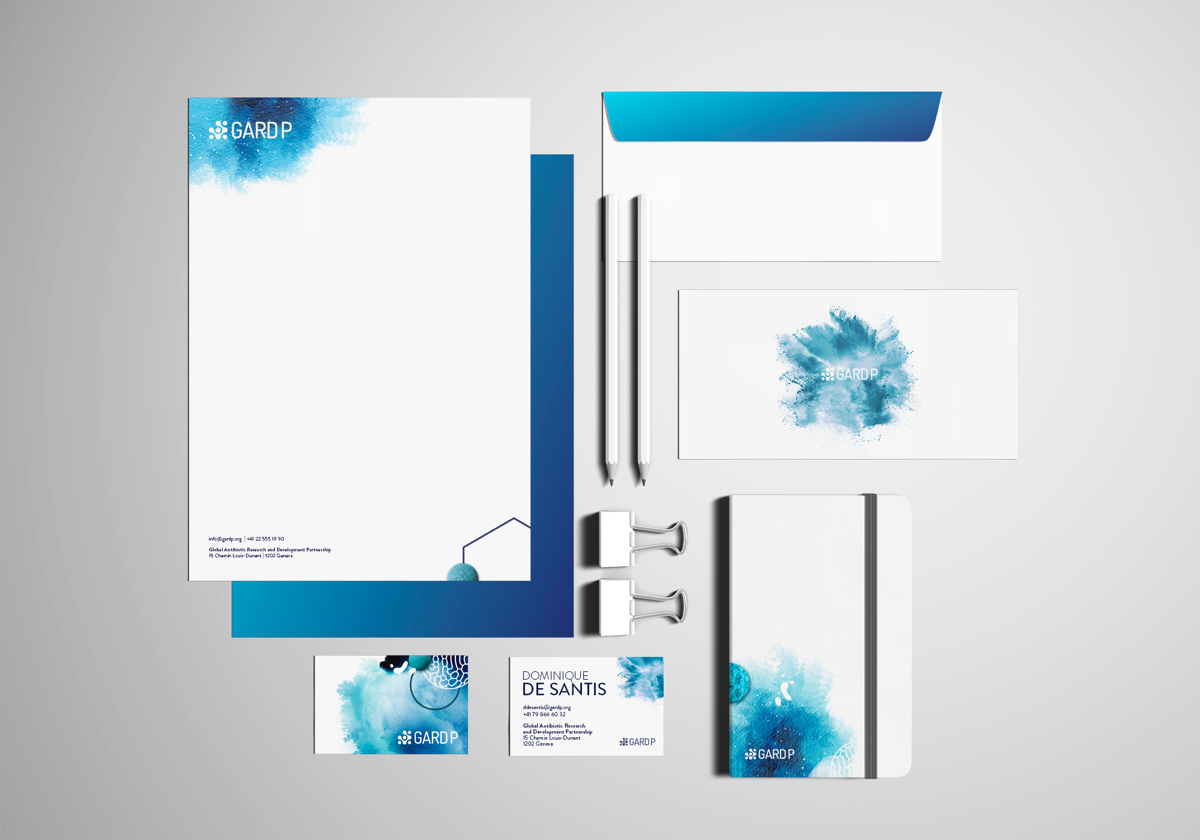 Action
Before going about changing things, at Enigma we always start out with an analysis. In this case we analyzed GARDP's current branding as well as their competitors'. Based on this and the results of the Creative Footprint Workshop, Enigma and GARDP developed a new brand. The new visual universe was efficiently created by using the innovative method of a design sprint, which leads to concrete results in a short period of time.
Now GARDP's branding truly reflects their purpose, beliefs and value proposition, from brochures, to business cards and social tiles, to activity reports. And with the style guide that sums up the new brand guidelines, the coherence of any new marketing materials can easily be ensured.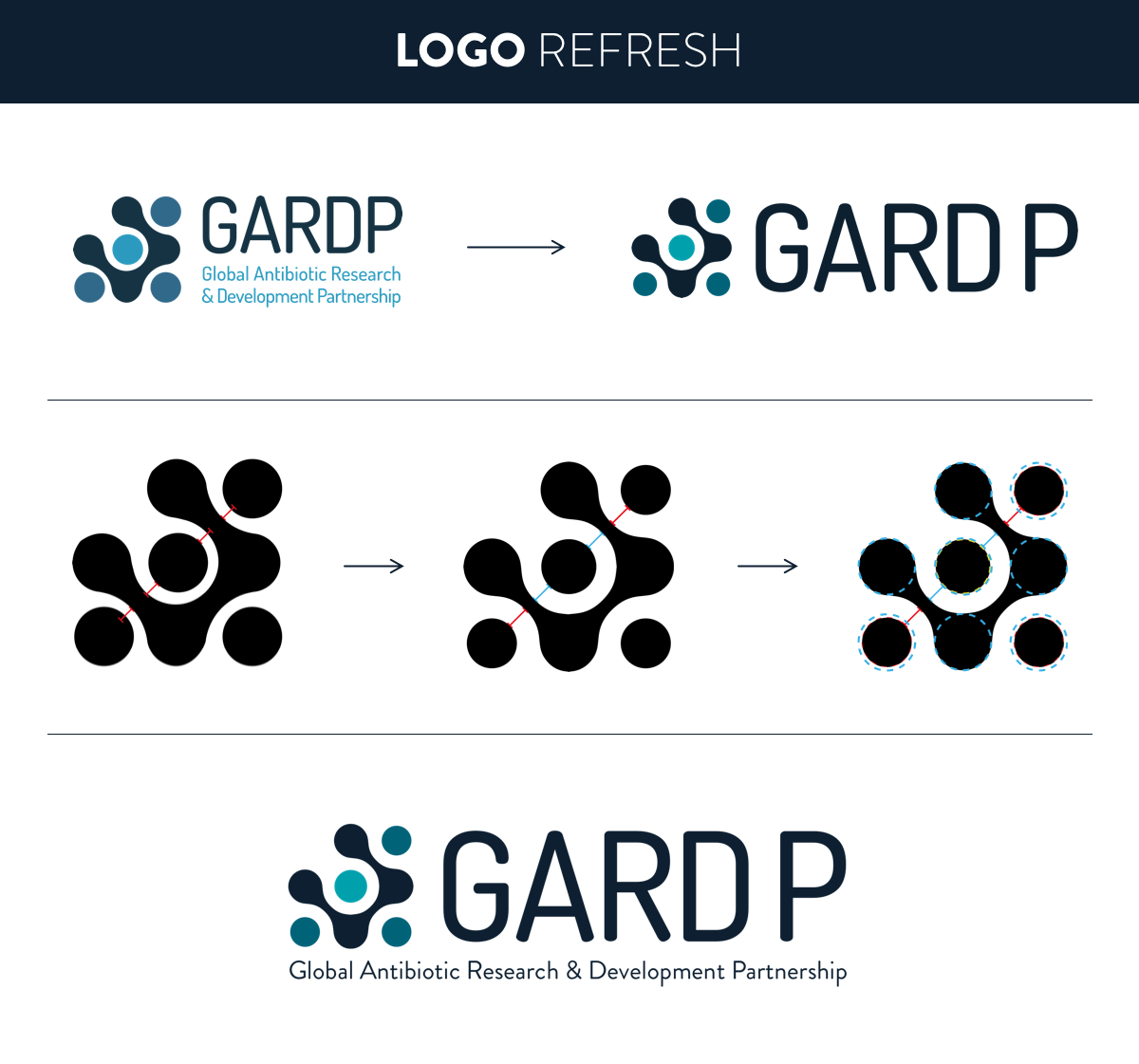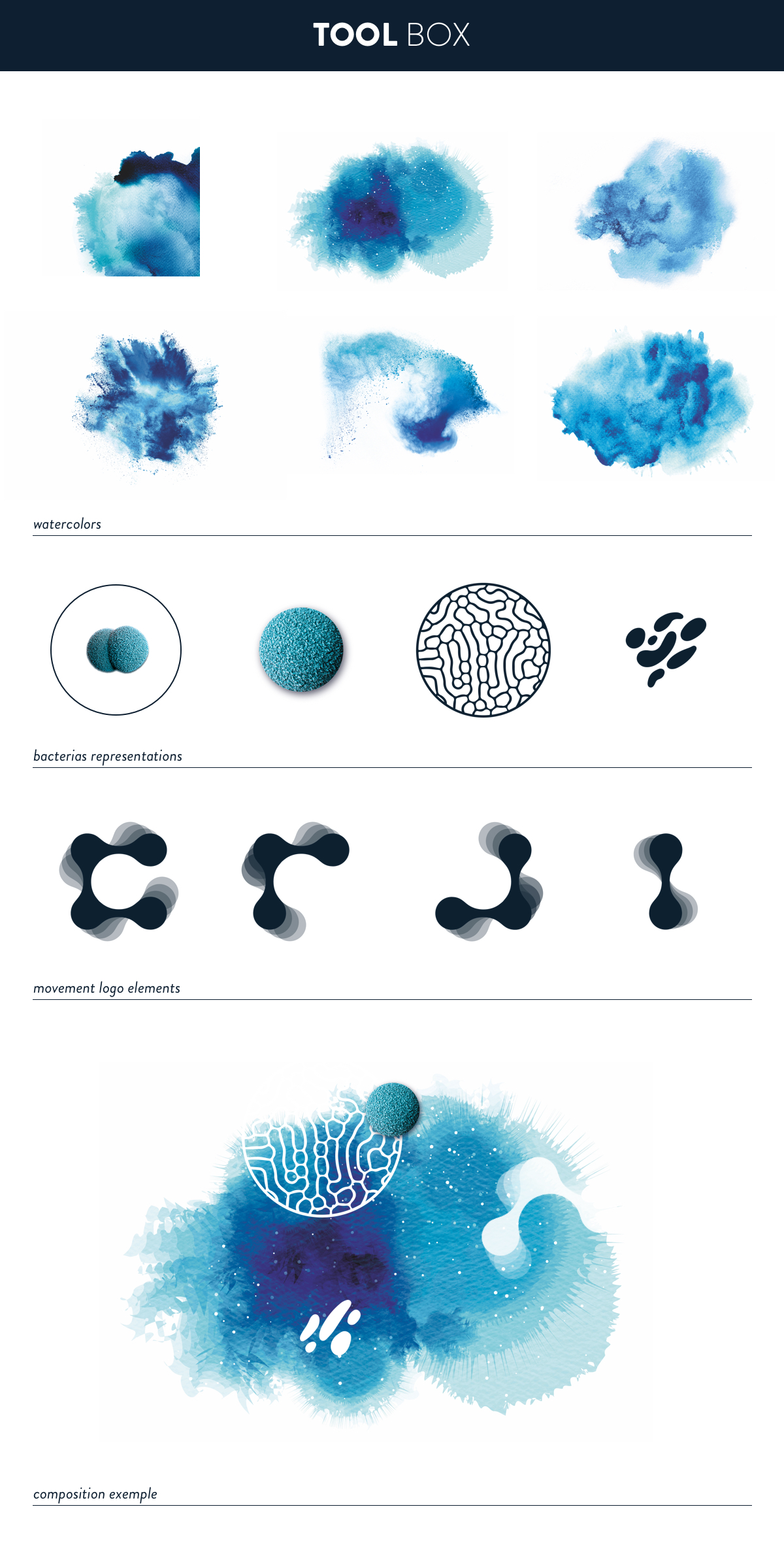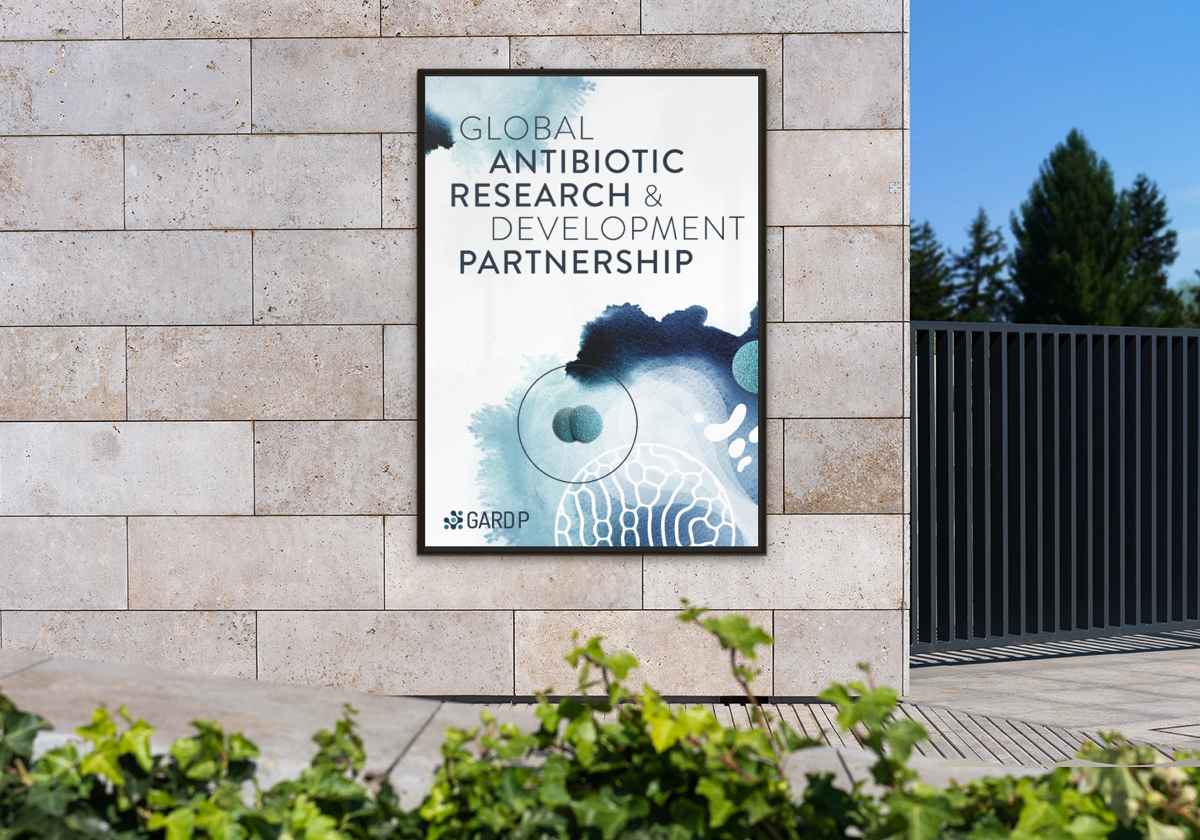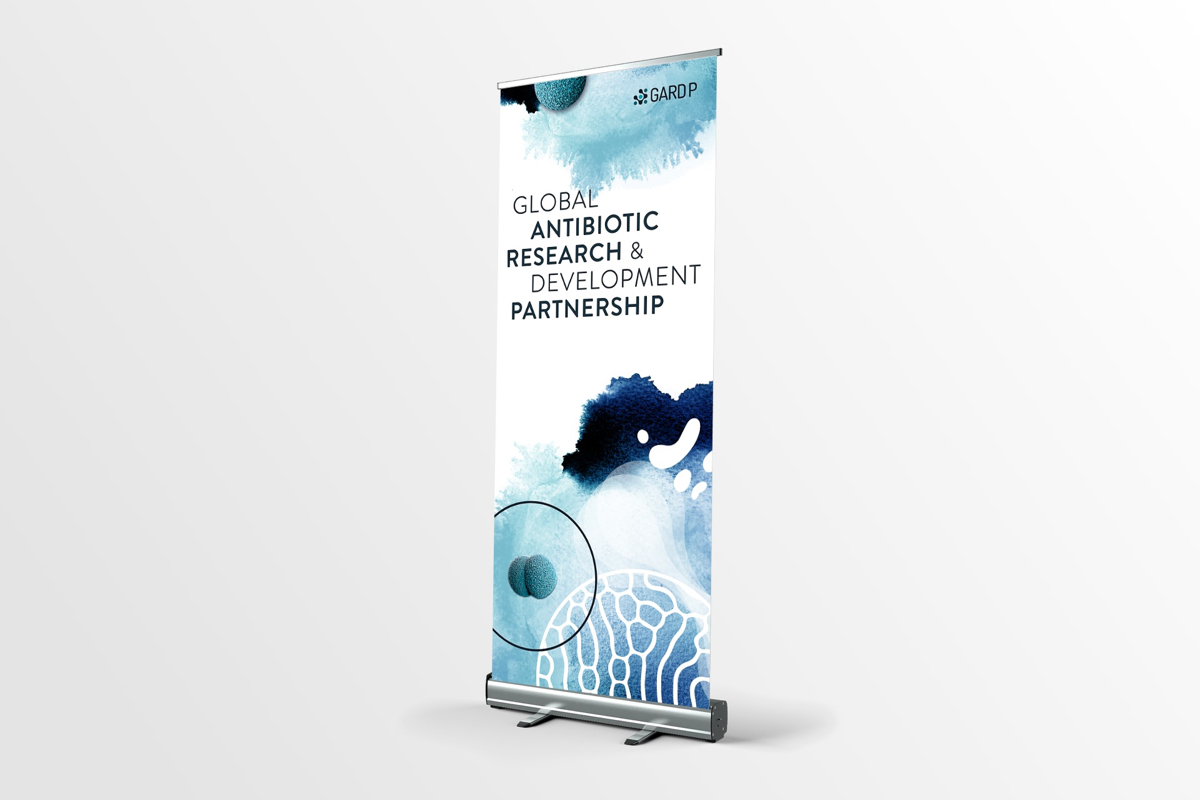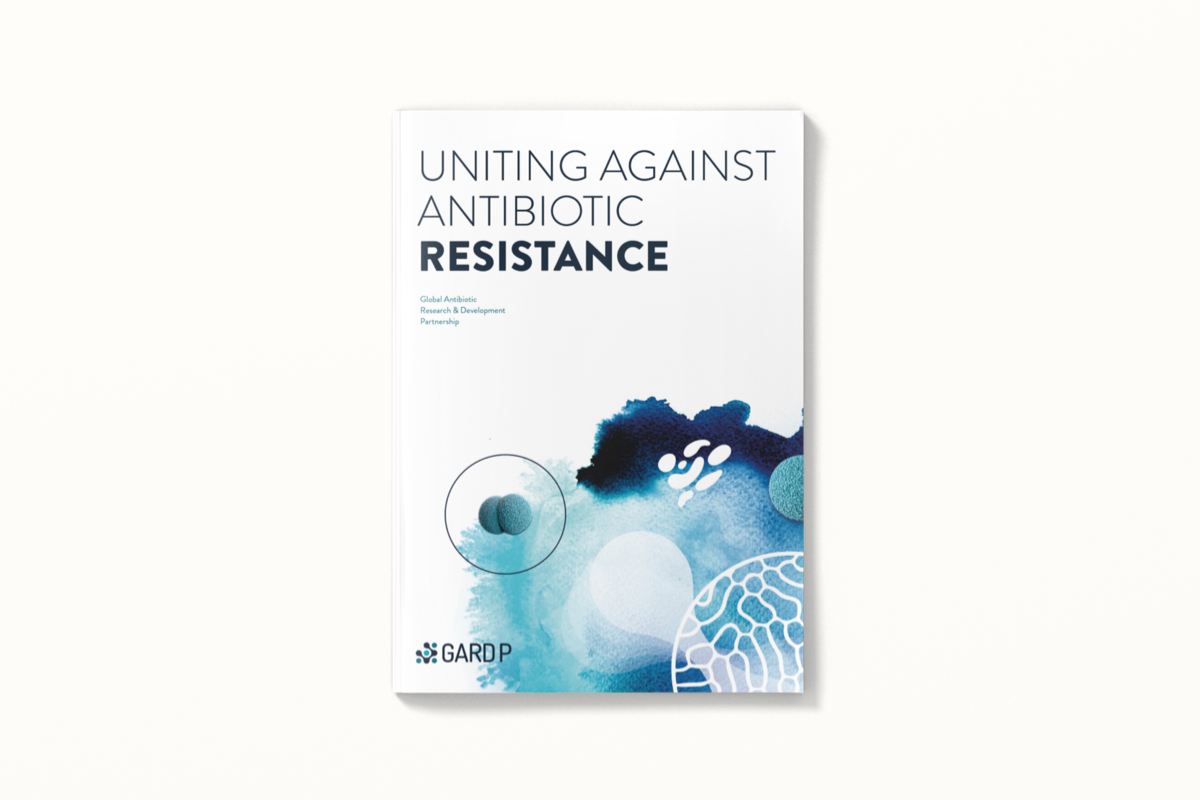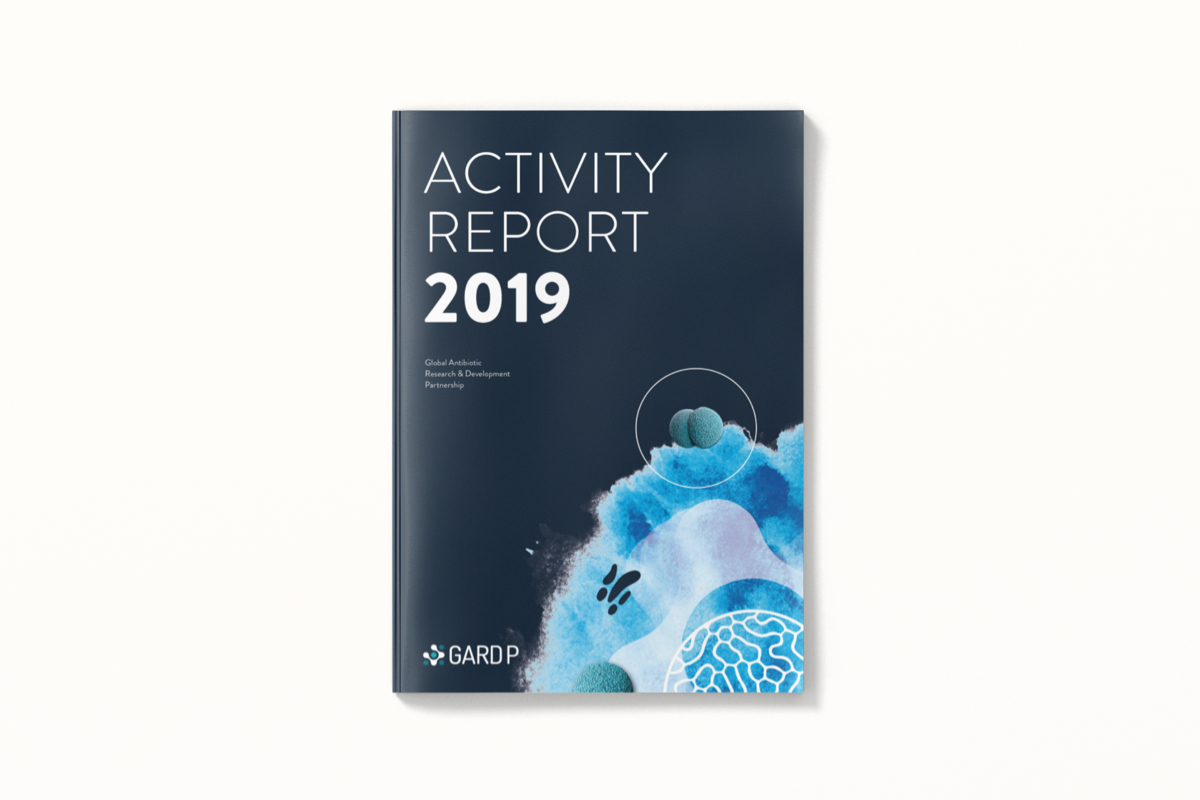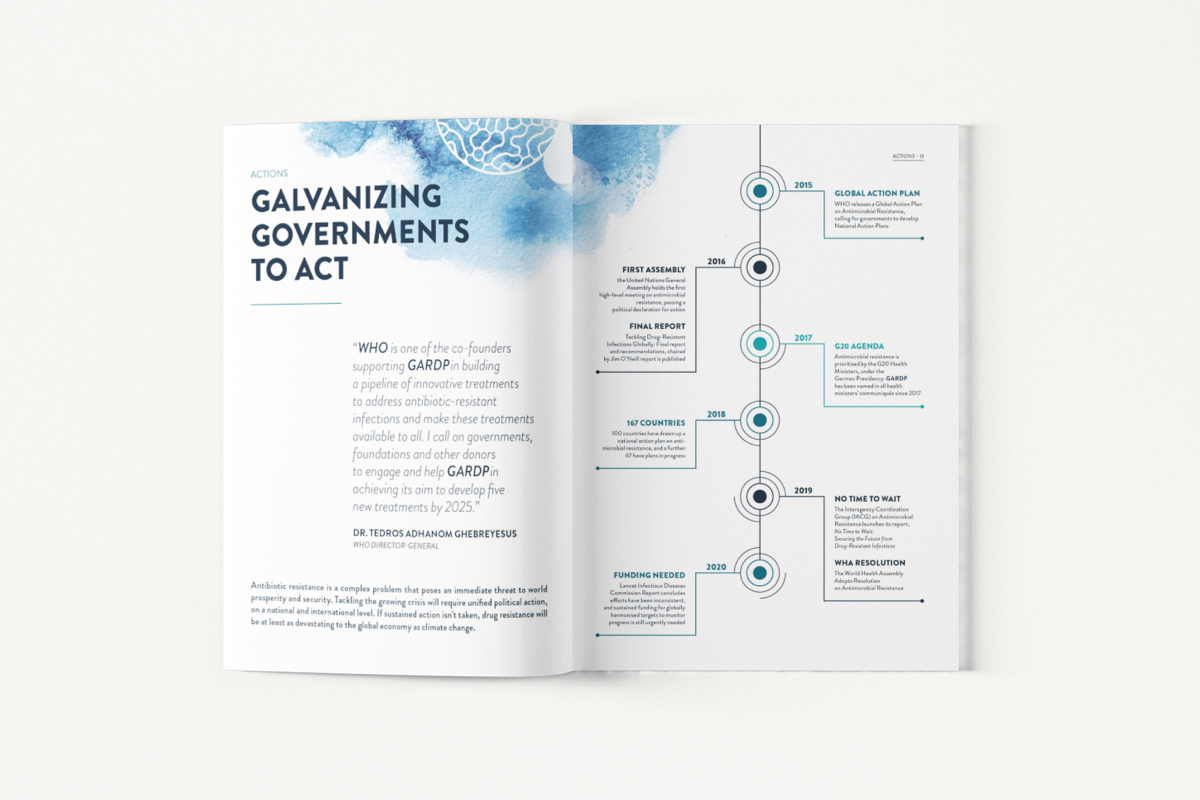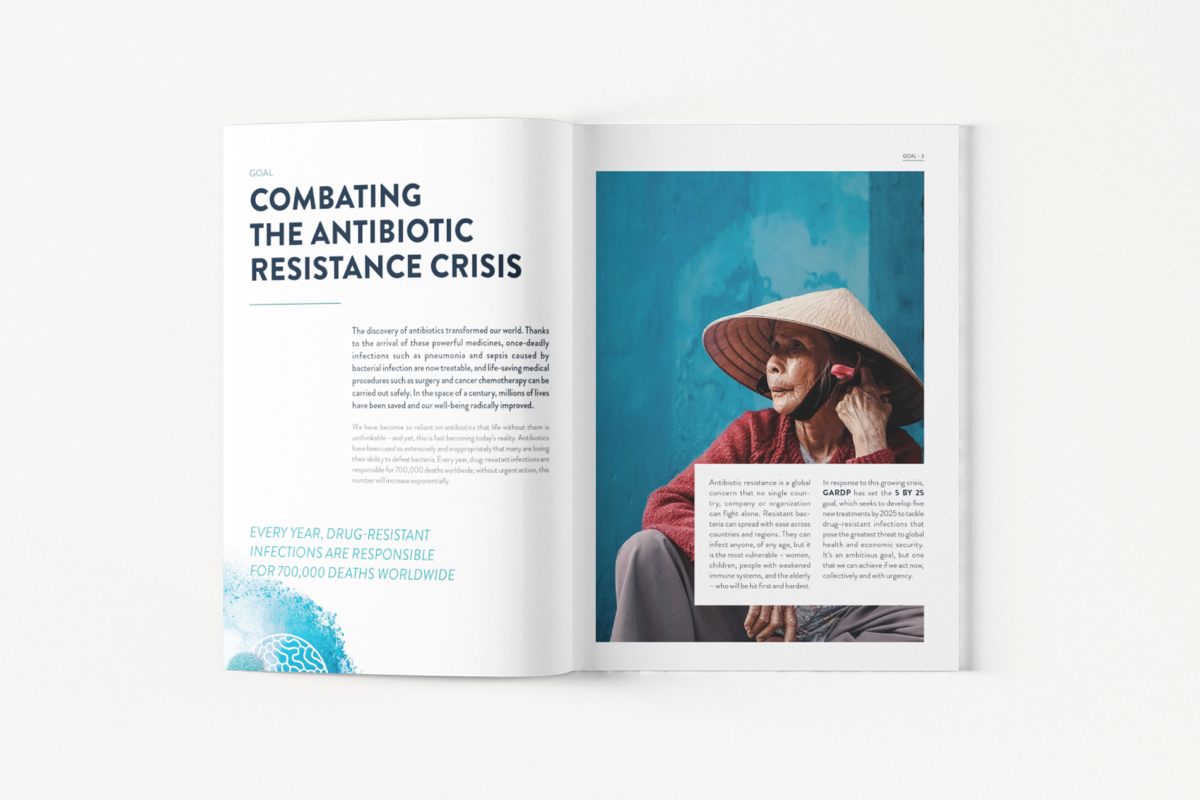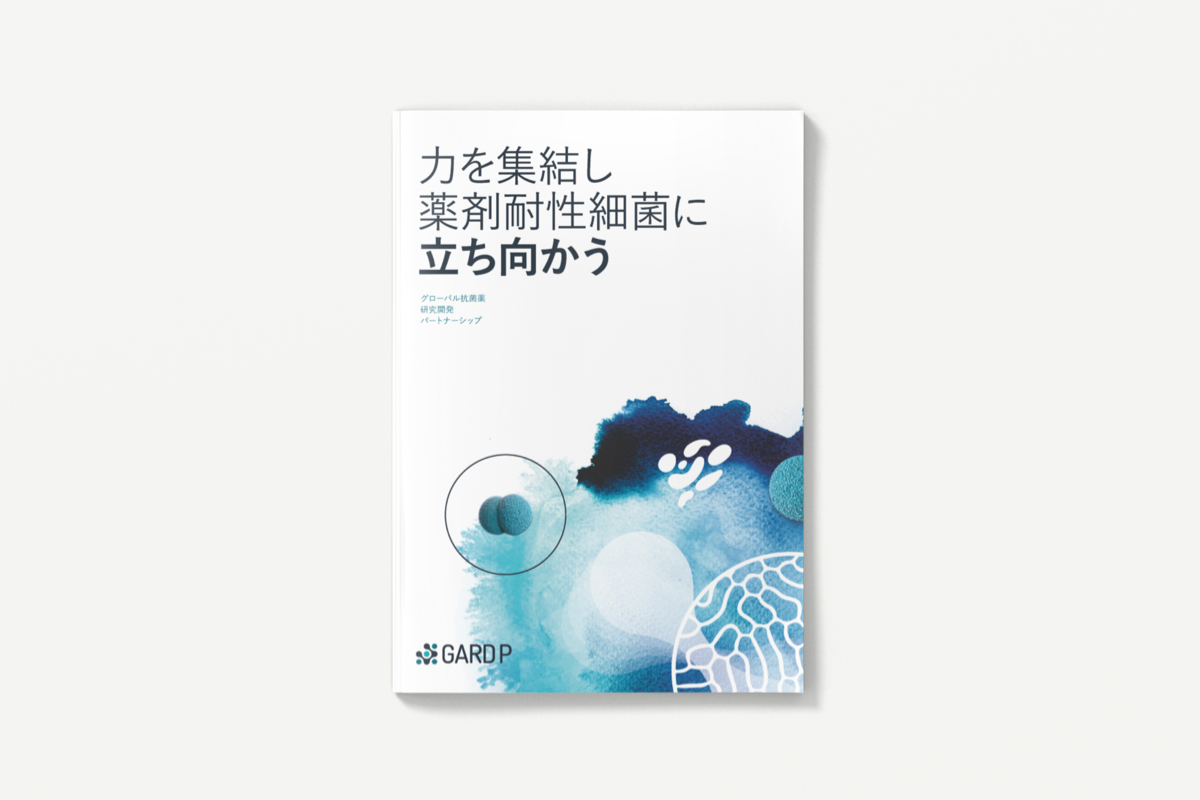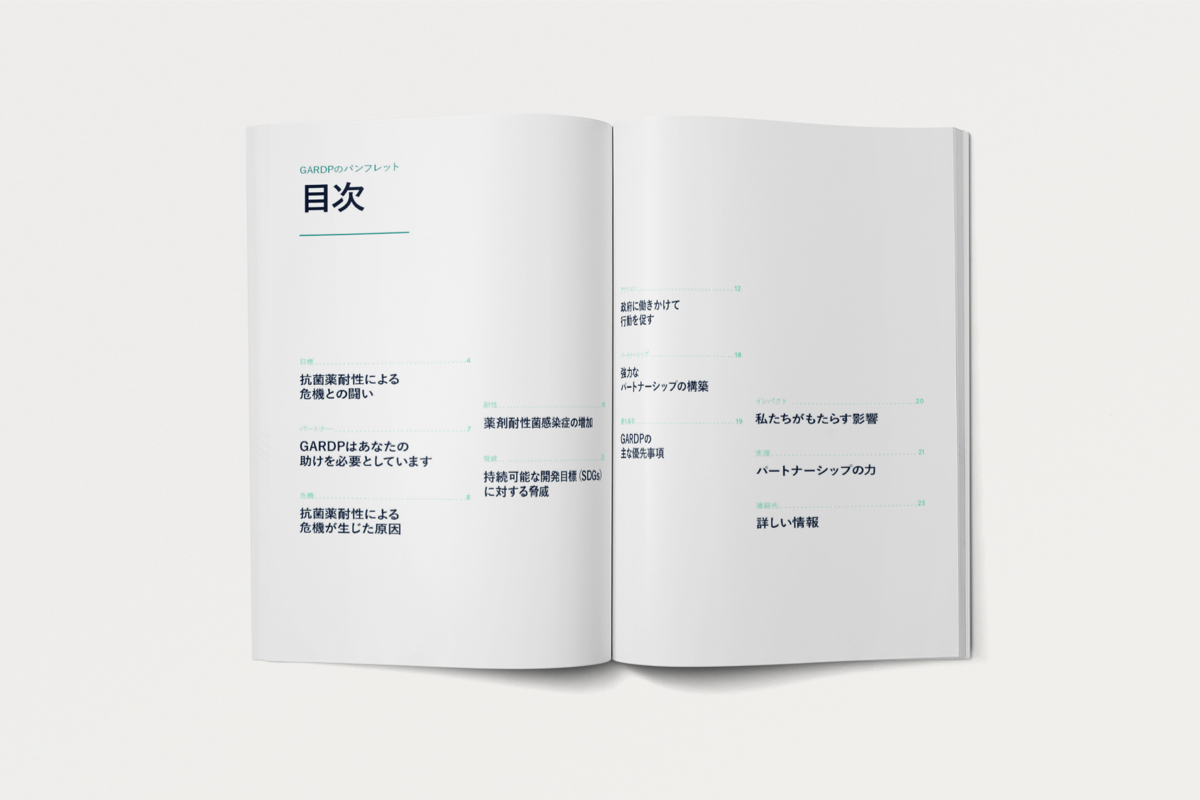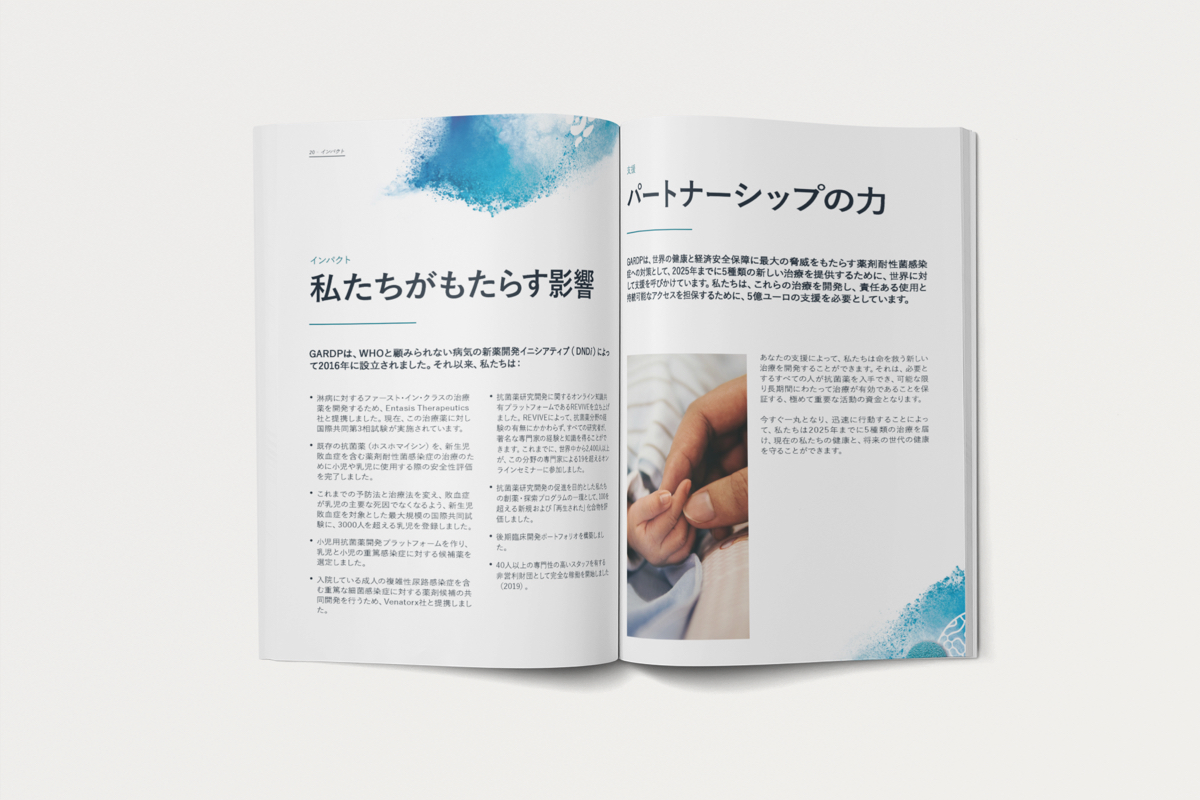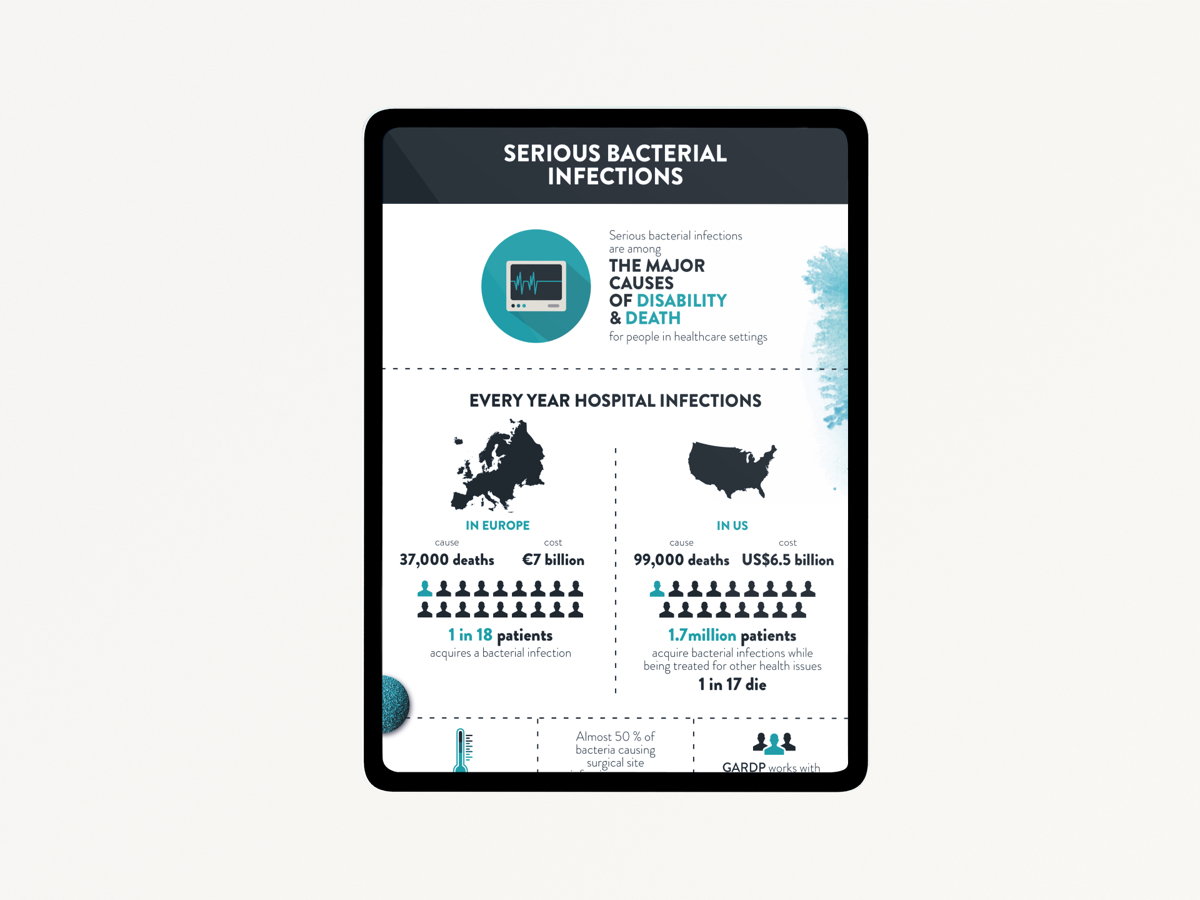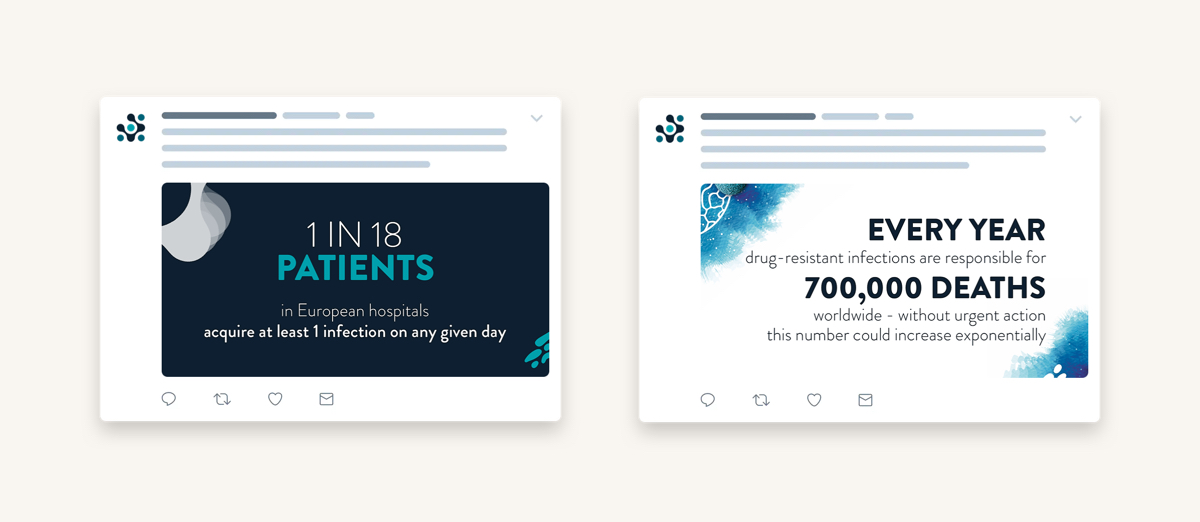 Impact
Their professional and clearly positioned yet human brand was translated into marketing materials. With these assets in hand, GARDP is well-equipped to achieve its goal of raising 500 million euros and making significant discoveries in their fight against antibiotic resistant diseases.