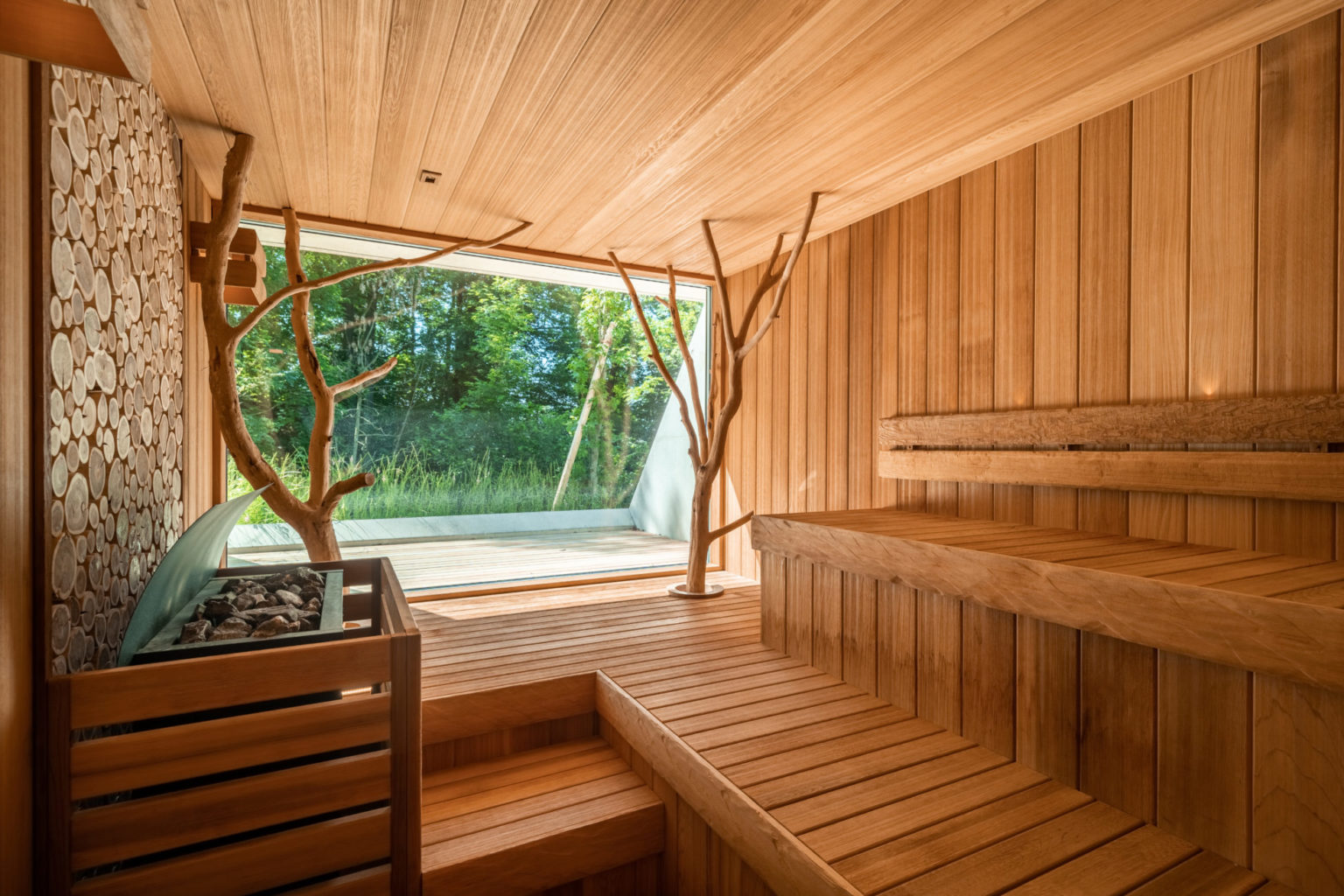 Unveiling the Beauty: Nicollier's Transformative Digital Journey
Nicollier Group SA
At Enigma, we thrive on partnering with exceptional brands, and our collaboration with Nicollier has been truly extraordinary. Nicollier, a leading creator of remarkable experiences through their exclusive pool, spa, wellness, and gardening services, entrusted us with a unique challenge: to craft a website that authentically encapsulates the essence of their work while captivating their discerning audience. With unwavering dedication and our expertise in design and digital marketing, we embarked on a journey to redefine Nicollier's online presence and deliver a transformative experience.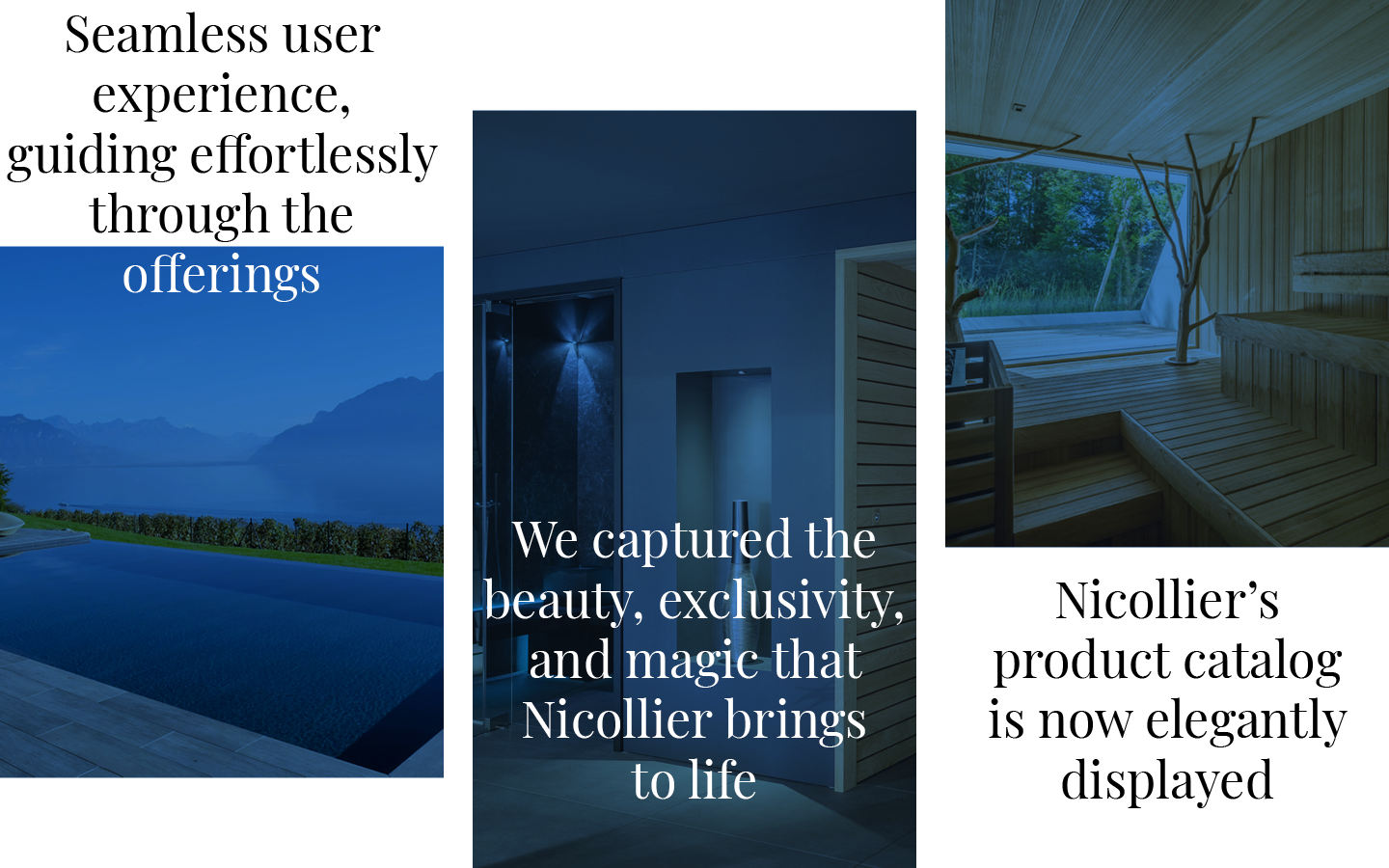 Ambition: Transforming Excellence into Digital Poetry
Nicollier's previous website fell short of reflecting the meticulous attention to detail and unrivaled quality that define their offerings. Our shared ambition was clear—to create a virtual platform that effortlessly transports visitors into a world of luxury, beauty, and inspiration. Our goal was to develop a website that not only showcased Nicollier's diverse range of products and services but also evoked a sense of wonder and captivation, leaving a lasting impression on every visitor.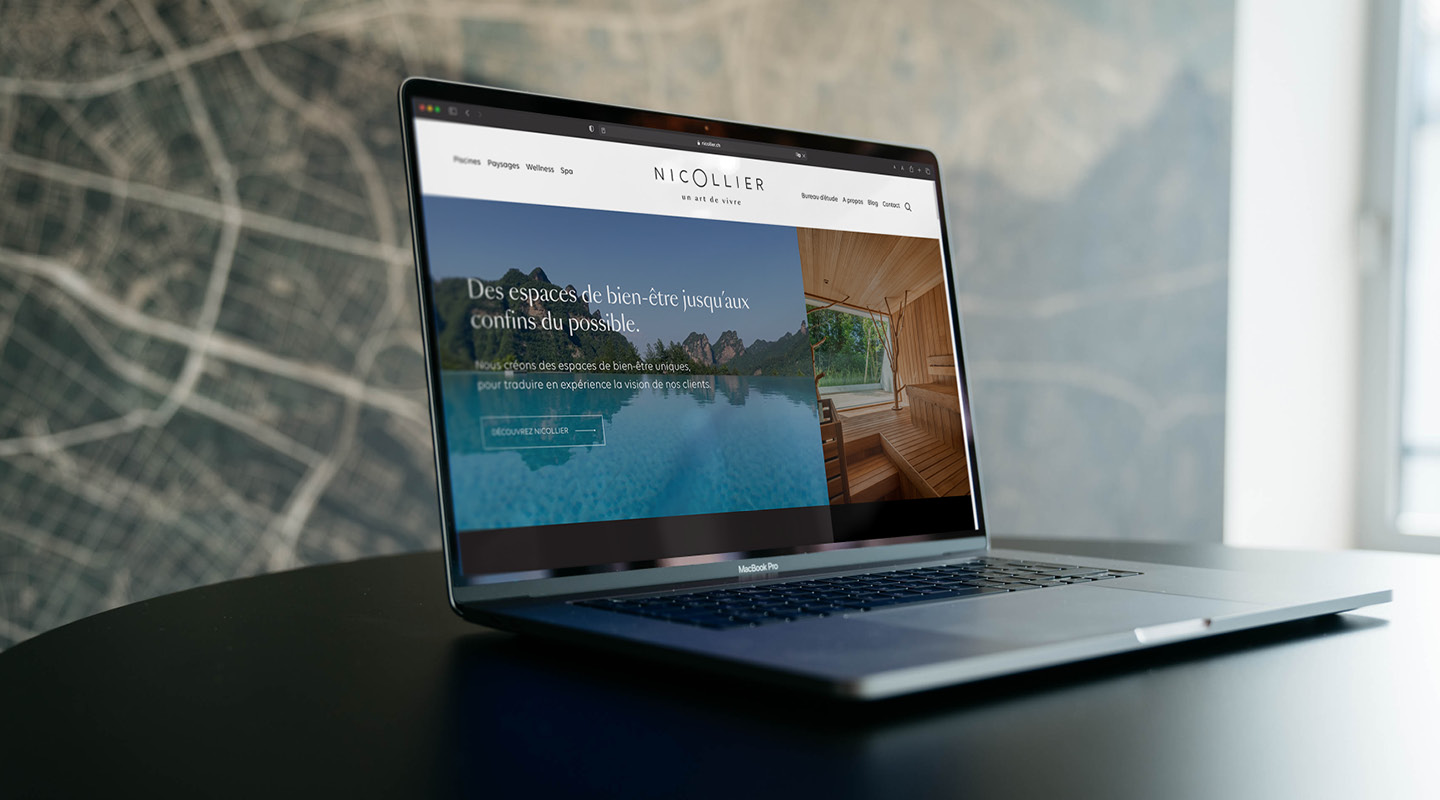 Action: Weaving Magic Through Collaboration
To bring Nicollier's vision to life, we engaged in an extensive collaborative process. Through immersive workshops and a deep understanding of their brand philosophy, we gained valuable insights into their unique approach and clientele. Armed with this knowledge, we set out to design a website that resonated with their audience's expectations.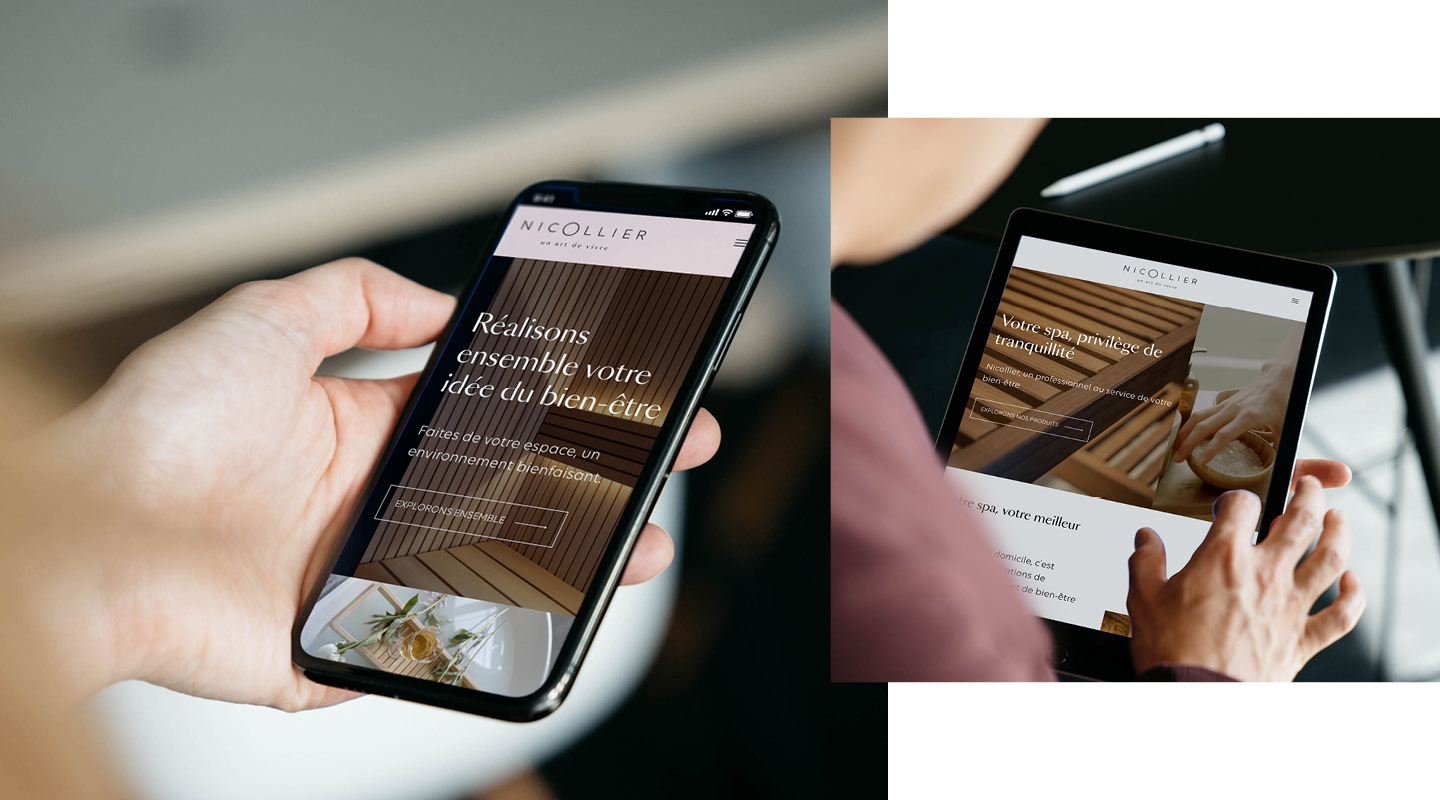 Our team meticulously crafted an intuitive user experience, ensuring seamless navigation and ease of use. The challenge lay in showcasing the vast array of offerings, and through strategic information architecture, we achieved an organized and immersive browsing experience.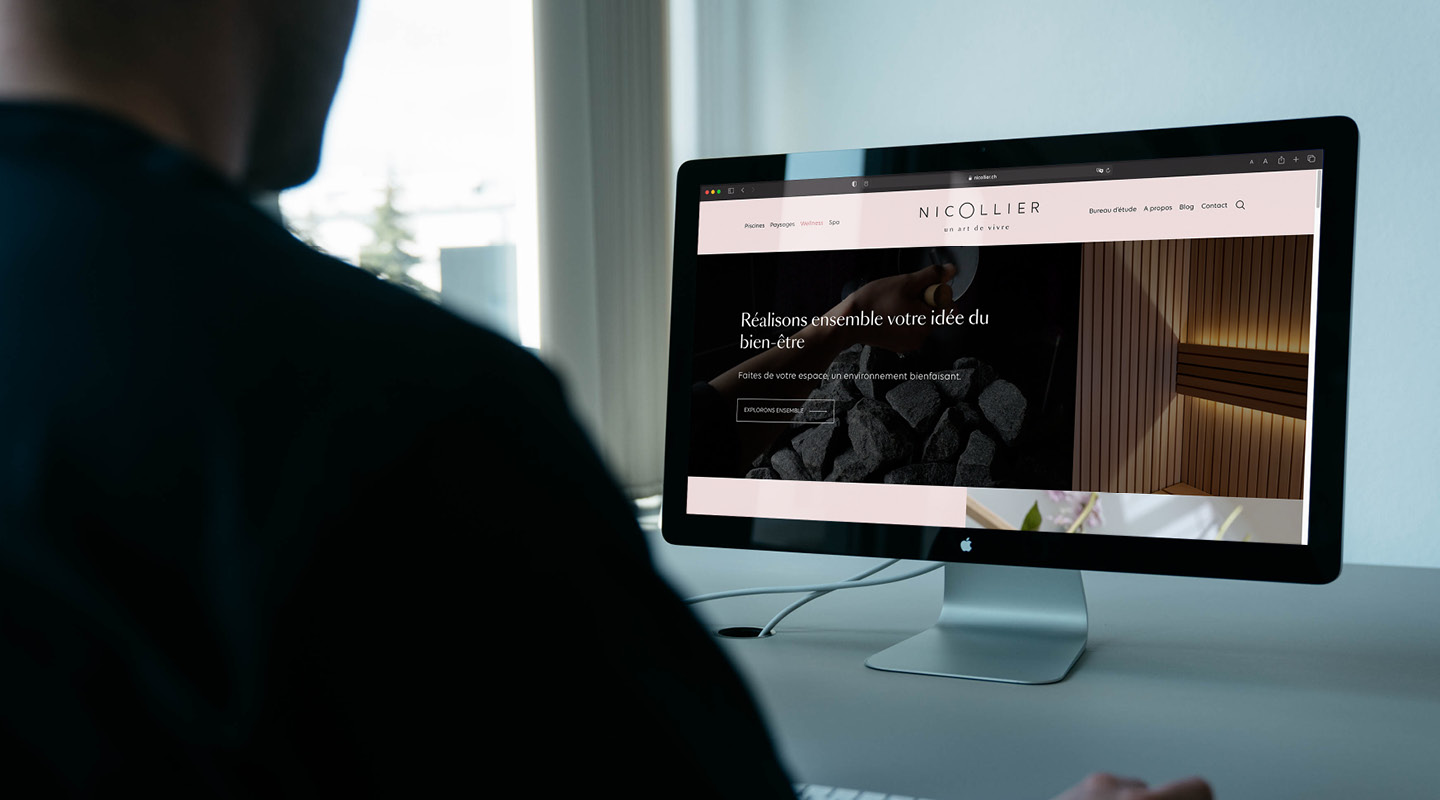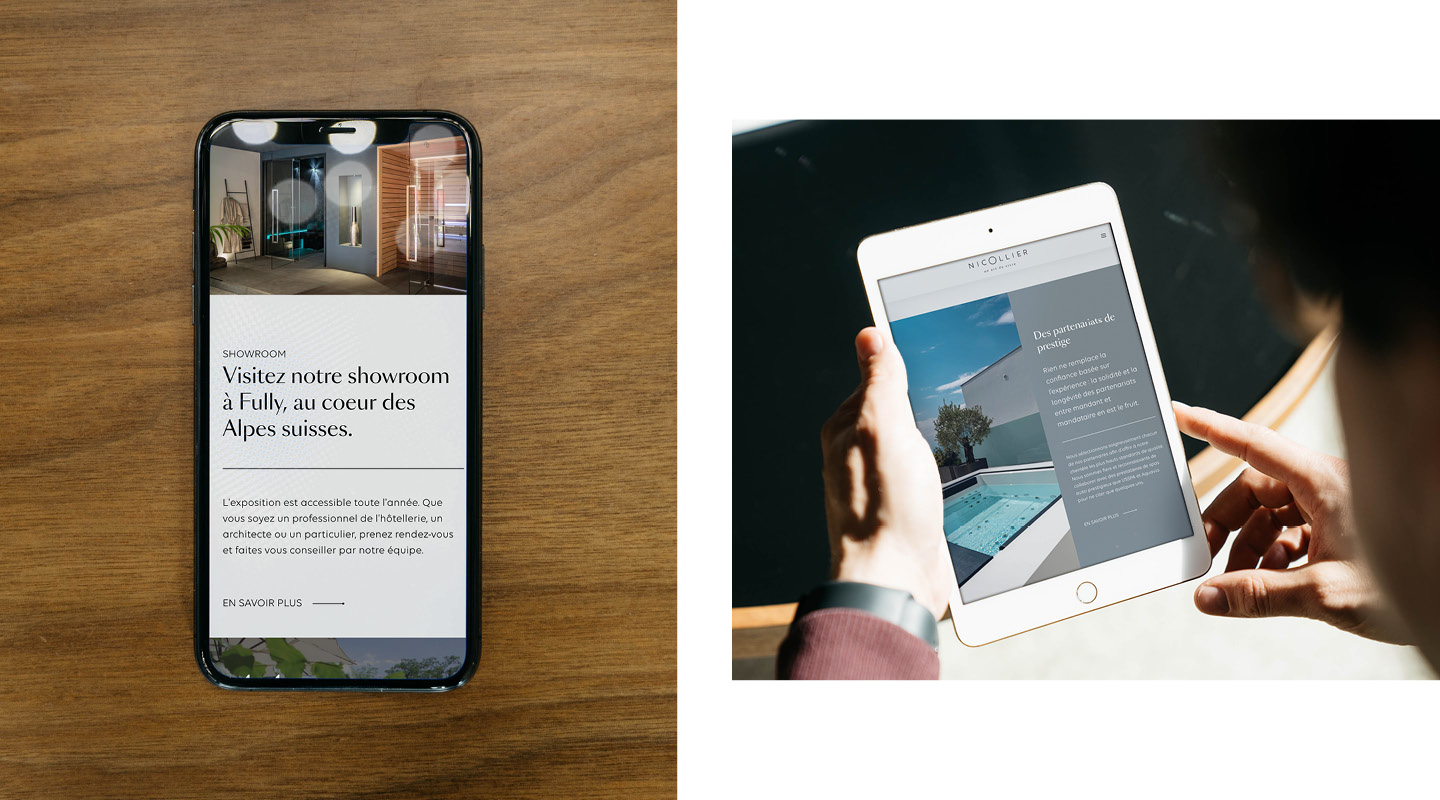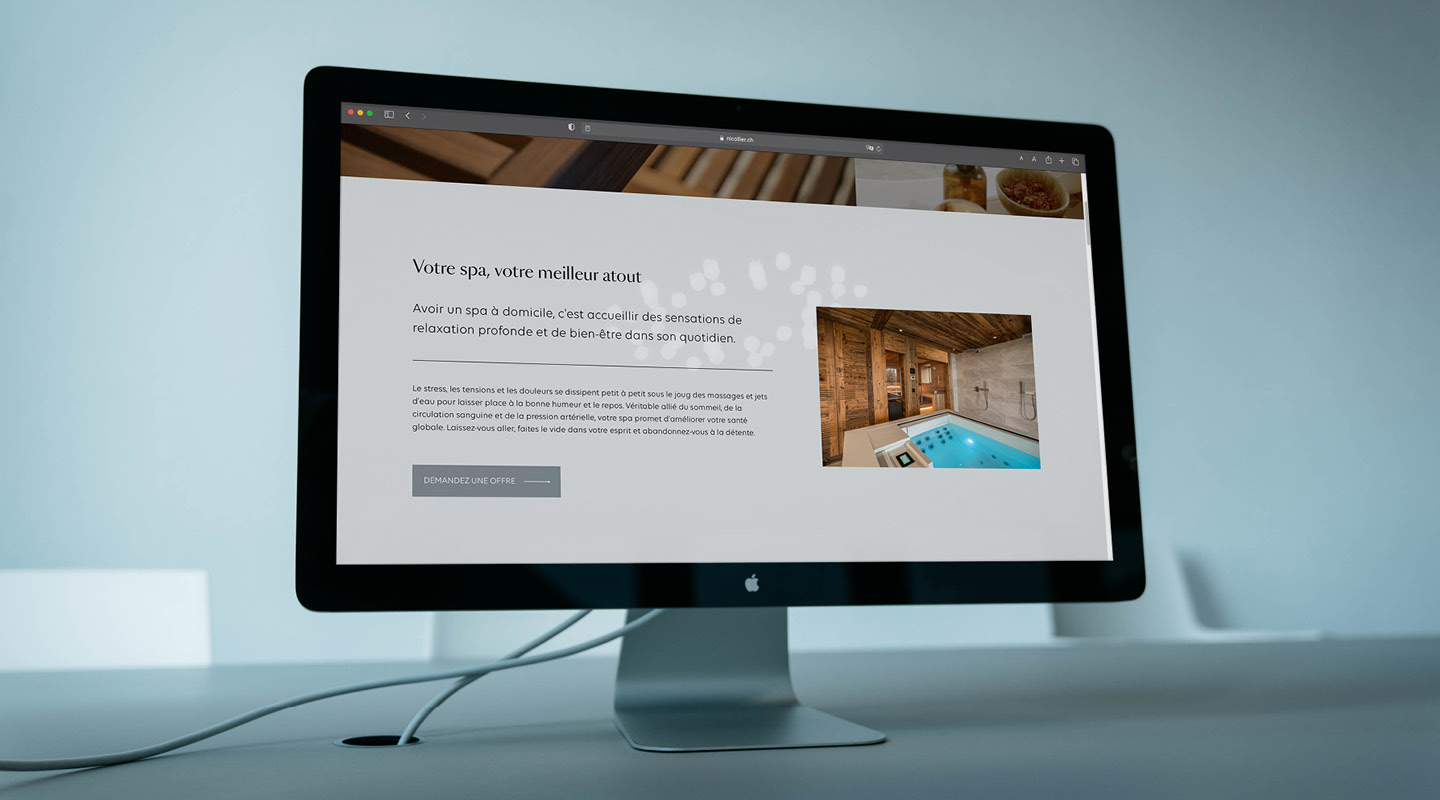 Impact: Captivating Hearts, Expanding Horizons
The impact of our collaboration with Nicollier has been truly remarkable. With the launch of the new website (www.nicollier.ch), visitors are instantly immersed in a world of aesthetic wonder. The stunning imagery and captivating videos beautifully portray Nicollier's expertise, allowing potential clients to envision the transformative experiences that await them. The carefully structured backend provides Nicollier with a scalable solution, empowering them to effortlessly showcase new products and services in the future.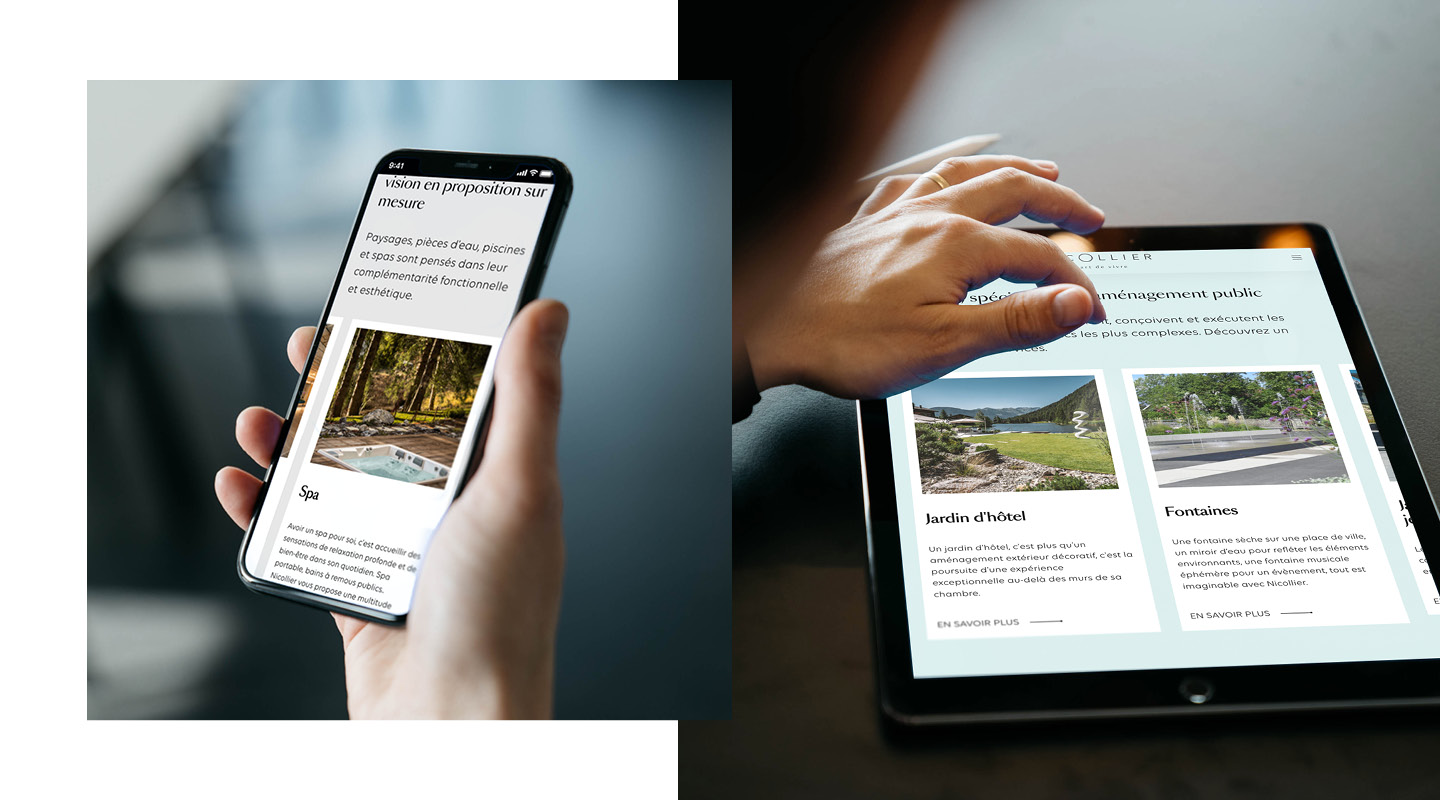 Intuitive Navigation: The new website boasts a seamless user experience, guiding visitors effortlessly through Nicollier's extensive range of offerings. Explore pools, spas, wellness services, and gardening solutions with ease.
Visual Poetry: Through a meticulously crafted design, we captured the beauty, exclusivity, and magic that Nicollier brings to life. Striking imagery and immersive videos resonate with visitors, leaving an indelible impression of Nicollier's expertise and exceptional standards.
Organized Showcase: Nicollier's product catalog is now elegantly displayed, ensuring potential clients can easily browse and explore their desired offerings. The restructured website presents a comprehensive overview, enabling visitors to make informed decisions and embark on their own unique journeys.
Our collaboration with Nicollier stands as a testament to the power of design, strategy, and digital marketing. Together, we transformed their online presence, weaving magic into every pixel and captivating potential clients. If you seek to embark on an extraordinary digital journey and captivate your audience, Enigma is here to bring your vision to life.
You can see the implementation of the digital campaign for Nicollier here.
Contact us today, and let us embark on a transformative partnership where your ambition meets our expertise.