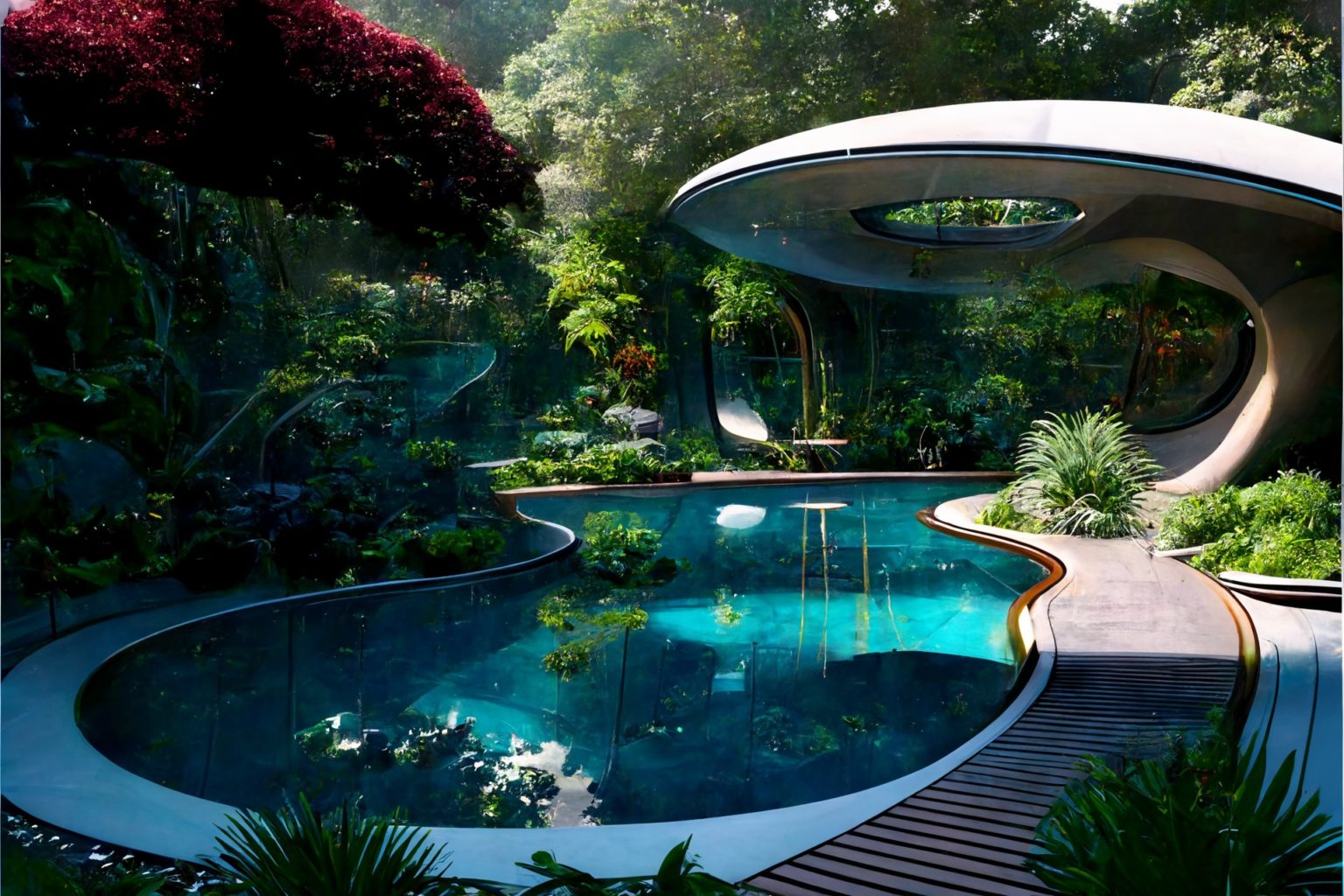 Nicollier's AI-Infused Digital Campaign
Nicollier Group SA
Enigma had the privilege of partnering with Nicollier, a renowned company specializing in creating exceptional spas, wellness areas, pools, and gardening projects. Our collaboration aimed to spark inspiration among Nicollier's clients while introducing their services to the target audience. However, it was our innovative concept, driven by the collaborative power of AI and human creativity, that truly set this campaign apart.
Ambition: Sparking Inspiration, Enchanting Audiences
Nicollier's central ambition was to ignite inspiration among their clients, empowering them to dream big and envision remarkable projects. They sought to captivate their target audience and establish themselves as the go-to provider for extraordinary wellness spaces.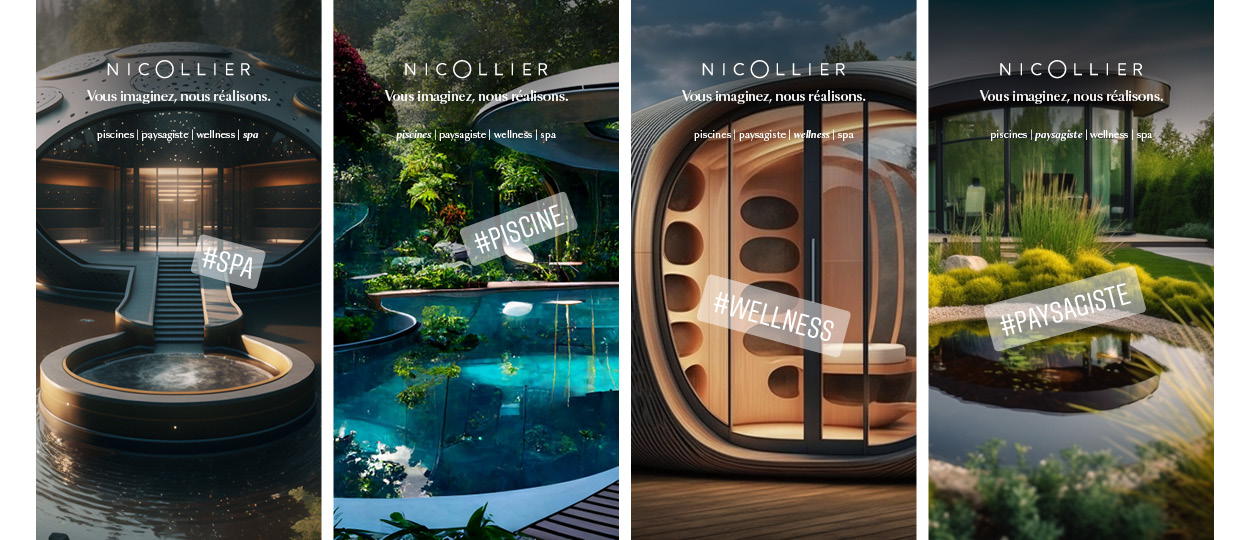 We developed a concept that seamlessly combines AI technology and human creativity, creating a campaign that would leave a lasting impression and resonate deeply with viewers.
Action: Collaborative Concept Fueled by AI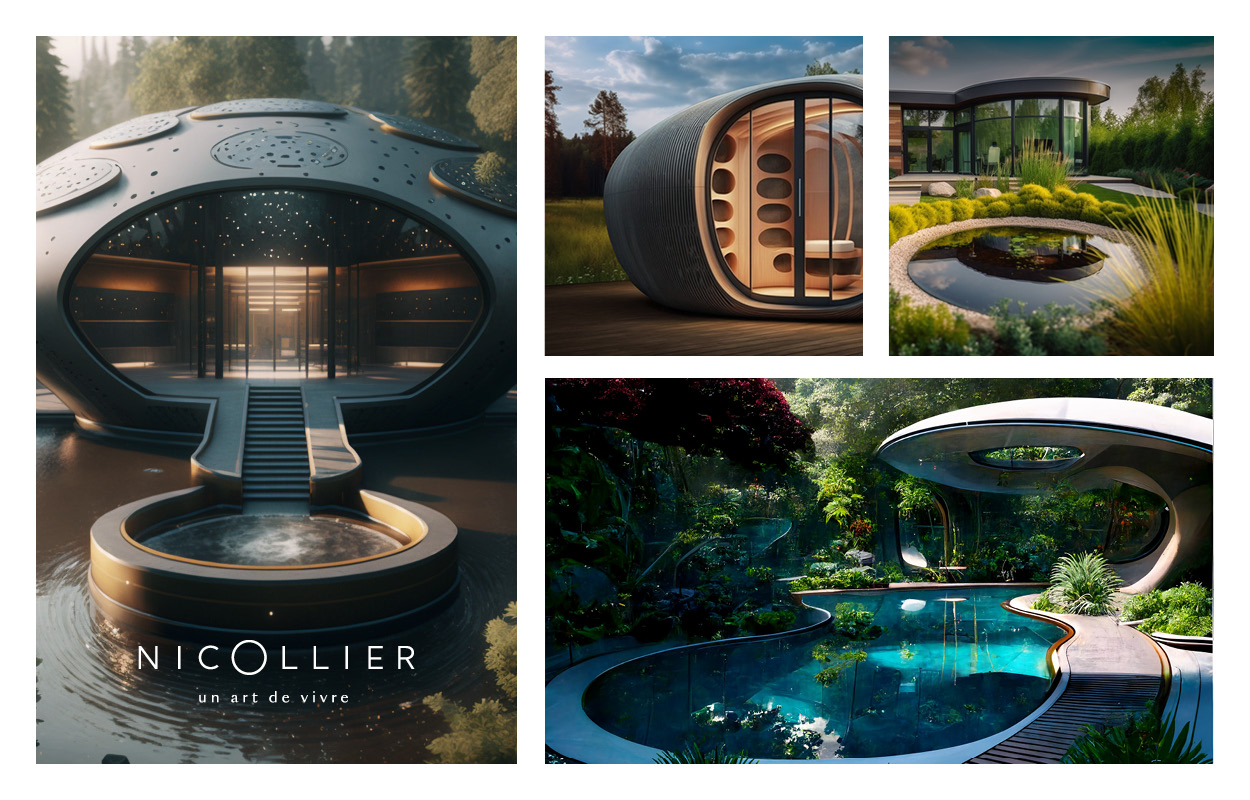 Recognizing the power of merging AI and human creativity, we developed a groundbreaking concept for Nicollier's campaign. Inspired by Nicollier's value proposition of "You imagine, we create", we utilized dreamy AI-generated imagery to underscore this promise. By seamlessly blending the virtual and real, our concept brought the essence of Nicollier's value proposition to life, captivating audiences with the magic of possibility.
The campaign unfolds through dedicated landing pages for each offering (pools, wellness, spa, landscaping). These visually captivating pages blend seamlessly while serving as a gateway to reality. They quickly introduce Nicollier's services and showcase successful projects, leading interested visitors to a contact form, facilitating direct engagement with Nicollier's target audience.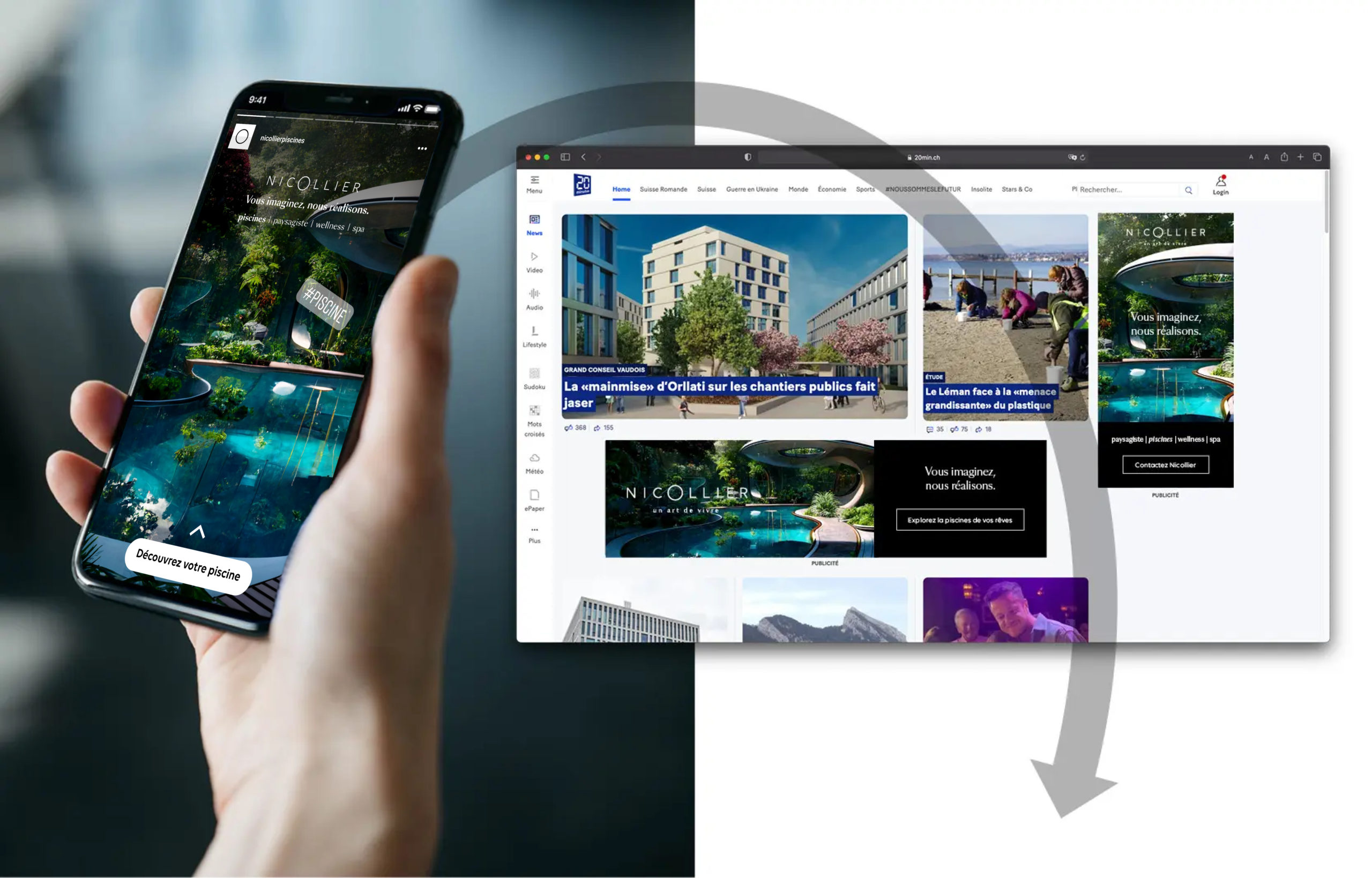 Impact: Inspiring Audiences
The integration of AI and human creativity within Nicollier's digital campaign has yielded profound impact, underscoring the potential of collaborative efforts:
Inspirational Engagement: The collaborative concept, fueled by AI and human ingenuity, successfully ignited inspiration among Nicollier's clients. The thoughtfully crafted AI-generated headlines and visuals, combined with the human touch, captivated audiences and motivated them to explore the offer of Nicollier.
Exemplifying Nicollier's Services: The concept flawlessly introduced Nicollier's services, showcasing their expertise in creating exceptional spas, wellness areas, pools, and gardening projects. By immersing the audience in a visually stunning representation of their dream projects.
Target Audience Connection: The campaign established a deep connection with the target audience, positioning Nicollier as a brand that understands their aspirations and has the expertise to transform dreams into tangible realities.
In summary, our collaboration with Nicollier exemplified the transformative impact of combining AI technology with human creativity. By igniting inspiration, enchanting audiences, and showcasing the collaborative power of AI and human ingenuity, we delivered a campaign that surpassed expectations. This case study serves as a testament to Enigma's ability to leverage AI in conjunction with human creativity, establishing our position at the forefront of innovative marketing solutions.
If you want to read more about how the Nicollier website was created, take a look at this case study.