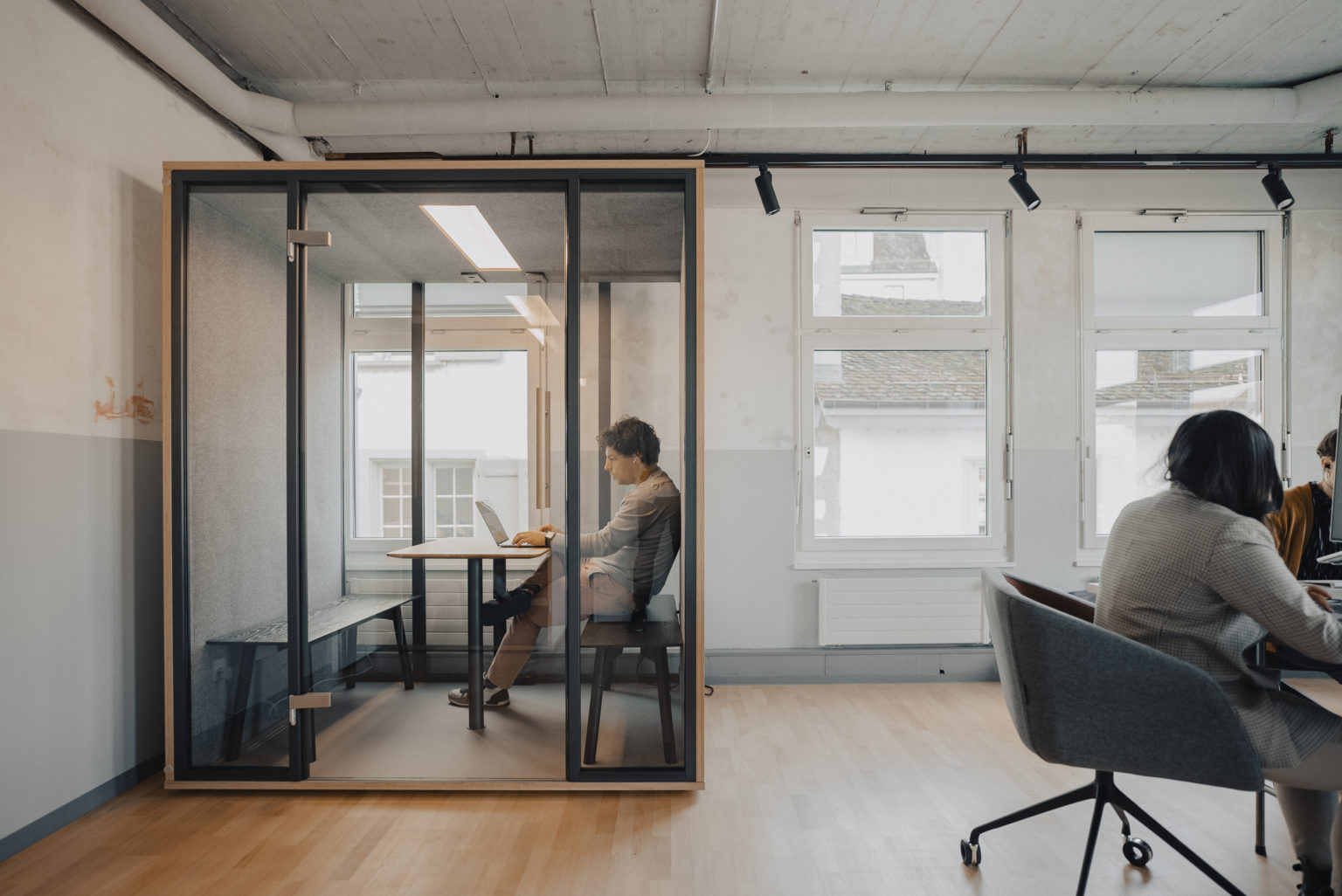 November 15, 2022
Enigma is opening its office in the heart of Zurich.
Neuromarketing in the digital age
Enigma is the rising agency produced by the internet. Their knowledge of digital worlds combined with psychology makes Enigma uniquely skilled at helping companies gain customers, win votes for politicians, and working with non-profit-organizations to help them save the world.
From Geneva to Bern to Zurich
In 2008, Olivier Kennedy founded Enigma in Geneva because classic agencies paid little attention to the possibilities of the Internet. In 2014, Martin Künzi – a former client of the agency – brought Enigma to the German-speaking part of Switzerland and the company grew rapidly. Big names like Victorinox, Ricola, and Ragusa were soon part of Enigma's diverse client base. Non-profit organizations and educational institutions, such as the Salvation Army, the International Osteoporosis Foundation, IMD or EPFL, also saw Enigma's ability to amplify their offerings within the marketplace through digital and traditional marketing efforts. In 2019, Enigma successfully guided the CVP through the election campaign over the course of two and a half years2.5 years as their lead agency. JLL and Halter further developed the rather conservative marketing for the real estate industry with Enigma's support. Both Raiffeisen and FlowBank fleshed out and expanded their storytelling with Enigma's expertise. Enigma's strategic marketing approach has found favor in many industries.
Data-driven and impactful for every industry
Today, with 50 employees, Enigma serves the entire Swiss market and international clientele seeking advanced marketing know-how. Thanks to a strategic and data-driven approach, Enigma is able to minimize wastage with differentiated targeting and effectively implement marketing activities based on targeted metrics across all industries.
Flexibility thanks to marketing subscriptions
Thanks to innovation and hypothesis validation, Enigma has succeeded in developing a new service that has generated over 30% growth for Enigma in the last three years. With marketing subscriptions, Enigma offers its clients tailor-made solutions to expand or support marketing and communication teams with expertise at the push of a button.
Flat hierarchy thanks to Distributed Governance
Enigma is structured according to the principle of Distributed Governance. Projects are handled in so-called circles, where the necessary competencies and responsibilities of the team are organized as roles. The hierarchy is flat and responsibility is the foundation. Thanks to innovative collaboration tools, employees can work flexibly from any location, which promotes uncomplicated but efficient collaboration. This is what Enigma's clients appreciate.
Leadership
Enigma, with 50 employees in three locations, Zurich, Bern and Geneva, is owner-operated by Olivier Kennedy and Martin Künzi. Over the past 4 years, the two business partners have successively expanded the operational management to include additional management staff in order to meet the increasing demands placed on a medium-sized agency.
The leadership team consists of the owners, Olivier Kennedy and Martin Künzi, as well as Nadine Nassif, Emilie Lassausaie and Thomas Kendlinger.
Olivier Kennedy, CEO
Olivier Kennedy has been interested in new technologies from the very beginning. Especially the ones that would later revolutionize communication. He is one of the leading players in the implementation of Facebook and Twitter campaigns, especially in B2B, luxury, and political markets. He understands exactly how to transform traditional ways of thinking.
Martin Künzi, COO
Martin Künzi is a partner at Enigma. With his experience as a CMO and an MBA in marketing, he devotes himself to his passion at Enigma: He develops convincing communication strategies on- and offline as well as state-of-the-art branding for clients who not only want to convince, but inspire. His best-known project is probably the Salvation Army's presence in the Eurovision Song Contest in 2013.
Complete marketing service
Enigma is a comprehensive marketing department for demanding clients. Enigma's team is able to support companies in all or parts of their marketing and communication needs with the following offerings:
Strategy & Marketing Plan
Positioning & Branding
Website & SEO
Advertising Concept Developments
Content & Media Production
Performance Campaigns (incl. personalized Programmatic Advertising Desk)
Marketing Subscriptions
CRM & Inbound Marketing
Images
Pictures of our office in Zurich can be downloaded from the following link: