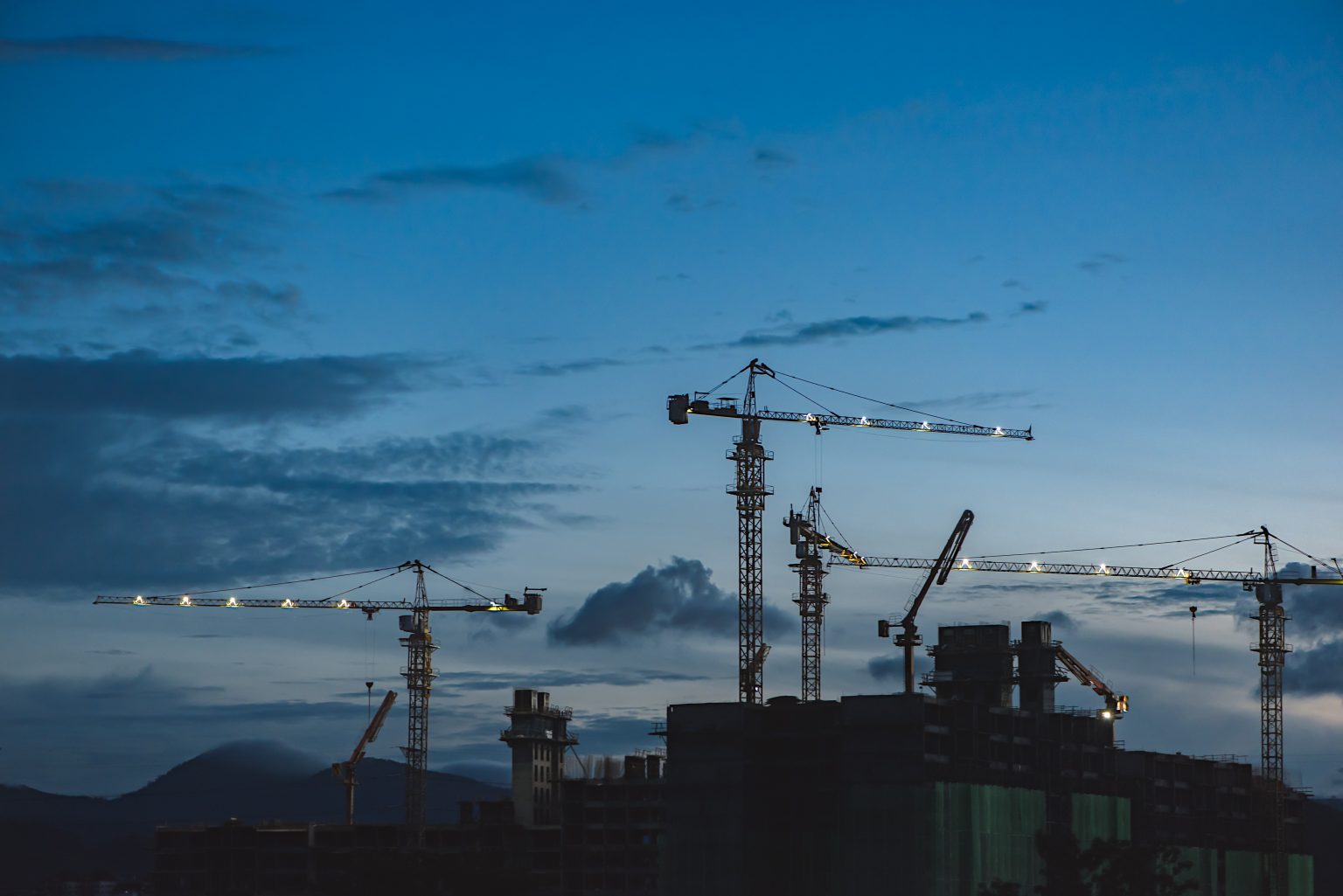 January 24, 2019
Enigma, your real estate marketing agency
Commissions, false incentives and vacancies have shaped the real estate market for decades. Real estate marketers have capitalised on this and developed a lucrative business model. Property owners, on the other hand, have come to terms with their situation. But the digital age and the associated variety of marketing opportunities open up new perspectives for property owners to free themselves from the constraints of the market. Pricing pressure, an oversupply and sociopolitical changes herald a new era in real estate marketing.
Life's not easy for real estate owners nowadays. Who wants to rent or sell space, does not have a very promising prospect of success. Especially affected are office spaces. They are haunted by the spectre of "oversupply". Today there are 2.65 million square meters of office space on the market, which corresponds to 4.9% of the total size. Last year's increase of 50.000 jobs in the service sector slightly slowed the downward trend. But this does not mean that the demand for office spaces will continue to rise in the future. Despite positive economic data in metropolitan areas such as Zurich and Geneva, demand is not set to grow and to fall even further. And last year's developments in terms of rented flats bode ill: in July 2018, around 60.000 rented flats were advertised, representing an increase of 13% (!) over the previous year.
An alarming starting point, which is not only due to structural weaknesses but in particular due to a sluggish industry that has operated too long based on a lucrative business model.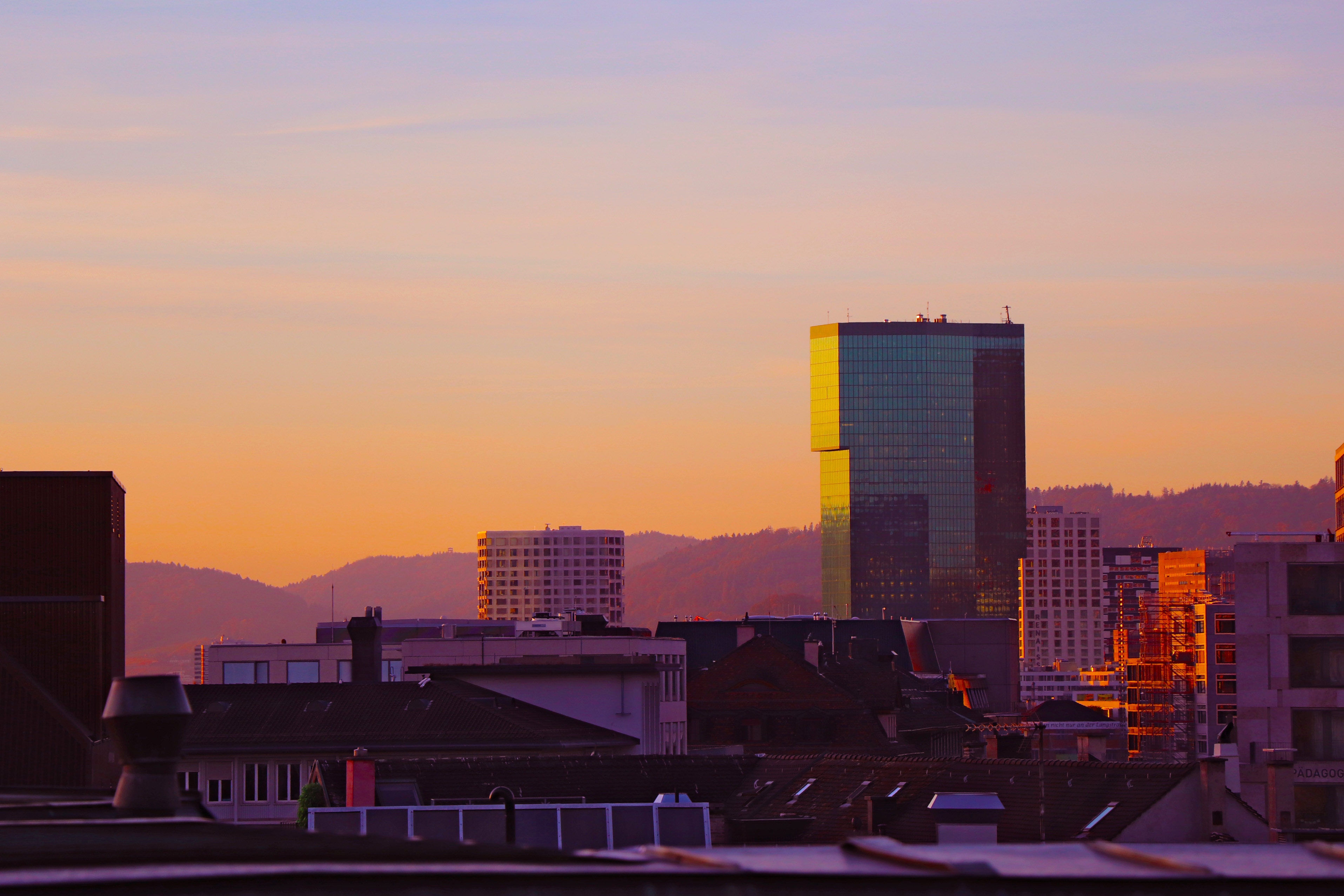 New world, old business model
Real estate marketing was one of the first industries to be modernized by the internet at the beginning of this millennium. However, the sector did not experience a Perestroika through this change. The transformation only took place on the surface and mostly consisted of digitizing and optimizing existing services. The early 2000s were the dawn of real estate platforms such as Homegate and Immoscout.
While the internet has grown up in the last 18 years and is now ubiquitous, real estate marketing finds itself to be still trapped in puberty. Real estate platforms continue to be the big players when it comes to digital marketing of residential and office spaces. In comparison to other industries, the real estate market has been largely spared of a profound change to this day. Other industries such as hotels, taxis and retail were challenged by ambitious emerging companies in the course of the global digital revolution and had to experience how new players redefined the rules of the game according to their own taste. Booking.com, Uber and Zalando are the most famous examples of how to create real alternatives in industries infested with inefficiency and misguided incentives.


Looking at the figures, it is astonishing that the industry basically remained unaffected. According to the analysis "Property Market Switzerland", the value of office space in Switzerland in 2018 was 294 billion Swiss francs. Furthermore, there are building applications pending worth 1.8 billion Swiss francs.
It goes without saying that players in the market aim for a large chunk of this gigantic cake. Around the 10s of this century another digital transformation emerged going by the name of PropTech (property and technology). Companies in this sector position themselves at the interface between technology and real estate. They offer a wide range of services, from property management and optimisation of ecological efficiency to real estate marketing. With worldwide investments of several billions of dollars, PropTech is a rapidly growing market. Switzerland is also a breeding ground for numerous innovative and bold initiatives that challenge the established players.
In addition to these players, other drivers of change are already at work and will profoundly shake the foundations of the real estate landscape. There's a storm coming up
Drivers of change in real estate
New needs and preferences for living and working space, as well as the search for real estate, will change the industry. In this context, the term sharing economy is used very widely. And this does not only mean Airbnb but also encompass notions from everyday working life such as desk sharing, co-working spaces and home office. On the one hand, living and working spaces are merging together more and more. On the other hand, cost pressure on office space is leading to an optimisation of the available space. Many industries today no longer have a high demand for office space per individual employee. Especially the service sector is therefore no longer dependent on fixed office workplaces for every employee.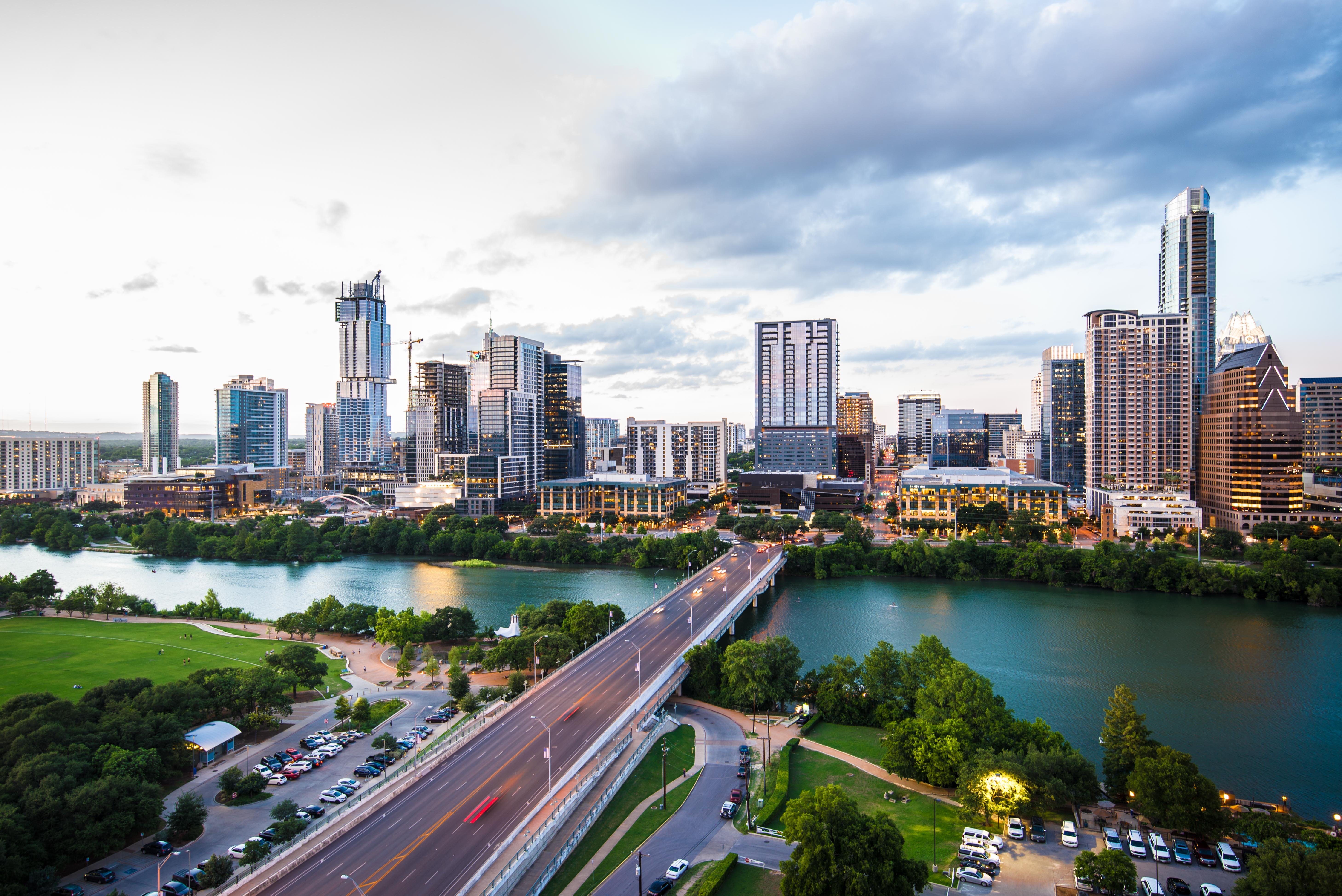 New patterns and means of transport will leave their marks on the real estate market. An illustrious example in this context are self-driving cars. Henry Ford's Model T has enabled the emergence of shopping malls and made living in agglomerations attractive. The self-driving car could cause a similar revolution. While commuting becomes less stressful and shorter, the connection to public transport as well as the parking situation in densely populated centers are no longer killer criteria when choosing an apartment. As a result, other municipalities or suburbs that were previously less attractive come to the fore.
Conservative estimates in the US assume that self-driving cars will release real estate values of an amount of one trillion dollars. A galactic amount which will change the conditions on the US market forever.
The preferences and needs of a young and mobile generation will significantly influence the demand for living and office spaces in cities and municipalities. Millennials are not tied to an area and are willing to relocate easily for work or relationships. This trend is likely to continue for future generations.
New socioeconomic realities combined with changing needs and behavioural patterns will turn the real estate industry upside down.
What worked, works differently today
We are bombarded with information every minute. Our attention jumps from here to there. When everyone is competing for our attention, then pure and undivided attention becomes the most valuable resource in advertising. And thus to one of the most sought after goods.
Real Estate marketing often relies on expensive measures. Elaborate and expensive brochures, mailings that go straight to the bin, expensive and inefficient advertisements in daily newspapers or billboard campaigns which go unnoticed in the public space. When used in a selective and strategic manner, they unfold their full potential. Too often, however, they are used blindly and become ineffective. However, agents can only afford inefficient marketing because they pass on their costs to the property owners. Property owners nevertheless pay horrendous bills for (non-existent) tenant acquisitions. This behaviour is still accepted today.
Large unexploited potential
The internet has democratised access to information, reduced information asymmetries in favour of tenants and made the sector more transparent. Information can be accessed from anywhere. As a result, customers today are more price sensitive, weigh up offers more critically against each other and compare more. Various online services have contributed to this development. Customers have emancipated themselves with the help of online tools. They are no longer dependent on real estate agents and can obtain information from various sources on the Internet.
The majority of real estate marketers only uses a fraction of the possibilities marketing offers nowadays. As a result, they miss out on many potential buyers. Demographic, as well as technological trends, simply have been missed out. That is why there is a lot of catching up to do here.
Use digital platforms for marketing
Even though real estate platforms are still the most frequently used tool for the search of office space, other services and marketing opportunities are already on the advance today. Digital advertising on Google or in social networks as well as on individual marketing platforms is already being used. With publicly accessible data sets, messages and content can be placed in a targeted manner and thus target groups and potential customers can be addressed efficiently. With the help of specific targeting, relevant points of contact are created. Thus, a first contact is turned more quickly and efficiently into a specific offer and distribution loss is minimised.
Social media offer interesting marketing opportunities. A real estate project or the premisses to be rented out can be advertised specifically via Facebook. In addition to those looking actively for apartments, target groups that are not actively searching but whose interest can be aroused for the specific objects can be reached. Facebook also offers the possibility of visiting an apartment virtually by Live Video. Landlords can participate in the tour by answering questions from potential tenants in real time. Neighbourhood or district ratings by local residents and advantages like shops and restaurants are seamlessly embedded into the valuation of the property.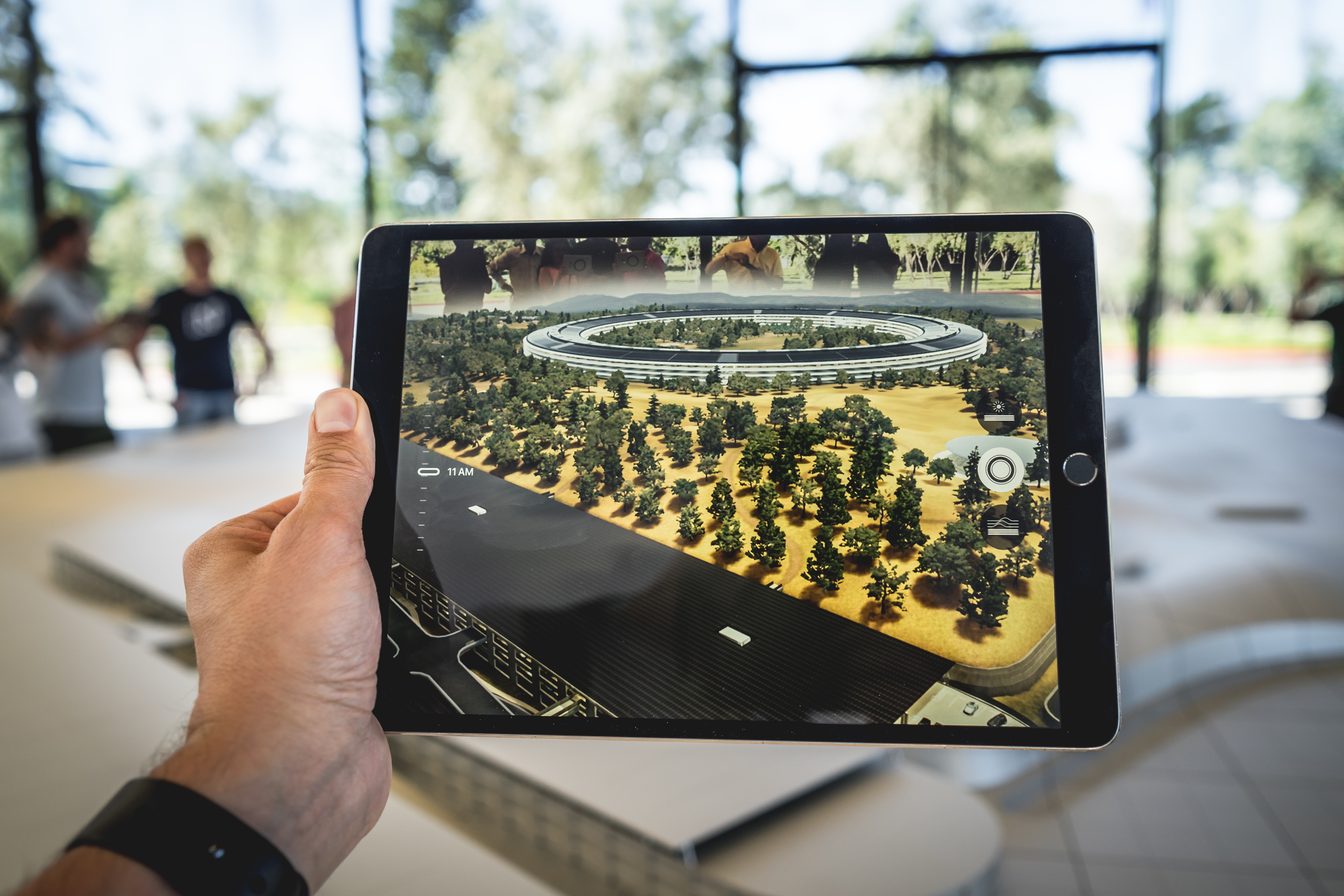 Often mocked as a platform for teenagers, Snapchat could also gain relevance in real estate marketing in the future. The new users are aged between 30 and 45. For example, a marketer using a geofilter for the 3 million Pound loft could have the decisive advantage for the young manager in London Soho.
In the not too distant future, more technologies will be introduced into real estate marketing. For example, virtual reality and augmented reality are already a hotly debated topic today. Thereby, an interested tenant no longer has to take park in an on-site viewing of an apartment, but can view the property regardless of the time of day. Of course, this does not replace the on-site visit, and it never will. However, this technology could be used as a complimentary service. The interested person can get a first virtual impression and then decide whether they want to physically visit the premises.
Data is worth money
In real estate marketing, new marketing possibilities must be seized as opportunities in order to establish new customer relationships, maintaining existing ones and address potential tenants in a targeted manner. In a survey conducted by the Lucerne University of Applied Sciences, 44% of the real estate companies surveyed stated that they do not know how their customers or target groups navigate and inform themselves on the internet. This target group blindness leads to real estate agencies working uneconomically and using channels that are ineffective. High vacancy rates are the only reasonable outcome.
Especially Big Data Analytics is a field that real estate marketers will have to get their head around in the future if they do not want that their project websites to degenerate into pretty image archives of properties. Once target groups have been created on the basis of a comprehensive data analysis, premises in the appropriate community and neighbourhood can be presented to interested parties.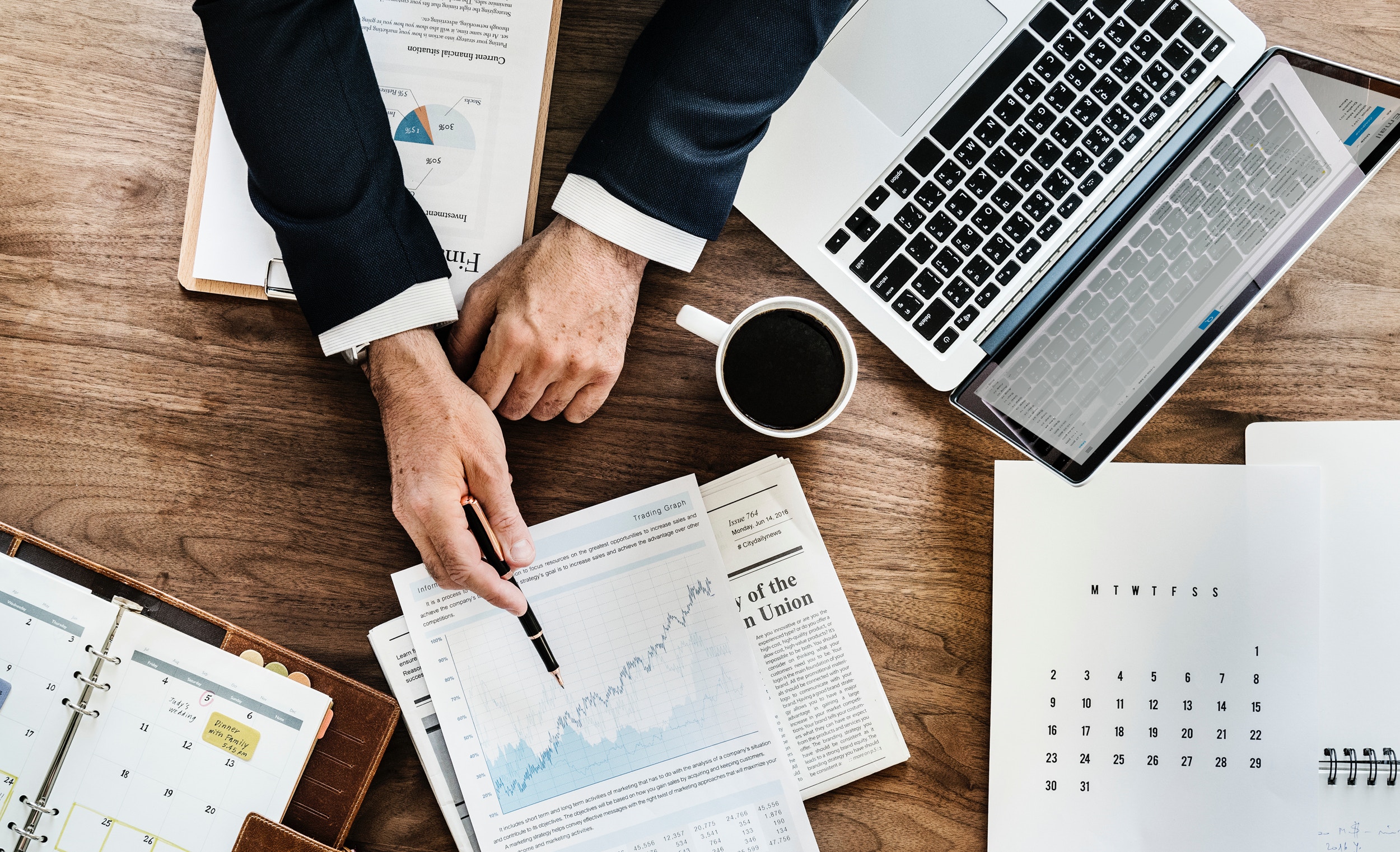 Various specialised startups have gained a foothold in this area and already integrated the versatile possibilities of real estate marketing into their range of services. These players can increasingly access new target groups, sectors or regions and at the same time increase their efficiency. This has already given them a strategic advantage. They know which channels are the most profitable and how to tailor their offerings to the relevant target groups. They also use online tools for their customer management. This willingness to innovate also has a positive effect on their attractiveness as employers and on customer acquisition. And it can also increase profitability per customer and order, which is not the case with digital latecomers. And this gap will widen even further considering how lucrative the business is.
Real estate agents and marketers are only slowly finding their way to Big Data, SEO and AdWords. For real estate owners, the question is therefore: How do I bring my properties to potential tenants and buyers in a targeted and efficient manner?
Staying ahead of the competition
With Enigma Real Estate, Enigma is not entering the field of real estate marketing for the first time, as it has already successfully broken new ground in this area.

The Enigma approach

– Successful marketing: We work transparently and success-oriented. No commissions and overdrawn invoices. That is a promise.

– Strategic approach: Each real estate project or premisse needs a tailored marketing strategy. We'll develop it for you.

– Optimize the customer experience: Never forget: you are always dealing with people. Create an excellent customer experience that incites people to communicate with you. If you succeed, they will love you for it.

– Make new contacts: Establish sustainable customer relationships and use your resources in a target-oriented manner.
We are a digital native agency, but we use different marketing measures, from digital to print. Our services include but are not limited to:
– Concrete target group definition
– Digital advertising (Google, Facebook, Instagram, LinkedIn)
– Remarketing Campaigns
– A/B Advertising testing
– Regular optimisation of ads
– Develop/optimise object websites
– Search Engine Optimisation (SEO)
– Analysis of the visitors' numbers to the website (Analytics)
– Content planning (blogs, newsletters)
– Apps
– Classic Advertising