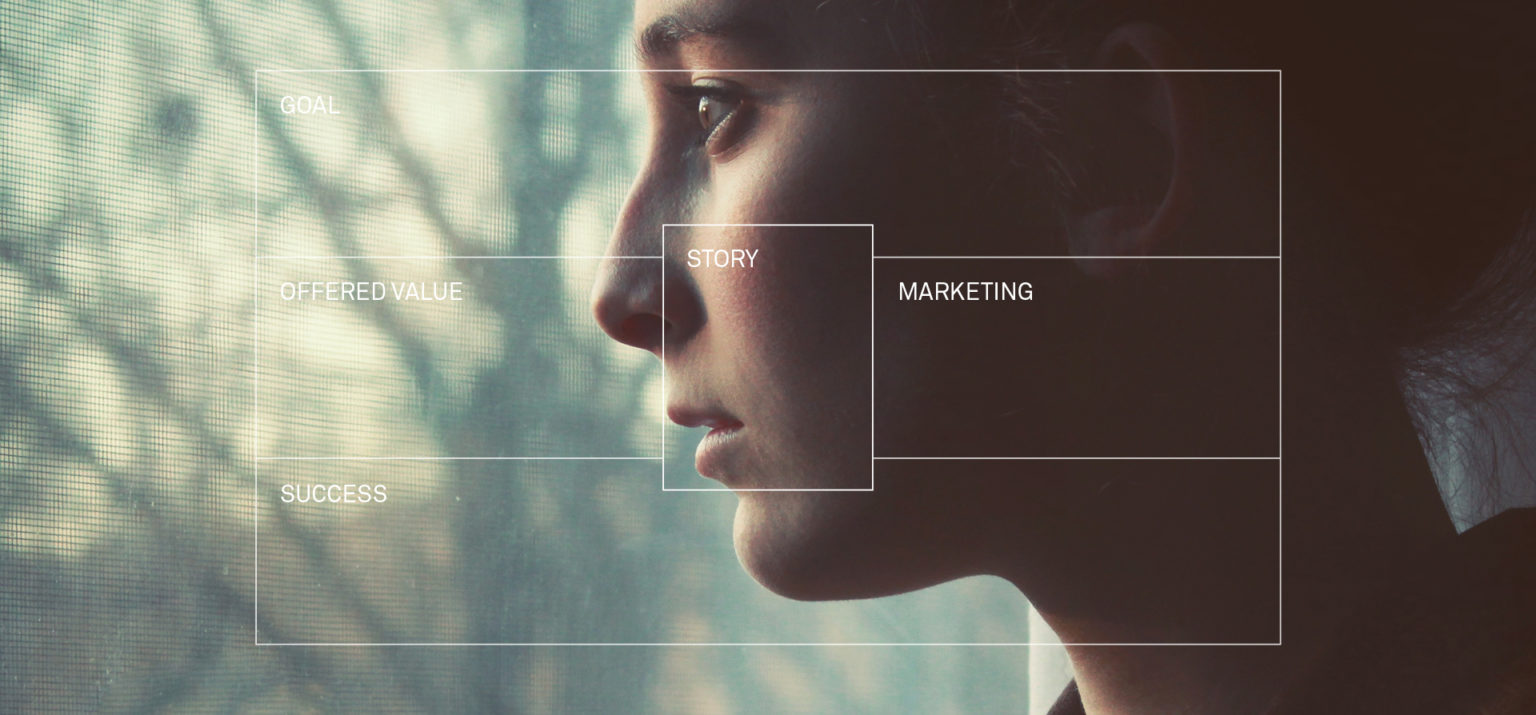 April 8, 2016
The Enigma Marketing Map
The Marketing Map is a tool for the development of a marketing concept and is divided into five elements:



Marketing objectives


Measures


Offers (services and products)


Measurement parameters (KPIs)


Story


Actually, the Marketing Map is another way to implement the classic 5 Ps of the marketing theory into practice. Its advantage is the establishment of the context and the definition of a clear hierarchy.
The story is the key element
The focus is layed on storytelling. Demanding clients want to be able to identify themselves with a product or service. This is achieved through a strong product or brand story that engages with its audience. Therefore, storytelling is the visual center of the Marketing Map.
Objectives
The long-term corporate vision and the overall yearly business goals are broken down into clear marketing objectives. This underlines that marketing should help to achieve overall business goals in the long run.
Measures
The measures reveal which marketing tools are used to present the offer to the target group. They are a logical consequence of the objectives and are matching the offer that is being touted as well as the target group that is addressed.
Offers (services and products)
The offer describes the value proposition and the added value that is created by a product or service.
KPIs
If success is not defined before starting a campaign, marketing is not measurable. Limited resources and highly competitive markets challenge marketers to make the effectiveness of invested funds understandable. Thus, already in the concept overview – which is the Marketing Map – the metrics (KPIs) are listed.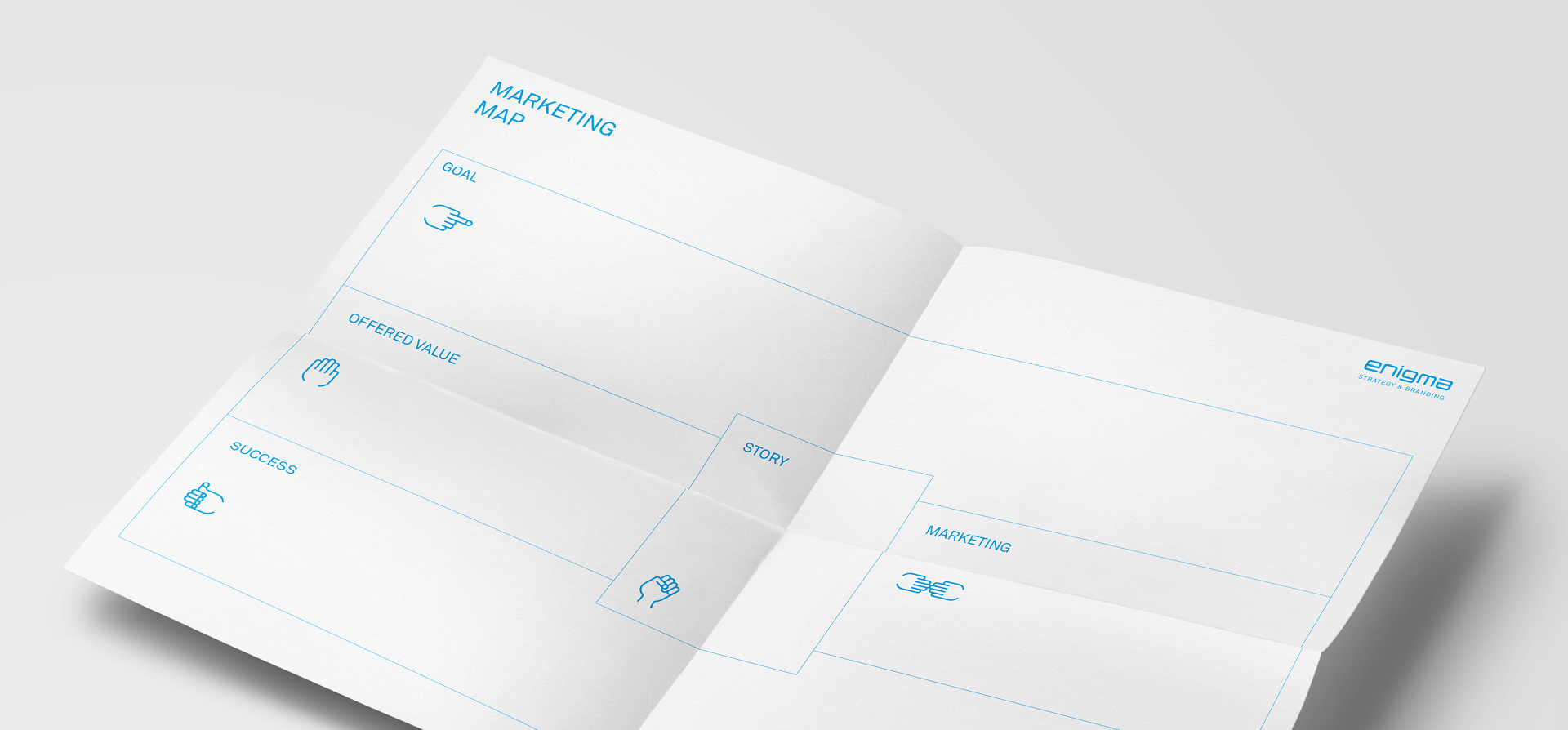 Why a model?
The Marketing Map is a model. It serves to systematically develop a concept by setting the cornerstones first before the implementation is planned in detail. This quick overview leaves room for different variations too. Concepts that are described in a flowtext or in form or long tables are rigid and no longer effective in todays fast-changing world. A Canvas – a concise overview – is a simple information medium. It is a good starting point, since only a part of it is filled with information and empty fields and concrete issues inspire further elaboration. A Canvas is a more useful tool when it is used in combination with post-its or even better, with Stattys. It allows teams to exchange in a collaborative manner. Decision-makers quickly obtain an overview and are able to make additions or reorganize content. Furthermore, the Marketing Map can lead to an insightful discussion during the cooperation between client and agency.

Design Strategist Daniele Catalanotto adds: «A canvas is a "show, don't tell" method. It enables a briefing and common understanding of the content while working in teams and with customers.»
Want to know more
If you are interested in using the tool for your projects, just let us know. We can show you how it can be integrated into everyday life and how it provides the necessary agility and dynamics in marketing projects.