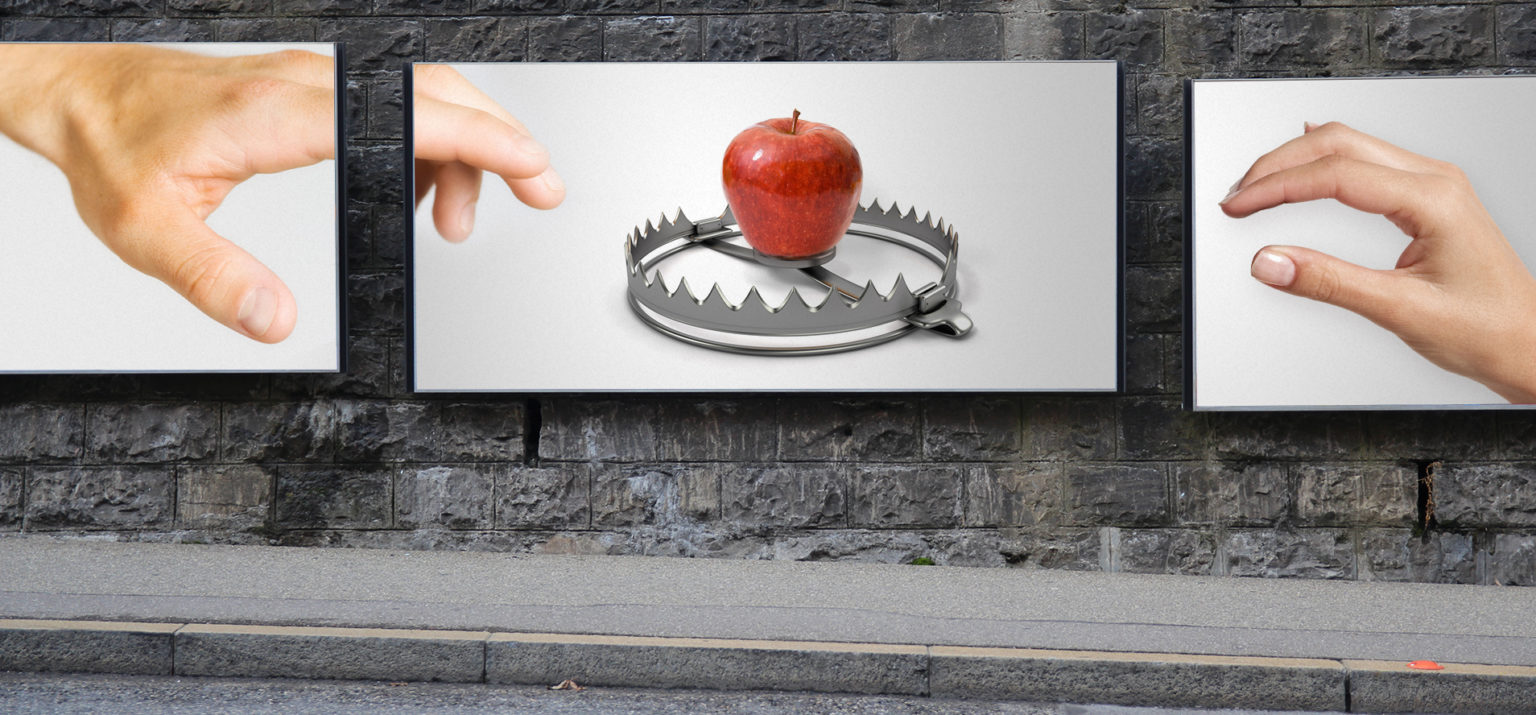 April 23, 2015
The Seven Deadly Sins to Avoid in a Communication Plan
Are you trying to destroy your communication plan, to break your strategy into pieces, to waste your time and money, in other words, to make a mess of your business?

Succumb to the seven deadly sins and you'll be in heaven.

1. Lust: Finding pleasure only in creating a marketing object

As soon as the first problem arises with sales, many people will waste time creating a brochure, a website, posters, etc.
The fact that people buy or stop buying a specific brand is not the consequence of one tool but of a chain of actions. If there is a problem with sales, they need to be boosted, the market has to be conquered, or the company's image should be improved–measures must be taken at all levels.
→ Pleasure is not found in the marketing object but in a successful global plan.

2. Envy: Choosing a design according to personal taste

You are dreaming of a beautiful, glossy, sleek brochure that subtly rustles when you turn the pages? We all want that. But what makes the most sense for your target?
If commercials aimed at 14 to 18-year-old girls are dismissed by 50-year-old communications professionals who say, "it doesn't speak to me," it is quite normal! They are not the targeted audience.
→ The communication plan is not the place to express personal taste. It should only focus on the target audience.

3. Pride: No A/B testing

You are convinced that after the money spent and the number of meetings held for this new campaign you finally have THE perfect poster. After all, you know your job.
But are you really the one to make this decision?
→ How about letting your target decide on the campaign with the most impact?

4. Sloth: Managing a digital campaign with classical tools

Why change methods? CPM, CPC, it's almost the same! You always worked this way, and there is no reason why this wouldn't function anymore.
Except that the digital revolution has changed everything, just like television shook everything when it appeared. Nothing is static and everything evolves quickly. You can't afford to be a follower.
→ Laziness can be costly if you know that CPM banner rates can cost 5 to 10 times less on Google Adwords.

5. Gluttony: Not involving your team

Nobody likes stomach burns… But this might happen if you gobble down personal rewards and forget the rest of your team.
Direct return from markets, understanding of the stakes, and team building are crucial elements. In small and medium-size businesses, a simple introductory meeting before launching a campaign can go a long way.
→ Let's say it again: gluttony is bad; any communications plan must include your team in order to be implemented properly and to avoid missteps.

6. Greed: Doing the same as last year

You have the most perfect communication plan: it is timeless and will last forever. No need to spend a cent to improve or update it. It is a masterpiece made of marble and cannot be altered. You've invested in that marble instead of investing in the content of the plaque.  You must constantly question your communications plan, and cannot afford to rely on copy and paste from past years. Even if you were successful a year ago, nothing is guaranteed for the following year.
→ From the start, you must spend money on an analysis of what was done, what has changed, and what needs to be updated, otherwise your final cost might be extremely high.

7. Wrath: No Key Performance Indicators

If you wait until the end of a campaign to assess its result, you can be sure to be disappointed et to cause anger around you. It is very easy to use Key Performance Indexes on each marketing action! Why not do it?
→ Advice: Make a team decision about the KPIs that you'll use. The agency, the marketing and communications department, and the CEO must agree on them, or everybody will be really upset.

If you want your communication plan to succeed, but you are not fortunate enough to work with us, don't succumb to temptation!