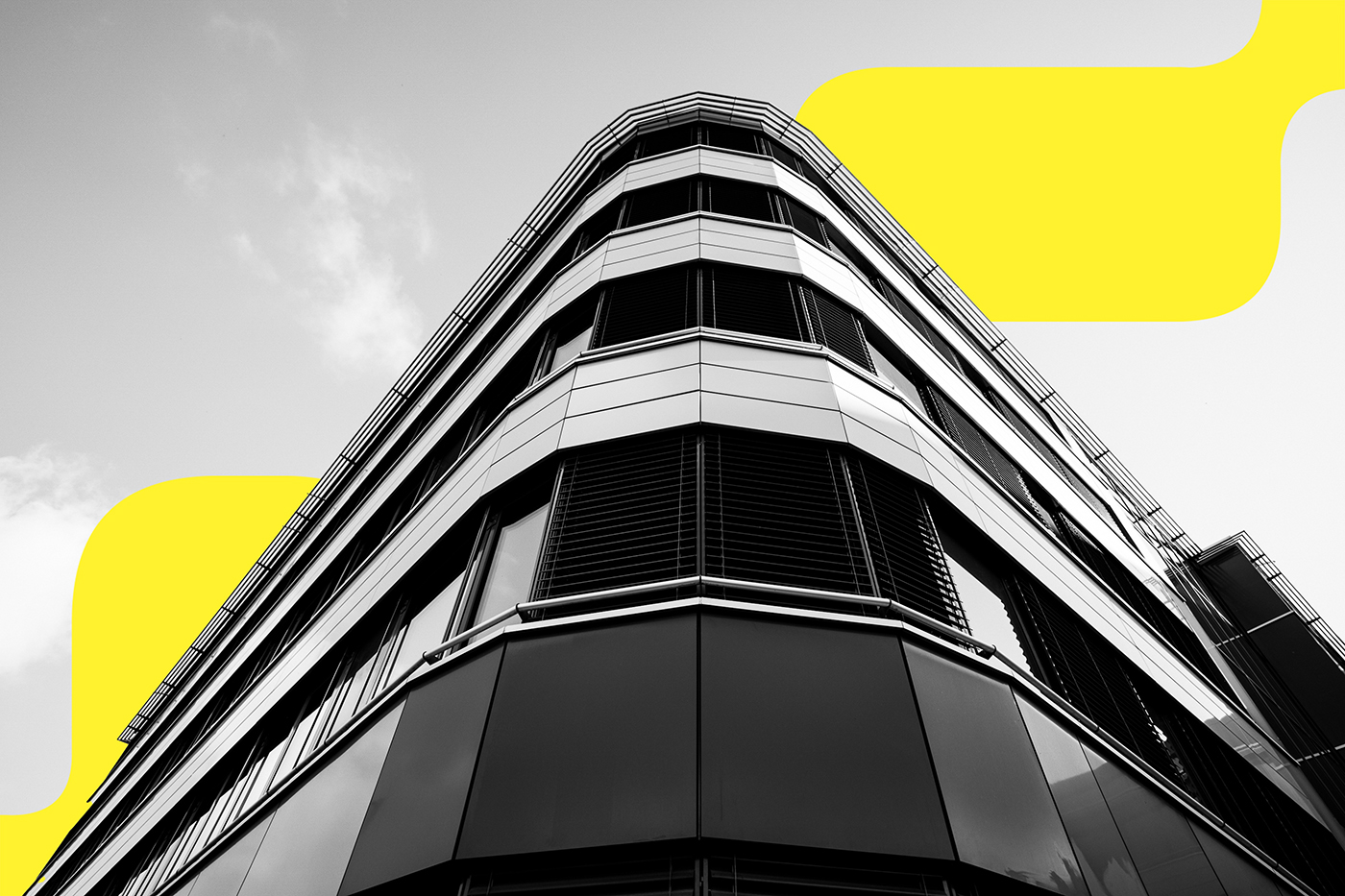 A new vision for Swiss Healthcare
iQone Healthcare Switzerland
iQone Healthcare took advantage of broadening their product range to refresh their digital presence and generate new online leads.
iQone Healthcare specialises in biosimilars and other therapeutic developments and is a pioneer on the Swiss pharmaceutical market. So what goal can we help them achieve and how?
Defining the goal and the scope of the solution
iQone's goal: extend its product portfolio and be known as major player in the distribution of biosimilars and other breakthrough medicines in Switzerland.
To showcase iQone's credibility and visibility, we created a strategic plan including multiple workshops to create a message map and marketing strategy that work. Moreover, by basing the website on Hubspot, we will increase its automation for future sales.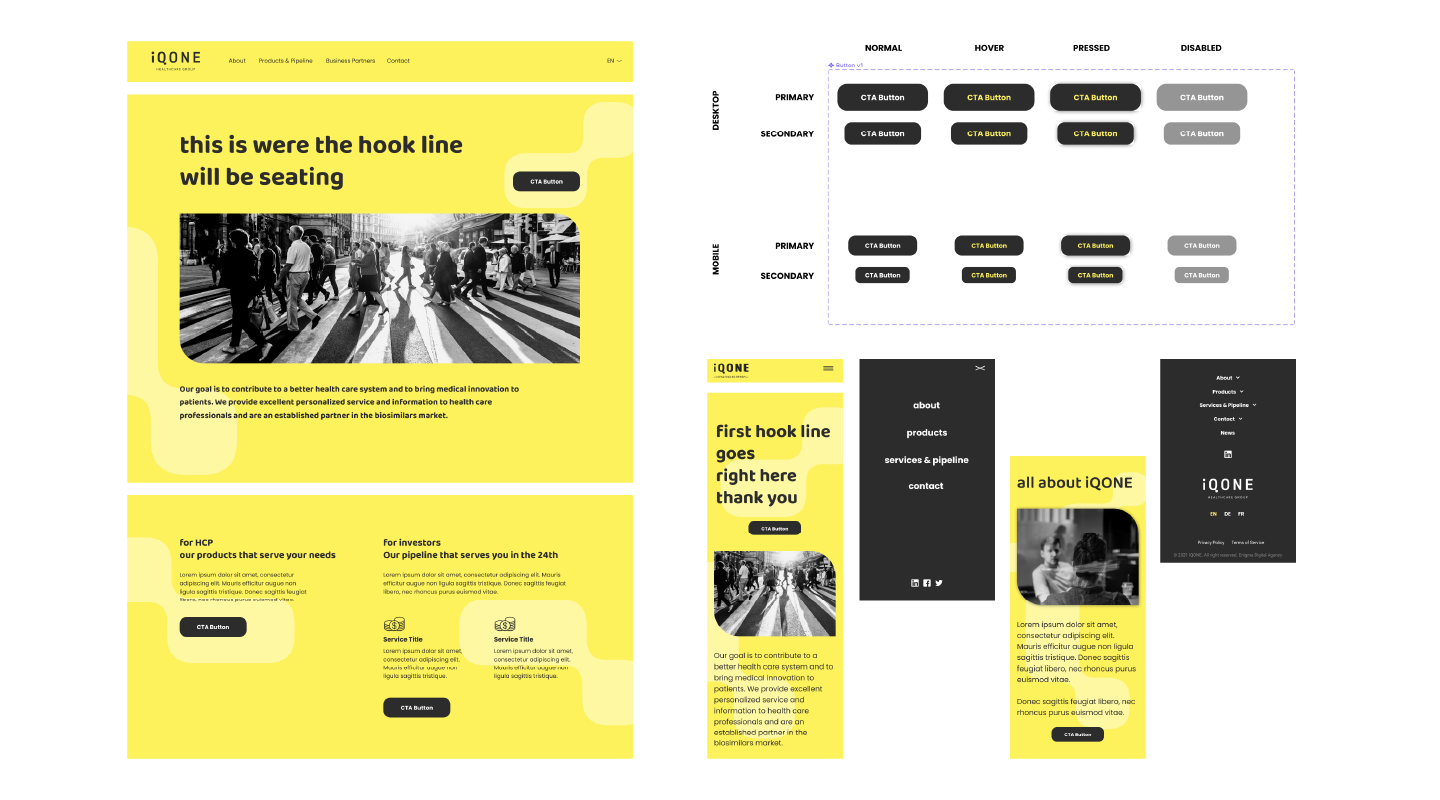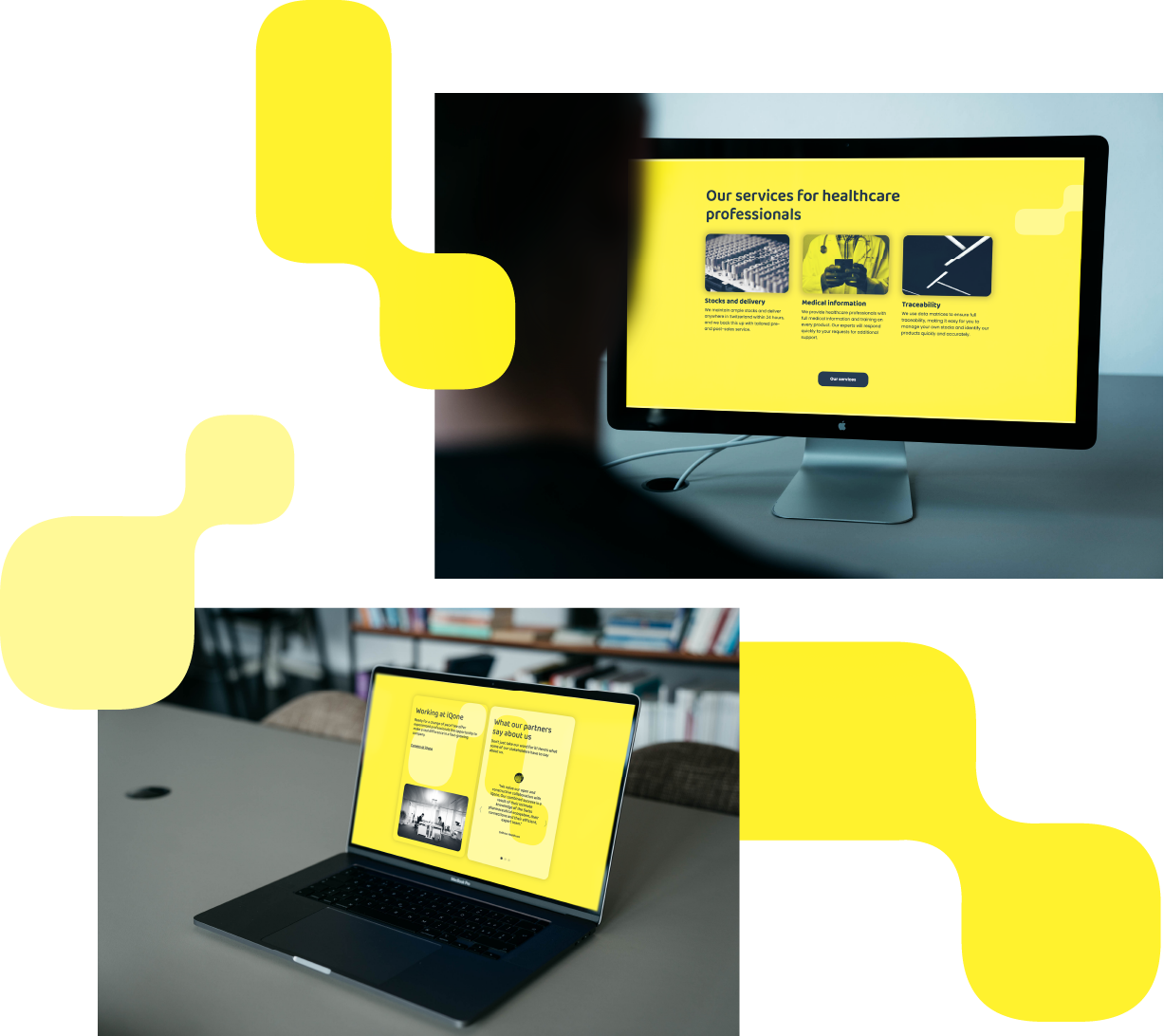 A bold design as a testament to innovation.
The idea behind iQone's rebirth was to set them apart from their competitors by creating a new disruptive message map and visual universe that is innovative and bold. Add to that a marketing strategy and automation to help increase sales performance and visibility.
One of our designers created an original web design that surprised everyone. By focusing on the brand's main colour yellow, the new design shows the boldness and the modernisation of the company. The idea was to keep a semblance of the existing branding and just freshen it up a bit. The shapes were used as elements to bring depth and contrast to the design and fortify the identity that was already in place.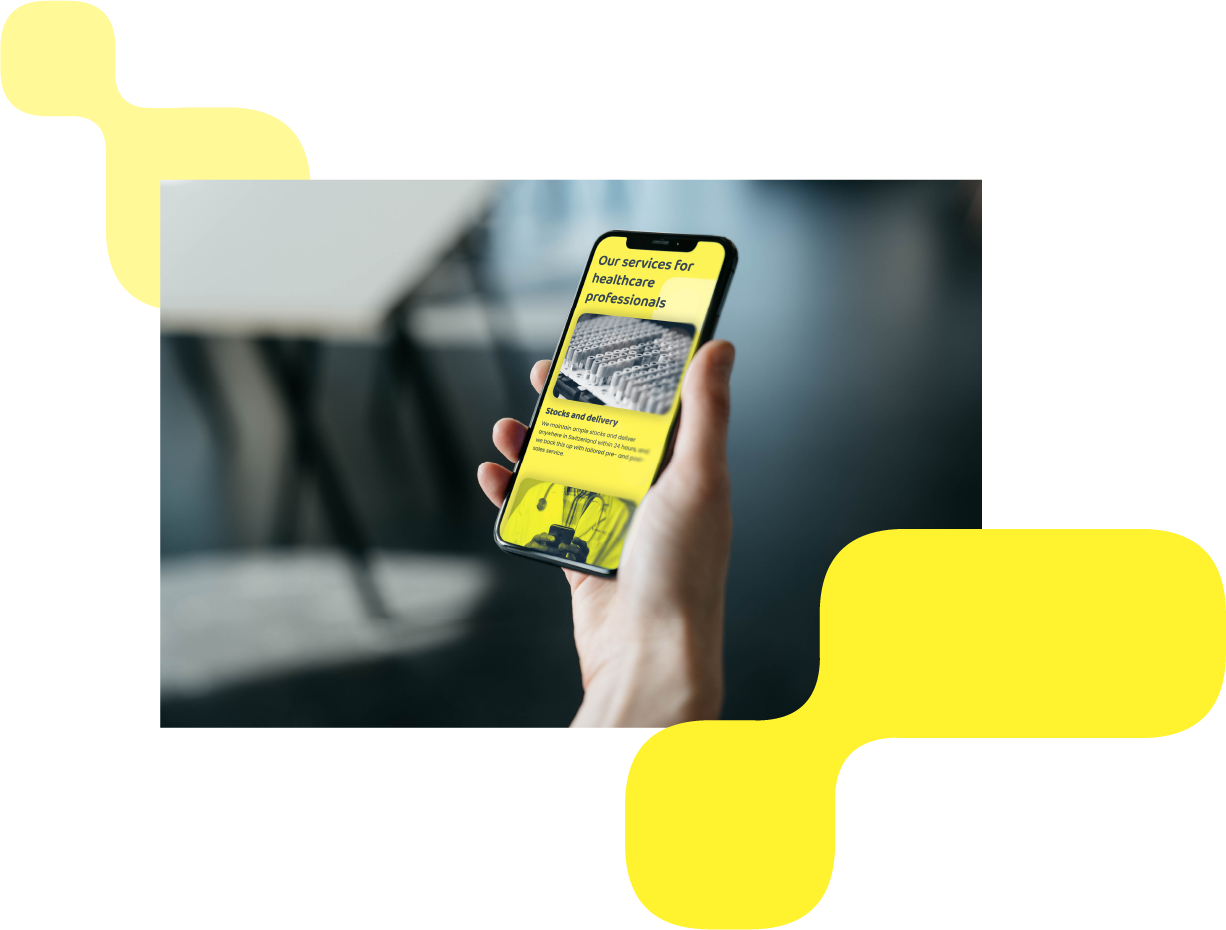 Daring choices for visionaries.
A brand new and modern website that guarantees iQone Healthcare to differentiate themselves from their competitors. But there's more. iQone's website is built and hosted on Hubspot, something uncommon yet ingenious.
The refreshed online presence promises to make iQone more memorable and a pillar of innovative thinking.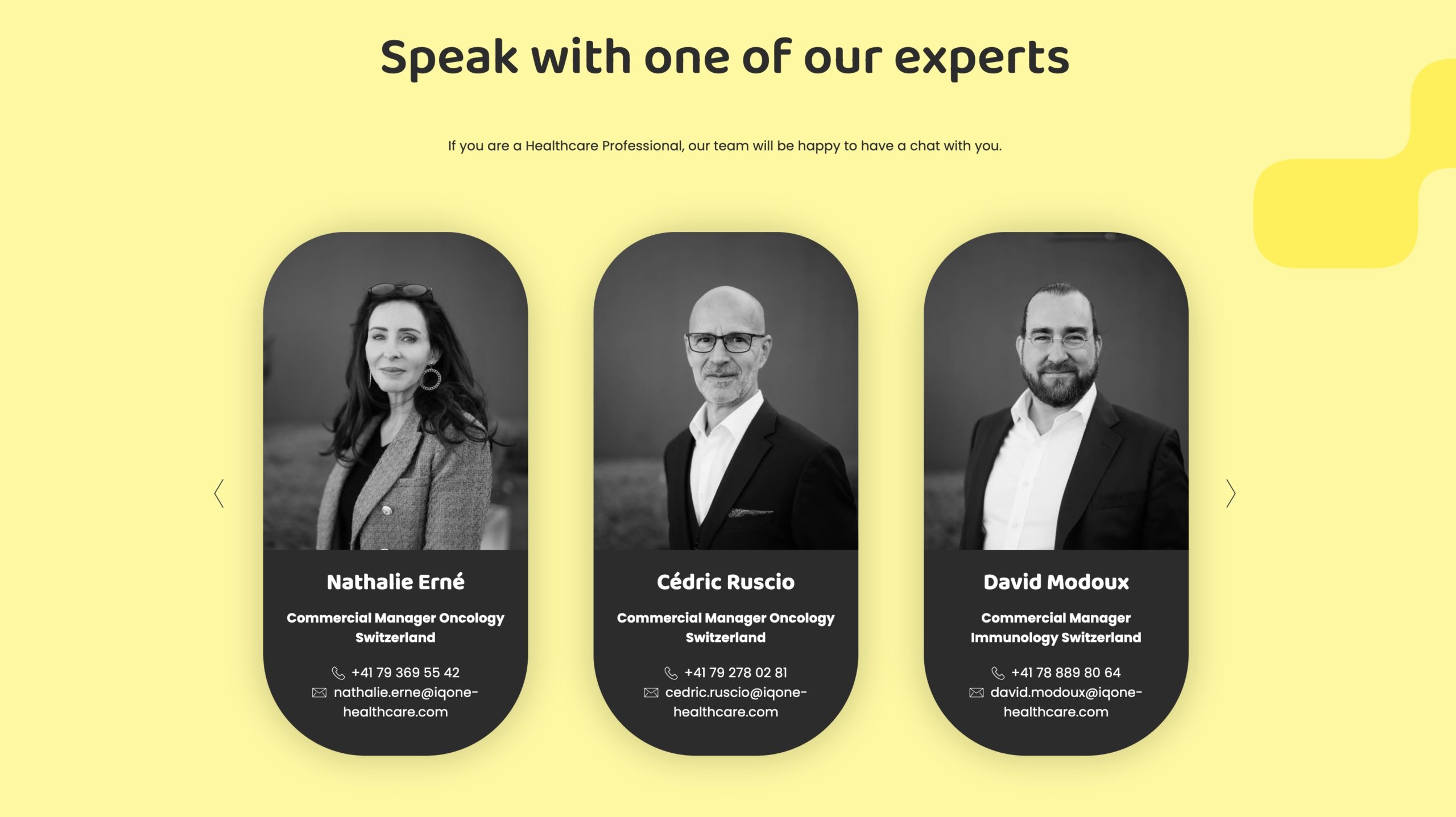 This is what we have achieved for iQone Healthcare Switzerland
A website as a testimony of innovation and bravery
A refreshed and recognisable online presence