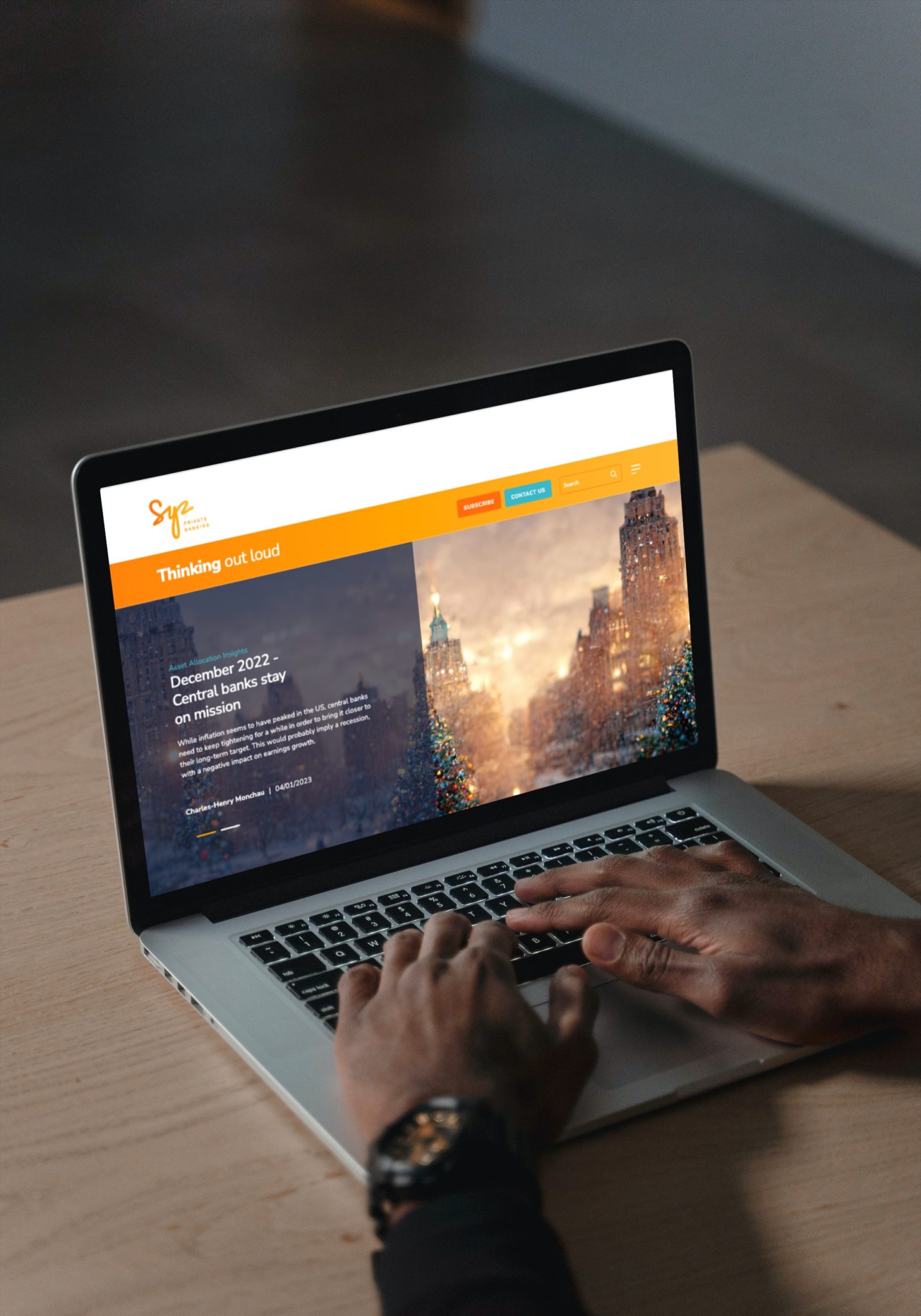 Blog Redesign & Content Strategy for a private Bank
Banque SYZ
The SYZ Group is a Swiss financial group owned and managed by a family that focuses on the good long-term performance of investments, robust risk management, and personalized service for clients. As a centuries-old entrepreneur, SYZ private bank aims to develop its position as a leader in its industry. Recently, it enlisted Enigma to redesign its blog and content strategy.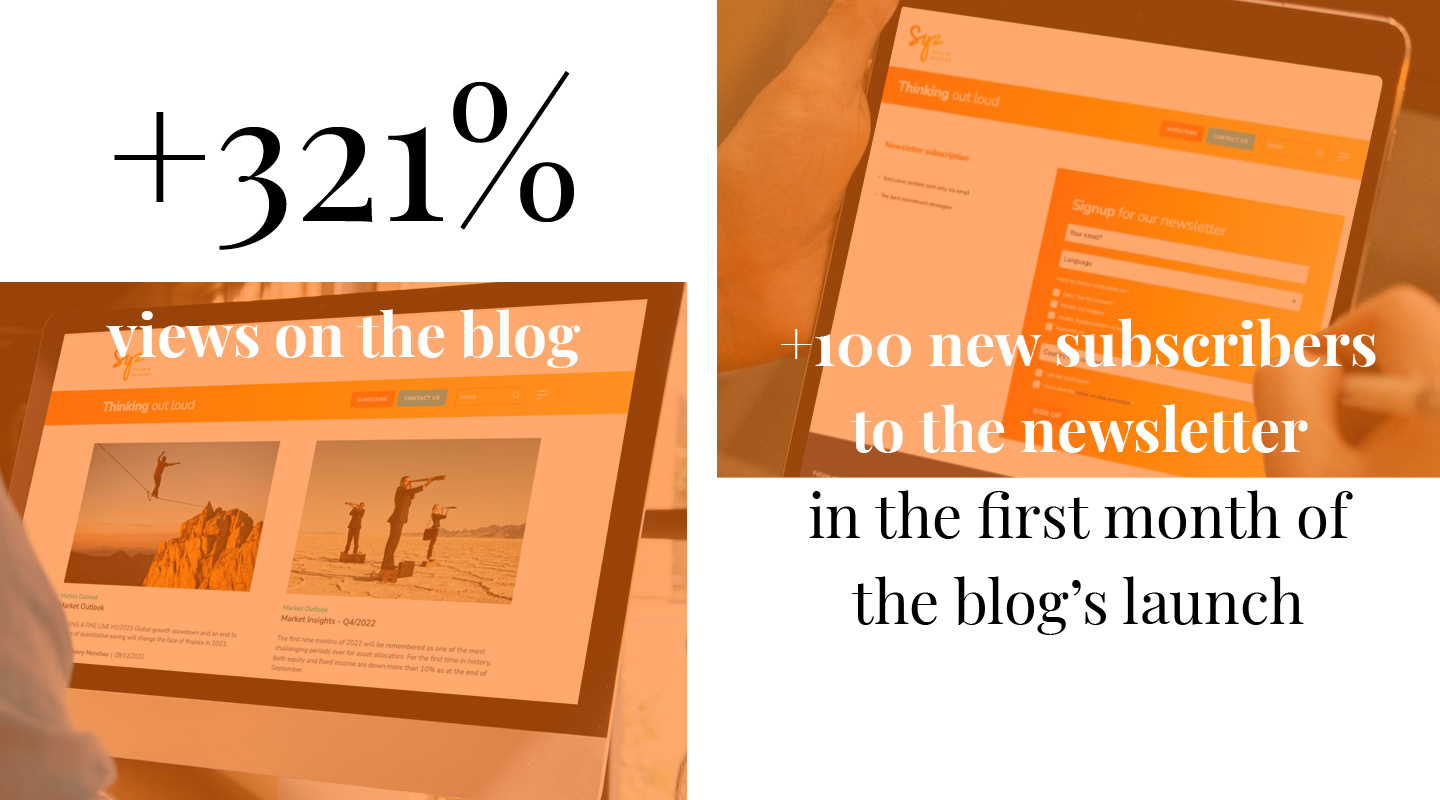 Elevating Market Leadership through Blog & Workflow Redesign
To enable the creation of high-quality, up-to-date content that is accessible to subscribers on various platforms and respects the legal framework defined by FINMA, we collaborated in the creation of a custom ecosystem on Hubspot.
Results from the first month of launching the blog:
+321.75% views on the blog
+100 new subscribers to the newsletter
Collaborative platform for innovation: Hubspot for SYZ Bank
It was necessary to provide a collaborative platform that allows cross-functional teams to participate in the development of cutting-edge content while respecting FINMA's standards and regulations on: user origin, access to certain information by markets, and the sensitive subject of collected personal data.
We therefore proceeded to configure a Hubspot instance for SYZ Bank.
The tool also allows the creation of several workflows and automation, particularly for the sending of newsletters and sharing of created content, as well as an embedded analytics tool for a better understanding of customer needs.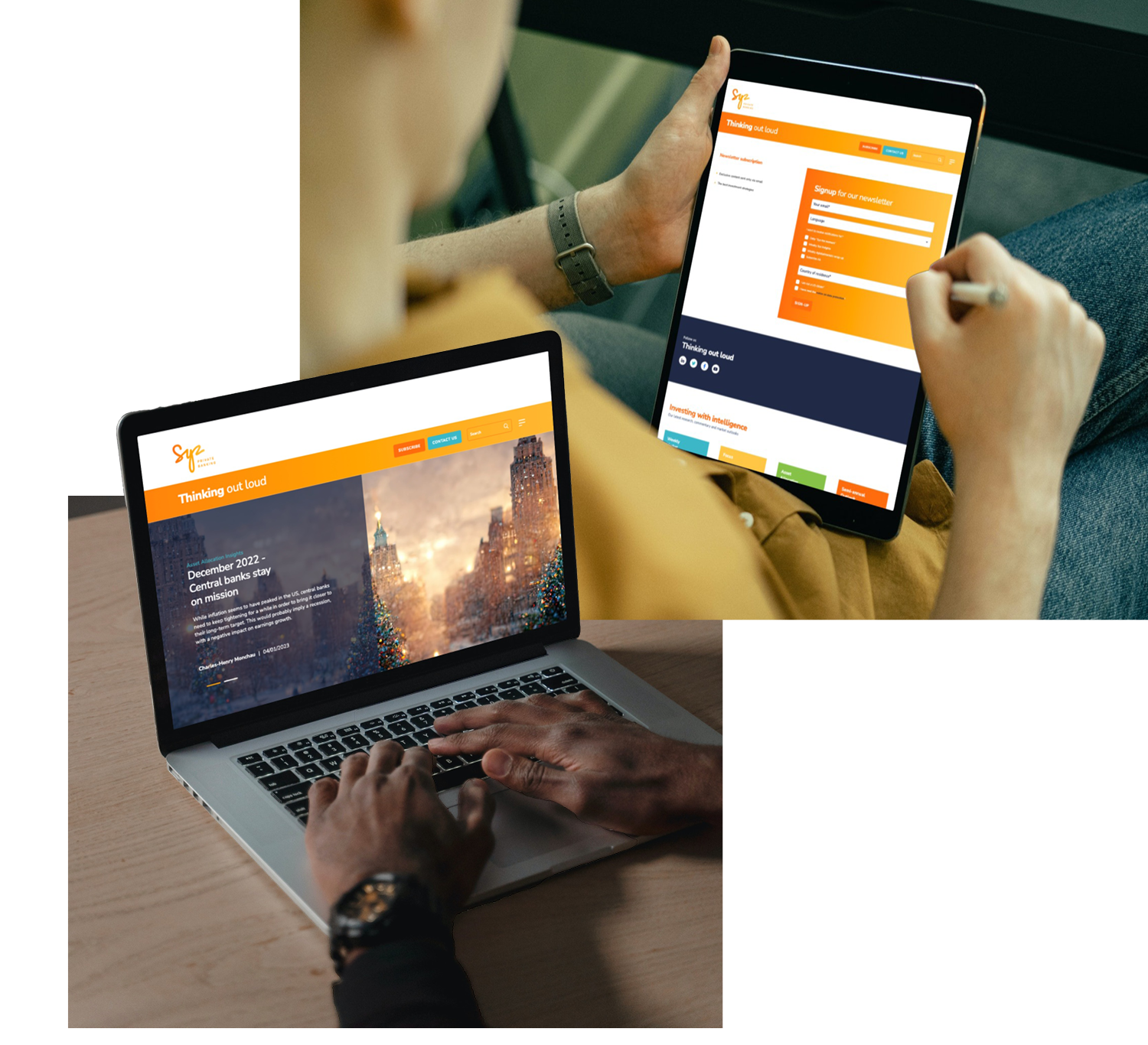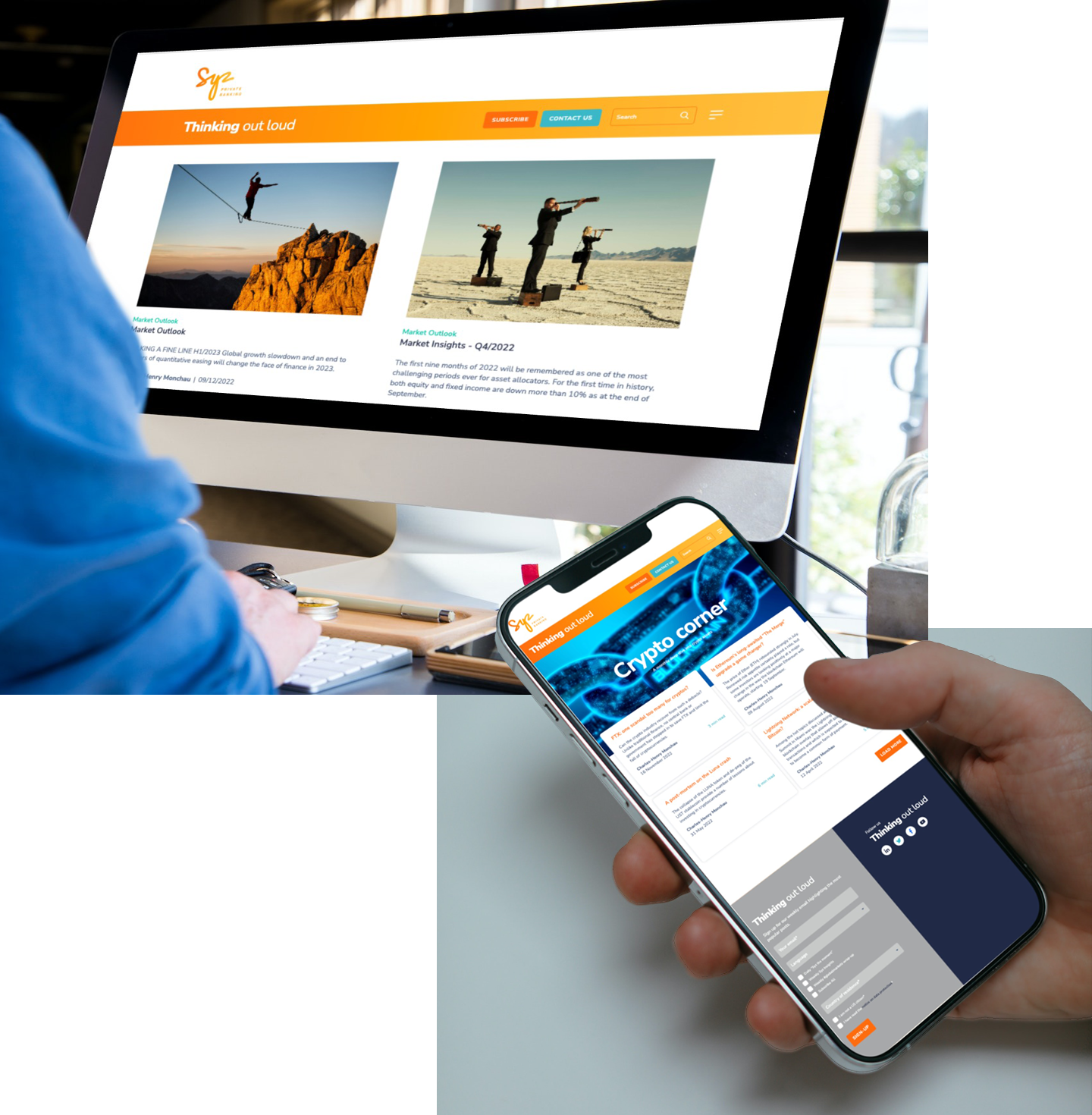 Workshop, CRM Configuration, and Seamless Blog Integration
To meet the needs of SYZ bank, we organised a workshop bringing together their teams and those of Enigma. This first step allowed us to put in place a content strategy, define the personas inclined to visit the blog and create a coherent structure for the blog.
The new SYZ platform was then configured on the Hubspot CRM, through which we were able to establish the entire design and creation of the blog, as well as the integration of content. This versatile tool also allowed us to create newsletter templates, import data, configure & automate the workflow and generate custom reports. Today, the blog functions seamlessly with the technological foundation of the main site on Drupal.
The Impact
A new blog in the form of an online website since October 2022, directly integrated into the Hubspot CRM with integrated automation.
+321.75% views on the blog
+100 new subscribers to the newsletter