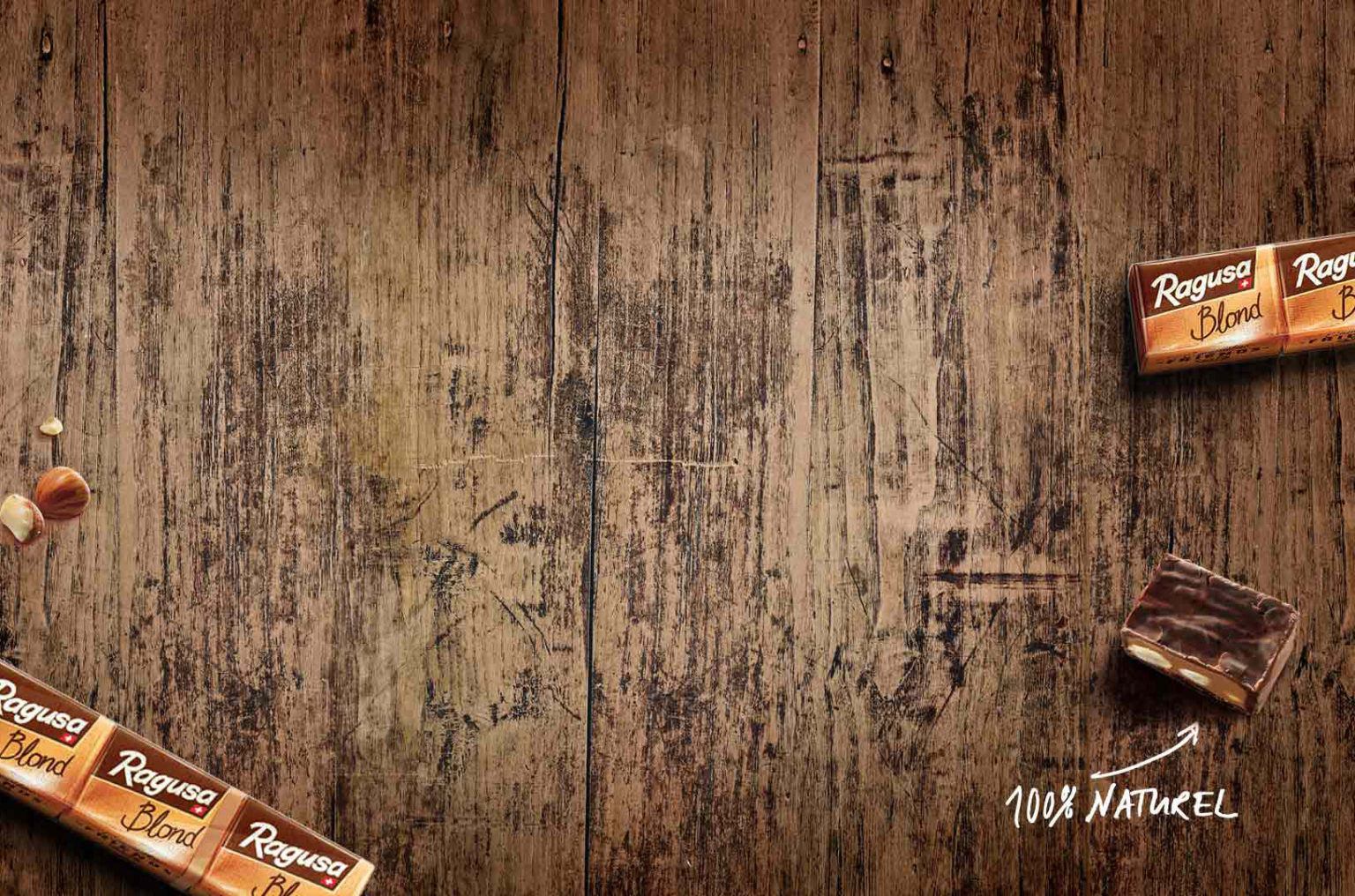 Conversion-optimized campaign
Ragusa
Camille Bloch, the umbrella brand of the Ragusa for Friends chocolate, asked Enigma for support in creating a conversion campaign. The target group was already given by Ragusa and the advertising was from a Ragusa media partnership displayed on the platform tillate.com
Ambition
To promote its new chocolate line Ragusa for Friends to a younger target group, Camille Bloch collaborated with the newspaper brand 20Minuten. Through this media partnership, Camille Bloch was able to offer free tickets through a contest for special musical showcases with well-known artists.

The goal was to optimize conversions which had not been satisfactory in the first showcases before the collaboration with Enigma.
Action
A systematic banner set

The Enigma design team created a system of design and high automation. In this way, visual adaptions for every showcase could be made very efficiently and within a short timeframe. This was necessary because the bookings of the artists and the confirmations of the locations often came at short notice.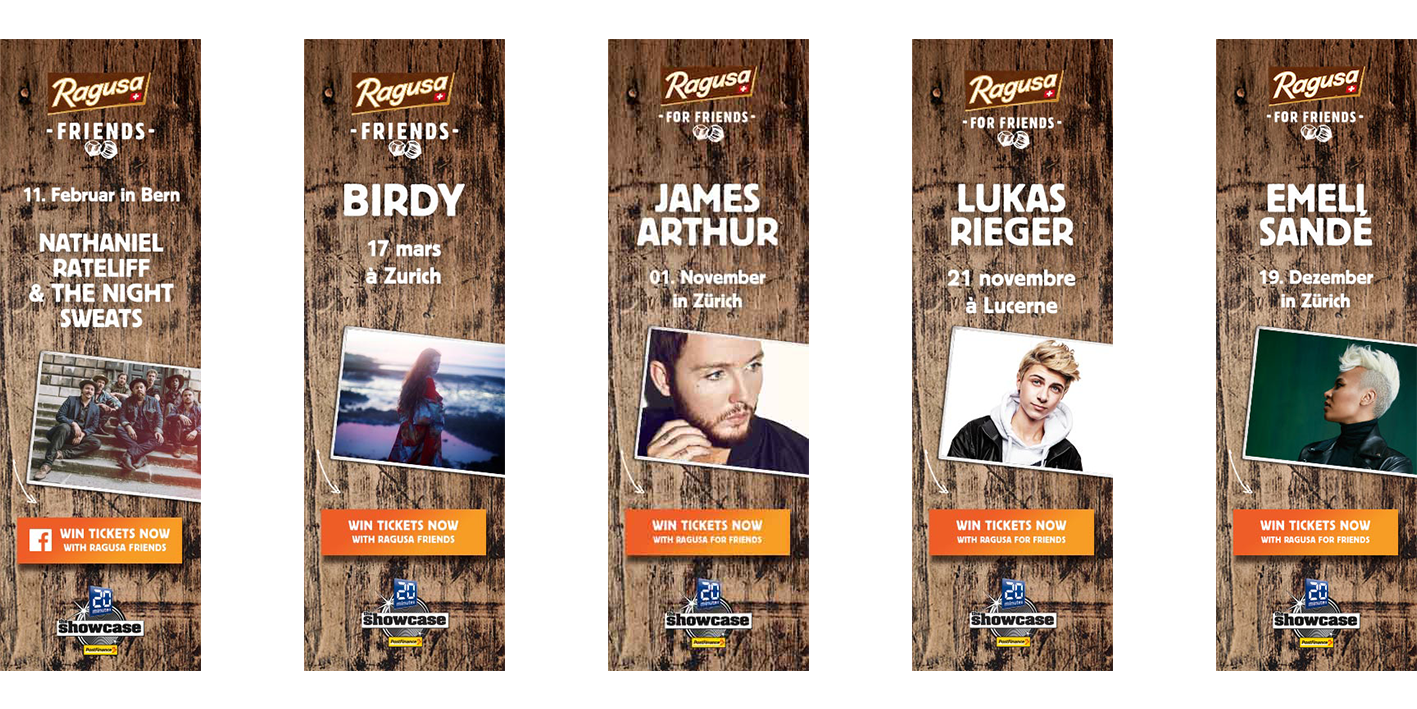 Landing pages with A/B testing

To optimize conversions, the Enigma team created a set of landing pages where people could participate in the contest. The minimalist landing pages were A/B tested and their efficiency analyzed on the basis of the defined KPIs. The process, the visuals, texts and calls to action were the variables in this testing.

Through multiple A/B testing, we were able improve the conversion rate by more than 30%.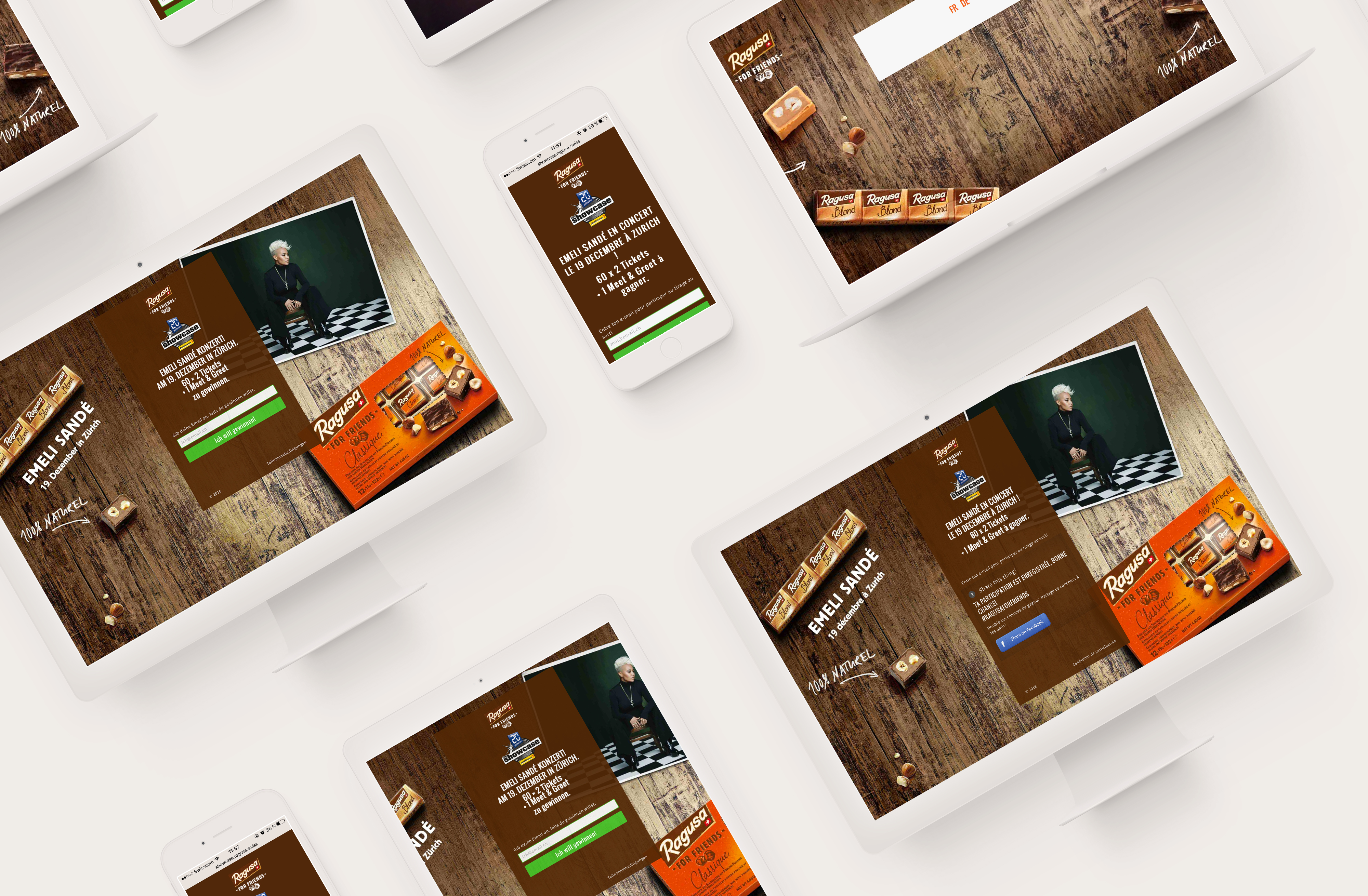 Social boost

For this special contest, Enigma implemented a social boost feature in the contest. Participants could enhance their chance of winning by sharing the contest further with their friends. This social boost generated up to 5% more conversions.
Impact
Through consistent A/B testing, the performance of the campaign could be improved by over 500% compared to the first showcase made without the support of Enigma.