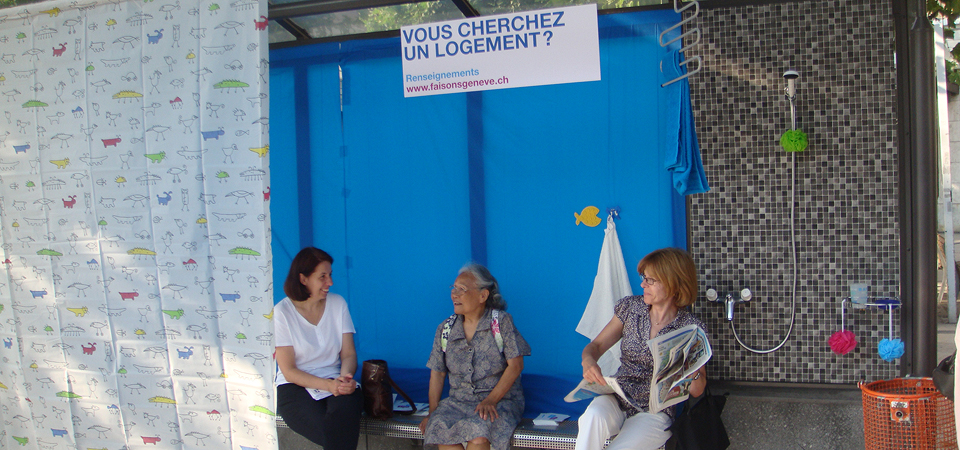 Guerrilla marketing – Bus shelters
Parti Libéral de Genève
Enigma Strategy & Branding used its creativity to generate a guerrilla marketing campaign about housing for the Parti Libéral de Genève.
Goal
The goal was to energize the debate about housing and to generate an online discussion on this topic, using an untraditional communication: guerrilla marketing.
Action
For a day, Enigma transformed four bus shelters into apartment rooms—a student room, a bathroom, a child's room and a dining room. Between 4 and 6 in the morning, we coordinated a team of party members who created each necessary set.
Impact
2 television reports.
3 newspaper articles.
On TdG.ch, 112 comments within one day. The largest audience ever on the campaign's website.
MOST OF ALL: an animated and ongoing debate for three weeks.