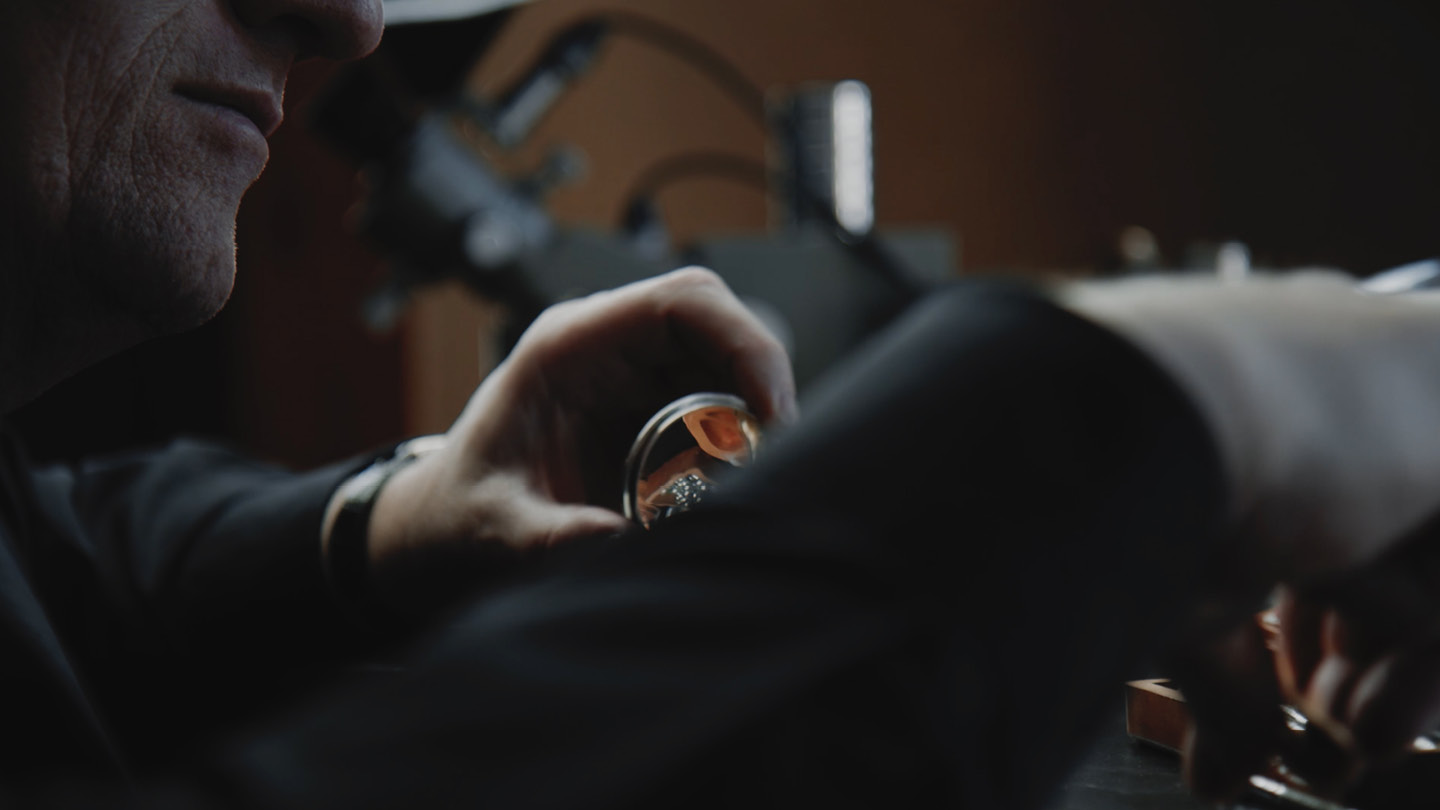 Is it possible to design time?
Haldimann
Haldimann seeks new encounters with time and abandons established standards and old familiar patterns of thought in watchmaking. And in doing so, has been creating unique timepieces since 1642. These mechanical time creations inspire people all over the world to rediscover time.
In order to be closer in the digital world, Haldimann asked Enigma to redesign their communication. In other words, a design and a website that capture the essence, perfection and mystery of the Haldimann brand, make it digitally tangible and invite people to linger and pause.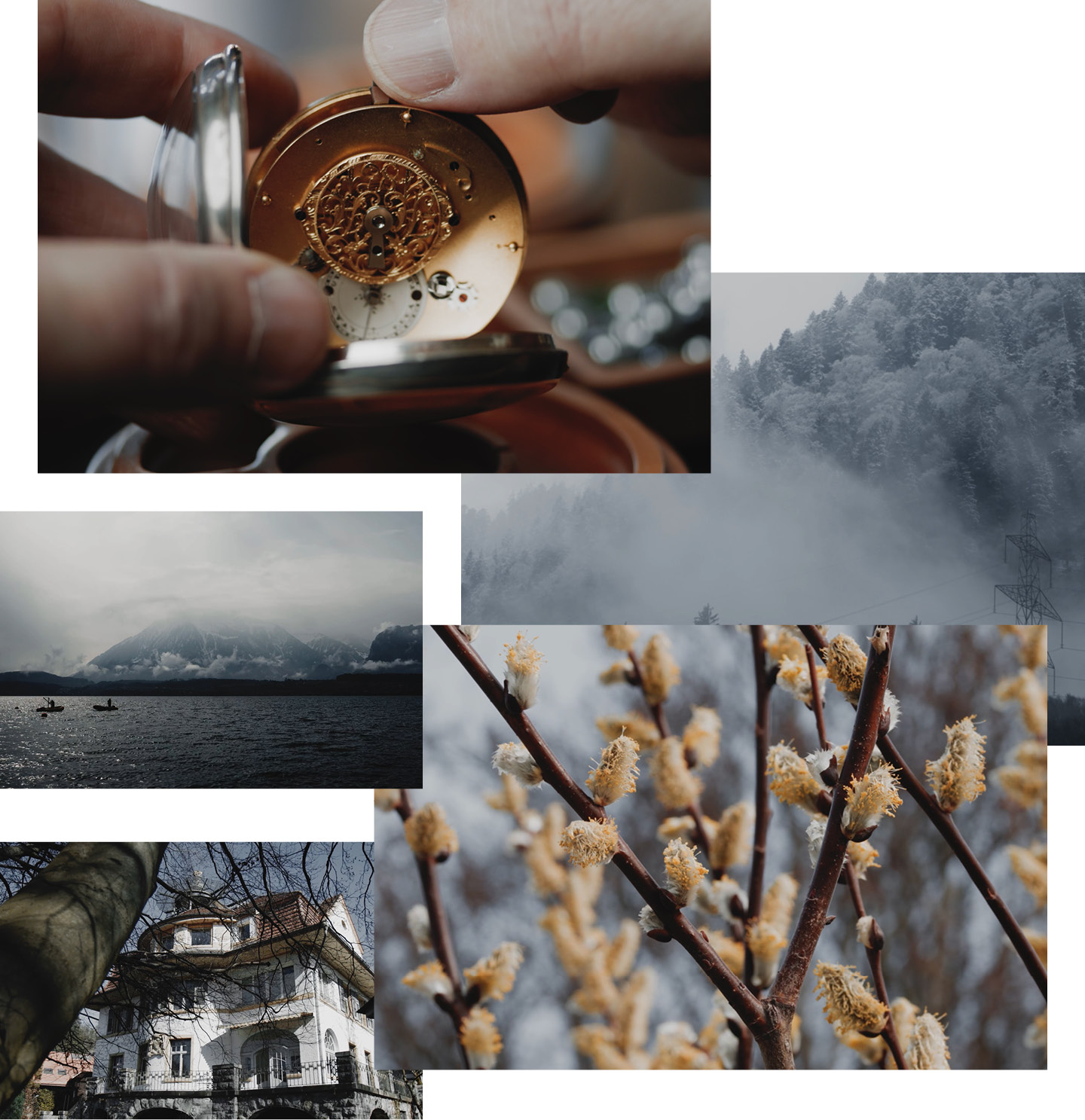 Subtle branding as a framework for the journey through time.
Haldimann's mission statement calls for standing still in hectic times, returning to the now and reducing to the essentials. This approach also became our creative aspiration to develop a design that submits to the grace of horology, reserves itself, is silent, and thus creates a staging of the brand that is coherent with Haldimann's values. Mystical photography, deep color world and sublime formal language.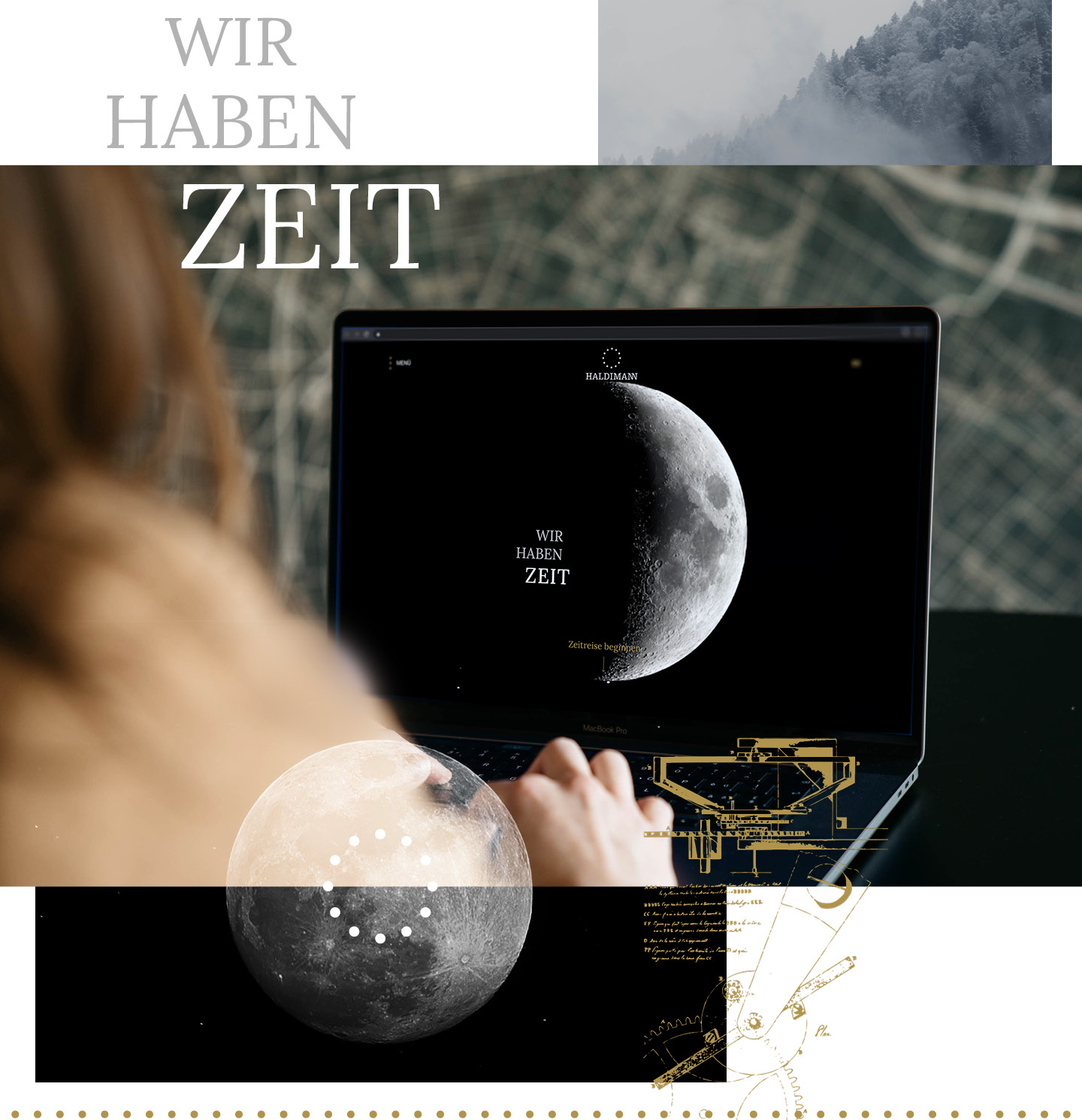 Flawless aesthetics translated into video, words and animation.
So that the website does not remain mute and a mere reflection of aesthetics and form, it was accompanied by close insights into the work of Beat Haldimann. A short film as a human portrait, all about time, lived values, craftsmanship tradition and creative dedication. The mood of this video and the voice of Beat accompanies the visitor through the website and puts the focus on the creation, the inner drive and the cognitive beauty of the movements.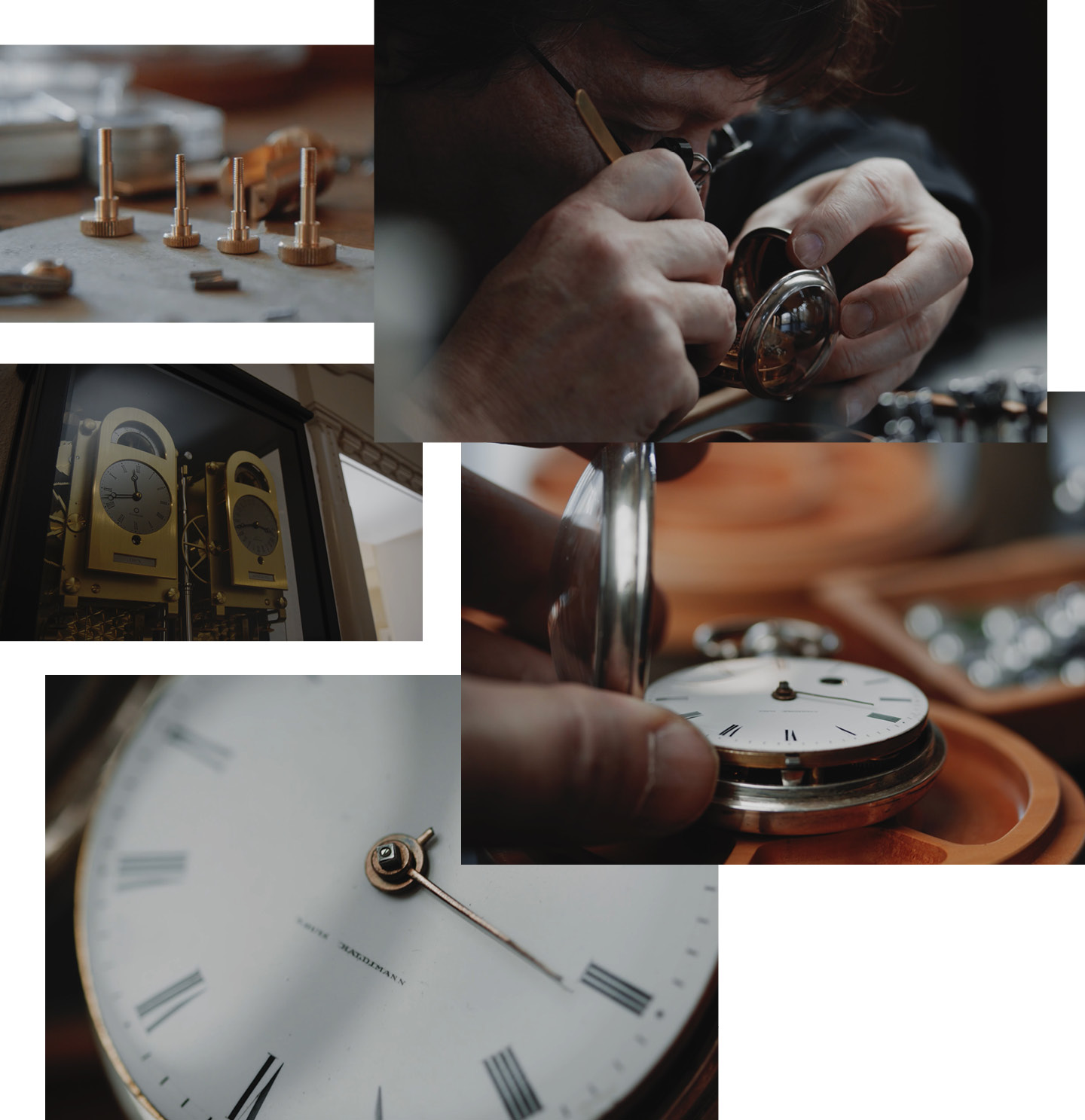 A website where time stands still.
Hustle and bustle is banished from this website.
It is a conscious invitation to engage with Haldimann's values and message. Unabridged and with a demand for precision, visitors slide through a profound examination of time. Through formal beauty and precise handcraft, you can almost feel the tremor of time that these watches evoke.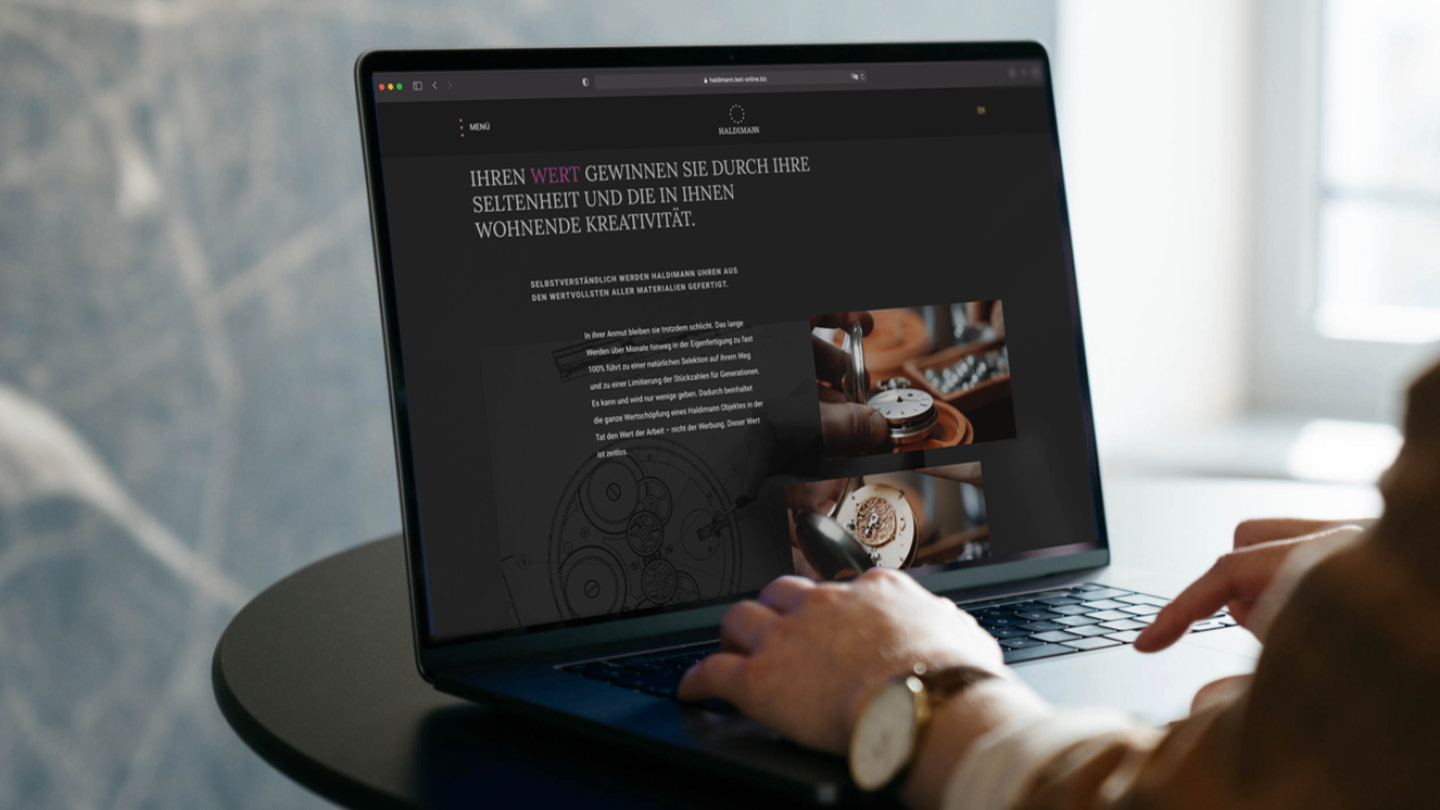 And so product and craft photography, delicate design and the Haldimann narrative join hands in a website that makes you forget time and gives you space to experience the legacy of watchmaking across generations.
With Enigma, we succeeded for the first time in accurately characterizing the innovative potential of Haldimann Horology, Switzerland's oldest family-run watch manufacture, in its consistent complexity with a cutting-edge website. Creative work and goal-oriented management by Enigma led to a result that carries our values out into the wide world in a pioneering perspective.

Beat Haldimann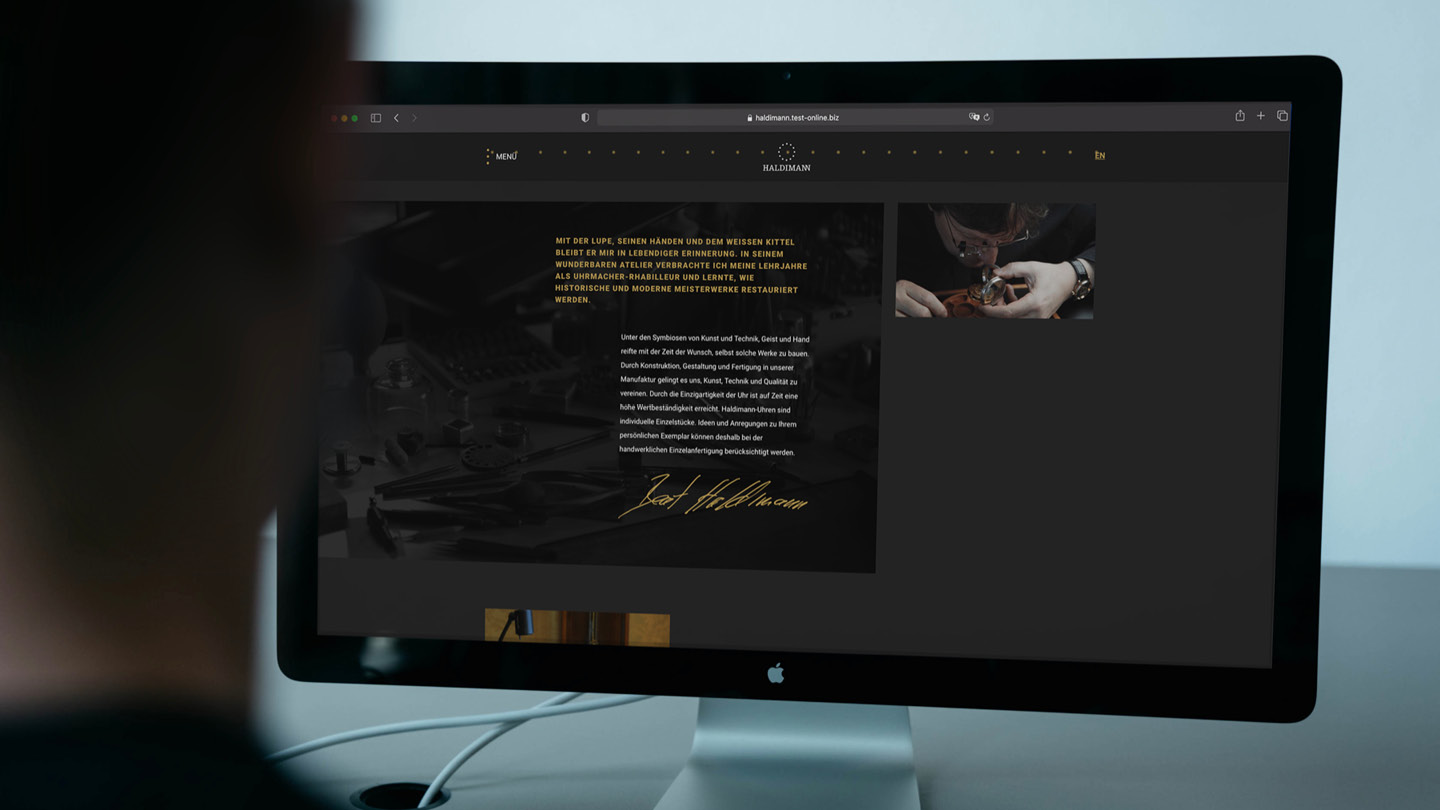 This is what we have achieved for Haldimann
A website as a library of Haldimann's thoughts and values
A branding in harmony with the aesthetics of the Haldimann brand
An image video as an embodiment of Haldimann's mission statement