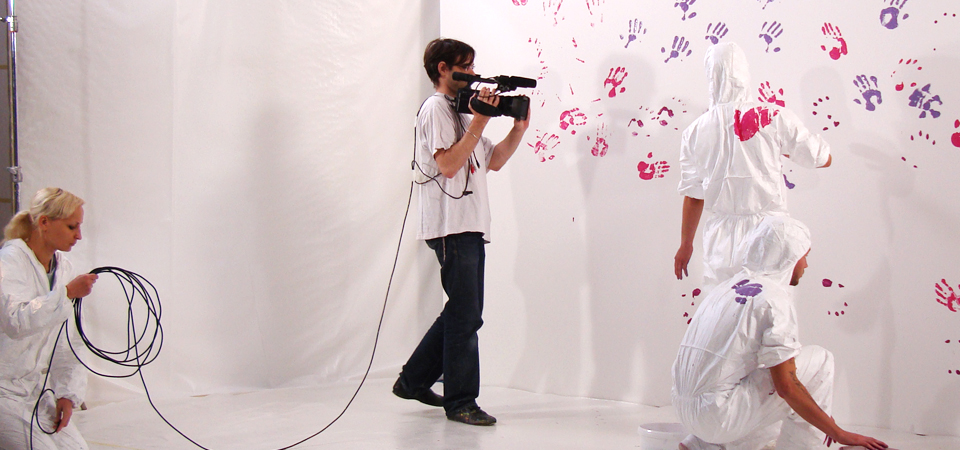 A big online video contest
Gypserie Peinture Genève (GPG)
Enigma Strategy & Branding was chosen by GPG to promote the profession of housepainter toward young trainees, with an online video contest called "pimp my wall".
Ambition
How do you present the job of a housepainter attractively? After the 2009 job fair "Cité des Métiers", our client commissioned us with this task, since young people seem to lose interest in this profession. Our goal was to find the best possible way to present housepainting as a fascinating career for young people who are looking for a creative handicraft.
Action
In order to present a profession creatively and to attract young trainees, we were inspired by the concept "pimp my car" from MTV. We launched an online video contest called "pimp my wall", in which teams of housepainters participated in shooting humorous films about their profession. The only guideline was to "pimp" a wall with a painting technique of their choosing (hands, paintball, etc.)

It took half a day of shooting for each team to produce a film of professional quality. Each film was then posted on a website that was solely dedicated to this competition. Websurfers could vote for their favorite video. We also created a Facebook page for this event so that young people could interact and share "their" project. What is worth noting is that this website came out six months before Facebook added its "like" button! We had to create a similar system so that people could vote!

Two prizes were awarded: one, on behalf of the public, gave a 4-day trip to Berlin to the winning team. The second, on behalf of the "Cité des Métiers" fair, was awarded by a jury of professionals and gave the winning team flip cameras.
Impact
Out of 150 trainees, 50 registered and 40 participated. The passion that was elicited by this project doubled our estimated participation rate!
The videos posted on the website generated a total of 5,755 views and 1,192 votes.
In two months, we counted 3,629 visits on the website, which is about 60 visits a day.