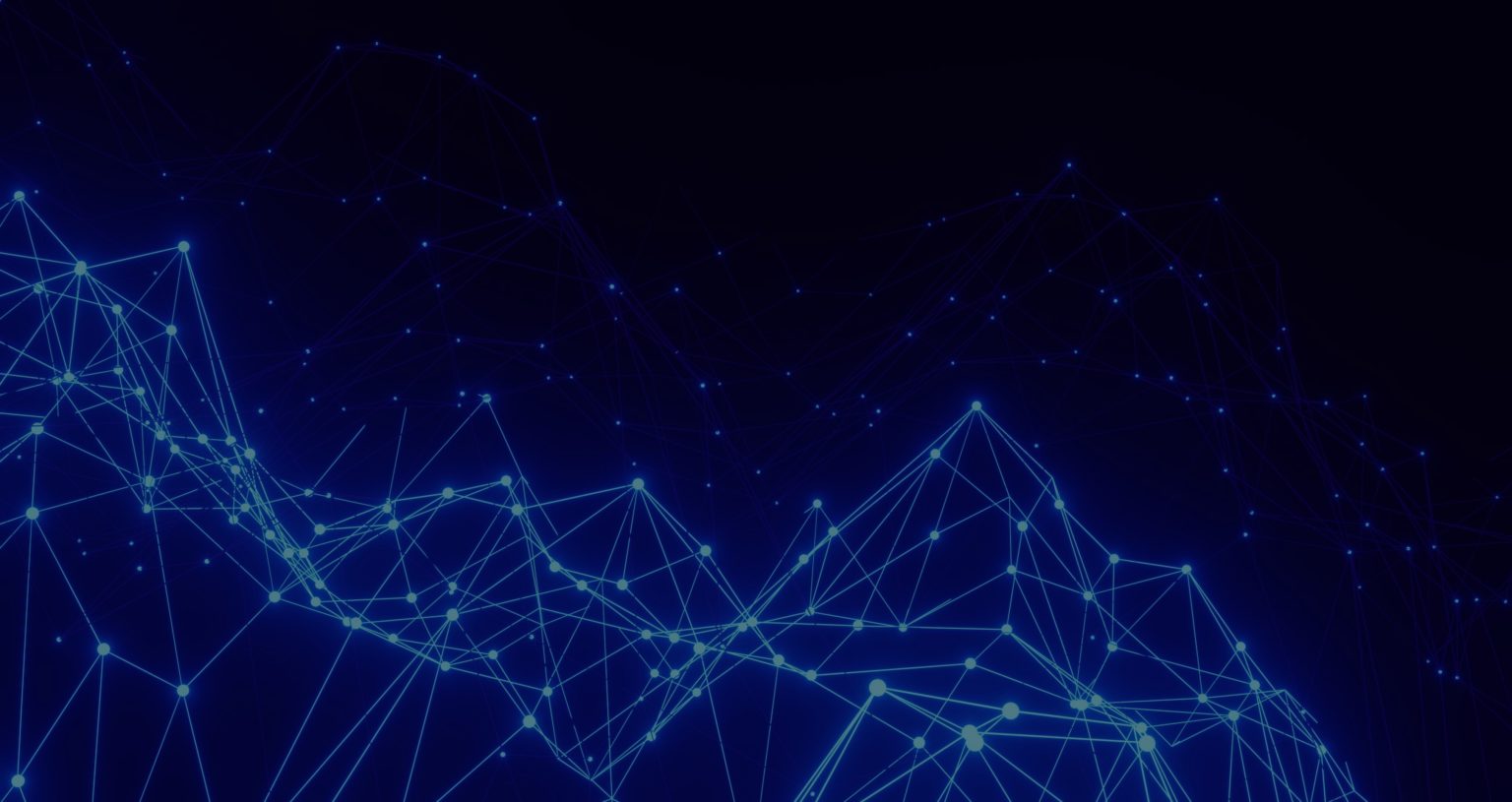 December 12, 2022
More impact with the Google Marketing Platform
To optimize your campaigns, Enigma's campaign managers use the Google Marketing Platform (GMP).
"Data beats opinion" – data is better than opinions, but impact makes data real! This is precisely where the added value of GMP lies. The platform was designed by Google, especially for marketers. You can centrally manage all your campaigns – which are usually monitored separately. You can even monitor search engines besides Google, such as Baidu, Bing, or Yahoo. This is especially useful because the 10% of Swiss people who don't actively use Google, may be part of your target audience.
By having your ad buys all in one place – programmatic, search engines, social networks, banners, and search engine ads, GMP gathers maximum data and gives access to a real overview. This allows us to uncover previously hidden targeting opportunities and expands the potential of your campaigns tenfold. In addition, GMP uses machine learning to continuously improve the results.
First and foremost: Impact (10 to 30% more!)
At what point do campaigns on different channels compete or overlap? Does this overlap maximize your impact or reduce it? GMP allows us to see all of this very precisely.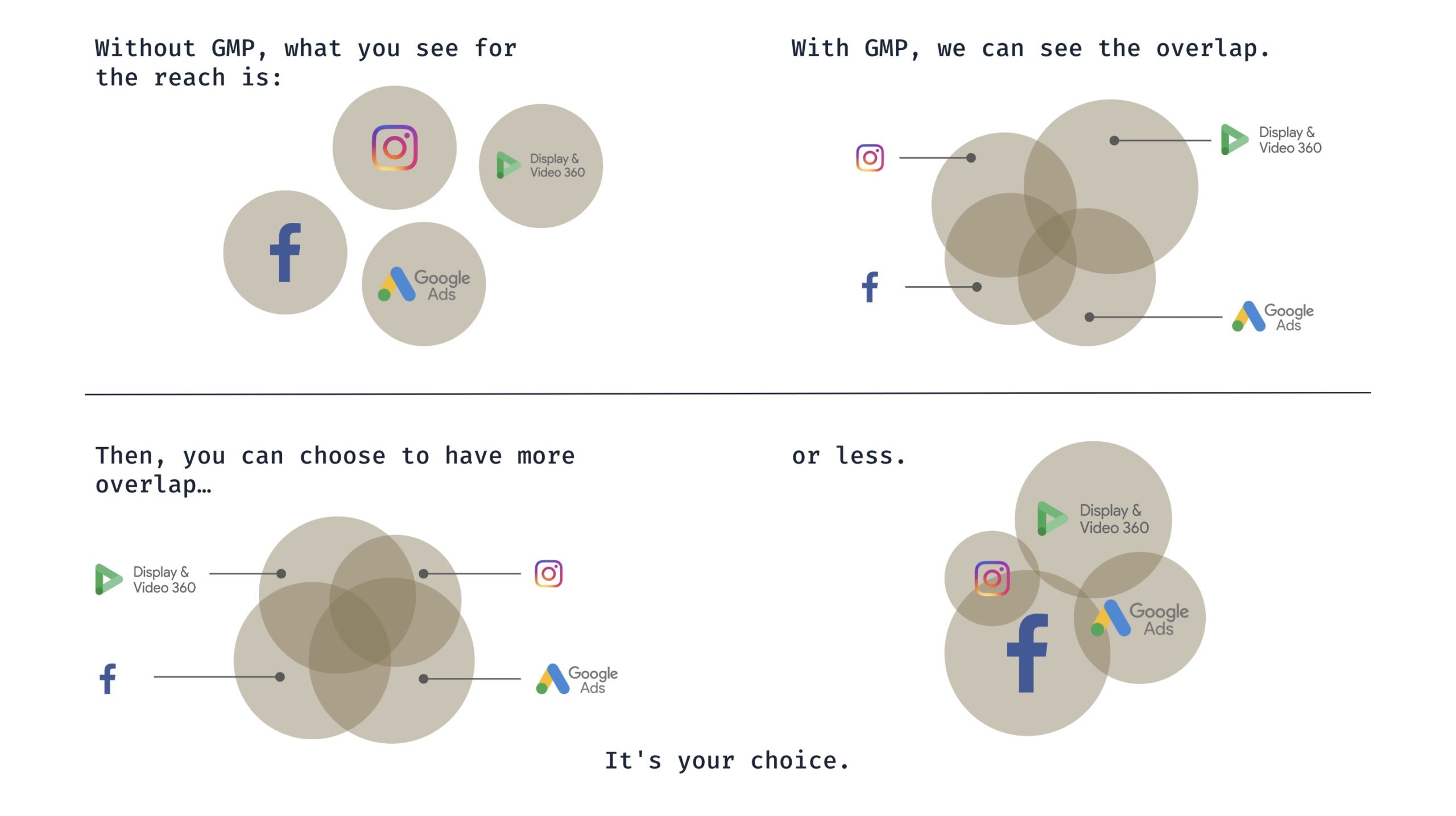 With GMP, overlapping reach to the same audiences do not accumulate – which is usually the case when campaigns are managed on different platforms. This 'calculation flaw' means that the total reach you get may be lower – even if you have actually reached exactly the same number of people. On the other hand, we can decide exactly how many channels will present your message to your audience and optimize your campaigns with this valuable data. Because what matters to us are your results and your impact in terms of sales, leads and traffic, through more effective campaigns than ever before.
Because we can fine-tune campaigns to your objectives almost in real time, we end up with the kind of high-performance cost per click (CPC) and cost per action (CPA) we like. On average, we notice a 10 to 30% improvement in impact.
Keep exploring, keep testing!