Within the context of the popular petition "AHVplus", Enigma developed a viral campaign for the CVP with the goal of creating awareness and moving public opinion to a "NO" with a minimum investment.
Ambition
On 25 September 2016, three federal proposals were put to the vote including the popular petition "AHVplus". The CVP party led a campaign for a NO vote.
In a short concept, Enigma developed possible measures which pursued the campaign objectives and were effective additions to the planned measures. In order to ensure its effectiveness, possible options were proved systematically using A/B testing.
Action
Different ads and stories were tested on Facebook and reactions analyzed with the goal of understanding which arguments move people to interact and which address their emotions.
In the second phase, a concept was designed that matched the story which could provoke the desired reaction.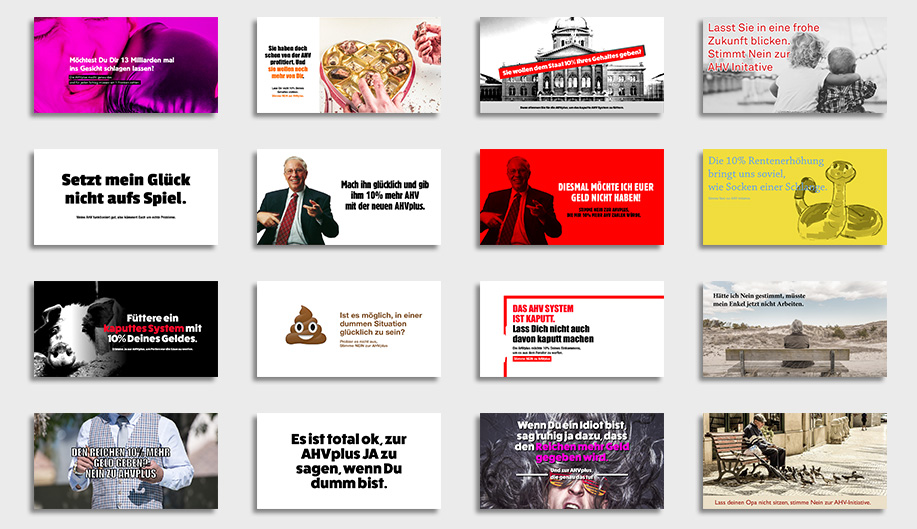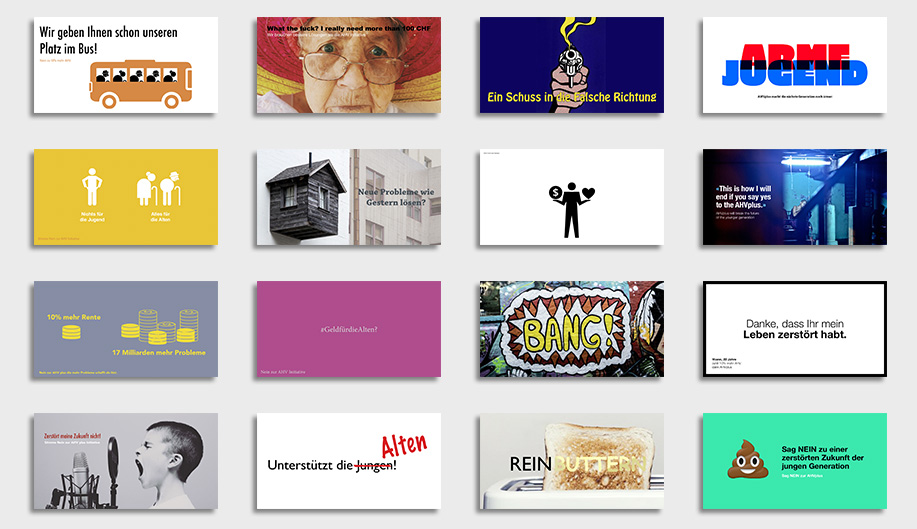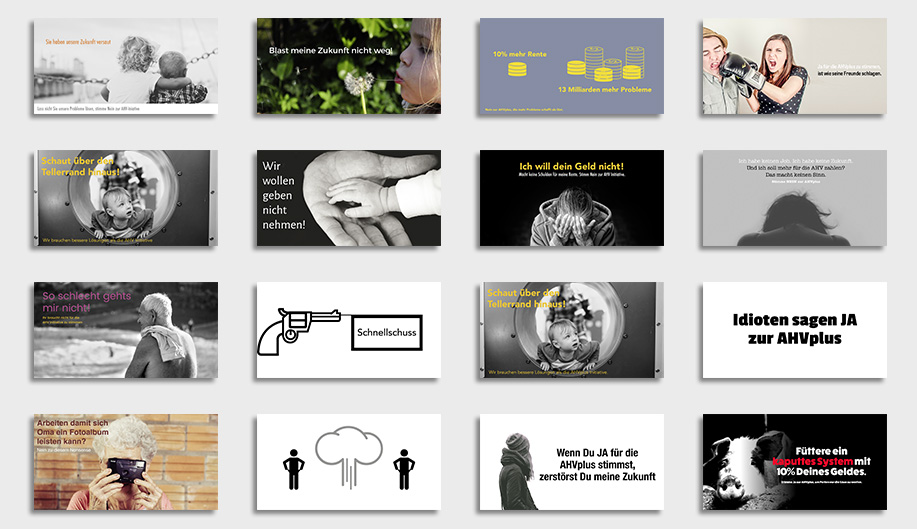 Impact
Enigma developed shortly a story with emotional methodology and a small budget, which was implemented as a part of a viral campaign. Big media players like Blick, TSR and the local media were present at the announced moment and documented and published the campaign. The story was also rapidly spread in the high-circulation free newspaper. The CVP achieved their desired vote result. Enigma's activities were part of the campaign.
Credits
Credits