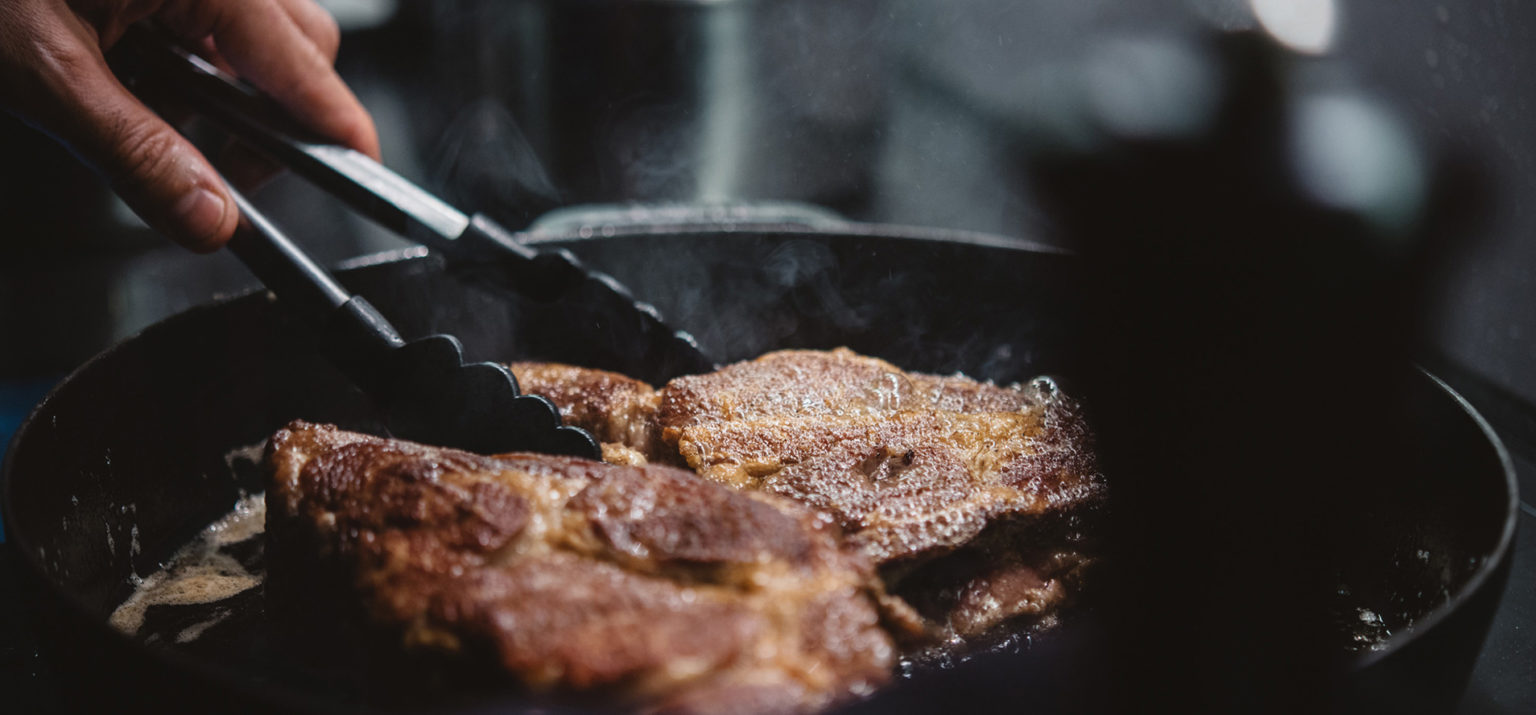 Creating a viral campaign for a secret restaurant
Intensus
Enigma has developed a communication strategy for the launch of Intensus, a secret-location restaurant in Geneva. At the center of the project was increasing buzz and interest among fellow foodies by creating visual contents and a micro viral campaign in a record time.
Ambition
Enigma's goal for Intensus was to generate bookings and buzz around a restaurant without revealing its location and keep the mystery.
Actions
Social media
To generate a high level of engagement, daily instagram posts were published, targeting a defined audience and community by tracking hashtags, competitors and influencers.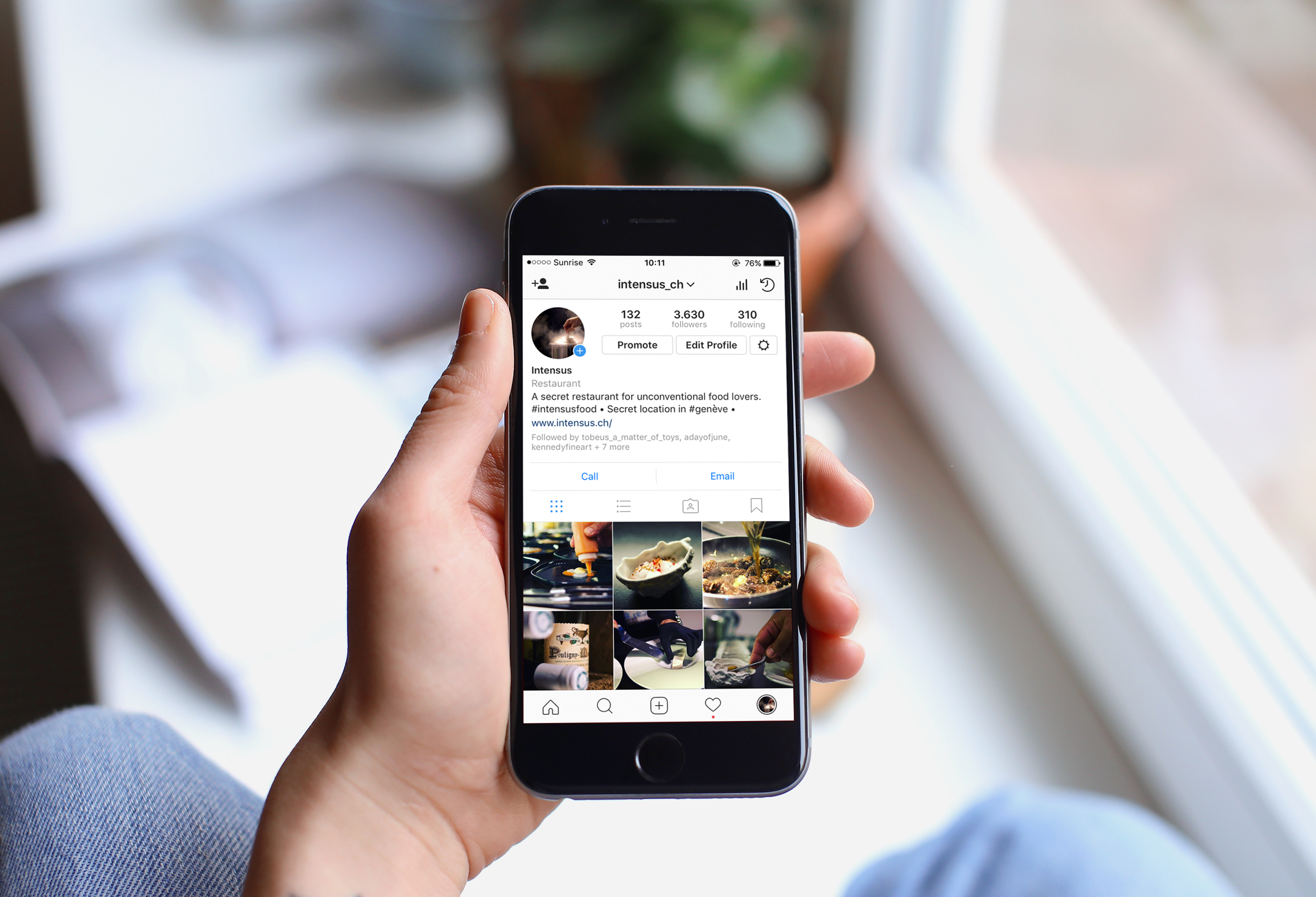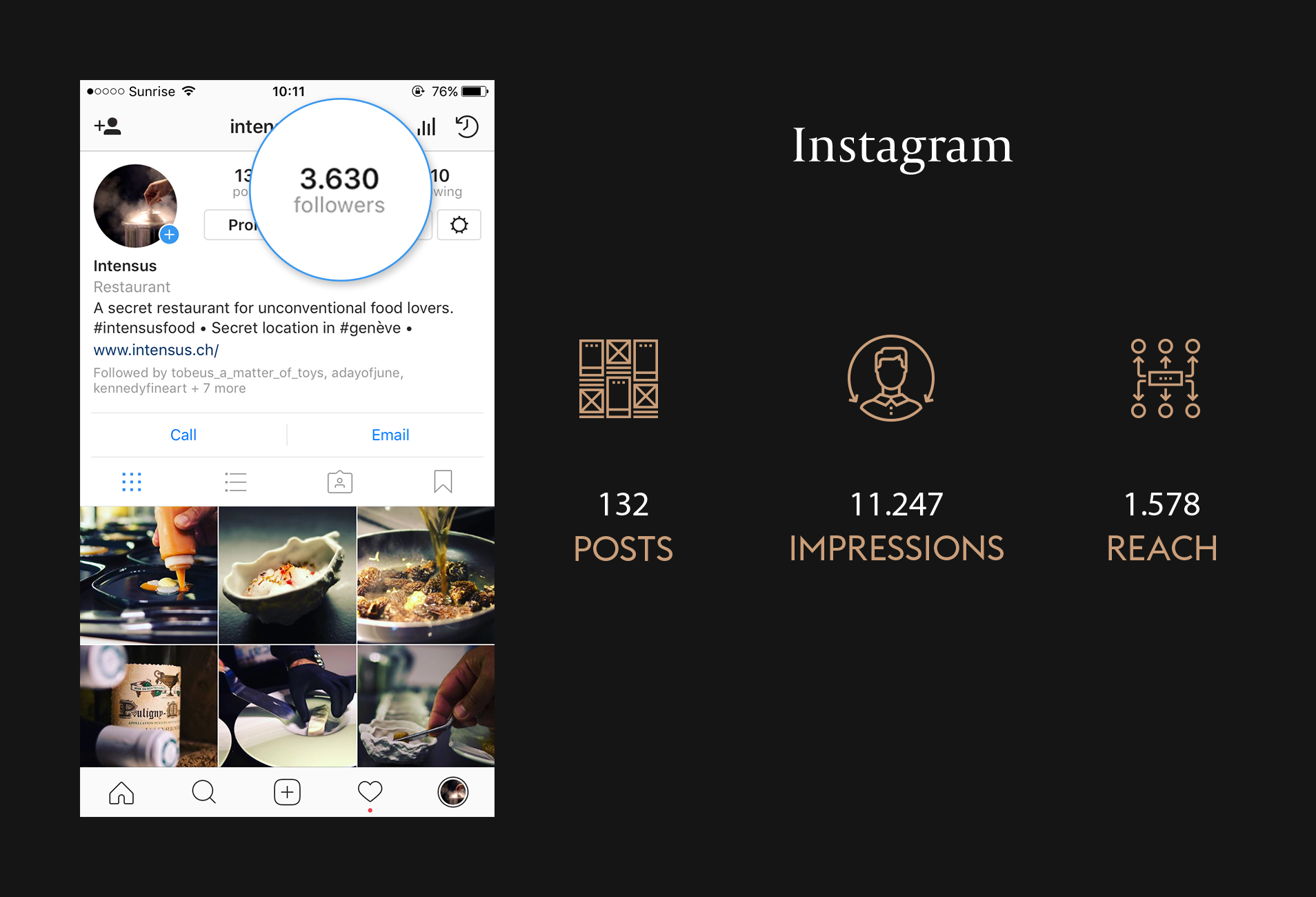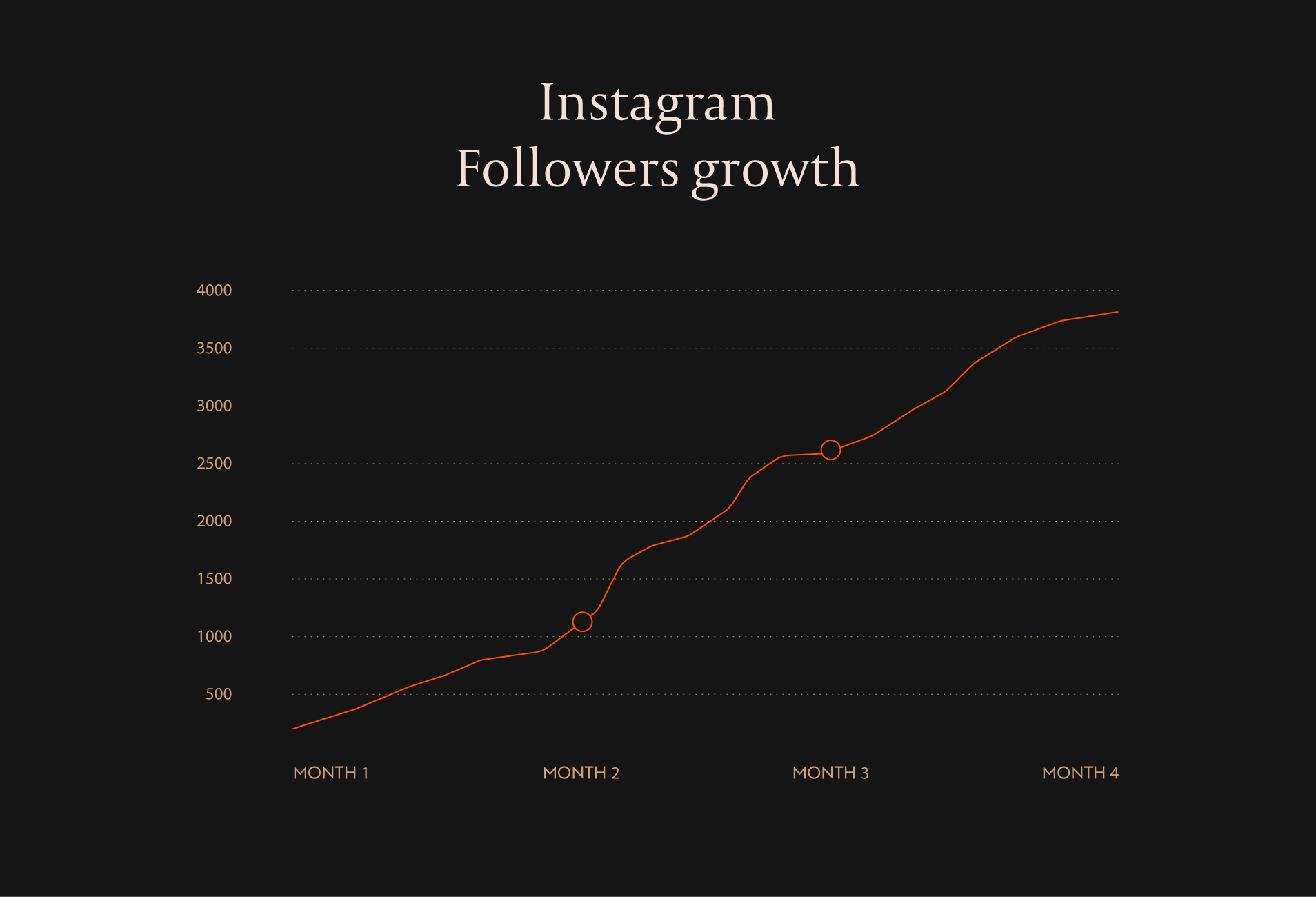 Trip Advisor
Enigma then built bridges with other communications tools, elevating the Intensus online presence and enhancing the brand through a Trip Advisor page where within two months the restaurant obtained more than 30 five stars reviews and its position skyrocketed to the 15 best Fine Dining restaurants in Geneva.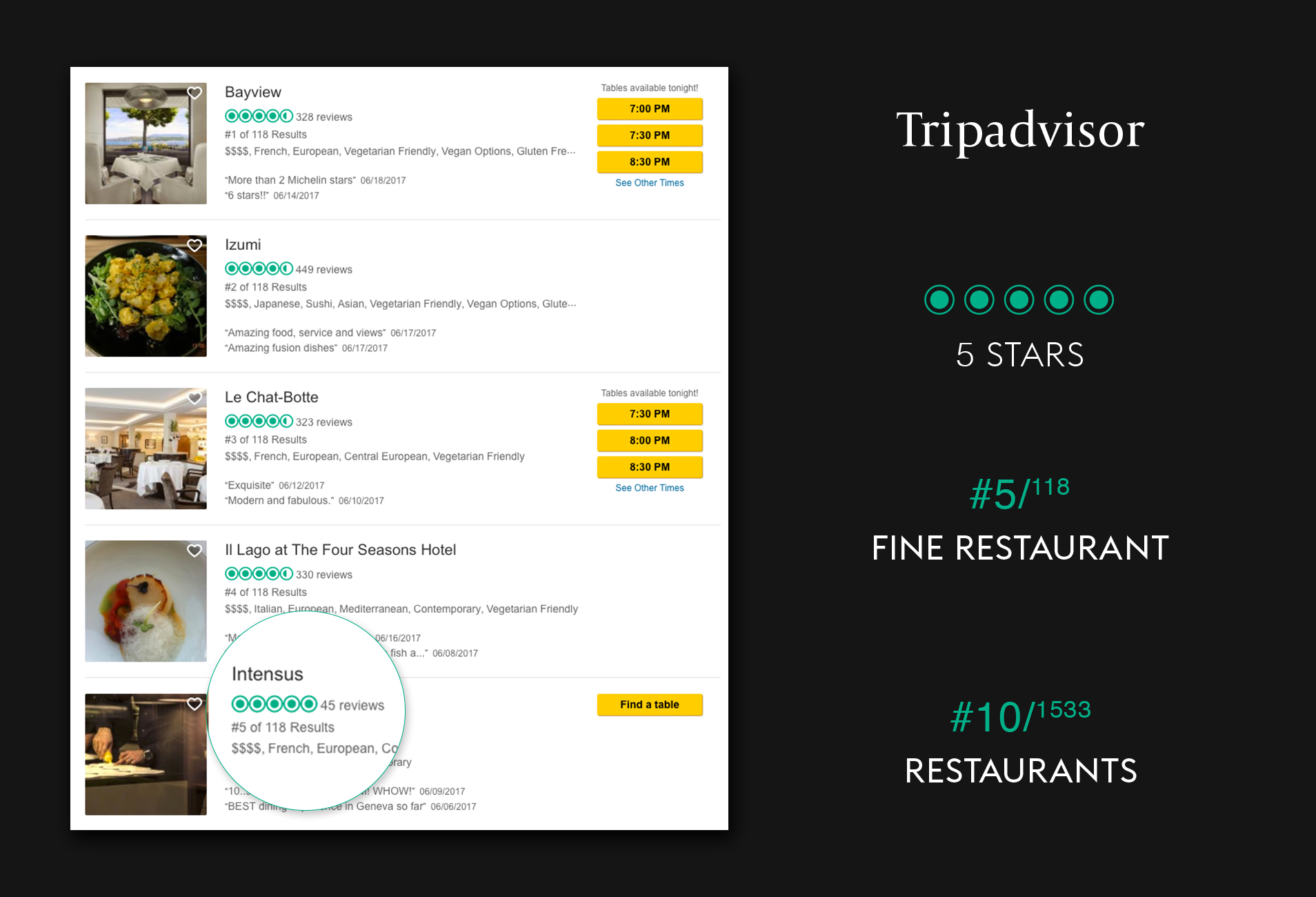 Google
Google maps actions were also set up, allowing the audience to contribute building a reliable and solid web presence made of comments, pictures and information.
Website
As a strategy for the restaurant's launch, Enigma proposed a one-page website designed to discover the Intensus experience and be able to request a reservation.

Enigma took over the website newsletter, generating personal invitations to book and increase availability for subscribers.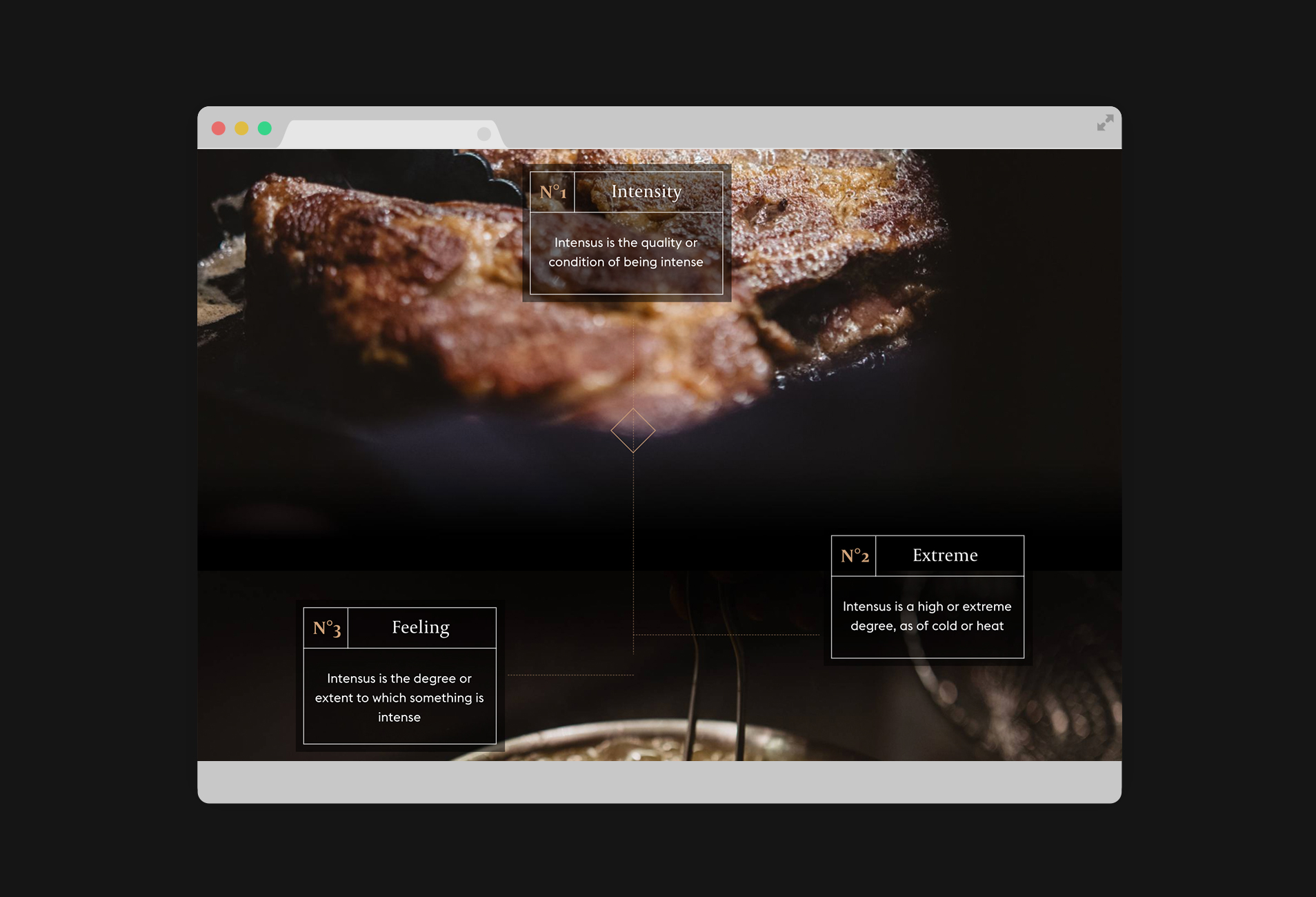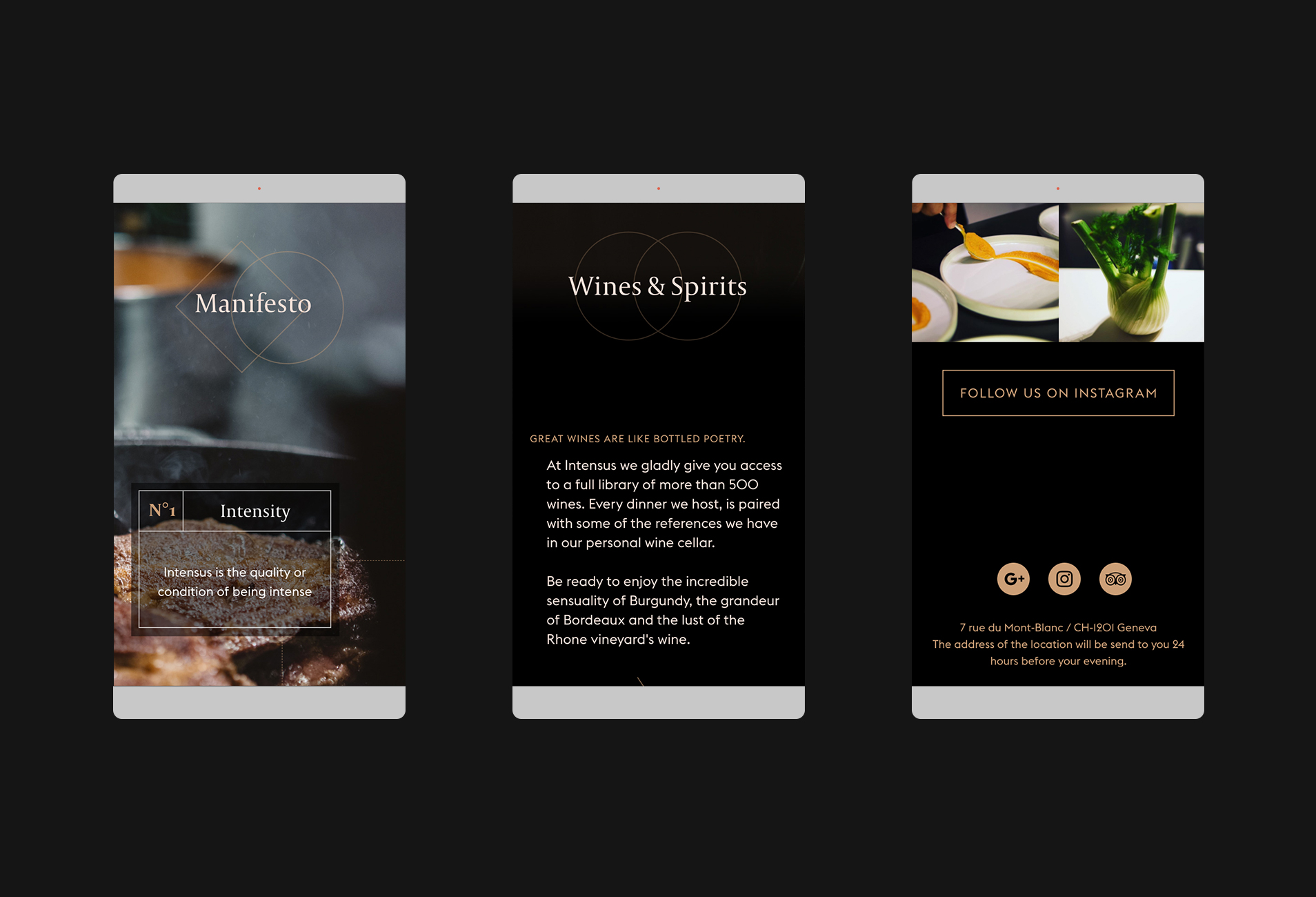 Photo Art Direction and Video creation
As part of the communication strategy, Intensus, intentionally, never shown final dishes, teasing and challenging the future customer to seize the moment and enjoy the real experience. The art direction went accordingly to help unify the visual identity across all media channels.

To let the audience virtually taste a bit of Intensus, Enigma directed and created a short movie teaser, where classic music alternates to metal with the same savoir-faire that leads the kitchen and the restaurant during a night at Intensus.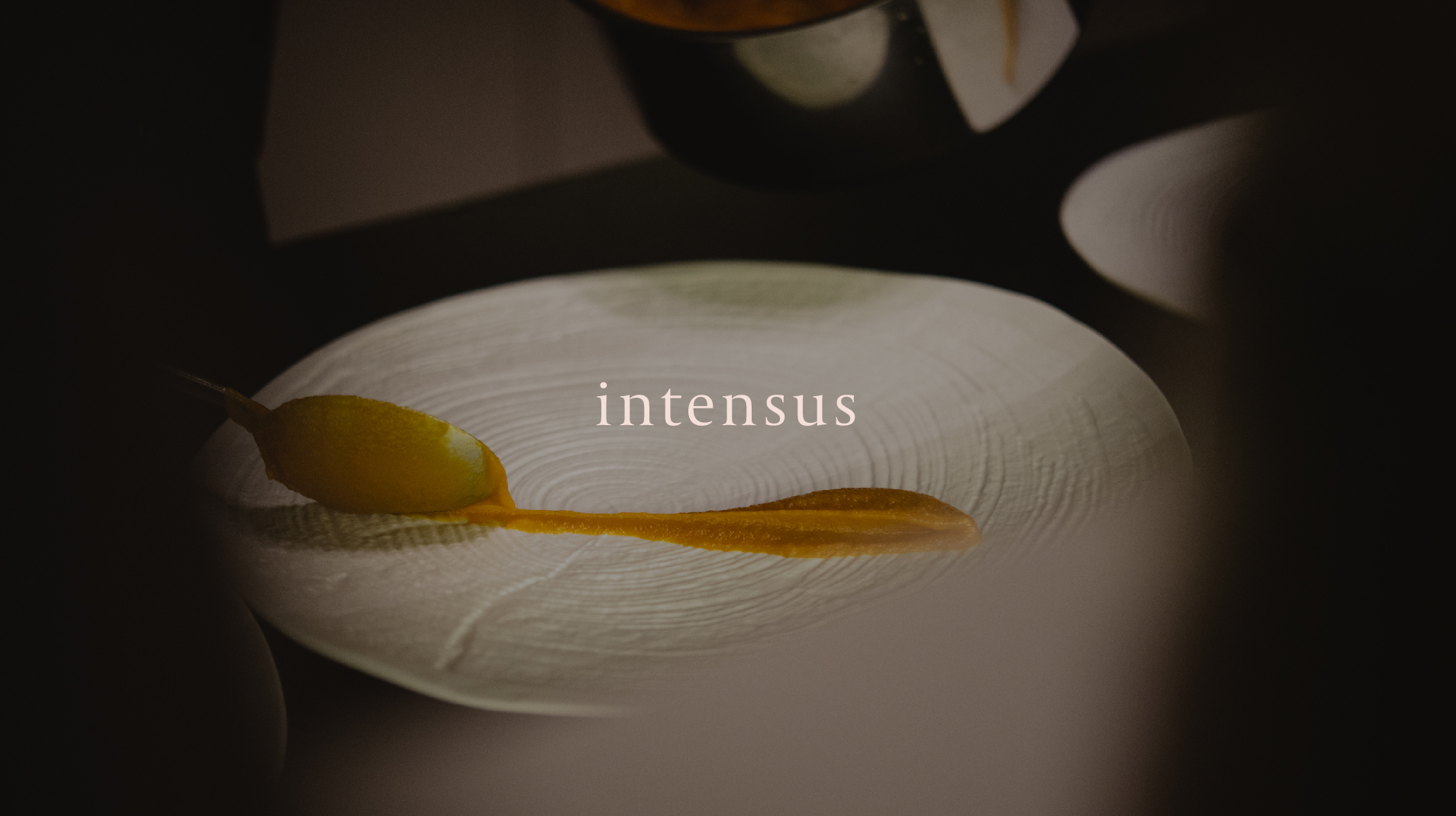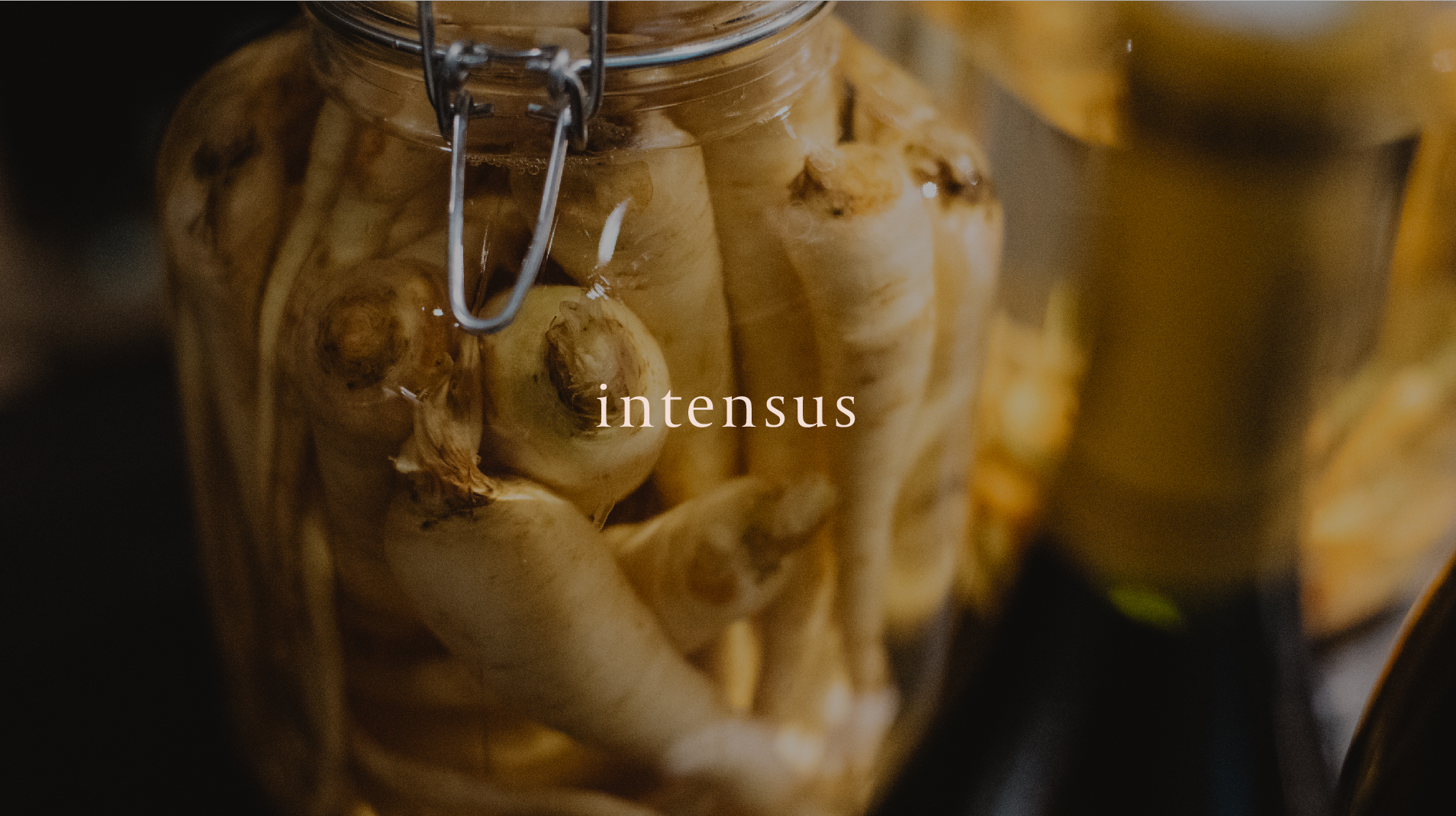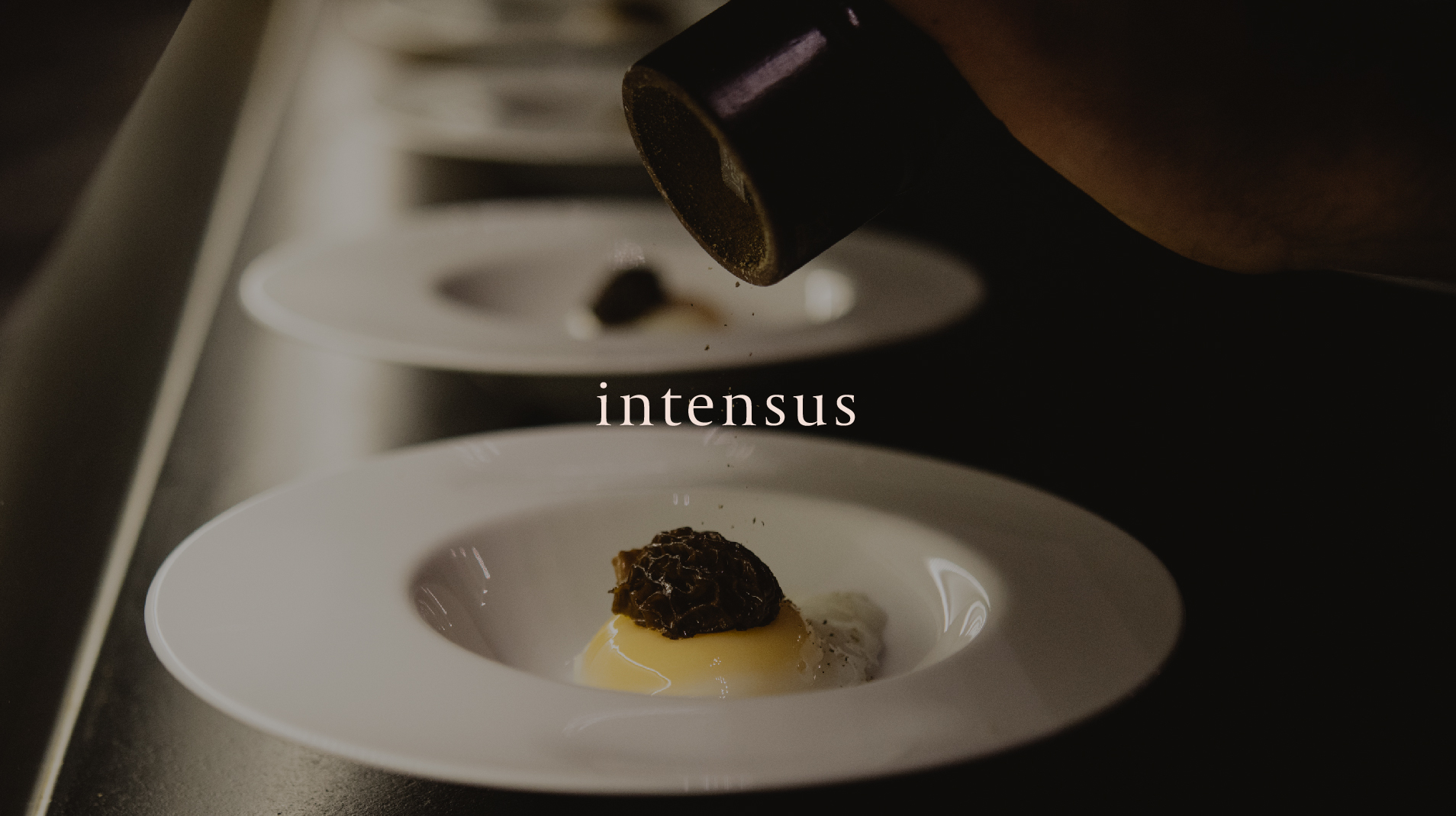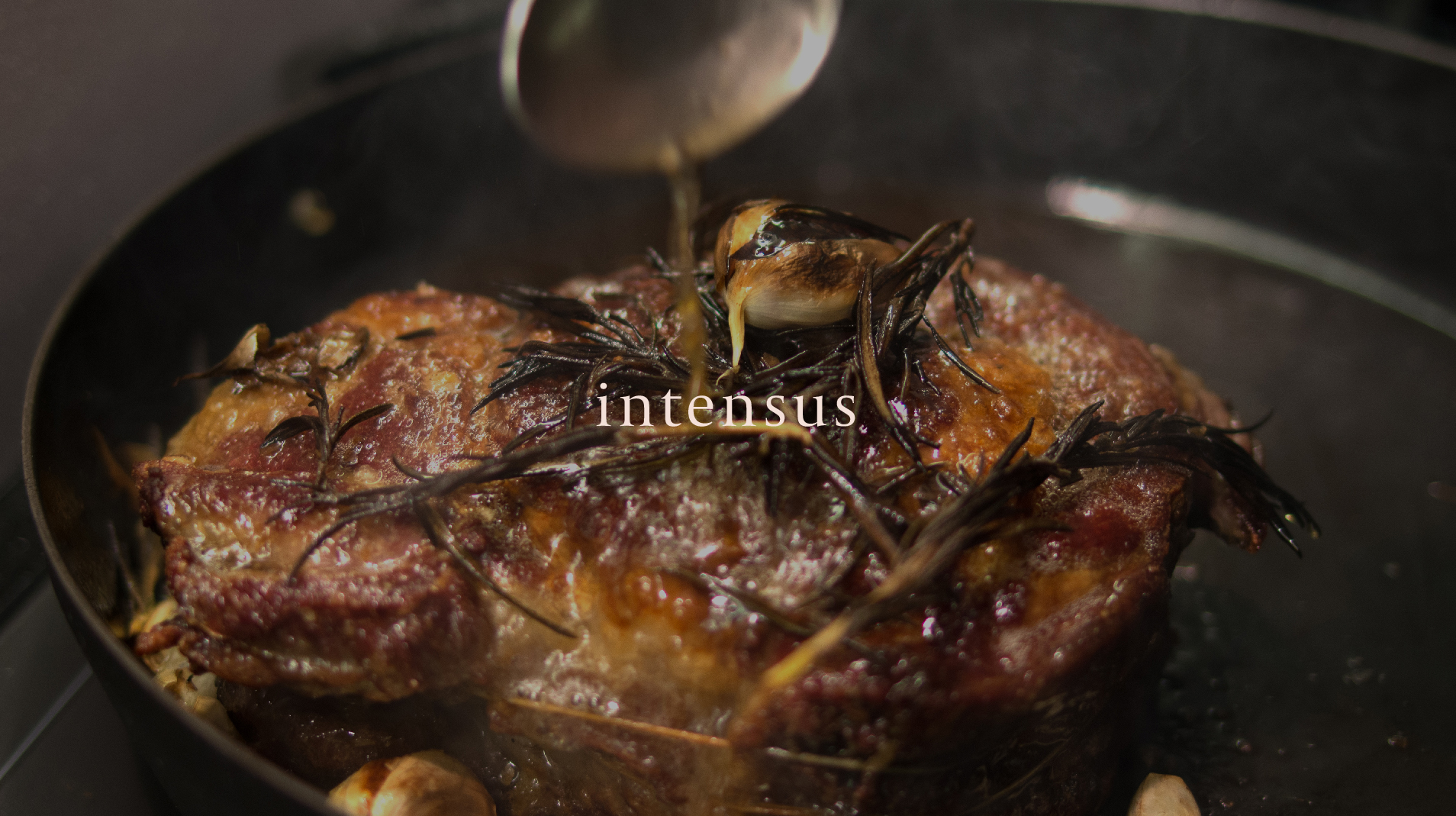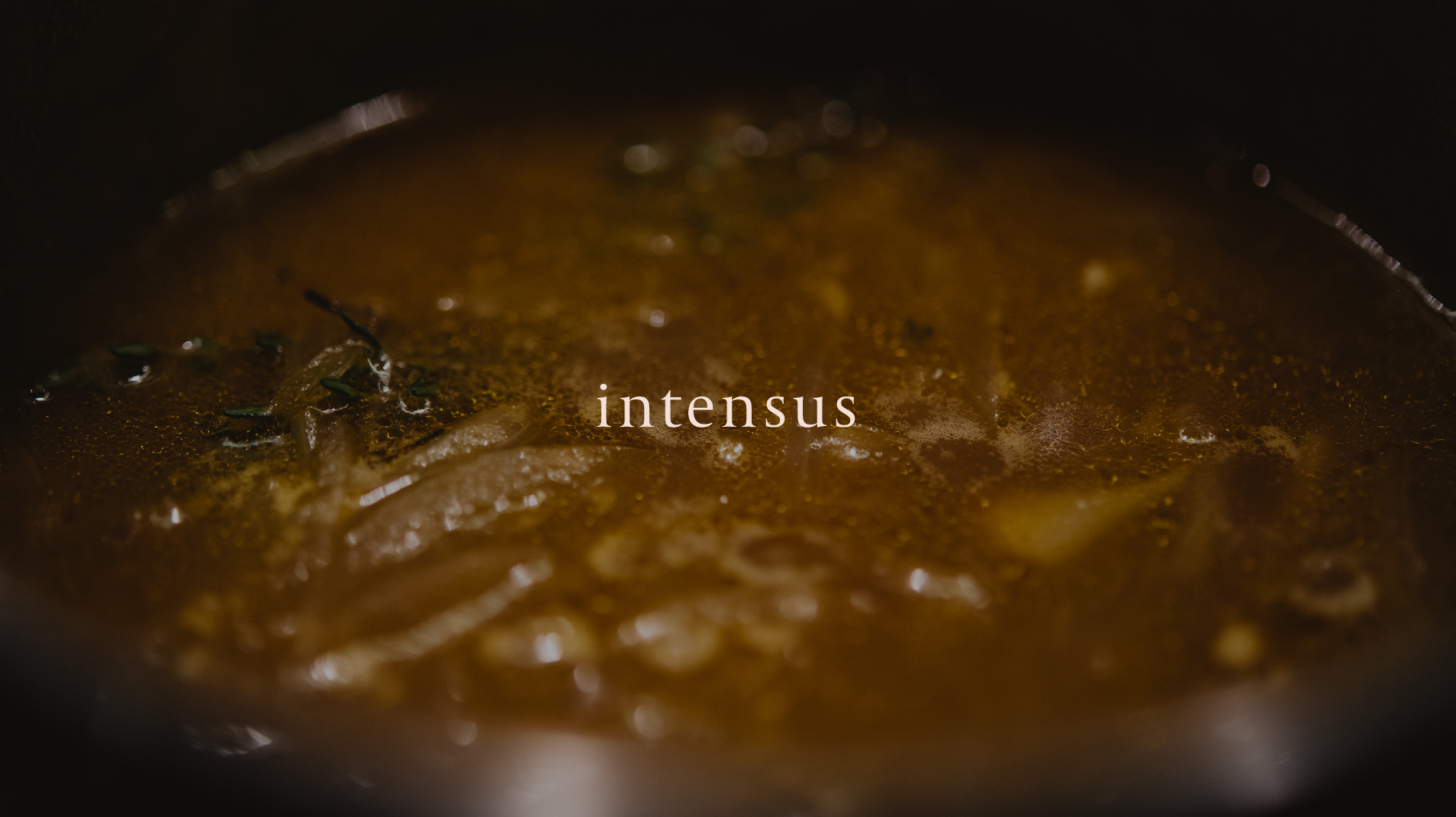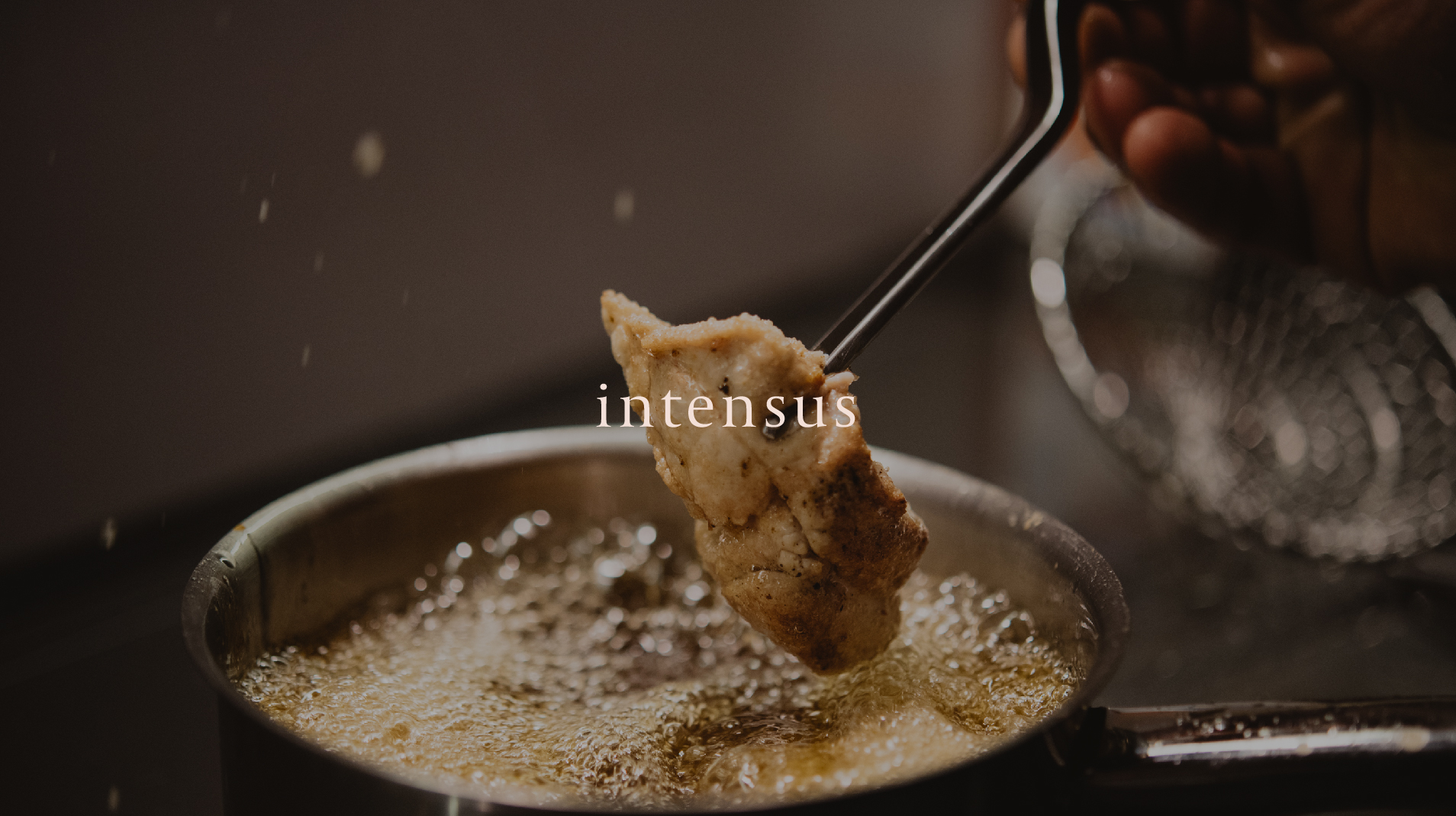 Impact
An effective and emotionally-driven marketing campaign proved to be the secret sauce: Intensus is currently fully booked for the next three months and it's still receiving positive reviews and reservations.

The instagram campaign is still on-going and its crowd keeps supporting our contents, making this campaign a delicious success.