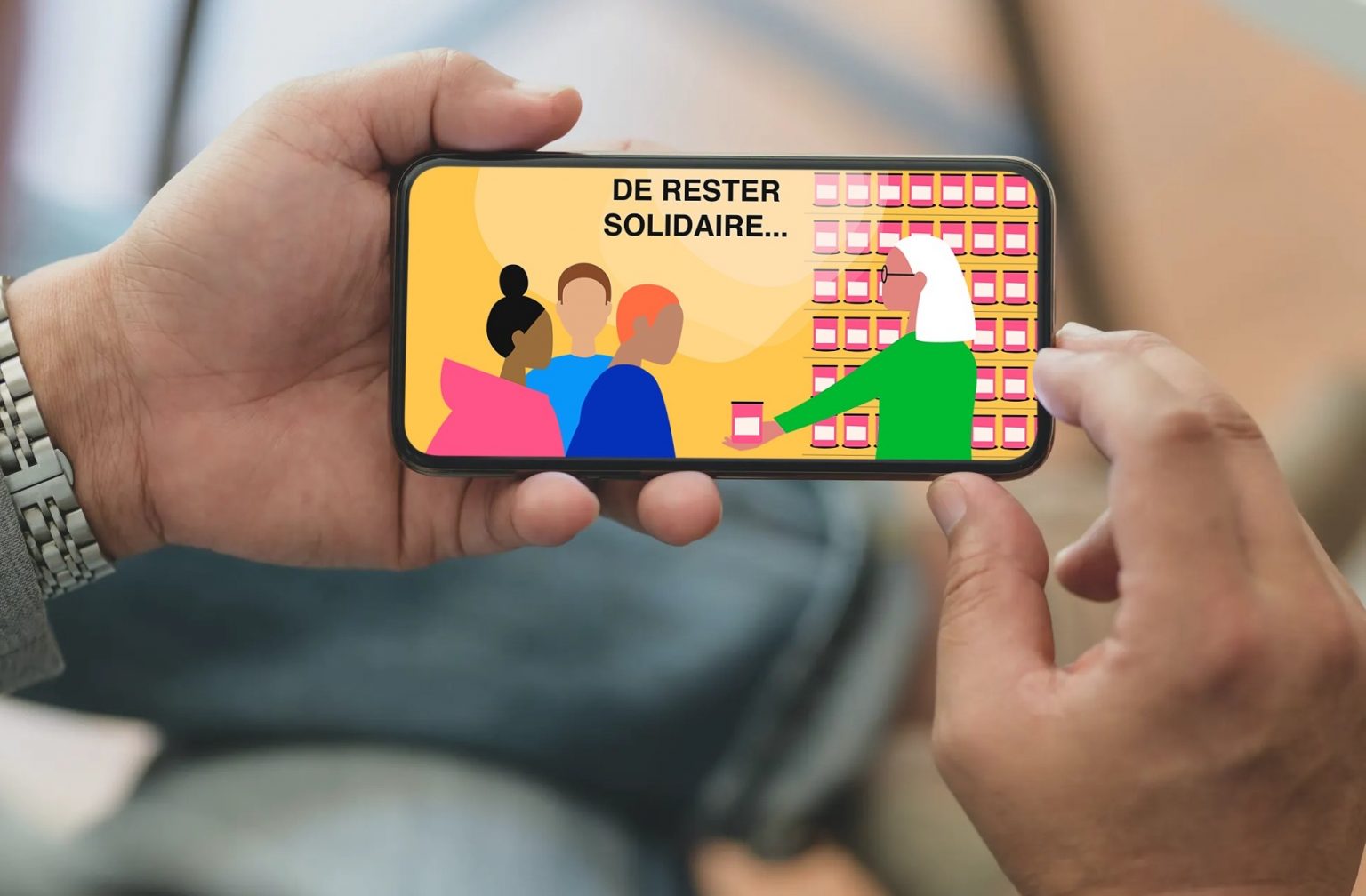 Communicate a complex topic in a simple way
santésuisse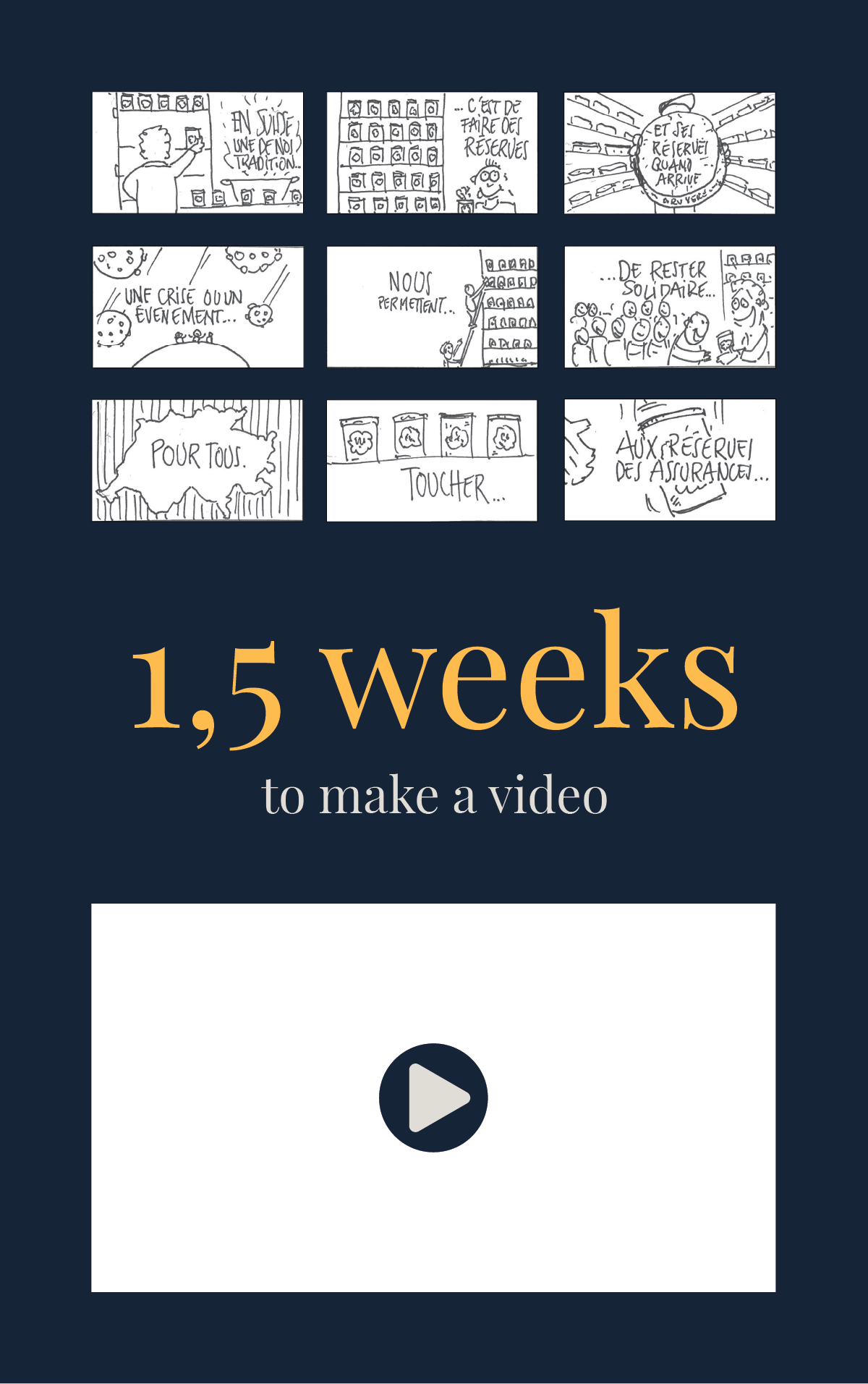 The Swiss healthcare system is one of the best in the world. It is based on solidarity between insured persons and health insurers. One of the cornerstones of solidarity is the creation of reserves on the part of the health insurers to enable all insured persons to receive basic medical care in the event of a crisis. The federal government wants to reduce these reserves. santésuisse, the leading association of health insurers in Switzerland, clearly opposes the Federal Council's decisions and would like to actively communicate this.
Ambition
Health insurance reserves belong to the insured and amount to 3 to 4 monthly premiums per policyholder. These reserves are necessary to maintain the quality of care provided by the Swiss healthcare system in the event of a crisis or incident. santésuisse therefore wanted to highlight this very complex topic and its importance in a way that's easily accessible and understandable for everyone.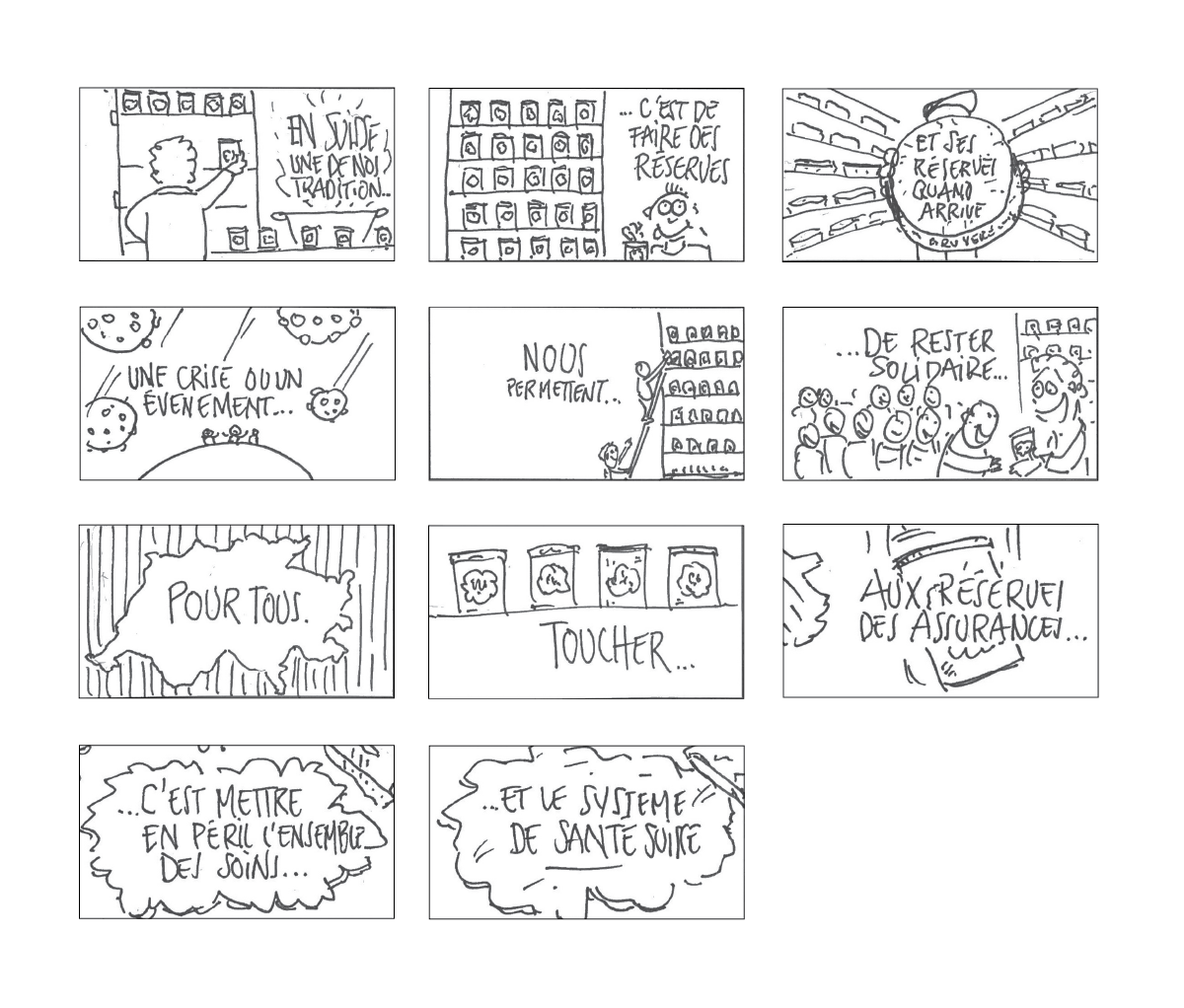 Action
As the human brain processes visual information faster and more sustainably, it quickly became clear that a video was the best choice. The challenge was however, to communicate this complex matter in a spot which lasts only 30 seconds. Enigma developed a script and storyboard in all three national languages, as well as a matching graphic style and detailed design. The whole production from script to animation and finally the release of the three videos was accomplished in only one and a half weeks. And to top it all off we set up a Twitter campaign that went live within 24h, to spread the video for the first time.
Impact
Within a very short amount of time santésuisse received an animated video in all three national languages and a Twitter campaign to spread it. The campaign was short with a very specific target audience. With 1.18% it reached a great interaction rate for Twitter and the average view time lies at 55% which proves that the video is understandable on the one hand and visually appealing to watch on the other. The campaign also provides a qualitative data set for further campaigns and retargeting with the videos.