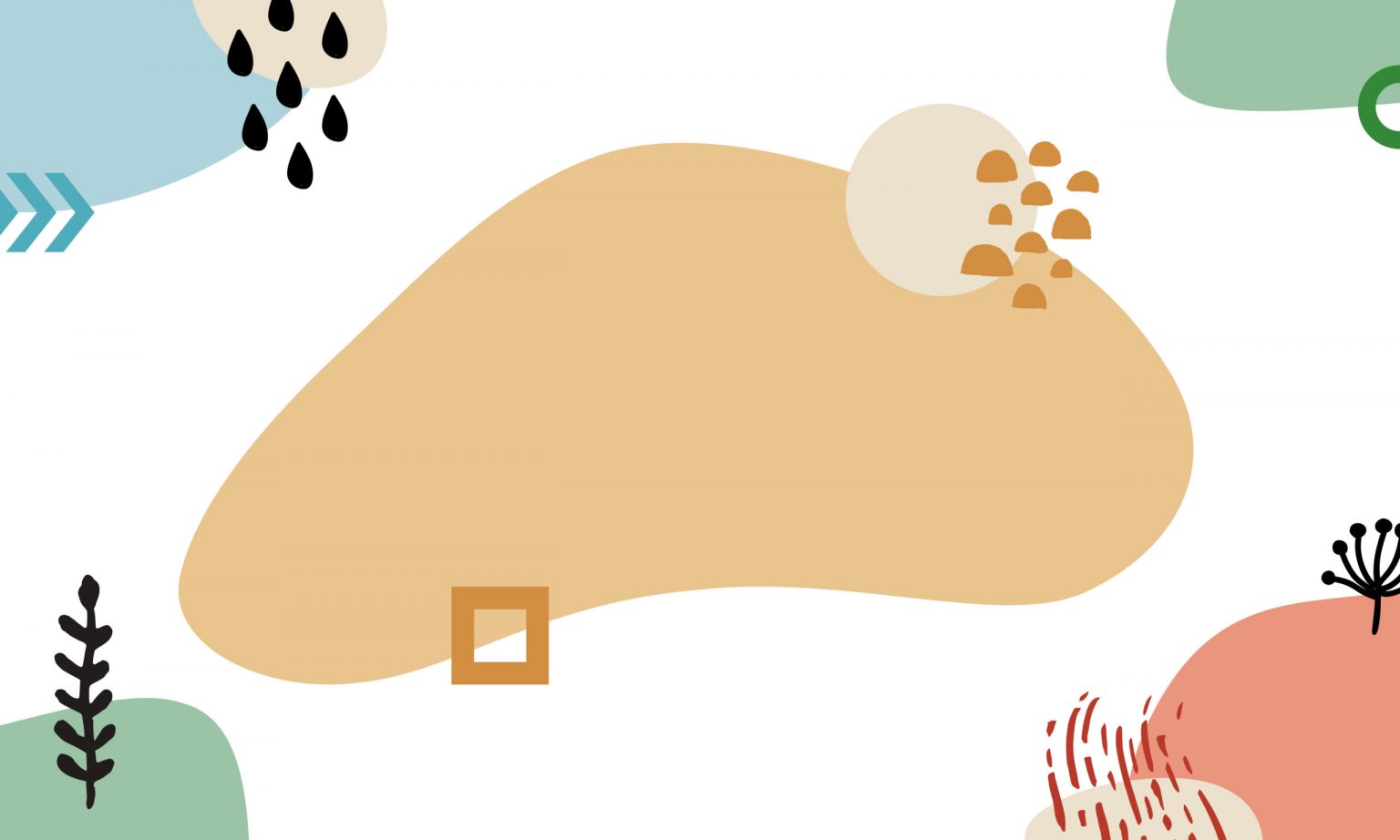 A hotel rebranding to adjust to a new market situation
Hotel Everness
The hotel industry is undergoing deep changes. In Switzerland, especially in the Lake of Geneva region, competition is increasing with the arrival of several new hotels providing thousands of additional rooms. And existing actors need to adapt to this new situation. Enigma supported one of these existing actors, the Chavannes-de-Bogis hotel, in its transformation. This bold move included the strategic choice to leave a major hotel group, the financing of large-scale renovation projects, the creation of a new brand, and the transition from 3 to 4 stars.
Ambition
Chavannes-de-Bogis Hotel has gone through a major physical and service-oriented transformation to redefine their customer experience. This experience can be manifold since the hotel has nearly 200 rooms and also includes a restaurant, several conference and reception rooms, a sports center and a wellness area. Such a metamorphosis inevitably has consequences for the brand and involves strong strategic choices to stay in touch with the latest market developments.
Action
A marketing plan with a Performance Strategy System

The project began with a detailed analysis of the hotel sector in Switzerland and worldwide. This exploration of the major trends has highlighted the need for a hotel to offer an authentic and memorable stay in order to keep up with the expectations fostered by new actors like Airbnb and boutique hotels.

The management followed our recommendation to exit the Best Western group. This brand did not allow the hotel to highlight its local heritage and specific advantages.

Positioning with Creative Footprint

We applied our Creative Footprint methodology to define the brand's personality, strategic narrative and communication objectives. This approach required a series of workshops organized with the hotel's teams, management and board of directors, who were very involved.

The final concept is based on Switzerland, considered not only as a territory but also as a culture and art of living.

This approach is embodied in a variety of ways in the hotel's various services. The restaurant, for example, offers revisited and updated local dishes, accompanied by a selection of wines carefully picked from all over Switzerland… and Switzerland only.

The tone of voice used is intended to be familiar and accessible, with a touch of humor and Swissness: the "tout de bon" or "Grüezi" punctuate conversations that revolve around concepts such as "landmark of terroirists" or "extremists of taste".
Naming
The new name of the hotel, Everness Hotel & Resort, is a creation. In this context, Everness stands for continuity, attachment to a preserved place. The name reflects the desire to offer visitors a small moment of eternity in a preserved place, where life is good.

Everness defines itself as the warm and gourmet Swiss hotel, close to everything but the city's disturbances.

Visual design concept
It was essential to develop a visual concept that would reflect the hotel itself, but also the transformations that have been going on in the past two years. The keywords that guided the development of the graphic language were "surprising, emotional & relaxed".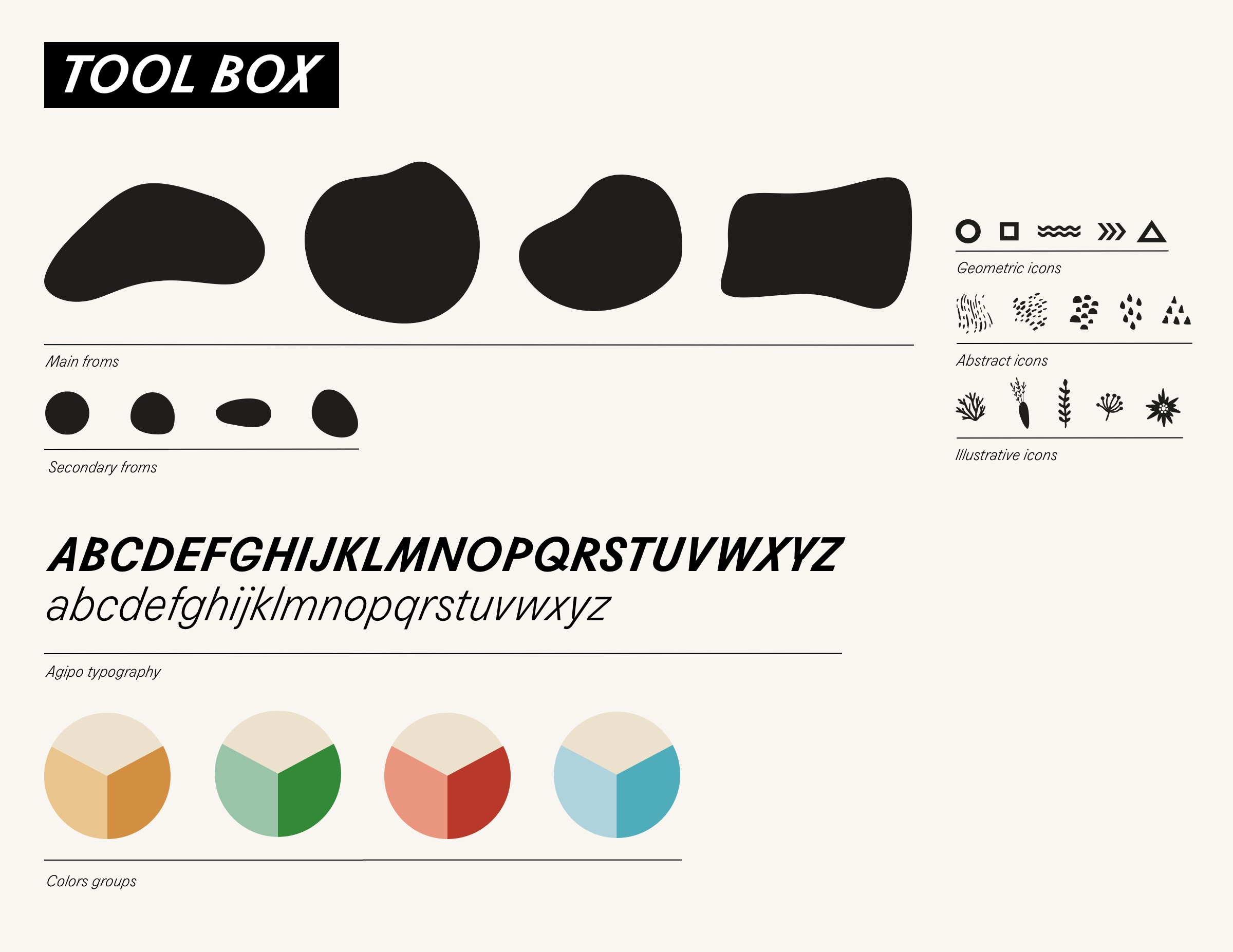 The visual concept is developed as a toolbox containing different graphic elements. These can be combined or assembled to create visual universes that can be found throughout the hotel.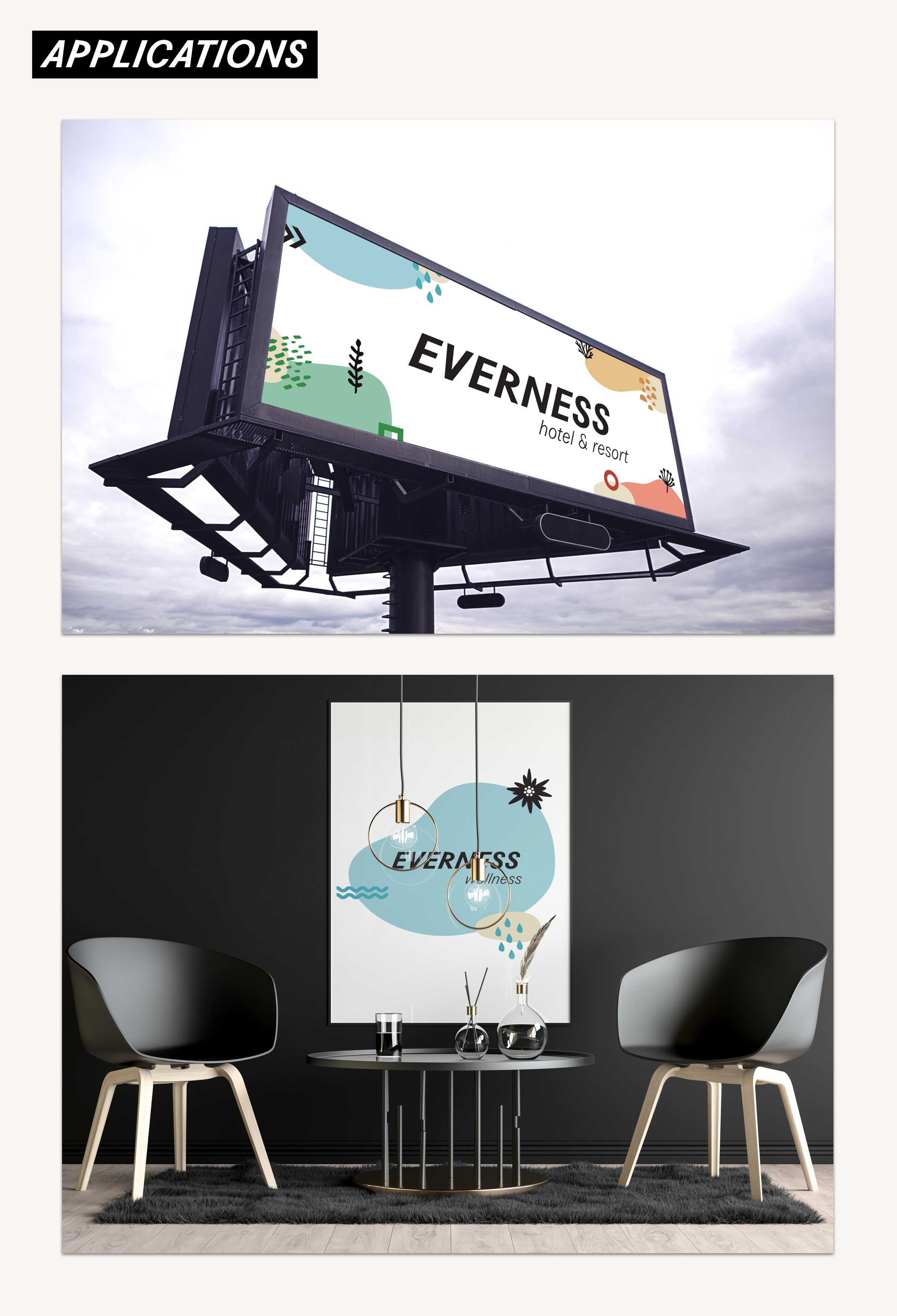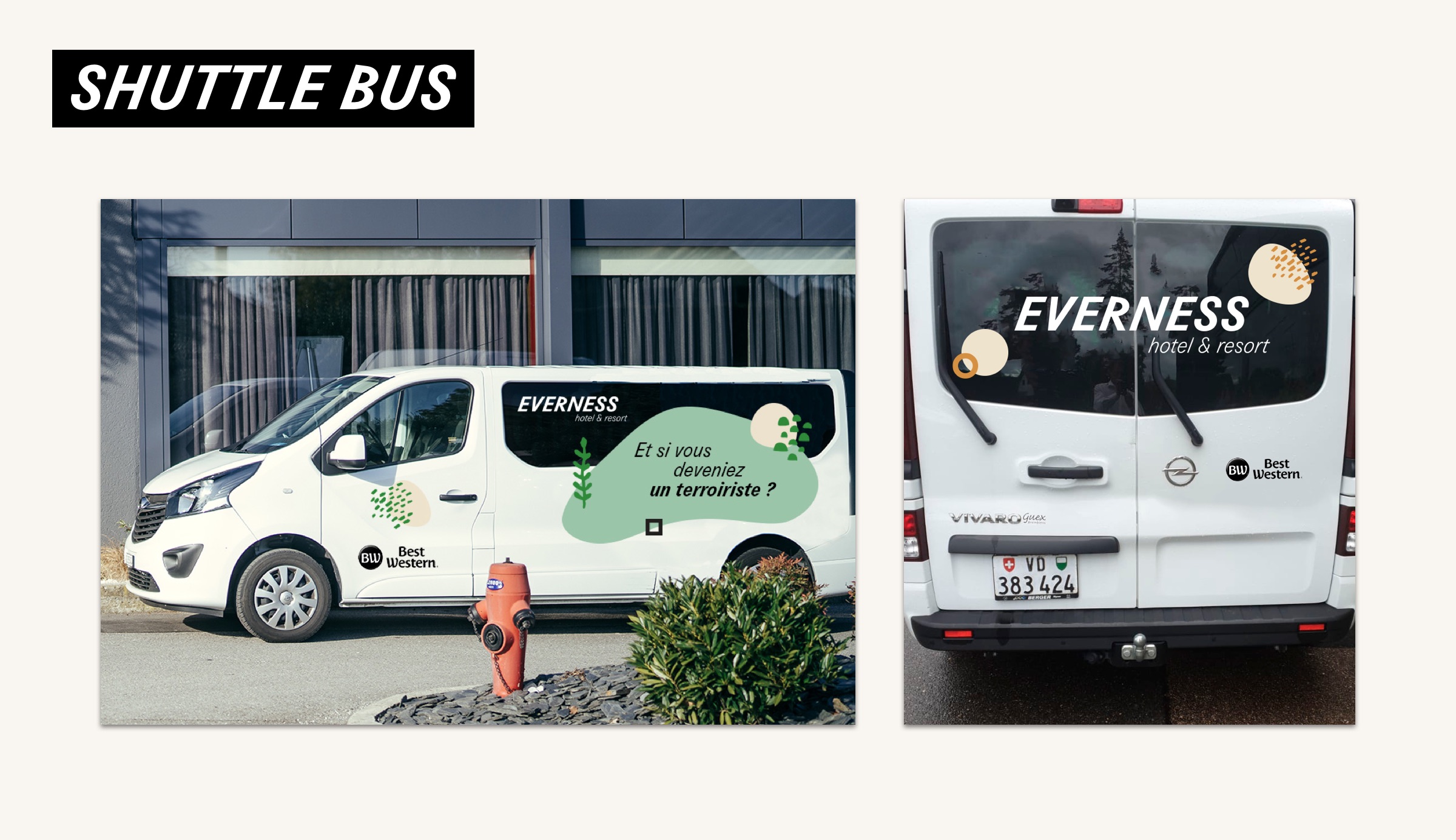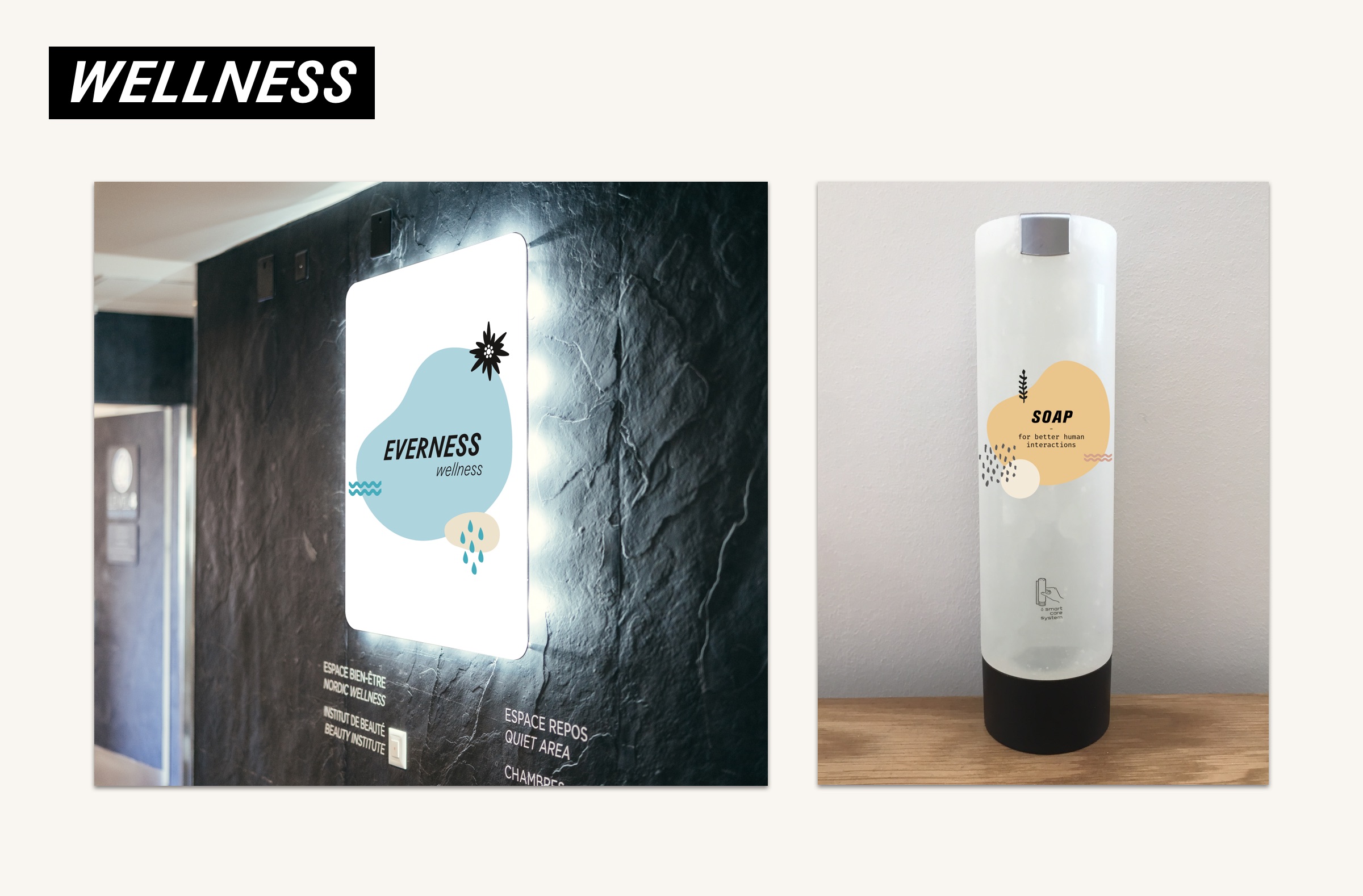 This visual universe was applied to the new website, promotional material such as brochures and flyers, as well as the hotel's signage.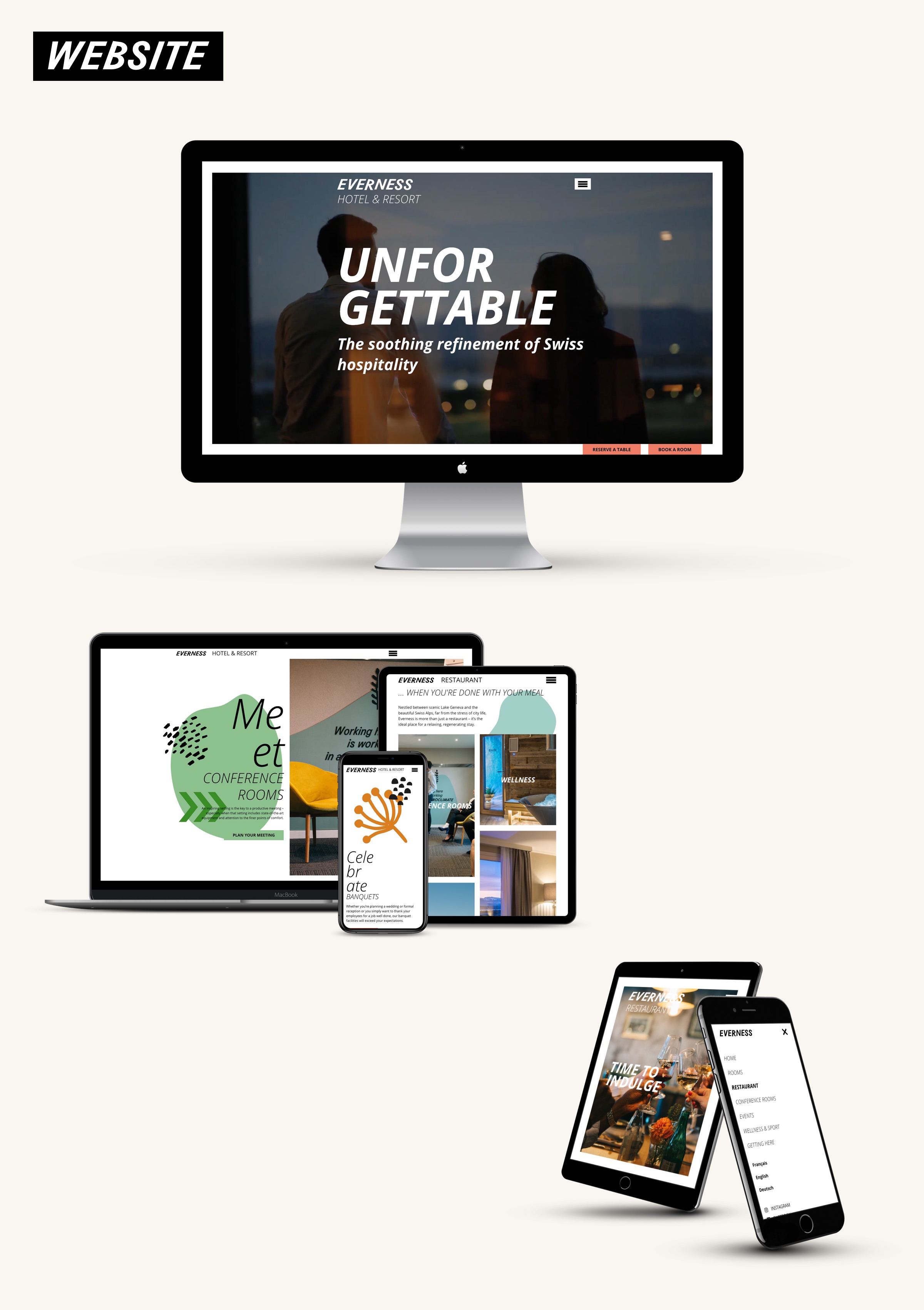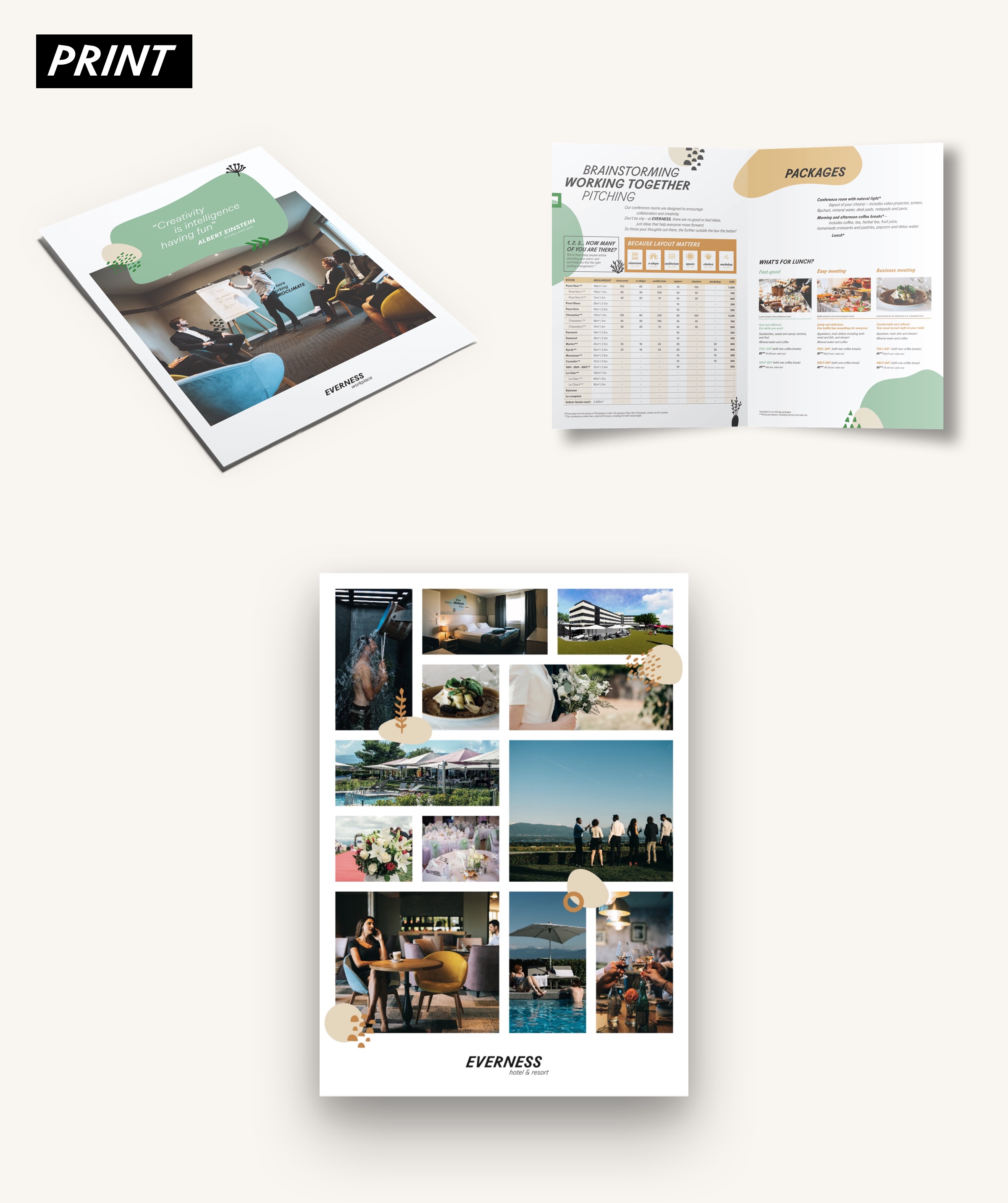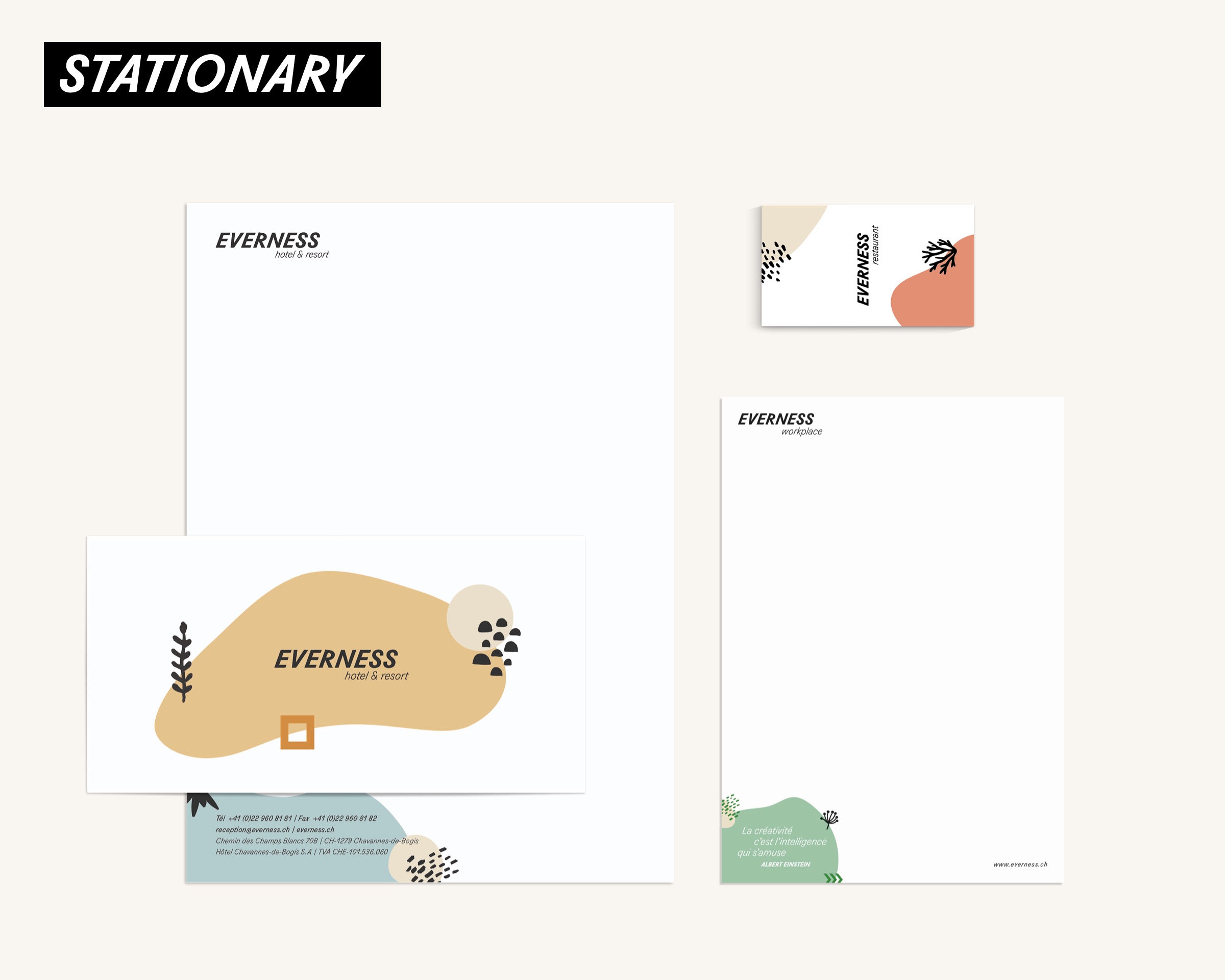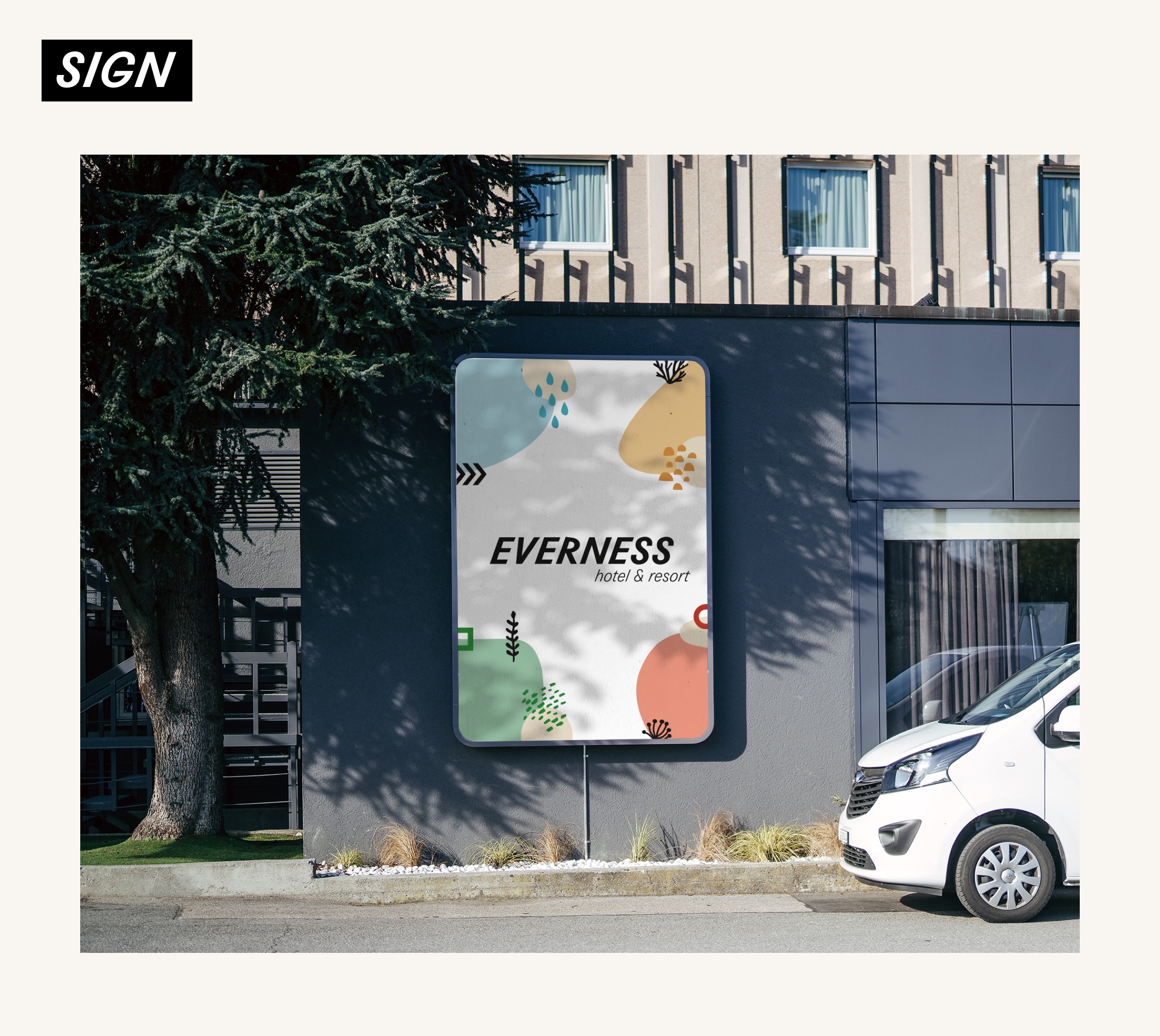 Thinking about Rebranding your business?
There are many reasons that may spark a rebranding: a new positioning, merging with another company, finally taking care of that old logo nobody likes anymore. Whatever the reason, you have to know it will impact not only the visual components of your identity but the culture that makes the very core of your business.